Do you want to advance your mainframe skills? Then you've come to the right place. In this article, we're discussing our top mainframe project ideas, with which you can test your knowledge of mainframes. 
Working on these projects will help you understand the use cases of mainframes and explore how this technology helps in running various industries. We have project ideas for all skill levels, and of different sectors, so you can choose one according to your interests and expertise. Let's get started. 
Check out our free courses to get an edge over the competition.
Our Top Mainframe Project Ideas
The following are our mainframe projects, choose one (or more) according to your liking:
1. Management System for a Club
This project will help you in learning about the use cases of the mainframe in social institutions. Here, you'll create a Club Management System (CMS in short) that looks after enrolling and adding information of the club's members, billing, and reporting to other subsystems. Your advanced solution would assist the client (a club) in managing their client's data efficiently without any errors. 
Your CMS should have a 24-hour customer support system as well as multiple functionalities. Apart from enrolment and data processing, you can add the feature of Legal Care too where the client can get attorneys or lawyers in necessary scenarios.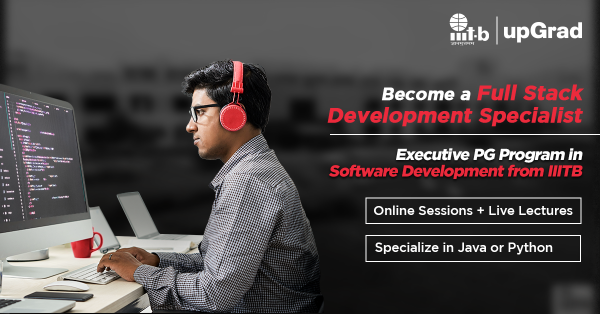 Explore Our Software Development Free Courses
Check out upGrad's Advanced Certification in DevOps 
Here are some tasks you'll have to do in this project:
Understand the client's requirements

Fix the defects present in the system

Monitor the batch, respond to inquiries, and support the production run

Develop solutions for any run time issues your system faces

Meet the SLAs 

Work on minor and major enhancements as the client requires
After you've completed this project, you'd know how mainframes help clubs, NGOs, and other organizations in their day-to-day processes. If you're interested in entering these sectors, then this project is an excellent choice. 
Check out upGrad's Advanced Certification in Cyber Security
Read: Top 6 Reasons Why Java Is So Popular With Developers
2. Billing Management System for a Telecom Company
Managing bills is a tedious task for telecom companies. SO they use mainframes to help in this regard. If you want to use your knowledge of mainframes in this field, then you should work on this project. A billing management system helps the client in processing, invoicing, discounting the bills of the customers. It also includes a service help desk so the client (the telecom company) can fix any technical issues it faces quickly and effectively.
It's one of the most useful mainframe project ideas you can work on. That's because it'll give you the full experience of a prominent application of mainframes. Here are the tasks you'll need to perform:
Contribute in all development phases (documentation, coding, and testing)

Debug any issues you could find in the system (or if any problems come up)

Convert parts of code and test them 

Prepare the necessary documentation for the system
If you lack experience in working on mainframe projects, then you can keep the system focused on retail customers only. On the other hand, if you want to make this project a little more challenging, then you can include commercial clients as well because many telecom companies serve both retail and commercial customers. 
3. A Generic Processing System for a Bank
If you want to use your expertise in mainframes for banks and finance companies, then this is an excellent project idea for you. Here, you'll build a generic processing system, which handles all the transactions for the various accounts present in a bank. As you may already know, banks serve thousands (sometimes crores) of customers, and they offer multiple account types as well. Your system would have to process transactions for all account types in this project.
You can also solve the problem of deleting rollback transactions for several accounts by calling generic routines at set intervals. It should also format the deals and send them to the TDS server. You'll be using the following software:
CHANGEMAN

Info Man

Expeditor

FILEAID

CA7

Easytrieve
Apart from that, you'll have to perform the following tasks to complete this mainframe project:
Develop the code for all scratch programs

Prepare High-Level Design and detail design

Prepare and implement the plan of the system

Provide support to avoid errors and help the client in using the system

Do test runs on involved JCL in all the testing phases

Prepare UTPs for the project
Also read: Learn Java Free!
Explore our Popular Software Engineering Courses
4. Create a Solution for a Vehicle Manufacturer (Beginner Level Project)
In this project, you have to create a mainframe-based solution for a vehicle manufacturing company. The software environment consists of the following:
VSAM

DB2

REMEDY

FOCUS

COBOL

CHANGEMAN

IDMS

QMF
Your client is a leading vehicle manufacturer and is a global supplier of automotive components, systems, and modules to other manufacturers, and the aftermarket for automotive. Your system would help the manufacturer in managing their orders, and keep all the records of their transactions. It is among the beginner-level mainframe project ideas, so even if you have no experience in working on such projects, you can start with this one. 
Learn Software Development Courses online from the World's top Universities. Earn Executive PG Programs, Advanced Certificate Programs, or Masters Programs to fast-track your career.
Here are a few things you'll have to do in this project:
Run BATCH jobs and modify them to produce user reports

Prepare JCL documentation for the test environment

Provide technical support to the client to make sure the business runs smoothly and assist them in case any issues arise with the system

Prepare test plans for the mainframe system and set up test data

Perform tests and fix bugs
This project is a great way to understand the industrial applications of mainframes. After you've completed this project, you can move onto more complicated and exciting mainframe projects as well. 
upGrad's Exclusive Software and Tech Webinar for you –
SAAS Business – What is So Different?
Read: Full Stack Development Project Ideas
5. Insurance Claim Processing Mainframe Solution (Beginner Level Project)
Insurance companies face a massive issue in maintaining records and running their billing systems efficiently. They cater to thousands (sometimes even lakhs) of customers and so, they require an efficient system to manage their records, bills, etc. 
One of the areas where insurance companies feel the need for an efficient system the most is processing claims. So, in this project, you'd build a mainframe solution for processing claims for an insurance company. The system would take input, validate, filter, and adjudicate the claims. Then it'll produce reports from NH/ME/CT. 
Here are the main tasks you'll perform in this project:
Perform technical reviews of the system

Prepare a detailed design for your proposed system and create its specification documentation

Perform Unit Testing as well as System Testing

Prepare COBOL standards document, which explains the required changes in code, PROC, and JCL

Create templates for stats reports and other matrices for tracking status

Prepare essential documents such as test cases, issue log, UAT plans, approved changes, etc. 

Update all the folders related to the project, reports, and plans

Prepare JCL documentation for the system set up
As it is among the beginner-level mainframe project ideas, you can complete it quickly in no time. However, this project will provide you with a lot of experience and knowledge in the uses of mainframes. 
In-Demand Software Development Skills
6. Mainframe Project for Banking Reconciliation
In this project, you'd build a mainframe solution for a bank. It should perform three primary tasks:
System to System Reconciliation

Timing Reconciliation

Bank Reconciliation
Your mainframe solution should allow the bank to perform account reconciliations smoothly. Banks have a lot of organizational data as well as data on clients. Reconciliation refers to giving the same format to all available data. In this project, you'd have a system that manages all unclaimed checks for a bank. Suppose a customer requests a bank for a check. When the said customer gets the check, he gets a time limit (the date on the check) to claim the check. The bank would have one system to validate the authenticity of the check.
Now, if the customer doesn't claim the check within its time limit, then the bank will have to issue a new check. The former check would enter the section of 'Invalid checks'. 
This was just one instance, a bank processes hundreds of checks every day. Your reconciliation system would have to make such checks consistent for the bank. Reconciliation is crucial for many reasons. It offers several advantages to organizations such as:
Better data management

Saving time and resources

Faster revision and checks
Working on this project will make you familiar with many concepts of mainframe applications in the finance sector. You'd get to see how banks and other finance companies require mainframe solutions to enhance their operations. You can start with a small project and keep the details a few if you're new to mainframe programming. On the other hand, if you have some experience in this field, then you can take it a step further and make the project more complicated. 
7. Build a MIBS Mainframe Solution
MIBS stands for a Medicare Information and Billing System. You'll need the following software to work on this project:
JCL

IMSDB

COBOL

REMEDY

IBM UTILITIES

CA 7

TELON

SQL

PROSE

UCC7

FAIL AID
The MIBS solution bills the Medicare section A claims and generates information for the RISK program. RISK compensates HMOs on a flare rate according to the number of members. 
Your system would analyze the requirements of the business and its system's specifications so you can understand the application better. MIBS creates and processes health claims for the hospital and sends them to a fiscal intermediary. Your advanced solution should run and modify the BATCH jobs to generate reports specific to every user. It should also execute tasks, PROCS, and control cards in the test environment. The system should allow the deletion and restoration of VSAM files. You'll have to use Batch JCL to design FTP feeds as well.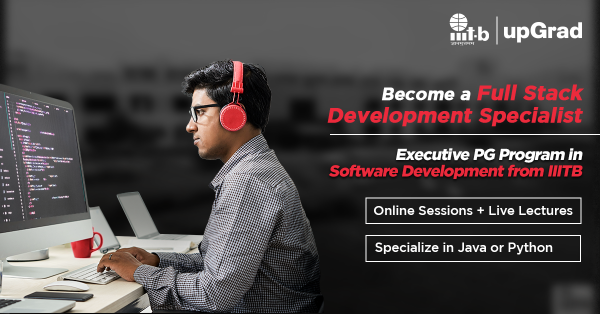 If you want to enter the healthcare sector with expertise in mainframes, then this is a great project for you. After completing it, you'd know how the mainframe can help a medical enterprise and help companies in this field. It's one of the intermediary-level mainframe project ideas, so make sure that you have completed one or two mainframe projects before you start working on this one.
Also Read: Top Java Projects & Topics for Beginners
Read our Popular Articles related to Software Development
Final Thoughts
Even though some people argue mainframes are an obsolete technology, they are here to stay. Their widespread applications and utility make them a vital part of major corporations. Working on the projects we've discussed above will help you enhance your expertise while showcasing your skills on this software too. 
upGrad offers a Unique Master of Science in Computer Science Course for honing your skills and fostering growth in your software development career journey.
What is meant by mainframe?
Mainframes are high-performance servers loaded with data, which can process at least 1 trillion web-based transactions on a daily basis, ensuring the highest standards of reliability and security. Mainframe systems are designed basically to offer scalability, security, compatibility, and reliability. At its core, a mainframe machine is essentially a heavy-duty computer with enormous memory and high-end processors for handling almost billions of transactions and calculations in real-time speed. Mainframes are critical components of transaction servers, commercial databases, and software applications which need high security, agility, and resilience. Modern mainframes use high-end complex cryptography for the highest levels of enterprise security and enforce robust data privacy and cyber resilience.
Is a mainframe the same as a supercomputer?
Mainframes and supercomputers are not the same. These are fundamentally very different based on parameters like performance, size, operations, etc. Supercomputers are the largest computer machines available today. These are designed to process complex mathematical calculations in a much shorter time frame. On the other hand, mainframes are basically data servers with huge memory capacity. Mainframes can support large databases and multiple input and output devices and even support multiprogramming and multiple operating systems. Supercomputers function at speeds much higher than mainframes, so billions of instructions can be processed each second. Mainframes can simultaneously process millions of instructions in seconds.
Which is better between Java and mainframe?
Java and mainframe are two entirely different technological entities, so it is not possible to compare them. While Java is a popular object-oriented programming language, the mainframe is a high-performance server designed to process billions of instructions in seconds. In fact, it is possible to work with Java on the mainframe. Mainframes have a foundational connection with z/OS, which is an operating system developed by IBM specifically meant to run on 64-bit mainframe systems. Java is one of the most common languages executed on z/OS, along with C, C++, COBOL, etc. It facilitates the development of cost-optimized, updated, and acute applications for digital businesses.
Begin your Masters today