Digital marketing, aka online marketing, is the method of promoting brands and companies through digital mediums, which is expected to replace conventional marketing methods very soon following the extended internet dependence. The main reason behind digital marketing's success is finding the right audience and only targetting them.
Online marketing jobs, or to be precise, digital marketing jobs, leverage e-mails, social media sites, and web-based advertisements. However, it may also include push notifications, texts, and other multimedia texts to attain its objectives.
Why are Digital Marketing Jobs so Important?
Digital marketing plays a significant role in 2022 for small, medium, or large scaled businesses. With an extensive chunk of the audience moving towards the digital world to seek convenience, brands can find their target audiences easily on the web, making digital marketing an effective tool to obtain and enhance customer loyalty. A job as a digital marketer is bound to bring you more receptive customers compared to traditional means. Here is why digital marketing is a rising phenomenon among people.
This form of marketing is considerably less expensive than the conventional one.

The reach is very high. Anyone with a smartphone can see advertisements and marketing acts.

Digital marketing is very versatile and flexible. There is a range of methods one can implement and express creativity in a

digital marketing career

. However, the biggest perk is that poor-performing ads can be monitored and taken down anytime.

Many people now shop online; hence, digital marketing is the best way of appealing to them and creating brand awareness actively.

Digital marketing advertisements simultaneously include multimedia such as photos, written content, and videos. This tends to attract the customer's attention more than the conventional methods.

Unlike conventional marketing methods, digital marketing allows the brand to interact with the customers in a 1:1 manner which tends to be more effective and personal.

Apart from directly communicating with the customers, various facets of digital marketing also help monitor the actions of the targeted audience. Brands can see which ad is getting more attention, allowing them to reframe their strategies.

Digital marketing has allowed brands to channel their voice whenever and wherever they want. By sharing awareness and opinions, brands can now add a human touch to their brand voice on trending issues and topics.

Digital marketing has given rise to a new category of micro-influencers, where they leverage the following of people who are non-celebrity yet have a significant number of social media followers. This has extensively helped the brands to gain faith amongst their targeted customers.
Top Digital Marketing Career Options and Skills Required For Them
There are diverse digital marketing career options to choose from if you aim to pursue digital marketing jobs. Here are the top digital marketing roles and skills required for their projected earnings.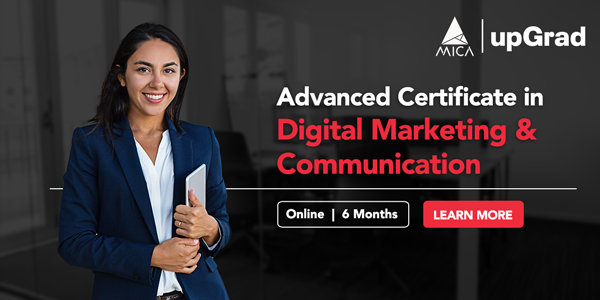 1. Chief Marketing officer (CMO):
It is a C-level corporate executive role, where the person is responsible for managing a company's overall advertising strategy, driving sales through marketing activities, negotiating advertisement costs, approving the marketing ideas, etc.
Skills Required:
Skills that make a good chief marketing officer include:
Strong leadership qualities

Excellent communication skills (both in written and verbal form)

Good grip on data analytical tool

Ability to stay persistent in a constantly evolving environment

Inbuild creativity

In-depth knowledge of brand development, sales management, distribution management, and customer service.
Expected Salary:
The average salary of a Chief Marketing officer is $175,475 per annum. However, it can even go up to $272K per annum.
2. Marketing Manager:
A marketing manager is responsible for generating marketing campaign ideas that can create a demand for the product or service, generating business leads, overseeing the marketing team, analyzing the marketing trends, etc.
Skills Required:
The skills required to be a marketing manager include:
Thorough understanding of customers' demands and needs

Knowledge regarding different sales processes

Creativity and teamwork skills

Ability to think critically and solve-problems in adverse situations

Communication and networking skills

Good at organizing and planning
Expected Salary:
The average salary of a marketing manager is $68,312 per annum. However, it can range anywhere from $45K to $102K per annum.
Digital Marketing Free courses in US
3. Digital Marketing Specialist:
This role is mainly responsible for working with writers to generate content that can drive sales, work with graphic designers and create attractive visuals, administrate the brand's website, monitor and optimize the published campaigns, communicate results to the higher authorities, etc.
Skills Required:
Major skills that are essential for a digital marketing specialist are:
Conducting data analysis with the help of modern technology

Creating engaging content that boosts the sales of the company

Knowledge of SEO and SEM

Good understanding of customer relationship management to maximize customer experience

Communication skills

Thorough knowledge of different social media platforms

Fundamentals of designing tools
Expected Salary:
The average salary of a digital marketing specialist is around $69K per annum.
4. Copywriter:
These people are exclusively responsible for conducting research and generating written content, widely known as "Copy", that can be further used for advertisement purposes. This may include advertisements, slogans, e-mails, technical documents, or speeches.
Skills Required:
Strong writing skills are the first and foremost important aspect of being a good copywriter. Along with that, there are:
Ability to think unconventionally

Communication skills

Technical skills such as SEO and SME

Researching skills

Interpersonal skills
Expected Salary:
An average salary of a copywriter is $54,612 per annum.
5. Social Media Manager:
A social media manager primarily works with a brand's different social media channels such as Facebook, Instagram, Google Plus, or Twitter to execute various social media campaigns. They work with the design and content creation team to curate highly engaging content for the brands.
Skills Required:
The skills that a social media manager must have are:
Good at communication (both written and verbal)

Good writing skills to convey the messages across social media platforms

Creative thinking

Efficient at organizing and planning

Knowledge of conventional marketing and digital marketing

Good at customer care and customer service

Spontaneous at making new connections

Fundamental knowledge of data analysis
Expected Salary:
The salary of a social media manager can range anywhere between $36K to $81K per annum.
Check Out Upgrad's Digital Marketing Course
6. SEO/ SEM Specialist:
An SEO specialist's responsibilities include running pay-per-click campaigns to increase website engagement, curating original content for the page that is search engine optimized, keeping track of trending search terms and rankings, driving targeted and loyal traffic, etc.
Skills Required:
To be a good SEO/ SME specialist, the skills that one needs to have are:
Good analytic skills

Researching skills

Fundamental knowledge of coding

Good at communication

Fast learning ability
Expected Salary:
The average salary of an SEO specialist is $48,807 per annum.
7. Digital Project Manager:
Like conventional project managers, digital project managers are responsible for initiating, planning, executing, monitoring, controlling, and closing a digital marketing project.
Skills Required:
Skills required to be a good digital project manager include:
Ability to write and edit copy/content

Knowledge of content management system

Knowledge of SEO and SME

Good at communications
Knowledge of different analytical and reporting tools.
Attention to details

Ability to organize and multitask

Problem solver with a team player mindset
Expected Salary:
The salary of a digital project manager can range anywhere from $47k to $104K per annum.
8. Marketing Web Developers:
As a marketing web developer, one is responsible for front-end web development, creating video content, and looking after technical aspects such as SEO and HTML formatting.
Skills Required:
A marketing web developer is required to have skills such as:
Knowledge of HTML/ CSS

Analytical thinking

Web designing skills

Knowledge of JavaScipt

Testing and debugging ability

SEO skills

Interpersonal skills
Expected Salary:
The average salary of a web designer is $60,844 per annum.
Explore our Digital Marketing Courses & Articles in US
Best Companies for Digital Marketing Jobs/ Online Marketing Jobs in the US and around the globe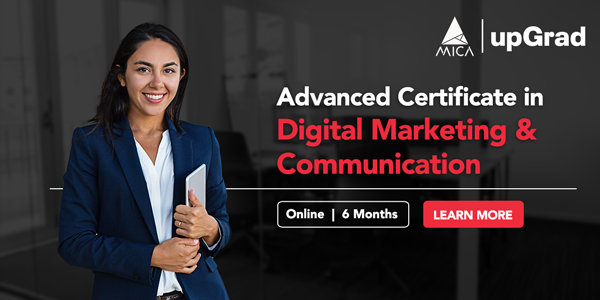 The list of top digital marketing agencies in the US includes:
WebFX, Harrisburg, PA

SmartSites, Paramus, NJ

Sachs Marketing Group, Westlake Village, CA

Funnel Boost Media, San Antonio, TX

OpenMoves, Huntington, NY

Direct Online Marketing, Pittsburg, PA

Mad Fish Digital, Portland, OR

Giant Propeller, Burbank, CA

Lilo Social, Brooklyn, NY

Atlas Marketing, Sewickley, PA

The Influencer Marketing Factory, Miami, FL

Harvest Growth, Centennial, CO
Other large companies that provide online marketing jobs include Accenture Interactive, PwC Digital Services, IBM iX, etc.
If you dream of getting a job at one of these leading names, upGrad enables you to attain a reputed Advance Certificate in Digital Marketing and Communication, with an opportunity to boost your digital marketing career. The course works on an industry-relevant skillset along with faculty experts to prepare you for the dynamic digital marketing world.