I still remember how excited I was when I had my first tryst with PowerPoint in 2010, while working on a market research proposal at KPMG. While the thrill didn't extend to the fact that I had to present to a Senior Partner team; I was finally getting a chance to experiment and play around with the various graphs, charts, Smart Art and what not. The multiple fonts and color options that PowerPoint has to offer was enough to make me giddy with anticipation!
Back then I didn't quite have an accurate understanding of the sheer might of using these tools and what transforming the information I had in front of me could produce and answer – a field that is now being credited with changing the world of business today – often referred to as 'Data Visualization.'

It took me many years to fully understand the power of design sensibilities and analytics if used effectively and in parallel. With the help of these, data can be transformed into something that can convey a message not only in a visually engaging manner, but in a far more persuasive and powerful form. Be it to your manager in a board meeting, or a user who's trying out your technology product for the first time.
 "At the intersection of art and algorithm, data visualization schematically abstracts information to bring about a deeper understanding of the data, wrapping it in an element of awe."
– Maria Popova, founder of Brainpickings.org
The Life-Boat to a Data Pool  
Our lives are overloaded with statistics and information. Whether it's the number of times we visit the gym in a month, or the price of tickets from Mumbai to Bangalore in December or the number of glasses of water we've had to drink in a day.  The ubiquity of visual representations through illustrations, animations, photographs and various other forms is apparent in our day to day lives too.
A combination of data and design is now increasingly being used in various forms such as what can be seen with the rise of infographics in social media and newspapers; to fascinating ways of displaying cricket statistics; and even children's report cards at school!
Visualizing cricket team performances through graphs

Visual content is processed 60,000 times faster than text.
Data Visualization methods and tools have been around for a while with veterans like Edward Tufte evangelizing it's benefits way back in the 1960s.
Although, traditionally used in evaluating and making business and product decisions via a plethora of methods and softwares like…
Tableau

Microsoft BI

Google Charts

…data viz is increasingly being leveraged for use within actual technology products as well – for showcasing basic information to the user and as a means of storytelling as part of the product narrative.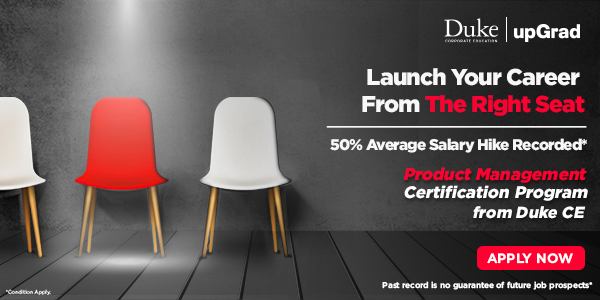 Industry experts such as Alberto Cairo, Andy Kirk, Jon Schwabish and Mona Chalabi offer advice on creation and examples of data viz in their blogs, which can be very useful for product professionals and newbies alike.
Designing the Data in Your Product
To start thinking visually through your product, consider the nature and purpose of your visualization (why do you need to visually represent data in the first place), and all about your user. What is he/she trying to achieve by using the product? And how can you use the information you have about him/her to improve the product journey experience and get him/her to keep coming back? Data Visualization can be a crucial part of your User Experience as well.
For example, Uber demonstrates this with use of GIS by using the information they have about their user's pick-up point and driver's car locations. They show nearby vehicles on a map which makes it a lot more meaningful for a user to understand distances, along with a route map to the final destination and real-time updating of the user's location. This is so simple that even a 5-year-old could understand what's being represented – which is precisely how easy reading data visualizations should be.
The Various Elements of Data Viz
"Creating a data visualization is a lot like cooking. You decide what data you need, you collect it, you prepare and clean it for use, and then you make the visualization and present your finished result"
– Data + Design Handbook
Using the above analogy, the final presentation of the dish, with all its ingredients, is something that can delight the customer or seem bland and boring. Careful thought needs to go into that extra bit of garnish or the colors you use to make it seem more delicious and inviting. And the methods used to cook can vary as well – from grilling to baking to roasting. Think Ratatouille or Julia Child!
Likewise, careful thought and preparation should go into deciding which presentations should be used for your target user and the narrative it supports. Post this, with the help of the following, you should have the final data viz 'recipe'!
Ingredients or Elements
Fonts & Text
Icons
Hierarchy
Color
Simple sans serif fonts are usually preferred

2. Colors can be used to express value


3. Icons used to showcase various temperature preferences 

Methods or Presentations
| | |
| --- | --- |
| Area Charts | Bar Charts |
| Choropleth Maps | Column Charts |
| Concept Maps | Doughnut Charts |
| Flowcharts | Heat Maps |
| Infographics | Line Charts |
| Pie Charts | Pin Maps |
| Scatter Plots | Time Series Visualizations |
| Timelines | Tree Maps |
| Word Clouds | |
Understanding how best to represent data to your user requires a certain design and data literacy, which will only come with practice, patience and keen observation.
Venngage.com and CreativeBloq have some useful tips on choosing good charts for your infographic, including lessons for how-to-use them in your product as well.
Although one should keep in mind the major challenges in producing compelling data visualizations, namely, keeping it simple, selecting the appropriate method given the information available to you and selecting the right mix of ingredients to avoid drawing away attention from the main message of the visualization.
Products that Use Visuals Compellingly – No One Can See Just One
While there are many products that use data visualization, from sectors of healthcare, money management, sports and fitness (like Google Fit, NBA, Uber etc.), primarily to showcase user information while the product is being used – one specific example that comes to mind, which has become a recent phenomenon, is the FitBit interface.
FitBit makes sure that it complements its device capabilities by not only capturing the relevant information but displaying it to provide insights and 'aha's to users about their fitness levels.
From the user's activity levels to calories burned as well as the leadership board; visual language is used in a very appealing manner through the FitBit dashboard, with an equally appealing color palette, to showcase your progress while using the app. What more you need to do to reach your ultimate fitness goal!
What about India?
We're not far behind with home-grown products leveraging strong data visualization methods for their users  – from the recent products I've used, fitness apps like HealthifyMe to money management app MoneyView, and my all-time favorite women's health app called 'Maya' (formerly known as Lovecycles) – all seem to have strong visual compasses.
Taking Maya as an example – they have over 6 million users and let you track monthly (menstrual) cycles along with analyzing and predicting health patterns, moods, along with symptoms.
Not only have they designed a cute looking girl as their mascot directed at their target female audience – but represented delicate information in a very simple manner, with an element of fun too! The use of iconography prompts me to go back to the app and input my user data – which they will ultimately represent in their format and use to track my progress.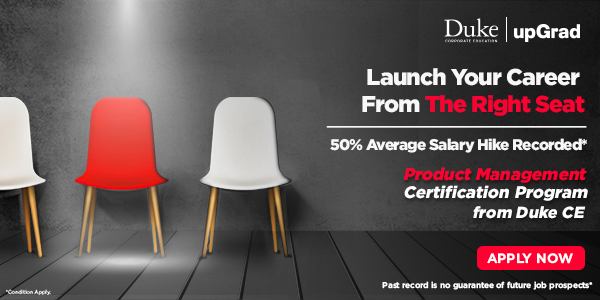 Enhancing Product Experience Through Data Viz
 "The greatest value of a picture is when it forces us to notice what we never expected to see."

― John Tukey, Inventor of the box plot and FFT algorithm
Data visualization need not always be about complex dashboards or charts – and something even as simple as the effective use of icons and text, while understanding a user's behavior and showcasing that in your product, could be successful too. It is also important to understand that this is not just presenting information but essentially designing an experience of information for your customer.
Be it through illustrations, real or interactive imagery or animation; data visualization could be used to give context, reveal trends, explain a process, tell a story, save time and eventually empower a user.
As a product manager or UX professional, it is thus imperative to showcase data effectively in your product's interface. This can not only 'WOW' a potential customer, but also retain and engage them longer by showing them the benefits of adopting your product and driving home the intended value-add better than your competitors!
Study Product Management Courses online from the World's top Universities. Earn Masters, Executive PGP, or Advanced Certificate Programs to fast-track your career.
Featured Program for you: Design Thinking Certification Program from Duke CE
Build Cutting-Edge Products
UpGrad's Product Management Certification Program
Learn More