Your resume is one of the first things that introduces you to the hiring manager of a potential job. It is based on this document that a recruiter decides to shortlist your application. But, a resume is much more than a document in today's competitive job market. Think of it as a marketing tool for your qualifications, skills, and experience.
It should let the employer know about your individual strengths that can contribute to overall organizational success. Read about resume writing tips that will help you land on the job.
The 'Education' section of your resume showcases your formal qualifications to a prospective employer by listing all your degrees and academic courses, from school to undergraduate to postgraduate and doctorate education. And a well-known college brand can accord a distinctive competitive advantage to your job application. Read on to understand how!
Benefits of a College Education
Higher education is important not only for job stability but also for success outside the workplace. The learning environment of your college influences your career path to a great extent. It enhances your knowledge and sets you up for a working environment where you are rewarded for your talent and skills. So, a degree from a reputed institute can play a significant role in catapulting you into the world of work.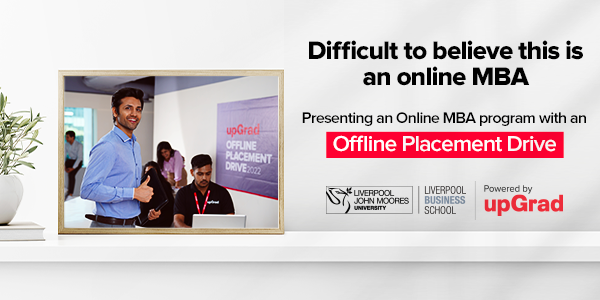 Besides, college education has immense personal gains in terms of peer learning, confidence building, and personality development. It exposes you to different cultures and backgrounds and plays a significant role in shaping your adult life. College is also the starting point of building a professional network, comprising both faculty and peers.
You will have to list your educational qualifications in your resume as well. And it is a good practice to indicate the name of the institution against your degree. The mention of your college brand can leave an excellent first impression on the employer. Generally, the students of top-tier institutes use their university logo to 'brand' their CVs and differentiate themselves from the crowd.
What Does Your College Brand Communicate
An educational institution's reputation is a product of its faculty, its knowledge-sharing atmosphere, as well as its students and alumni. When your potential employers know about the college you studied in, it becomes easier for them to trust your candidature.
Moreover, you are required to have a good performance in terms of percentage, CGPA, or other academic and non-academic credits to get into college. Some institutes may conduct their own entrance tests and interviews to attract qualified students. College hopefuls have to go through rigorous procedures to secure admission. So, being a student at an institute of repute acts as a stamp on your previous track record. In this way, your college brand lends credibility to your resume.
College education usually includes a practical component in the curriculum in the form of project work and internships. Students get the chance to apply and enhance their learning and further explore their career options. Your assignments, projects, internships, and extracurricular activities indicate your interests and inclinations. Also, a university environment provides various opportunities to participate in competitions that help you test where you stand and gain confidence in your chosen field.
Some job positions, especially in technical fields, have minimum qualifying criteria in terms of grade points and sufficient industry exposure. So, graduating with above-average academic performance and the right internship can work in your favour.
Needs of the Modern Workplace
In the present day, recruiters are placing more emphasis on job skills than degrees. They are interested in finding competent professionals who are independent thinkers and creative problem solvers. Therefore, merely having a college degree may not be enough. Candidates who possess the characteristic of being lifelong learners stand out in highly competitive situations. You can highlight this trait in your application by pursuing short courses and earning professional certifications that are relevant to your dream job.
To meet this requirement, world-renowned universities have started delivering select courses via online platforms. These courses are crafted to facilitate flexible learning and break down knowledge barriers. Online courses mimic the conducive classroom environment through features like live interactions, doubt-clearing webinars, peer chat rooms, etc. Especially, when you do an MBA course, the name of the college plays vital role in your CTC. The digital world has also led to the creation of a borderless world where people with diverse backgrounds and experiences can collaborate and exchange ideas.
Since the course modules are usually created and taught by academicians and experts from the partner universities, and a fee is charged to attract participants who are serious about completing the course. Companies think of them as reliable as the institute lends its name and resources to such certifications. Recruiters know what skills with the brand name!
Conclusion
Additionally, hiring managers look for effective communicators with great interpersonal skills. You have various opportunities to hone these skills in both traditional classrooms and interactive online classes.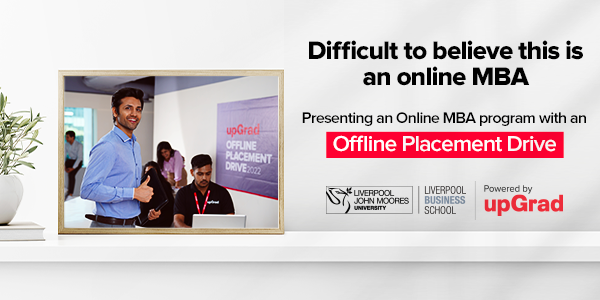 In the end, your success in the workplace depends upon you making the best of the available resources. Organizations recognize people who put in the effort and reward them for bringing their gifts to the workplace. Once you start working, your competencies will shine, not just your CV points!
If you are keen on upgrading your career with an Executive MBA course, upGrad is offering MBA from Liverpool Business School. The program has been designed to stand at par with the best on-campus Executive MBA programs across the globe.
Learn MBA Courses from the World's top Universities. Earn Masters, Executive PGP, or Advanced Certificate Programs to fast-track your career.