Becoming a Digital Marketer is not really a challenging task. It is pretty non-technical in nature, and once you have mastered the basics, it's all about your creative implementations. Naturally, there has been a surge in the number of digital marketing aspirants over the last few years. The best part about this field is that you don't need a specific degree to pursue a career in digital marketing. All you need to do is stay constantly updated with the latest trends and strategies in digital marketing. 
Presently, the digital marketing industry offers numerous opportunities for people from all domains of education. The pace of growth provided in this industry is also superior to many other domains. Through this article, we'll help you understand the different salaries that are offered under the digital marketing umbrella. 
But first, let's begin by understanding some factors that influence the final salary of digital marketing professionals. 
Factors affecting Digital Marketing Salaries 
Since this field doesn't have a specific prerequisite degree, the factors that go into determining your final salary structure are varied in nature. Here are some essential factors for you to consider before negotiating a salary for yourself: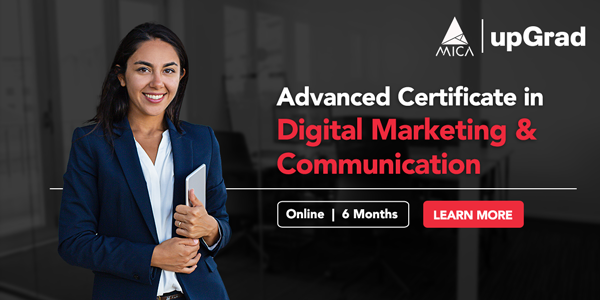 Years of Work Experience
Without any surprise, your industry experience plays a pivotal role in determining your salary figures. Unlike traditional marketing, digital marketing requires you to work on different tools and social media platforms. If your experience backs your expertise, you can expect a higher salary. 
For instance, if you started as a keyword analyst, moved on to become an SEO expert, and over the years you've gained a lot more expertise in this field by keeping yourself up-to-date, you will get a higher salary as compared to if you didn't have such a rich experience in the SEO world. If your experience so far has been trans-functional – as in, you know SEO, advertisements, content marketing, and web designing, and have sufficient enough experience of working in these fields, you can draw a much higher salary than your peers possessing theoretical knowledge of SEO. 
Digital Reputation 
This is one factor that most artists, designers, writers, and digital marketers often ignore. However, if done correctly, this factor can make a huge difference in how the industry perceives you and your expertise – which will directly impact the salary you can draw either as a freelancer or while working for an agency. You should look to develop and strengthen your personal brand as an expert professional. Digital marketers working in any specialized DM field are likely to draw more salary for their services if they are well known in professional circles. 
Here are some steps you can consider for promoting and solidifying your online brand: 
Regularly maintain and update your website or blog.

Connect to industry experts and influencers on LinkedIn and try to initiate conversations with them. 

Reach out to third-party magazines and reputed platforms to get your content published. 

Publish blogs related to your industry knowledge, how-tos, and other informational content to reflect your expertise and experience. 
Skills Acquired
As we mentioned earlier, the more refined your skillset is, the higher your salary will be. Digital Marketing is a broad field and includes all sorts of skills – from content creation to marketing, designing to running ads, and so much more. If you can prove your experience of working with multiple of these skills, you'll be a valuable asset for any company.
According to various studies, some skills that have been identified to put you ahead of your competitors are social media marketing, search engine marketing, email marketing, and ad campaigns. If you can get yourself to be fluent in one or multiple of these skills, you'll find yourself in a more comfortable position, professionally. In other words, companies do offer a bigger compensation to versatile experts. 
Location of Interest
Although digital marketing by its very nature is a work-from-home type job, and you can serve clients across the globe sitting from anywhere in the world. That said, if you're not going the freelance route and wish to work for an organization or an agency, you'd want to consider the location of your work to understand the salary being offered to you. 
As an example, digital marketers in the USA are offered more compensation than their colleagues belonging to other companies. Further, you will also find salary differences within a country. Generally, companies established in crowded cities tend to offer higher compensation than companies working in smaller areas. As a result, a digital marketer working in SanFran will be paid more than one working in Denver. 
Job Role and Position
As you read through this article, you'll realize how the salary figures increase as you climb up the digital marketing ladder. The higher up you are, the more critical responsibilities you take up, and the higher compensation you receive. 
For instance, an expert digital marketer that works as a team leader will get paid more than someone who works as a solo contributor. Further, digital marketers having experience and qualifications that combine traditional marketing and digital marketing will be able to offer holistic perspectives on different problems – and will be able to participate in decision-making boards and enjoy higher salaries. 
Professional Efficiency 
In digital marketing, every initiative that you take is measurable. This is a considerable difference from traditional marketing, and it means that it's easy to figure out whether or not a digital marketing campaign is performing well and generating good ROI. 
Marketers who can prove their experience of providing ROI with their campaigns will be valued higher than people who have worked on lesser successful campaigns. As a result, you should be sure to keep a few success stories ready with you where you can explain everything about what you did from start to end. 
With these points settled, let's now dive deeper into the salary structures of Digital Marketers across different stages of their careers. 
Digital Marketing Salaries in 2023
Now, let's look at the different levels that you can progress through in your digital marketing career and what are the different salary structures you can expect at each level. Please note that these figures are not 100% accurate and have been compiled after researching from different job sites across the internet. There is bound to be some fluctuation, and these numbers are only to give a rough estimate.
Ultimately, it's your skills alone that can help you shoot to the moon!
Junior Digital Marketer
This is the first step in your digital marketing journey, and the salary range for a fresher junior digital marketer is around $67K per year. It only gets better from here!
For this job post, you're not required to have any specific degree as such, but if you have some certifications or qualifications in marketing or digital marketing, it'll make you an ideal candidate. 
As a junior digital marketer, you'll be working on a few of the following tasks:
PPC campaigns

Content optimization for SEO

Keyword research and content bucket creation

Email marketing implementation

Copywriting, blog writing, web content writing

Social media marketing and management

Ad copy preparation and ad campaign creation

Working with external agencies or resources
If you're a beginner and don't have any experience or certifications so far, we recommend you to check out our Advanced Certification in Digital Marketing and Communication, which will teach you all the basic and advanced concepts you need to get going in your digital marketing journey. 
Specialist Digital Marketer
Specialist Digital Marketers are professionals belonging to the 5-year to 15-year experience bracket. Since this is a large bracket, these professionals have generally worked in different roles under the digital marketing domain and have enough working knowledge to handle all the digital marketing initiatives in a comprehensive manner. The average salary of a digital marketing specialist comes to be around $50K per year.
For some more context, here's some year-wise breakdown of a specialist digital marketer: 
With 1-4 years experience: $44K per year

With 5 – 9 years experience: $54k per year

With 10-15 years experience: $65k per year
The role of a specialist digital marketer highly depends on the company or the client they're working for. Generally, digital marketing specialists work under marketing managers. They train junior digital marketers by helping them execute campaigns and guiding wherever needed. To grow from a junior digital marketer to a specialist digital marketer, you should understand how different digital marketing strategies are executed, measured, and optimized for ROIs. 
Here's what a day-to-day job of a specialist digital marketer looks like: 
Running ad campaigns on LinkedIn, YouTube, Facebook, and other PPC platforms. 

Collaborate with and pass on information to different teams. 

Design project status reports and communicates findings to stakeholders. 

Design, implement and manage SEO campaigns. 

Conduct meetings with the clients to understand their needs and offer suitable solutions. 

Collaborate with and train (if needed) junior digital marketers. 
Digital Marketing Manager 
Digital Marketing Managers are, on average, paid greater than $67K per year. It can be considered one of the higher-paying jobs in the digital marketing umbrella. Digital Marketing Managers are experts having 15+ years of experience in the field of digital marketing (or marketing in general). They oversee all the digital marketing initiatives taking place in the organization. They are responsible for ensuring everything goes well and helping colleagues when they're stuck.
Becoming a Digital Marketing Manager requires you to have skills beyond just digital marketing. By the time you've reached here, you've gone through the digital marketing specialist phase – so your skills don't need any more proving. Now comes the time to gather management skills, including analytical thinking, project management, budgeting, team management, and more! 
Here's how a regular day of a Digital Marketing Manager looks like:
Supervising the execution of various digital marketing initiatives. 

Designing and developing digital marketing strategies. 

Assigning tasks to the team and managing their progress and output. 

Meeting with stakeholders or clients. 

Preparing comprehensive, data-backed progress reports on all the digital marketing tasks. 

Identifying innovative promotion opportunities. 
The salary of digital marketing managers is definitely higher when compared to most other job roles in the digital marketing industry. In some cases, the salary of digital marketing managers can easily exceed $100K per year. However, it is not the highest-paid job. The highest-paid jobs are the following two: 
CMO (Chief Marketing Officer) – Average salary is $190K per year

VP of Marketing – Average salary is $160K per year
To reach either of these two positions, you'll need a degree in marketing, some work experience as a marketing manager, and the ability to be a leader of young digital marketing experts. Becoming a digital marketing manager is a good starting point to eventually reach these two positions! 
Freelance Digital Marketer
This is for those of you who wish to work as your own boss. While freelancing as a digital marketer pays well if you have skills, it's still recommended that you first gain some professional experience, form some contacts, and then switch to freelancing.
That said, the salary earned by freelance digital marketers depends on their hourly rate and the number of hours they wish to work. Considering that, the typical rate per hour of freelance digital marketers varies between $50 to $150. 
If you've decided to take the freelance route because it seems exciting, let's tell you that it indeed is exciting. However, it'll get a lot more fascinating and interesting if you have the necessary knowledge and certification by your side.
Other Digital Marketing Professions
It isn't fair to talk about digital marketing salaries and miss out on the different specializations under this umbrella. The three salary layers – junior, specialist, and manager – that we mentioned earlier were broad divisions and don't do full justice to the wide range of jobs available and salaries offered. 
So, here's a list of some other digital marketing professions and the salary they are offered (on an average) in the digital marketing industry: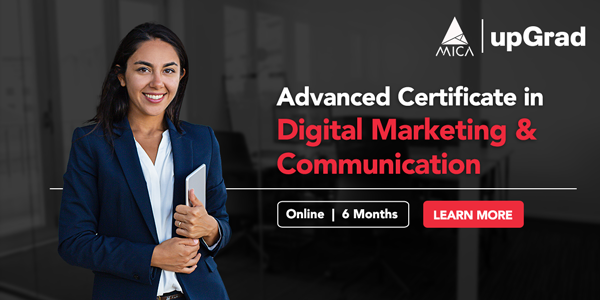 SEO Expert – $64K per year

Content Marketing Manager – $80K per year

Social Media Specialist – $64k per year

Ad Specialist – $60K per year

Graphic Designing Expert – $55k per year

Affiliate Marketer – $70K per year
Enroll for the best Digital Marketing Certificate course online from the World's top Universities to fast-track your career.
In Conclusion
Digital Marketing is a fascinating field with wonderful opportunities. Whether you're interested in designing, writing, social media management, keyword research, or developing campaigns – digital marketing is a field that is open to welcoming you! 
If you're looking for professional help to guide you during your journey – upGrad is here for you. We've helped many students from different backgrounds climb the digital marketing ladder. Our Advanced Certificate in Digital Marketing and Communication is designed to help you start from scratch and reach your full potential. Our learners' network covers over 85 countries with 40,000+ paid learners globally. Reach out to us and avail the benefits of 360-degree learning and support!
Prepare for a Career of the Future