Introduction
Technology has helped the world in more ways than can be noted in a single article. It has helped the planet upgrade over the last few decades, changing the virtual territory's topology by leaps and bounds. However, one aspect had to be controlled and processed more vigorously after the Internet became a widely used network worldwide. This aspect is data. 
There has been a mind-blowing increase in the amount of data collected over the Internet. However, that has made it all the more difficult to process all this data so that it can be used for the benefits of a company. The good news is that scientists had anticipated this issue way back; as a result, they brought forth the concept of Data Science. With Data Science and its relatives, it was to become easier to process data. 
Big Data is one such associated field of Data Science. It deals with particularly large data frames and helps to clean and process them to make sense for the concerned companies. The larger ones are inclined towards Big Data and are rapidly hiring professionals who can help them use all the collected data in a meaningful manner.
Needless to say, these employees are being paid handsomely by their employers. However, different countries have different trends, which vary the salary that a person receives. One thing remains common, though; the paycheque is big for Data Scientists across the globe. 
Read: Difference Between Data Science & Big Data
Big Data in India
India is a country of 130 million people, a number that has the potential to generate magnanimous amounts of data in all spheres. However, simply generating data and not using it takes a company nowhere. Therefore, it is only plausible that a company hires Data Scientists to help them unleash the magic of processed data with the help of Big Data. Needless to say, the average Big Data salary in India is generous, even for the freshers.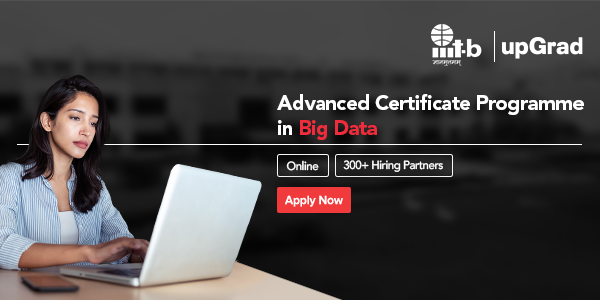 Explore our Popular Software Engineering Courses
Demand for Big Data in India
The demand for Big Data in India has been on the rise for a few years now and is expected to increase further with the upcoming years. With the startup culture steadily developing in the Subcontinent, the need for extensive data has increased manifolds too. The data acquired needs to be processed to ensure the audience falling in the target range has been predicted accurately. 
Companies like Amazon, Facebook, Google, and some other famous startups like Zomato, Uber, etc. are rapidly expanding their base with the help of Data Science. And the salary paid by them raises the bar of the average Big Data salary in India. This, in turn, raises the industry standards of the country. 
Big Data salary in India
 Big Data professionals are in demand in India right now. In fact, it is safe to say that they are some of the highest-paid employees in a company since the results of their work further drive the other procedures of the said company, and most strategies are also based on their inputs. Entry-level Data Scientists earn an average salary of Rs. 5,00,000-6,00,000 a year.
Big Data Analysts with experience of more than two or three years earn much more, with the minimum being more than Rs. 6,00,000 a year. However, there are a few more things that decide the payment structure of a Big Data Analyst. They are as follows:
Education and certifications
India is a country that is trusted by the world to produce the best brains. Therefore, it is only plausible that the bar is high here for companies originating in the country itself. Higher education is indispensable for anyone wanting to become a Big Data Scientist.
However, additional certifications are equally important and carry a lot of weightage in deciding the salary structure of an employee. Big Data salary in India is influenced highly by the educational qualifications of an individual. 
Experience
The salary of a Data Scientist or a Big Data Analyst increases with their experience. Although the entry-level employees earn more than employees of many other departments, the salary tends to increase manifolds with each passing year for an experienced individual. 
In-Demand Software Development Skills
Scope in the future
Big Data has many future prospects with a general expectation of Data Science jobs increasing exponentially within the next few years. The average Big Data salary in India is also expected to be on the rise in the next couple of years. 
Big Data in the US
The United States of America is one of the most powerful countries in the world. It is needless to mention how much data is acquired by the companies present there. The big giants like Google, Facebook, and Apple have their headquarters in the United States to top it off.
This drives the need to expand the country's horizons with the use of data to create better technological prospects. The salary of a Big Data engineer in the US is a handsome amount, highlighting why engineers from across the globe migrate to America for a job. 
Demand for Big Data in the US
The US was already witnessing a rise in the number of Data Science jobs from 2015. However, it increased manifolds in the last five years and is set to increase further in the upcoming ones as well. This is due to multinational companies' presence that has huge repositories of collected data from all over the world that they wish to process and use to perfect their services for their clients.
Managing this available data and the data incoming every second of every day of every week of every year is a humongous task that must be accomplished. Besides, it is important to note that data is sensitive, especially for companies like Facebook, Instagram, and Google.
Hence, they must also keep a tab on data privacy. This makes them hire top-notch data scientists who they can trust and depend on. Additionally, this responsibility that their employees are entrusted further increases the average salary of a Big Data engineer. 
Big Data salary in the US
 With so much on their shoulders, it should be no surprise that companies pay a ton of money to their Data Scientists. Given the prosperity of the United States of America and its companies' stature, one could earn a fortune working as a Data Scientist.
In the US, a Big Data Analyst can earn an average salary of $80,000 a year if they are beginners and more than $100,000 a year if they have a few year's experience. Having said that, here are three things one must keep in mind to bag the top tier jobs in Data Science in the US. 
Explore Our Software Development Free Courses
Education and certifications
The US is home to some of the best tech universities on the planet. The country is known for its world-class education and for producing the best engineers around the globe. Moreover, the US is home to thousands of well-reputed companies. This combination provides Data Scientists with a ready job market.
However, one must have sound knowledge about their subject and know the deal. Additional certification courses add a feather to the hat and make the recruitment process smoother while increasing the chances to bag a bigger pay packet. Much like India, a Big Data engineer's salary in the US depends largely upon their educational qualifications. 
Experience
The salary of a big data engineer is also largely dependent on their experience. An entry-level engineer will be paid lesser than one who has the experience of working as the same at some reputed company. 
Scope in the future
The United States is already prospering in terms of data accumulation through the companies settled there. In the upcoming years, this is expected to increase further. As a result, there will be an abundance of jobs related to Data Science. Hence, it is needless to mention that becoming a Data Scientist in this era will be one of the best decisions in a student's life. 
Also Read: 13 Ultimate Big Data Project Ideas & Topics for Beginners
Big Data in the UK
The United Kingdom, like the United States of America, is yet another developed country that is looking to use data for their benefits. Although most companies have headquarters in the US, the UK is still a hub for tech giants, and companies like Google and Facebook have invested big money in setting up camp there.
Thus, it is quite easy to discern the UK's large prospects as a company leading in the tech front. Technology these days is synonymous with collecting data that can be processed, and the UK provides such opportunities in abundance. The salary of a Big Data engineer in the UK is huge, but it depends on a few factors, as we shall see shortly. 
Demand for Big Data in the UK
Like most other countries looking to acquire their positions in the global tech market, the UK is home to companies that have innovative methods to process data. The list of businesses that the country hosts ranges from small to big to giants. And each one of them requires data, in one form or the other, to scale their businesses.
The process of identifying target audiences accurately is based on data that must be analyzed and used. These companies do exactly that. As a result, Data Science is very much in demand here. It is likely to increase further, especially after the country sought its exit from the European Union, thereby earning more freedom for itself.
Brexit has helped the UK modify their presence in the world considerably, and it is bound to significantly influence the data collection and repository in the upcoming years. 
Big Data salary in the UK
The UK is one of the most prosperous countries in the world, with the GBP or the Great British Pound being the most expensive currency in the world right now. This shows the kind of influence they have had on technology. Moreover, with universities like Oxford, Cambridge, St. Andrews, the UK has a solid foundation to produce top-ranking Data Scientists.
And they wish to do so over the coming years. Needless to mention here that these brains are rewarded highly by the companies that hire them. Like the United States and India, the UK, too, has some parameters that decide the salary of such employees. 
Education and certifications
Being home to some of the world's oldest universities, the UK is a class of its own. With technology finding wings in many of the universities in the UK, a Data Scientist needs to have a great academic background. The university they have graduated from holds a lot of weight, but what weighs more is the extent of their knowledge in the practical world and how far they can go to apply their acquired knowledge.
Experience
Experience is always a factor for a Data Scientist. This is because, as the years go by, the trends change in Data Science and its associated fields. An experienced individual will always have more knowledge about the transitions than an entry-level employee. However, thanks to the steady developments in technology, it is significantly easier to scale up as a Data Scientist and earn big bucks. 
Scope in the future
The future of Data Science is quite bright in the United Kingdom. Recently, the country has noted a surge in international students' numbers, especially in the tech domain. Of course, they wish to put this to good use and produce Data Scientists who can help develop better technology in the future. 
Other Countries Where Big Data is a Big Deal
The world barely has a country today that does not employ Data Science regularly. The ones mentioned above are some of the most well-known. However, there are others that are rapidly progressing in the industry and are ready to set some standards of their own. 
Apart from the three countries mentioned above, the following countries are doing quite well in terms of Data Science. 
Australia

Canada

The UAE

Russia

Japan

China
Why should you choose upGrad for your Big Data courses?
Throughout the article, we spoke of all the important things to secure a good, well-paying job, preferably in a successful company. However, it is easier said than done. upGrad, the number 1 online institution for all courses related to technology, has an easier solution to get noticed. They have high-value courses that help you upgrade your skills and earn a certificate for your resume. 
Here are a few reasons why upGrad can give you the push you need:
1. Their programs are all relevant to the respective industries
They teach you things you need in your daily life to solve a real-life problem. They train you to adapt to your company's needs, thus making you an indispensable employee. This, in turn, increases not just your experience, but also your salary faster than normal. 
2. World-class faculty members
Teachers shape the way you look at things. upGrad makes it easier for you to learn, cope, and understand with their world-class faculty members with years of experience in the industry. They teach you all the trade secrets and help you stay at the top of your game.
3. An online platform
upGrad is all about learning in its purest form. Here, you learn at your own pace and build upon your skills according to your own comfort. They make education accessible and fun for you, thus ensuring you learn all about a subject without stressing over unnecessary things.
Also Read: 35 Must Know Big Data Interview Questions and Answers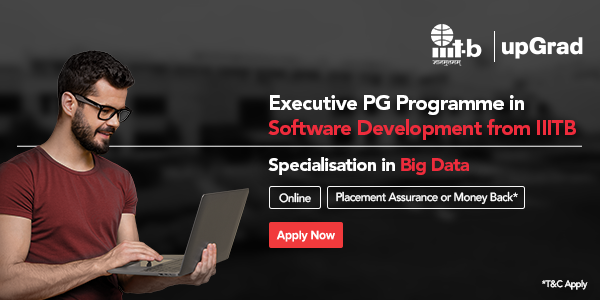 Conclusion
Data Science is the subject of the future. As is being predicted by modern philosophers today, the world will have only a handful of jobs that humans will be required to take care of. Most of the jobs will be taken care of by artificially intelligent operating systems and robots. It is only a matter of time before that happens.
However, if there is one job that will definitely remain under human supervision is Data Science and everything related to data. This is simply because trusting robots and AI with this data can cause havoc. Not many will be willing to take that chance! Hence, it is vital to prepare now. With this simple piece of information in mind, you should be able to envision just how much the salary of a Big Data engineer will turn out to be in the upcoming years. And this is exactly what you must leverage.
Organizations like upGrad provide a number of well-designed courses for interested students and professionals. These courses were created to help a person adapt to all the changes expected in a few years. Data Science is set to be the future of the world, and missing out on this will result in the loss of golden opportunities. It is better to learn as much as possible before the demand increases suddenly so that you can be the early bird to catch the worm! 
If you are interested to know more about Big Data, check out our Advanced Certificate Programme in Big Data from IIIT Bangalore.
Learn Software Development Courses online from the World's top Universities. Earn Executive PG Programs, Advanced Certificate Programs, or Masters Programs to fast-track your career.
What makes Big Data so important?
Companies are utilising Big Data in their systems to enhance business, provide better service to customers, generate targeted marketing campaigns, and take other activities that can raise revenue and profitability in the long run. Companies who properly use it have a potential competitive edge over those that do not because they can make better, faster judgments. Medical researchers and clinicians utilise Big Data to uncover disease indicators and risk factors, as well as diagnose diseases and medical problems in patients. Furthermore, data from electronic health records, social media sites, the Internet, and other sources are combined to provide healthcare organisations and government agencies with up-to-date insight on emerging infectious diseases and epidemics.
How is the medical sector making use of Big Data?
In the healthcare sector, Big Data is a necessity. It has made significant contributions to modern medical research and facilities. Patient data, health plans, insurance information, and other sorts of information are exceedingly challenging to handle in the medical industry. However, if analytics are used, these data become rich with crucial insights. Big Data and its analytical technologies are assisting in the storage of huge amounts of data as well as providing analytical tools to provide valuable findings for the healthcare business. By evaluating massive volumes of data, whether organised or unstructured, health care practitioners are able to deliver lifesaving diagnoses or treatment alternatives practically instantaneously.
Why do we use external tools while making use of Big Data?
In Big Data systems, data is gathered in its raw form and then filtered and formatted as needed for specialised analytics. Otherwise, it is processed for use in programs using tools and software. Since Big Data processing places a burden on the underlying computing infrastructure, external solutions such as Hadoop and the Apache Spark processing engines are used to distribute processing workloads over multiple commodity servers in clustered systems. These third-party solutions are used to load large data sets onto external storage. The data is processed using queries generated by humans. Finally, the business intelligence team uses these reports to analyse the predictive pattern and remedy previous errors.
Lead the Data Driven Technological Revolution