The tech sector has always been lucrative, consisting of some of the high-paying jobs globally. 
In 2023, this notion hasn't changed much. However, the tech sector has expanded phenomenally and is brimming with new career opportunities. The arrival of new technologies such as blockchain and big data has made a huge impact on the average pay scale for this field. 
Companies are looking for skilled professionals familiar with these technologies and who can help them utilize these solutions effectively. However, these roles haven't undermined the importance of traditional tech roles. 
The rising number of tech startups has also contributed to the growing demand for technology professionals. Such huge demand has resulted in bumping up the average income for many tech roles. Developing the right skills can help you bag lucrative pay much easily. 
10 Best Paying Jobs in Technology in 2023:
Following are the best paying jobs in technology. You should pick the ones that match your career goals and further your career most effectively: 
1- Machine Learning Engineer
A machine learning engineer earns an average salary of $112,917 per year. Your pay in this field can go up to $154,000 per year, according to your expertise. Machine learning engineers are responsible for developing and implementing machine learning models for meeting the unique requirements of their organization.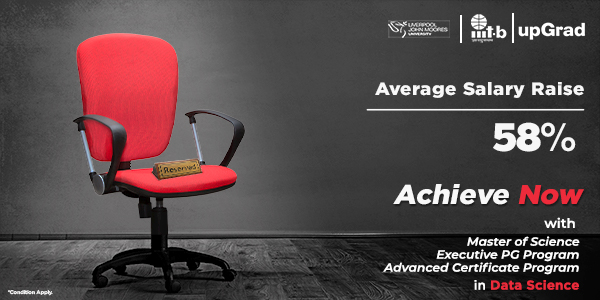 The kind of ML models you develop would depend largely on the kind of company you work with. As an ML engineer, you would also be responsible for overseeing the ML-based systems present in your company. 
To become a machine learning engineer, you'll need to take a course in this field. We recommend taking the Executive PG Program in Machine Learning & Artificial Intelligence. upGrad offers this program in partnership with the International Institute of Information Technology, Bangalore. 
2- Infrastructure Architect 
An infrastructure architect earns an average salary of $112,995 per year in the US, including bonuses and other perks. 
In this role, you'd be designing and implementing information systems for your organization. You'd have to ensure that your organization's information systems and enterprise infrastructure work optimally and without issues. 
As an infrastructure architect, you'd also have to develop new information systems for your organization according to its requirements. Infrastructure architects must have a degree in information systems management, computer science, or other relevant subjects. 
3 – Big Data Engineer
The average salary of a big data engineer in the US is $103,000 per year. The upper limit for a big data engineer's salary is around $145,000 per year. 
As a big data engineer, you'd have to transform data into an easy to analyze format. To do so, you'd have to develop, maintain, and test the necessary data production infrastructures. You'll be working with data scientists and other big data professionals to complete these processes. Hence strong teamwork and collaboration skills are a must for this role. 
Recruiters look for skilled and certified professionals for this role. To become a big data engineer, you'll preferably need a Master of Science in Data Science degree. It would teach you data science and big data fundamentals along with its advanced concepts and application. 
4 – Senior Web Developer
A senior web developer earns an average salary of $88,136 per year. Your pay in this role can go up to $122,000 with the requisite experience. 
Senior web developers work with corporations with large or multiple websites. They have to develop, test, and manage the websites for their clients. They oversee the backend development (server-side) and the front-end (client-side) development of their organization's websites.
As a senior web developer, you'd have to write code for your websites and access business logic servers. You must be familiar with multiple development languages and frameworks such as JavaScript, NodeJS, React, CSS, PHP, etc., for this role. 
5 – Senior Information Technology Manager
The average salary of an information technology manager in the US is $123,369 per year. In this field, your pay can go up to $157,000 per year, including bonuses and shared profits. 
As the senior IT manager in your organization, you'd be responsible for overseeing the team handling the IT implementations in your company. This role is usually found in companies that utilize IT solutions significantly and is a leadership role. 
You'll have to establish IT policies about the operational procedures and work with the leadership and vendors to make sure the IT processes undergo smoothly. This role requires you to have a Masters of Science in Computer Science with several years of professional experience. 
6 – Senior Database Administrator
Senior database administrator is one of the best paying jobs in technology. The average pay for this role is $110,096 per year. 
As a senior database administrator, you'd manage and mentor DBA teams and work with the programming team to implement database design modifications. You'd also be responsible for designing and building databases for the organization to match the goals. 
It's a leadership role and hence, requires significant experience in this field. You'd need to be familiar with databases, SQL, Oracle, and other crucial skills to be eligible for this role. 
Learn data analytics courses online from the World's top Universities. Earn Executive PG Programs, Advanced Certificate Programs, or Masters Programs to fast-track your career.
7 – Cloud Architect
As a cloud architect, you can get an average salary of $128,418 per year. A cloud architect is responsible for designing, developing, and maintaining the cloud infrastructure of an organization. The reason behind such lucrative pay for this role is because many companies have started using cloud technology to enhance their operations. 
You can join our Advanced Certificate Program in Cloud Computing to become a cloud architect. The course will teach you the necessary skills and technologies for becoming a cloud computing expert. 
8- Cloud Engineer
A cloud engineer earns an average pay of $91,409 per year in the US. Cloud engineers have to execute, design, and maintain the cloud services and network of their organization. You must be an expert in security, interfacing, and server architecture for this role. 
As a cloud engineer, you'd also be responsible for the daily maintenance of your organization's cloud services. You must have a Cloud Computing certification to pursue this role as recruiters filter candidates according to their expertise and qualifications in this field. 
9 – Software Architect
The average pay of a software architect is $130,000 per year. Your pay in this field can go up to $189,000 per year, depending on your skill level and experience. 
A software architect is responsible for making high-level design decisions and enforcing technical standards. They design and create the required software applications and systems for their clients. As a software architect, you'd act as the senior decision-maker for the entire process and will be responsible for its execution. 
This means you'd have to make decisions regarding the design choices as well as the coding standards. You'll be the team leader for creating new software and features. You'd be responsible for managing and facilitating the proper design of programs within your organization's offerings and websites. 
Software architects are also responsible for troubleshooting coding issues to make sure the workplace remains productive. You'd need a qualification in full-stack development to pursue this role. 
At upGrad, we offer an MSc in Computer Science program with a full stack development specialization route with Liverpool John Moores University. You can easily learn the necessary skills for this role through this program. 
10 – Blockchain Architect
The average pay of a blockchain architect is $110,000 per year. Since the launch of Bitcoin, blockchain has attracted attention from companies all over. Its unique offerings make it a lucrative technology with a lot of potential. That's why the pay for blockchain architects is so high. 
As a blockchain architect, you'd be responsible for assigning, designing, and connecting the various components of your organization's blockchain infrastructure. You'll have to implement these processes in coordination with other tech departments of your organization, such as IT operations, UX designers, network administrators, and others.
You must be familiar with the fundamentals of blockchain and the technologies related to it, including Hyperledger, Solidity, Ethereum, etc. Familiarity with these concepts is mandatory for this role, as you'd be responsible for creating, designing, and implementing the building blocks for your organization's blockchain solutions. 
You'll need to take an Advanced Blockchain course that teaches you about smart contracts development, distributed application development, APIs, and backend development, along with the relevant technologies used in this profession. Being certified will help you stand out from your peers and become a preferred candidate among recruiters.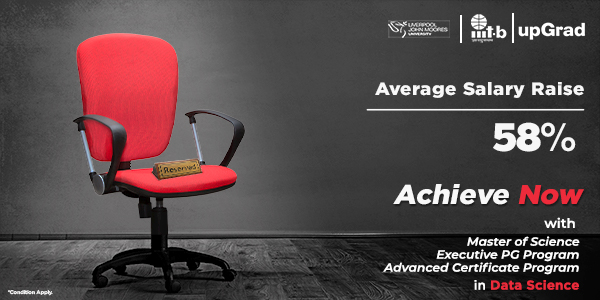 Conclusion
We hope you liked the above list of the top 10 best-paying jobs in technology. Pick the job that matches your interests and ignites your passion. That's because it's much easier to progress in a career that suits your interests. 
If you're interested in starting a career in the tech sector, we recommend checking out our various courses. 
For instance, our Advanced Certificate Programme in Machine Learning is a 7-month IIT Delhi Program that familiarises students with core data science concepts for a lucrative career in machine learning and artificial intelligence. It is an intermediate course that comprises 92 hours of learning, and 20 live sessions and weekly doubt resolution classes by top IIT Delhi faculty. Post successful completion, students are awarded a coveted certification from IIT Delhi that presents proof of expertise in ML algorithm implementation and data modelling. In addition to this, students benefit from worldwide peer learning opportunities through upGrad's network of 40,000+ paid learners.
upGrad courses are designed for freshers and working professionals and guarantee transformative career progress. 
What are the highest paying technology jobs?
Data Scientist, Cloud Engineer, DevOps Engineer , Blockchain Engineer Web developer, Big Data Analyst,etc are some of the highest paying technology jobs.
What are the top tech career options?
Data Scientist, Software developer, Cloud Engineer, Machine Learning Engineer, Data Analyst, Cyber Security Expert, Product Manager, Sales Engineer,etc are some of the top tech careers one can pursue.
What is the highest paid tech Job?
AI and Machine Learning Engineer is one of the highest paid tech jobs.
Prepare for a Career of the Future