An increasing number of companies today leverage influencers to drive sales and increase revenue. Influencer marketing proves to be a very effective way to engage customers and increase brand awareness. In fact, 86% of marketers leveraged influencer marketing in 2017. And 92% of them have found it truly effective. The potential to expand your business with the help of influencers is huge. However, the most difficult aspects of influencer marketing are to find and manage influencers effectively. 
You need to build relationships that are mutually beneficial to you as well as your influencers. This is the key to achieving your goals from influencer marketing. However, it certainly isn't easy to do so.  
Here are some easy tips to help you master the art of influencer management and make your campaigns a success:
1. Share Your Objectives and KPIs
Influencer marketing involves a lot of creativity when it comes to the content. However,  you need to make sure that you approach it logically too. For this, you need to define the goals and objectives of your campaign. And for effective influencer management, make sure that you've shared them with your influencers. They need to know what you are trying to achieve so they can deliver accordingly. 
Make sure that your goals are well-defined, unambiguous, realistic, measurable, and timebound. You need to share a campaign brief with your influencers before they start working on their content.
Learn digital marketing courses online from the World's top Universities. Earn Masters, Executive PGP, or Advanced Certificate Programs to fast-track your career.
Why and How Should Businesses Use Social Media?
Your campaign brief should include:
Information about your campaign including your goals and KPIs (engagement, referral traffic, follower growth, or conversions).

Information about your brand and the product or service you want to promote.

The message you want to communicate through the influencer.

The call-to-action you want them to use.

Details about what they need to deliver and their deadlines.

Any branded hashtags, landing page or tracking links, discount codes, or giveaways they need to share.

This reminder about full disclosure according to FTC guidelines.
2. Make Room for an Influencer's Creativity
Brands need to take the utmost care to choose the right influencers for their campaigns. You must ensure that their niche aligns with your brand and industry. Your campaign can only be mutually beneficial to you and your influencers if the opportunity is relevant. You need to also consider their reach, audience, engagement rates, and their authority in their field. This may sound pretty daunting, however, with the right tools and platforms, you can easily find the right influencers. Platforms like Reelio and BuzzStream can help you find influencers by industry, category, location, and social media networks. You can also see their reach, engagement metrics, and run your campaigns easily.


However, once you've chosen your influencers, you need to trust their creativity when it comes to content creation. You need to provide complete creative freedom and steer clear of overly restrictive content guidelines.
This is an essential step in effective influencer management. When compared to brands, influencers can read the pulse of their audiences better. They know how to convey a message in the most effective way. Influencers prefer to work with brands that provide creative freedom. 77% of influencers would like to collaborate with a brand more than once if they provide creative freedom.

David Gulasi, a Chinese influencer, created a video for a brand, but they didn't like it. They felt that the product wasn't showcased well. So they asked him to make another video. He agreed, reluctantly. As soon as the new video was uploaded, it received a lot of negative comments from his followers. He was accused of "selling."


David removed the post and uploaded the original video the next day. His followers loved it. The brand was also happy with the end result.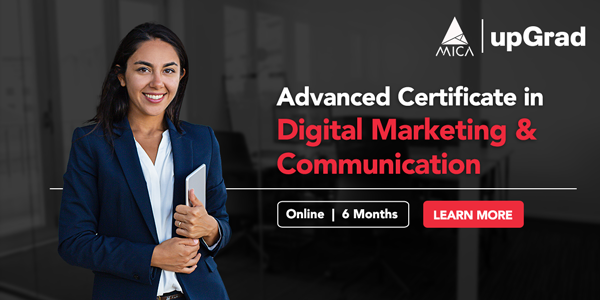 3. Compensate Them Well
Influencers have the capability to grow your brand exponentially. You need to compensate influencers in a way that they don't feel like you're taking advantage of them. This is important to motivate them to channel their passion towards your campaigns.
You need to ensure that whatever you offer your influencers adequately compensates them for their time and effort. Monetary compensation can be one of the ways to pay them for their efforts. Consider an influencer's reach, engagement rates, and authority when you decide on how much to pay them. You should also consider the industry rates to determine compensation.


Apart from financial incentives, you should also look for other ways to provide value to your influencers. You can offer them free samples of your products, cross-promote their content, sponsored travel experiences, etc. Reward your influencers for any extra effort they put into your campaigns.


The idea is to keep your influencers motivated and ensure that they promote your brand well. So make sure that the incentive you offer is lucrative and meets their expectations.

The Importance of Search Engine Optimization [Infographic]
4. Build Long-Term Relationships
Influencers are people with normal human emotions. Strong relationships with them can go a long way to take your business to new heights. Invest time and effort in developing and nurturing long-term relationships with your influencers. It pays to keep the lines of communication open with them. Initiate conversations that are not related to your business. Make a genuine effort to get to know them better. Appreciate their efforts. Find ways to help them reach their personal goals. Share their content on your brand's social media accounts. Invite them to events, product launches, and introduce them to people in your professional network.
This will help them gain greater visibility and exposure which will help them to grow. Also, they will be motivated to put in their best effort towards your campaigns. Work towards providing them things that they'll value. Treat them like like part of your team. Follow them on social media. Subscribe to their blogs. Engage with their content regularly. It takes continuous effort to build strong relationships, which are the foundation of a successful business.
Best Online Digital Marketing Courses
upGrad's Exclusive Digital Marketing Webinar for you –
Webinar with Q&A Session on Digital Marketing
Top Digital Marketing Skills
5. Be Realistic about Deadlines
The success of your influencer marketing campaign depends a great deal on your working relationships with your influencers. One common problem influencers face while working with brands is they expect too much too soon. Brands need to understand that influencers have other commitments apart from their work as an influencer. 60% of influencers have a part-time or a full-time job besides being an influencer. Others are homemakers or students with serious commitments.
You shouldn't expect influencers to dedicate all of their entire time to your campaign. Even though you shouldn't accept unreasonable delays on an influencer's part, you need to be reasonable about deadlines. Allow influencers enough time to create their best work. Decide on deadlines for your projects together. Be honest about your requirements, and ensure that the influencer understands what you expect. Avoid any last minute changes in the content or the campaign to avoid undue stress. It helps to have a contract or agreement in place when you work with influencers. This will avoid any unnecessary confusion and prevent your relationship from turning sour.
Digital Marketing Free courses to Learn
4 Challenges Influencers Face with Social Media Engagement
Influencer marketing works best when your influencers understand your expectations and feel motivated to work with you. Focus on the above-mentioned tips to get more out of your influencer marketing campaigns. And, if all this sounds like more work than your team can handle, consider partnering with an influencer marketing agency that has efficient and effective processes in place for strategic and scalable campaigns.


Popular Digital Marketing Blogs
How can businesses use Instagram to market their products?
Organisations in the B2B business use this platform to create disruption in interesting forms that inspire digital marketers, and it works for them. Because these are organisations which are in the business of selling and servicing other businesses.

In layman terms, these are B2B businesses that have more intangible products. There are ads in this realm for the business category which excites users. Also, there are other big brands and companies, who are also in the tangible forms of business such as manufacturing and production. Hence, Instagram is a powerful tool in marketing your business and continually sharing diverse aspects of the business.
How can a content strategist help influencers create engaging content?
When you have the title of a Content Marketer or a Content Strategist, most people only think that the role is limited to writers and editors. In fact, there is much more to it than that.

The primary role of a Content Specialist is to concentrate on the customer journey. This basically includes all the top, middle and bottom funnels that track the behaviour of the customer. The content specialist comes up with engaging communication to interact with the leads and push them to make a purchase decision.

A Content Marketer or Strategist must possess great writing and editing skills. In addition to that, he or she must also be well-versed with SEO techniques and appropriately incorporate and reap a lot of benefits.
Why do you need to know social media marketing if you are an influencer?
Social media has become a part of our everyday lives. Therefore, not knowing simple social media marketing skills is not acceptable for anyone who is looking to venture into a career as a social influencer.

With access to free video and image making tools, life for influencers has become extremely convenient. Using platforms like automated scheduling software marketers can easily schedule their posts and videos in advance across several social media channels.
Ride the Digital Wave
UpGrad & MICA PG Certification in Digital Marketing & Communication
Learn More