Being the world's largest democracy, the law in India maintains an equilibrium in society. The law upholds justice; lawyers and judges work hand in hand to keep the judicial system running. 
With over 2.5% of the nation's population awaiting their due justice from the judiciary, the law has become an increasingly popular career choice among aspiring candidates. While the challenging work environment drives a majority of candidates to pursue the field, sometimes, the baton of becoming a lawyer is passed from one generation to another. 
Now with the emergence of various technologies and other progressions, different types of lawyers have emerged as popular choices among the aspirants. Fields like Cyber Law and Information Technology Law are attracting more aspirants than criminal or civil law. 
Learn Law Courses from the World's top Universities. Earn an LLM Degree to fast-track your career.
Let's learn about the different types of lawyers in India, the prerequisites for becoming a lawyer and who are the highest paid types of lawyers in India.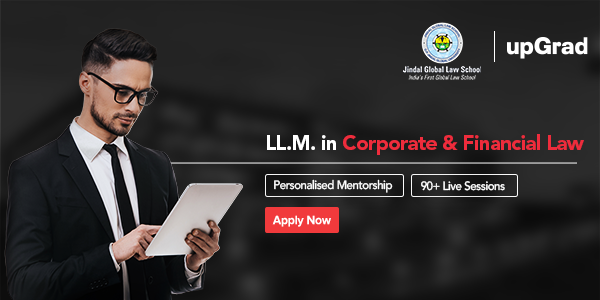 Prerequisites to become a lawyer in India 
Becoming a lawyer comes with certain educational requirements. You need to pass relevant examinations to be approved to practise law in India. Let's go step by step on how to become a lawyer. 
Step 1: Complete 10+2 
Before admission to the law school's bachelor's degree, you must complete your schooling from a recognised education board in India. However, you do not have to have a legal background to become a lawyer; any stream is feasible to apply. 
Step 2: Clear law entrance exams 
Law is now an integrated 5-year course. You can either finish your graduation and come for a four-year law course or obtain your BA LLB from a 5-year course. Once you finish your +2, you can apply to the following entrance tests. They are: 
Common Law Admission Test (CLAT) 

Law School Admission Test (LSAT) 

All-India Law Entrance Examination (AILET)
You must have 50% marks in CLAT to apply to any law school. 
Step 3: Apply to a law school 
Once you obtain your law school entrance exam results, you can apply to your preferred law colleges. Your CLAT scores solely determine which law college you will be placed in. 
You can also apply for top law colleges in India if you have official transcripts of a good recommendation letter. 
Step 4: Earn your 5-year law degree 
Once you are admitted to your preferred law school, you can now finish your law degree within five years. The subjects entailing this degree comprise not only law papers but also other subjects like political science, sociology, and economics. This would give you a comprehensive understanding of the social and political norms while working with your future clients. 
Step 5: Appear in AIBE 
Once you finish your law degree, you must sit for your AIBE examinations. This would enable you to become a practising lawyer in India. The Bar Council of India administers these exams once a year, and you need to sign up online to appear for this test. However, you need to become a State Bar Council member before applying for AIBE. 
The exam is a one-hour, open-book exam. You will be allowed to take your bare acts with you to appear for this exam. 
Step 6: Seek employment in a law firm and choose a specialisation 
The last and final step is to understand which law you want to specialise in. After that, you can seek employment in your preferred law firm. 
Types of lawyers: Roles and responsibilities 
Let's look at the different types of lawyers you can choose to become and explore the vast judicial system under the cape of your specialisation!
Civil lawyers 
Civil law deals with personal injury, family, real estate, and employment disputes. Civil lawyers deal with government infrastructure and business enterprises as well. Interpersonal ties, property conflicts, and family settlements are generally the core curriculum of civil disputes. 
Average Salary: INR 3.0 LPA
Criminal lawyers 
Criminal lawyers mainly deal with offenses like murder, kidnapping, rape, etc. The responsibility of the criminal lawyer is to prosecute or defend individuals who have committed the above crimes. They will likely analyse and research their party's case thoroughly and devise a feasible method to defend them in the courtroom. Criminal lawyers should have a strong understanding of the Indian Penal Code, Criminal Procedure Code, and, of course, the Indian Constitution. 
Average Salary: INR 4.0 LPA
Corporate lawyers 
Corporate lawyers have specialisations in Business Law and ensure the legality of any commercial transaction. They represent the business enterprise they are employed in and counsel the company to devise strategies to grow within the bounds of the law. Corporate lawyers are currently in great demand. To become a corporate lawyer, one needs to be well-versed in contract law, securities law, taxation law, accounting laws, and intellectual property rights. 
Average Salary: INR 5.9 LPA
Immigration lawyers 
With the emerging globalisation, the issues relating to immigration are surging higher, leading to an equally higher demand for immigration lawyers as well. Immigration lawyers represent their clients in courts and enforce their legal rights in their own country or the host nation. Immigration lawyers counsel immigrants about the rights and obligations a country might provide them. They also counsel them to avoid any action for further legal damage or infringement. 
Average Salary: INR 8.2 LPA
Private lawyers 
These lawyers generally work in a private setting and not in any government or non-profit organisations. It is remotely similar to corporate lawyers. However, they provide counsel on not only civil matters but also criminal matters. They are considered to be the highest paid types of lawyers in India. 
Average Salary: INR 10 LPA
Public Interest lawyers 
Public Interest lawyers or civil rights lawyers work on a wide range of civil rights matters and issues involving discrimination on race, caste, gender, ethnicity or sexual orientation. Public interest lawyers also provide counsel to people who are facing eviction, physical disability, struggling with workplace issues, survivors of domestic violence etc. Public interest lawyers have to have an understanding of both civil and criminal matters. 
Average Salary: INR 5.1 LPA
Cyber or Information Technology lawyers 
Cyber lawyers generally deal with different cases of cyber crimes like hacking, software piracy, credit card fraud, cyber attacks and threats etc. They investigate the root cause of any security breach violation and document the degree of damage caused. This is a very new branch of law, and youngsters are interested in pursuing this stream. 
Average Salary: INR 5.0 LPA
Environment lawyers 
With alarming rates of threats rising through the environment, environment lawyers are now very much in demand. Environment lawyers ensure that organisations, government or non-profit organisations and individuals adhere to specific environmental laws. They are responsible for drafting contracts, business agreements, purchase agreements and other important documentation concerning the environment's welfare. 
Average Salary: INR 5.4 LPA
Medical Malpractice lawyers 
Medical malpractice lawyers deal with filing claims for their clients in case of injuries caused by health professionals. The mistakes can be surgical errors, unnecessary treatment delay, wrong treatment, birth trauma and other malpractices that cause life risks to the patients. 
Average Salary: INR 14 LPA
Government lawyers 
Government lawyers are legal professionals who work for government institutions. They offer legal counsel to government ministers and other administrative personnel. They also help government institutions to uphold municipal and local laws. A fine example of a government lawyer is a Public Prosecutor. 
Average Salary: INR 7.3 LPA
Explore our Popular Law Courses
Conclusion 
Law is a vast stream, providing an even wider scope for aspirants to choose from different branches of law and mould their careers accordingly. The discipline of law is not new. It has been rigidly upholding Indian democracy since the Indus Valley Civilisation. With the dynamic nature and new societal issues, the different streams of law are hence involved in keeping up with the needs of the people. 
The stream of law is flexible; hence, a lawyer can change from one stream to another. If you are a civil lawyer, you can change to a criminal lawyer for better income or lucrative job opportunities. Our list comprises some of the most in-demand types of lawyers in India. In case you wish to become one of them, upGrad can help you achieve your dream!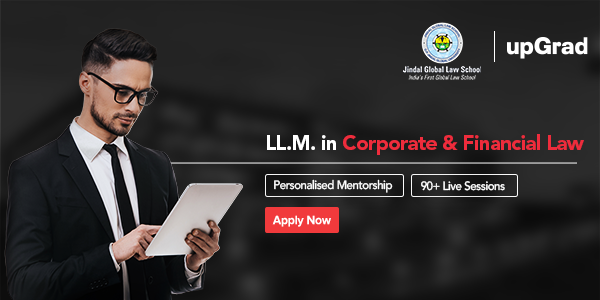 Read our Popular Articles related to Law
upGrad's Master of Laws (LL.M.) – International Business and Finance Law
Once you complete your BA LLB, it opens up the scope to specialise in different streams of law. If you are interested in different types of cyber laws and business laws, check out upGrad's Master of Laws (LL.M.) – International Business and Finance Law. Offered under the guidance of California's leading Golden Gate University, this course extends an immersive learning experience specifically for working professionals to upskill and follow the career of their choice. From International Trade Laws to International Business Contracts, the course provides an advanced understanding of different legal aspects demanded to pursue a successful career in the international legal sphere. 
Enrol now to jumpstart a successful career with upGrad!
You can also check out our free courses offered by upGrad in Management, Data Science, Machine Learning, Digital Marketing, and Technology. All of these courses have top-notch learning resources, weekly live lectures, industry assignments, and a certificate of course completion – all free of cost!
Is an advocate similar to a lawyer?
No. They are not similar to one another. Advocates are specially trained lawyers who represent their clients in court. Lawyers can be any college graduate with a law degree, regardless of their bar eligibility.
What is the average salary of a lawyer in India?
According to Payscale, the average salary of an attorney in India is Rs. 5.6 LPA. The figure significantly varies following different parameters, including location, company, type of lawyer, etc.
What is the salary of a corporate lawyer in India?
As per Payscale's report, the average salary of a corporate lawyer in India is Rs. 7.4 LPA. Since private companies offer lucrative opportunities to their employees, this is one of the highest paid types of lawyers in India.
Prepare for a Career of the Future