From supply chain management in the retail industry to recording transactions in the banking sector, applications developed through hyperledger projects have various uses. 
Blockchain technology is one of those emerging technologies with potential uses across sectors. Be it the banking and financial services sector or healthcare segment, or the automotive sector or retail and consumer goods segment, industrial applications of blockchain technology are varied in nature. Though cryptocurrencies such as 'Bitcoin', 'Ripple', and 'Litecoin', among others, have made this technology popular among masses, it has much more depth than what is usually discussed.
Check out our free courses to get an edge over the competition
Learn Online Software Development Courses online from the World's top Universities. Earn Executive PG Programs, Advanced Certificate Programs or Masters Programs to fast-track your career.
Read: Blockchain jobs and their career opportunity for non-techies.
Types of Blockchains
Blockchains are usually of three types. The first one is public blockchains, which are open source. It means anyone can participate as a user, developer, or miner in such a system. The second one is private for which the participant needs to get consent for joining the network. In a hybrid blockchain, the public and private characteristics are combined. So, both the privacy benefits of private blockchain networks and the transparency of public blockchain are ensured in the hybrid architecture.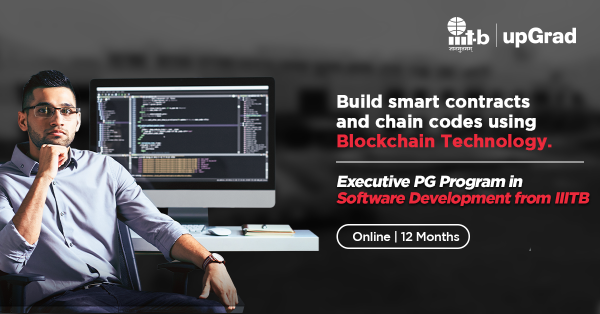 Both Hyperledger project (or Hyperledger) and Ethereum are part of the open-source blockchain network, though both have different origins. While Vitalik Buterin invented Ethereum, the Hyperledger project was hosted by the Linux Foundation in December 2015 and supported by global technology giants such as IBM, Intel, SAP Ariba, and blockchain startup Monax. 
Check out upGrad's Java Bootcamp
Top 15 Hyperledger Projects
Due to the consortium approach, the Hyperledger project is essentially an umbrella framework under which all other Hyperledger projects operate. Currently, the Hyperledger project is collaborating with around 250 global institutions, including global leaders in finance, banking, Internet of Things, supply chains, manufacturing, and technology, among others.
As big names such as IBM, Intel, Cisco, ABN AMRO, ANZ Bank, JP Morgan, SAP, and Accenture are involved in this project, it aims to advance enterprise-level blockchain implementation across industries. Its objective also includes the creation of distributed ledgers that can be used for recording cross-industry transactions. 
With a collaborative approach and high-quality code, Hyperledger has 15 projects under its head as of now, which are divided into Hyperledger frameworks and tools. Let's take a look at a few of these projects developed by different players.
Check out upGrad's Full Stack Development Bootcamp (JS/MERN)  
Read: Top Hyperledger Frameworks & Hyperledger Tools For Blockchain Technology
1. Hyperledger Fabric
This is one of the most popular projects under Hyperledger projects. IBM, in collaboration with other companies, has developed this business blockchain framework, which is fully active. This is a framework for a permission network where all participants know each other. This framework supports distributed ledger solutions networks for a wide range of industries, and its modular architecture ensures data safety through confidentiality. 
2. Hyperledger Indy
Hyperledger Indy project is another popular project, which has been explicitly made for decentralised identities. With the help of this framework, an individual's all identity-based documents such as social security number, permanent account number (PAN), health card details, and many more can be stored. As details of these documents are secured through specific encryptions, tampering is not possible. This framework also ensures the privacy of each document.
3. Hyperledger Burrow
This is one of the Hyperledger projects which operates as a permission Ethereum smart contract blockchain node. A project developed by Monax, the virtual machine executes the contracts called within the transaction. Usually, primary users are businesses aiming at getting value chain level optimisation and smart contract benefits. Currently, this project is under development. 
4. Hyperledger Iroha
It is another blockchain framework, which is popular because of its ease in usage. Hyperledger Iroha is easy to integrate into any existing enterprise networks. This framework is mainly used in payment and interbank settlement systems. It can also be useful in national identity projects and supply chain management. 
Learn about: Hyperledger Fabric: Most Essential Features & Applications You Need to Know
5. Hyperledger Sawtooth
Sawtooth is a Hyperledger project that was developed by Linux Foundation in collaboration with IBM, Intel, and SAP. The underlying concept of Sawtooth aims to keep the ledgers truly distributed, which makes smart contracts secure and suitable for business. This open-source enterprise blockchain-as-a-service (BaaS) platform also supports the Ethereum smart contract. The major benefits of this blockchain framework include faster execution of transactions due to parallel execution capabilities. It also creates individual chains where one can keep all its confidential transactions. 
6. Hyperledger Besu
Hyperledger Besu is an open-source, Java-based open-source framework, which is currently under the incubation stage. It not only allows businesses to enter into Ethereum based smart contracts but also makes way for private transactions to be executed. 
Apart from frameworks, the Hyperledger project also incubates and promotes a range of tools. These include Hyperledger Caliper, Hyperledger Cello, Hyperledger Explorer, and Hyperledger Avalon, among others.
7. Hyperledger Caliper
This is a blockchain benchmarking tool, which allows users to measure the performance of a specific blockchain implementation concerning a set of predefined use cases. As blockchain is a relatively new technology, enterprises don't have an ideal model to compare the efficacy of the new solution. In such cases, Hyperledger Caliper provides an effective comparative tool for organisations.
This tool can produce reports containing several performance indicators when using the following blockchain solutions, namely Hyperledger Besu, Hyperledger Burrow, Ethereum, Hyperledger Fabric, Hyperledger Iroha, and Hyperledger Sawtooth, among others. Due to this wide usage, it is a useful tool for developers and enterprises.
8. Hyperledger Cello
As subscription-based models become popular among companies, this is the right tool for developers as it enables vendors to offer Blockchain-as-a-Service (BAAS) for enterprises. This tool also aims to serve as the operational dashboard for blockchain, which will reduce the time and effort required for creating and managing blockchains. This dashboard provides the user with the required information on network status, and performance of the blockchain code, among others.
9. Hyperledger Explorer
This is a user-friendly web application tool that enables the user to verify transactions and execute contracts, among other things. This also enables developers to check the performance of the system before launching it in the market. This tool also helps in changing the code in case of any flaws. 
10. Hyperledger Avalon
Hyperledger Avalon is an independent ledger implementation of the Trusted Computer Specifications. This also preserves a log of all the past work in a ledger which can be used in future.  
Apart from frameworks and tools, the Hyperledger project also promotes a range of business blockchain technologies, including libraries.
11. Hyperledger Quilt
Hyperledger Quilt is a business blockchain tool. This works for distributed ledgers. This tool, which is in the incubation stage, will allow change from one ledger to another with ease. If this becomes successful, inter-country money transfer can be done on different platforms. 
12. Hyperledger Ursa
This is a shared library, which is a relatively new one under the Hyperledger project. The library, which is in the incubation stage, keeps track of all the past transactions. As a result, duplicate work in the ledger is avoided. As Ursa works with all other Hyperledger-based projects, it will be highly beneficial for users across the spectrum. 
13. Hyperledger Aries
For transmitting and storing verifiable digital credentials, Hyperledger Aries provides a shared, reusable, interoperable tool kit. This technology, which is currently under incubation, aims to offer code for secure information exchange between peers. 
14. Hyperledger Transact
This is a library for developers. Hyperledger Transact coding will enable the easy development of distributed ledger software. The library, which is in the development stage, can handle everything related to smart contracts such as transaction dispatch, scheduling, and state management, among others. 
Apart from libraries, there is also a domain-specific project named Hyperledger Grid.
15. Hyperledger Grid
Hyperledger Grid is the supply-chain solution from the Hyperledger stable. Though the solution is in the development stage now, this framework has been designed to solve supply chain challenges. Its features include shared capabilities to boost the development process of distributed ledgers for cross-industry supply chain solutions. It is neither a blockchain nor an application. Instead, Grid is an ecosystem of technologies, frameworks, and libraries that work together. This enables the developers to make a choice between which components are most appropriate for their industry or a specific problem. 
As use cases in blockchain technology increase with the rate of adoption rising across industries, professionals are also seeking learning opportunities to build up their skill sets in blockchain technology. upGrad, an ed-tech company with a range of courses around deep technology domains, offers multiple courses around blockchain technology in collaboration with the prestigious International Institute of Information Technology (IIIT), Bangalore.
PG Certificate in Blockchain Technology by upGrad
This programme is a comprehensive, six-month-long online PG Certification in blockchain technology, developed jointly by IIIT, Bangalore, and upGrad. The syllabus comprises blockchain development in Javascript using Node JS, blockchain development in Ethereum, and blockchain development in Hyperledger, among others. With faculties drawn from IIIT, DCB Bank, IBM, and Bankchain, learners pursuing this course receive active mentoring from industry leaders for practical knowledge.
With more practice of programming, students get to work on the latest blockchain tools and practices being used in top technology firms. The students will receive active placement support from 'upGrad' after the completion of the course. Even learners who wish to change their career after the course get active mentorship. 
PG Diploma in Software Development Specialisation in Blockchain by upGrad
This programme is a comprehensive, 12-months long online postgraduate diploma in Software Development (Blockchain) programme developed by upGrad and IIIT-B. The syllabus comprises Object-Oriented Programming (OOP) with software engineering, data structures and algorithms, blockchain basics and applications, and building blockchain applications, among others. upGrad also provides placement support to the students enrolled in this programme. 
Executive Programme in Blockchain Technology Management by upGrad
This is a five-month-long executive programme designed for working professionals. The course has been jointly designed by upGrad and Institute of Management Technology (IMT), Ghaziabad. The programme aims to develop deep domain knowledge on blockchain apart from giving good decision-making ability for enterprise-level implementation. upGrad also provides placement support to the students enrolled in this programme.
Checkout: Hyperledger vs Ethereum: Difference Between Hyperledger and Ethereum
What Next?
The global technology industry is moving towards emerging technologies such as artificial intelligence (AI), machine learning (ML), big data, and blockchain, among others. While AI, ML, and big data have already seen widespread adoption in recent years, many blockchain applications are in the proof-of-concept stage. This provides new practitioners with the opportunity to grow fast as the adoption of this technology rises in the coming years.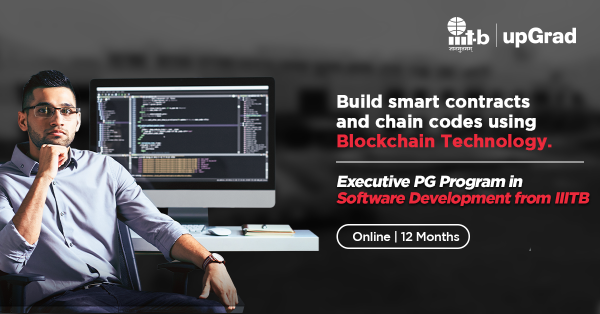 The world has already begun to see the benefits of this technology. This has led to many use cases in supply chains across sectors like retail and consumer goods, the food industry, and shipping, among others. Many banking regulators across the globe including India's Reserve Bank of India have started firming up plans to use blockchain technology in recording banking transactions. 
Rising applications of Hyperledger projects
Within blockchain technology, various applications of Hyperledger projects are witnessing increased adoption. For instance, supply platforms for pharmaceuticals, platforms for trade financing, education and training, smart energy management have already been developed through Hyperledger blockchain technology and implemented on an enterprise level.  
In this perspective, upGrad's blockchain certifications provide an excellent opportunity for students and professionals to be well-versed with this emerging technology. After large-scale adoption of AI, ML, and big data in recent years, blockchain applications emanating from Hyperledger projects are expected to be the next growth driver for enterprises in the coming years. So, professionals with deep domain knowledge in blockchain technology will see rapid demand for their skill sets going ahead.
Now is the perfect time to dive deeper into the world of Blockchain and understand the finer nuances of how it works. To help you with that, upGrad brings you the Advanced Certificate Program in Blockchain Technology. Offered in collaboration with IIIT-Bangalore.
So get yourself enrolled and start your Blockchain journey among global peers, industry-leading mentors, and all-around placement assistance. 
What are the primary services offered by Hyperledger fabric?
The Hyperledger Fabric is an open source platform for distributed ledger solutions. It allows organizations to develop and deploy blockchain applications. The Fabric provides a modular architecture allowing components, such as consensus and membership services. It supports multiple blockchain applications, such as supply chain, trade finance, and identity management. It also prioritizes security. Permission-based access and data confidentiality are some of its features. The data is so secure that even the creator cannot access it. Last but not least, it has decentralized governance, so rather than a central authority, the user makes the decision.
What differentiates Hyperledger from other platforms?
Its most distinguishing feature is plug and play. While usual platforms make you use the whole architecture, Hyperledger allows you to choose the particular part of the architecture and plug it in. This makes the code more organized, saving you the hassle. It also helps your program run faster as it has to access a minor part of the architecture. It is also easy to learn because it contracts in the language you already know instead of learning a new programming language. Lastly, it being an open-source platform, anyone can use it.
What is an alternative to Hyperledger?
Some potential alternatives to Hyperledger include the Ethereum blockchain or a private blockchain network. Ethereum is a public distributed and community-built technology, which is entirely free. It performs a particular action when a specific event is triggered. All its transactions are transparent. It is a permission-free network. It is slower than Hyperledger. It would be best to use Hyperledger when dealing with other businesses and use Ethereum when dealing directly with the public. Lastly, you can use private blockchain networks entirely created and owned by an organization. These networks are most favorable for the creator and should be used for complete confidentiality. The only downside to it is that it has to be made from scratch and is more difficult to use.
Master The Technology of the Future - Blockchain