Billions across the planet enjoy browsing their favorite sites. But, not many know that a standard markup, HTML is used at the back-end. The language is a necessary skill for all software engineers. But, some excel more than others, and they are the HTML developers or engineers.
The following article will give you all the necessary information about HTML and its importance in today's world. Furthermore, it will also talk about the roles and responsibilities of an HTML developer and the average HTML CSS developer salary in India. So without further ado, let's get started!
Check out our free courses to get an edge over the competition.
What is HTML?
HTML is a simple and uncomplicated programming language that is frequently employed in developing websites. HTML is a form of coding used to structure text, pictures, and other internet page elements using tags. The tags in HTML are used to arrange web page content such as paragraphs, lists, headings, images, and links.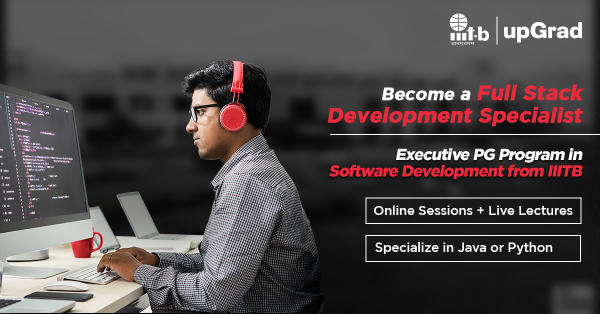 HTML development is essential in web design as it provides the basis for everything else. Additionally, there exists no framework, formatting, or substance on a website without HTML.
Check out upGrad's Full Stack Development Bootcamp (JS/MERN)
Uses Of HTML
Web Page Development-

Every page you come across on the world wide web has a set of HTML tags, which also includes hyperlinks to connect it with other pages.

Create Web Document-

HTML is also required for document creation on the internet. The HTML tags are basically either inserted before and after phrases to detect their format on the page.

Internet Navigation-

If you have heard of hypertext, then you know what this refers to. Hypertext is basically a text that refers to other web pages or texts. So when you click on hypertext, you are automatically navigated to the referenced text or page.

Offline Capabilities-

Last but not least, yet another area where HTML is used enormously is for managing offline situations. Once data has been stored in a browser, the developer must ensure that the applications work, even when the user is disconnected. This is where HTML5 comes into play. It has an application store mechanism that deals with various ways for the browser to manage offline situations.
Why Is HTML Important?
HTML offers a series of benefits to its users, which has increased its importance in today's world manifold. The same has been discussed below.
Accessibility-

HTML helps to identify the areas of potential blockage that prevents user or search engine spiders from accessing a particular website.

Faster Loading-

Yet another major benefit of HTML is that it helps to speed up the loading process. If any particular web page has HTML errors, it takes more time for the search engine to spider it.

Save Time And Money-

Last but not least, HTML also enables you to make necessary changes to your web pages quickly and efficiently. This can save up a lot of time and money when dealing with your client's sites.
Who is an HTML Developer?
An HTML Developer is an engineer who takes on the responsibility of creating the HTML markup for a webpage. HTML developers use a variety of technologies and tools for developing and editing HTML code. These tools include text editors, content management systems (CMS), and integrated development environments (IDEs).
Check out upGrad's Java Bootcamp
Explore our Popular Software Engineering Courses
Read: 10 Interesting HTML Project Ideas & Topics For Beginners
HTML Developer Requirements
Here is a list of some of the basic eligibility criteria that every HTML Developer should fulfil in order to obtain opportunities and an exciting CSS salary in India. However, it is important to note that the requirements mentioned below are some of the most basic ones, followed by a majority of the companies. Different companies might lay down other requirements according to their convenience, which will also affect the CSS salary in India, depending on the region.
A Bachelor's degree in any related field such as Computer Science, MIS, computer engineering, or anything of similar nature.

Must have at least 3 years of experience as an HTML developer.

Detailed knowledge of coding languages, Javascript, HTML, and CSS, among others.

Should know how to design web and meet user application requirements.

Must possess the ability to stick to publication deadlines.

Should have good communication skills
With that said, let's take a look at the average HTML CSS developer salary in India, mentioned below.
HTML Developer Salary in India
Today, from large Multinational Corporations to small businesses to freelancers – everyone wants a perfect web platform. And as we know, if the requirements grow, the demand grows. Such is the case for HTML Developers who are essential to web design and development teams.
The Demand for HTML Developers
HTML is a basic language and it is easy to acquire the skills necessary to manage the markup at the backend. CSS and HTML are essential skills to any front-end programming developer, whether they develop web applications or just web pages.
HTML experts can also work in the development of software to improve the appearance and layout of software applications. Many companies are currently seeking HTML developers. HTML developers generally work on products that can be accessed by mobile browsers which include Chrome, Safari, and so on. Furthermore, comparable programs can be utilized in desktop browsers. HTML provides the liberty and adaptability to utilize the program on multiple platforms.
Some of the different positions you can apply as a HTML developer are as follows:
Junior web developer

Web developer

Senior web developer

Computer programmer

Graphic designer

Web designer

Webmaster

Web architect
HTML abilities are required for other positions such as MVC developer JavaScript developer, and Asp.Net developer. The aforementioned are also important HTML abilities. HTML versions are commonly used by programmers for developing applications. Other jobs that require this expertise include website manager, social manager, website producer, quality assurance engineer, content manager, and much more. Understanding the various features of a program in a software business necessitates HTML knowledge for all developers.
HTML developers and programmers have plenty of opportunities. Web design and development is an option for HTML developers who have an interest in graphic and pragmatic design. Then there is also a career as a web developer. The term holds a broad meaning and includes job positions such as web designers, webmasters, etc. Web developers must be able to concentrate because they must write code for extended periods of time. The other factor is creativity, which ensures that the operational and UI components are appealing to the consumer.
No, it's not a misprint. That is nearly 79000 jobs on Naukri.com for HTML developers!
The Average Salary for HTML Developers in India
The demand is not as high as other software engineering fields. But, the average salary is impressive and brings with it many benefits. According to PayScale India, the average salary for a web developer with HTML skills is around Rs 3,00,000 per annum. It also includes bonuses and profit-sharing.
The estimated HTML developer salary is Rs 21,498 to Rs 23,139 per month.
In-Demand Software Development Skills
Factors Affecting HTML Developer Salary in India
The three main factors affecting the HTML Developer Salary in India are:
Company – This is something everyone knows – the bigger the brand, the higher is the salary you can expect.
Experience – As mentioned above, a perfect HTML markup creates the perfect user experience. Hence, developers with experience in delivering the right markup quickly get higher salaries.
Location – A bigger city which is a hub for IT will offer higher salaries to developers in comparison to smaller Tier-2 or Tier-3 cities.
Know more: Web Designer Salary in India
HTML Developer Salary in India – Based on Company
Product-based companies like Amazon, Microsoft, and Google pay higher salaries. After all, they have millions of monthly visitors and they want each one to enjoy browsing for information or entertainment. However, they require you to have high reasoning skills also. The below image from PayScale India shows that Cognizant Technology is offering the highest salary at Rs5,00,000 per annum which is higher than the average salary.
HTML Developer Salary in India – Based on Experience
An entry-level HTML Developer with less than 1-year experience can expect to earn an average total compensation (includes tips, bonus, and overtime pay) of Rs 215,691. An early career Web Developer with 1-4 years of experience earns an average compensation of nearly Rs 3,00,000. As the experience grows, so does the salary. A Developer with 5-9 years of experience earns an annual average of Rs 640,740. Once the experience touches a decade, developers can hope to earn ₹10,00,000. The more experience you gain, the better you can earn.
upGrad's Exclusive Software and Tech Webinar for you –
SAAS Business – What is So Different?
HTML Developer Salary in India – Based on Location
It is important to know that the location plays a key role in deciding the final salary. An HTML Developer can earn a higher salary in the IT hubs of India like Bangalore, Chennai, Pune and Hyderabad when compared to other cities like Jaipur, Patna, or Kolkata. The image above clearly shows that Hyderabad offers 41% higher salaries in comparison to the national average. On the other hand, the capital city offers a 21% lower salary!
You can earn excellent salaries as an HTML developer. But, the question is – Is HTML enough?
Other Skills HTML Developers Should Have
Modern web development is no longer dependent on HTML To gain success and earn the salary that you want, you need to learn CSS also. Many new frameworks and libraries have emerged making it necessary for front-end web development to keep up the pace.
Static, HTML only pages are no longer required. Dynamic pages that give users the information they are seeking is the requirement of the day. As such knowing other languages such as JavaScript becomes essential. The image below shows the other skills you require to be successful.
You can build any modern website using HTML, CSS, and JavaScript. And no matter how many libraries or frameworks website a user, these three are at the core.
Once you have mastered HTML, Javascript, and CSS, what are the next steps for growth in salary and career? What's Next?
So, you've become a successful front-end web developer? You have mastered HTML, CSS, and JavaScript? So, what is next? Learn how data is handled, retrieved from a server, and creation of new datasets based on the user's request. You will be working on the server-side here. If you find a nag, then you can become a full-stack developer – someone who works on both the front-end and back-end parts.
Pick one of the modern frameworks or libraries to enhance your development skills. Some examples include Angular, React, and Vue. These are used to create interactive and dynamic web applications and you cannot go wrong with any of them. The average Full Stack salary is almost double that of an HTML Developer.
Roles and Responsibilities of an HTML Developer
HTML is something that you can use to build the most basic form of a web page – with limited styling and animations.
Understanding HTML
HTML was created the very same time Sir Tim Berners-Lee created the World Wide Web – it was the very tool that helped him create www. But HTML 1.0 was not released officially until 1993 – two years after www came. It was released to share information that was readable and accessible via web browsers.
Responsibilities of an HTML Developer
As HTML deals with the template of how a web page will look, you will mostly be working on the front-end of the development. The UI/UX of a website is developed at the front end. How the user interacts with a web page lies in the hands of a front-end designer and implementing them lies in the hands of the coder.
Your work will include:
Designing the structure of a website,

Implementing a given design,

Defining the styling using with a selector for an element in the HTML file. These selectors can be tags, classes, or ids. Here, the

body

is a tag,

sample-class

is a class and

sample-id

is an id.

Debugging or developing a full front-end structure.

Collaborating with the back-end developers to decide the channel of data from source to the view and vice versa
You may be developing individual portfolio websites as a freelancer or a full-fledged web application for a multinational. All lies in your skills, knowledge, and experience. There are many libraries out there, two of which are the most popular are Bootstrap and MaterializeCSS. These libraries have inbuilt classes that you can simply add to your HTML tag to implement the style.
Know more: What is the Future Scope of Full Stack Developer in India
An HTML Profile from Naukri
As you can see the job required the individual with high skillsets to start working as an HTML Developer/Senior Web Designer.
The last requirement mentioned here indicates the need to stay abreast of the latest technologies. You need to keep upgrading your skills, and you can do that with online programs and courses.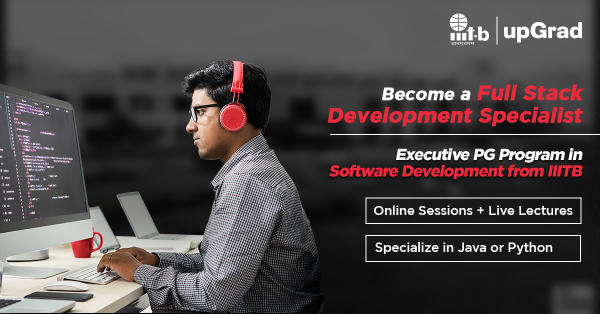 Learn Software Engineering Courses online from the World's top Universities. Earn Executive PG Programs, Advanced Certificate Programs, or Masters Programs to fast-track your career.
Read our Popular Articles related to Software Development
Conclusion
As HTML is the basic building block for any website, every web development job will require HTML knowledge. People come up with ideas – great ideas – but implementing those ideas will lie in your hands and that, I think is a very great power to have!
If you're interested to learn more about full-stack software development, check out upGrad & IIIT-B's Executive PG Program in Full-stack Software Development which is designed for working professionals and offers 500+ hours of rigorous training, 9+ projects, and assignments, IIIT-B Alumni status, practical hands-on capstone projects & job assistance with top firms.