Handwriting recognition is simply the ability of a machine or a computer to take handwriting – from various physical and digital sources – and interpret it as text on the screen. The input could also be in the form of an image with handwritten text. In that case, it first needs to be passed through pattern recognition or real-time recognition software for optical scanning.
Handwriting recognition gives machines the ability to read handwriting as actual text and convert it into digital form. Handwriting recognition is widespread, from consumer cases like reading text from stylus writing or camera applications to academic research on how handwriting recognition works in humans.
Before handwriting recognition, there was text recognition. Optical Character Recognition (OCR) is the most mainstream and well-known text recognition technique. OCR is a form of image recognition that recognises characters of handwriting instead of shapes, faces, or landmarks. That makes it different from handwriting recognition from machine learning or deep learning.
Handwriting Recognition – How is it different from OCR?
OCR works on scanning the document and recognising fonts, whereas handwriting recognition is a smarter, more efficient method with different use cases and other techniques. The main drawback of OCR is a finite number of fonts, but each individual has a different writing style. So, instead of being trained at the character level to recognise fonts to create computer text, handwriting recognition algorithms use a more automated approach using machine learning.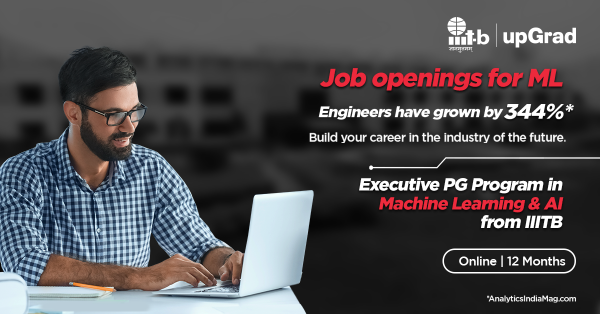 While at its core, handwriting recognition also analyses words, characters, and letters, but it does so in a more algorithmic manner by performing "best matches" from a collection of letters. As a result, handwriting recognition techniques have to work with various words and letters that OCR can easily avoid.
To accomplish this difficult task, handwriting recognition techniques use machine learning techniques like computer vision and deep learning to create abstract models of words and letters. This follows the handwriting procedure of us humans, where we can identify alphabets and words even if they are written in a distorted manner or illegibly. By doing so, these algorithms can recognise handwriting more seamlessly and without many restrictions.
With deep learning, handwriting recognition performance has come a long way in a short amount of time. While older forms of handwriting recognition require a lot of help in the form of dictionaries and other contexts, deep learning-based recognition can transcribe a full page of information without any help and do it pretty reliably.
However, because of the wide variation in the types and styles of handwriting, the performance of handwriting recognition is generally lower, and ever-increasing as compared to OCR techniques that work primarily on recognising fonts.
Best Machine Learning and AI Courses Online
Let's talk about the relationship between handwriting recognition and machine learning.
Importance of Handwriting Recognition with Machine Learning
Manually transcribing the ever-increasing amount of handwritten data is a daunting and almost impossible task. Plus, with so many digital tools at our disposal, it is getting all the more important to provide people with the ability to simply write on their screens as if it were paper, and computers could do the reading and interpreting and storing it themselves. This is just one of the use cases of handwriting recognition with machine learning, and the list only gets longer and richer. Automated handwriting recognition tools and systems can eliminate lots of time that is otherwise wasted in transcribing volumes of text. It can also pave the way for advanced research in handwriting recognition with machine learning.
Handwriting recognition uses machine learning in a broad sense. Handwriting recognition is built upon artificial intelligence, computer vision, character recognition, and pattern recognition in a more specific context. Any algorithm or system that is learnt to recognise handwriting can detect and understand patterns from pictures, devices, etc., and convert them into the machine-readable format without losing any information.
While there are different machine learning algorithms, models, techniques, and strategies of handwriting recognition, in a broad context, any handwriting recognition algorithm will contain the following elements:
Character recognition algorithms:

These algorithms will be required for image pre-processing, extracting features from the text/image/document, and classifying them into the correct category. These algorithms are generally used in the mentioned order. For example, image pre-processing before feature extraction makes the process smoother, while feature extraction supports a better and more accurate classification.
Image pre-processing:

Image pre-processing is one of the crucial tasks in the entire handwriting recognition pipeline for accurately predicting the characters. Pre-processing generally helps remove noise, segment images, perform cleaning operations, scaling, cropping, resizing, and such. Since digital capture and conversion to store the image induces a lot of noise in the image, pre-processing is a necessary step to identify the essential objects in the entire image and the noise that can be avoided and eliminated. The idea is to eliminate as much noise as possible to make further processes easier.
Segmentation:

In the segmentation phase, the algorithms segment characters in sub-images of different individual characters. We will not dive deeper into the technicalities of this since it is beyond the scope of this discussion!
Feature extraction:

By features, we here mean all the measurable properties from the input data used to classify and analyse the data. Feature extraction is essential for identifying relevant features and discriminating the instances independent of one another.

Classification and recognition:

At this stage, the algorithm makes the final decision of the handwriting input that it was provided with. This is done using neural networks or other classifiers.
Popular AI and ML Blogs & Free Courses
In Conclusion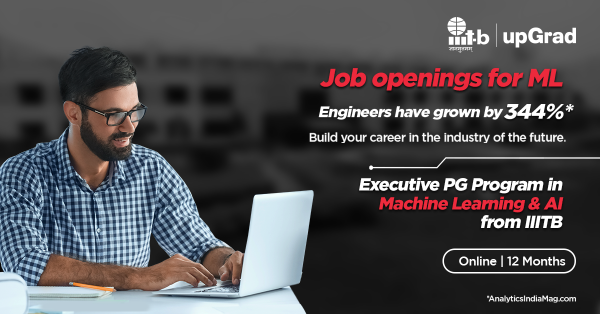 Machine learning is a fascinating field that offers many opportunities for both research and innovation. While it might seem difficult if you are an absolute beginner, it becomes easier once you take the first steps.
If you are interested in computers, maths, machines, or even psychology, or just want to understand how machine learning works – check out our Masters of Science in Machine Learning and AI – offered in collaboration with IIIT Bangalore. With 15+ case studies, three electives to choose from, and one-to-one career mentorship, our program is designed to help everyone – from freshers to experienced professionals – scale high in their Machine Learning journey.
Join Machine Learning Course from the World's top Universities. Earn Masters, Executive PGP, or Advanced Certificate Programs to fast-track your career.