The Covid-19 crisis has severely disturbed humankind. Economy and the job markets are experiencing the most unexpected crisis. However, humans are firm to fight the battle. Job seekers are trying their best to overcome this challenge. Though it is frightening from the overall perspective, it's not that bad yet.
This pandemic has created a desperate situation. The whole world is fighting day in and day out to tackle this deadly disease. All aspects of life and society have been affected.
It has severely impacted the global economy. According to CMIE (Centre for Monitoring Indian Economy), 12.2 crores of Indians have lost their jobs during April 2020 alone. There is a significant drop in employment from 2019 to 2020. Among the youth population, the reduction is estimated to be 13.3 million.
Job seekers and freshers are facing difficulties to find a job during COVID. Even if it seems like no jobs are available, that is not the case. Read on to learn how to search job during COVID.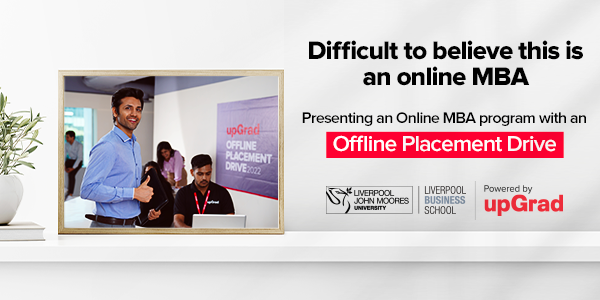 Job prospects in almost all sectors are affected and have become another challenge to resolve. Finding a job during this crisis has not only caused insecurity but has created an extremely competitive job market. Thus, job seekers need to be hopeful and stay positive.
How to find a job during coronavirus pandemic?
More often, people tend to search for jobs for two reasons. One to get placed, and the other to measure their skill or market value. To find a job during COVID, being structured and organized is the need of the hour. One should also prioritize existing skills.
As job seeking has become a significant challenge, before diving into the market, concentrate on the goal. The goal is to find a job during COVID times.
Here are some tips to search for a job during COVID:
Find job during COVID

according to your passion and not out of fear

Knowledge is the key

Upskill yourself with relevant courses that are available on online platforms like

upGrad

Give your best at all the job interviews

Prepare yourself to stand out from the crowd

Practice digital interviews
Once you are confident that you have spent enough time preparing yourself, search job during the COVID crisis with positivity.
Keep in mind; the job market is huge. You may face some barriers here and there. But keep moving. It is not all doom and gloom. Many opportunities are arising in this situation, especially with remote work.
Moreover, some sectors are expecting a spike in projects due to supply chain deviation. The whole world is restructuring its outsourcing vertical. This will lead to job creation. So, continue to search job during COVID.
Job Search strategies in COVID Job Market
1. Research and analyze the job market
Conducting adequate research on jobs and roles available is necessary. Analyze suitable roles. Equip yourself to fulfill the required skills that are in demand. Customize your profile as to how recruiters would wish to receive it.
2. Active participation in job networks
The internet is a powerful tool. Rely on various online platforms like LinkedIn, Naukri.com, Monster, Glassdoor, etc. to search for jobs during COVID. The job market is not that bad as it is portrayed. Humans have found ways of getting things done. Keep updating your profiles regularly on all these portals. Also, people are there to help in a crisis. Letting your contacts be aware of your search for a job during COVID may help you get one.
3. Explore different roles
You need to adapt to the job market. Refresh your skills to adapt to the jobs that are more in demand. These sectors include Health, Digital Marketing, Ecommerce, Pharma, and Technology. Establish yourself to suit the most demanding jobs. You can take a suitable online course on upGrad to upgrade yourself to suit relevant industries.
4. Seek from passion, not with despair
The most common error we all make is to express our desperation or need for a job. This sometimes can leave a negative impact. This can lead to compromise, dissatisfaction, etc. It's better to follow your passions for job satisfaction. Find a job during COVID that you like.
5. Flexible and reliable
Humans are the most adaptable creatures. You should be flexible to twist and tweak our skills. Explore, learn at a quick pace with the help of numerous digital courses that are available.
6. Be open to negotiation
Being rigid may not be a wise thing to do in the current situation. It does not mean you need to compromise. However, in this situation, a company may not be able to provide comprehensive benefits like flexible working hours. These are shortcomings that are going to be fixed shortly. Be open to finding a job during COVID without all the benefits available.
Read more: Embracing Uncertainties During COVID-19 Pandemic
7. Explore the freelance option
Fortunately, the freelance segment has various significant opportunities. Freelancing is one of the safest and feasible options one can rely on during current times. Explore some of the top freelance portals. Discover some legitimate clients and start contributing.
8. Practice interviews
Practice virtual screening or interviews as a majority of companies are relying on this mode of selection. Not only freelance employers but also full-time employers majorly rely on virtual interviews.
9. Develop a new skill
Time is equal to money. With so much available time, polish your skills. Identify your strengths. Analyze their market value, job prospects, and existing competition. Find a legitimate digital educator like upGrad. Take up a course on PG certification in Digital Marketing, PG Diploma in Data Science, get certified, and then sell it to the job market.
10. Keep up with the news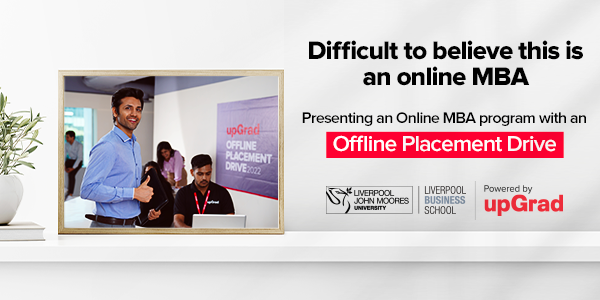 Staying up to date with current affairs, especially during this period, is essential as the majority of us are under lockdown with limited external activities. It's crucial to rely on various sources on general economic happenings. What's more important is to know what is going on in the job market.
Conclusion
Job seeking itself is a challenge faced by many job aspirants at all times. The 'search job during the COVID' process has made it more challenging than ever. However, there is light at the end of the tunnel. It is not an impossible situation. There have been similar crises before, and people have managed. Keep an open mind, stay at the find job during the COVID process, and remain hopeful. You'll make it through!
If you're interested in upgrade yourself to meet career requirements, you can get a course and start your journey today. Checkout upGrad's top courses in Data Science, Machine Learning, Digital Marketing, MBA, & Full Stack Development.