With the global big data market growing at a staggering rate, the demand for advanced analytics tools has also shot up. As per a recent Statista forecast, the global big data market is set to grow to US$ 103 billion by 2027, more than twice the figure anticipated in 2018. Considering the burgeoning volume of cloud computing and mobile data traffic plus the mind-boggling advancement in technologies like IoT and AI, the dominance of big data is not very surprising.
Wondering how data science and data analytics courses are relevant here?
Well, businesses are turning to the power of big data analytics to make sense of the incredible data volume, make strategic decisions, and gain a competitive edge. As more and more companies realize the potential of data and its impact on business growth and advancement, their dependency on data analytics grows.
So, let's explore in detail the significance of data science and analytics and how they are transforming the business landscape. We'll also walk you through one of the best data science courses online.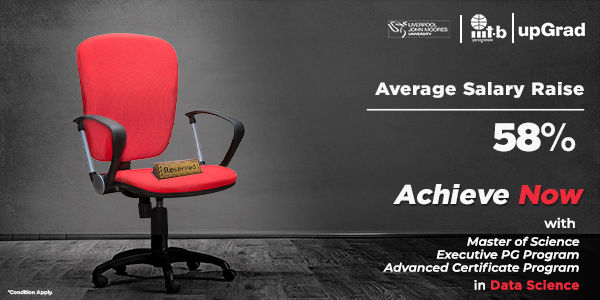 What is Data Science?
Data science involves various algorithms and tools to discover hidden patterns and derive meaningful information from raw data. It is a multidisciplinary field with a blend of statistics, mathematics, computer science, artificial intelligence, machine learning, and business acumen.
Data scientists deal with both structured and unstructured data. They use concepts such as data mining, predictive modeling, and machine learning algorithms to extract patterns and anomalies from complex data sets and convert them into actionable business insights.
Moreover, the scope of data science is not limited to exploratory analysis. Since the algorithms involve predictive analysis, data science goes a step ahead to forecast future events. In a nutshell, data science uses historical data to discover patterns that can be used to make present decisions and that can also be modeled to see how things may unfold in the future.
Learn Data Science Courses online at upGrad
What is Data Analytics?
The concept of data analytics is a tad bit different from data science. Unlike data science, data analytics focuses on discovering the finer points of the extracted insight. Data analytics is a branch of study under the broader field of data science and deals with more specific questions that data science unravels. Therefore, data analytics mainly involves mathematics, statistics, and statistical analysis.
On the one hand, data science discovers new questions pivotal to driving business growth and innovation. On the other hand, data analytics probes the solutions to these questions to aid better business decision-making and stimulate data-driven innovation.
While data science tries to find meaningful correlations in large data sets and shape questions for predicting the future, data analytics views the historical data in context and checks hypotheses. So, data analytics is more concentrated and specific than data science.
Our learners also read: Learn Python Online for Free
Data Scientist vs Data Analyst – Job Roles
Now, here's an overview of how the job roles of a data scientist and data analyst differ:
Job roles of a data scientist
Data cleaning, processing, and verifying its integrity.

Performing exploratory data analysis

Performing data mining and statistical analysis

Writing code for automation and building resourceful machine learning libraries.

Identifying new patterns in data to make future predictions.

Employing machine learning tools and algorithms to deliver actionable business insights.
Job roles of a data analyst
Collecting and interpreting data

Exploratory data analysis

Using statistical tools to discover new patterns within data.

Experimenting with various analytical tools such as descriptive, prescriptive analysis, predictive analytics, and diagnostic analysis.

Performing data querying using SQL

Developing visualizations and KPIs.
Data Scientist vs. Data Analyst – Skills
Whether you're signing up for a free data science course or opting for one of the data analytics courses online, you must be aware of the fundamental skill sets that the industry demands. So, here's a quick run through to give you an idea:
Skills required to become a data scientist
Mathematics

Advanced statistics

Programming languages like R, Java, Python, and Scala.

SQL and NoSQL databases like MongoDB and Cassandra.

Data visualization tools like Tableau, D3.js, and QlikView.

Machine Learning Algorithms like Regression, Clustering, Time Series Analysis.

Data wrangling and data exploration.

Understanding on Advanced Machine Learning – Deep Learning, Neural Networks, NLP
Skills required to become a data analyst
Microsoft Excel

Intermediate statistics

SQL database

Python, R, and SAS programming language.

Data visualization tools like Tableau and Power BI.

Machine learning

Problem-solving and critical thinking.

Presentation
What should you expect from the best courses for data analytics?
The long list of skillsets can make you wonder if it's possible to acquire them all. Now, that's where online data science and data analytics courses come into the picture.
But in the sea of online courses, how do you choose the best?
To help you out, here are some pointers on what an online data science or data analytics course should ideally offer:
Technical Skills
Microsoft Excel, Python, MySQL

Statistical analysis

Market basket analysis

AI and machine learning

Advanced machine learning

Data visualization (Tableau)
Soft Skills/Interpersonal Skills
Critical thinking

Communication skills

Presentation skills

Business understanding
Hands-on experience with industry-relevant projects
Industry networking
Learning Data Science and Data Analytics: Best Courses for Data Analytics Online
If you've been looking for a comprehensive course in data science and business analytics, your search ends here.
upGrad offers a Professional Certificate Program in Data Science and Business Analytics in association with the University of Maryland through a 9-month engaging yet rigorous course. Specifically designed for managers and working professionals, the program focuses on the core data science and business analytics skills while helping candidates establish a professional network. In addition, the program offers hands-on learning via real-life industry projects while allowing students to interact with expert mentors and the Maryland faculty.
Program Highlights:
A professional certificate from the University of Maryland's Robert H. Smith School of Business

400+ hours of learning with 100+ hours of live sessions

20+ case studies and assignments

One capstone project from the domain of your choice

360-degree learning support

Industry and peer networking
You can also check out upGrad's data science and data analytics courses online for free to develop strong fundamentals amidst your busy schedule.
upGrad is South Asia's largest higher EdTech company with a global learner base spread across 85+ countries. With a combination of the latest technology, world-class faculty, and industry partners, upGrad offers immersive online learning experiences to impact learners worldwide.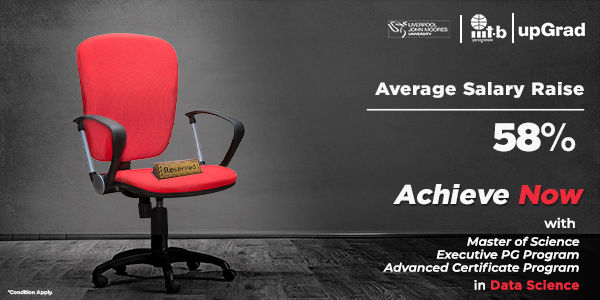 Sign up with upGrad to avail your opportunity to learn from the best in the industry!
Check our US - Data Science Programs
Conclusion
With big data taking over the world, the need for analytical tools that can process and draw insights from raw data has become paramount. Consequently, the demand for data scientists and data analysts has shot up in almost all industries and sectors. The trend will likely continue as AI, and machine learning become intricately associated with our daily lives.
Big data and data science jobs harbor promising prospects. These have become the most sought-after jobs globally as businesses and companies worldwide strive to make the best out of data. To sum it up, there can be no better time to sign up for a data science or data analytics course and acquire the professional, in-demand skills of the fields.