Entering the IT sector is full of complexities with the lack of the right skills and suitable certifications. The CCNA certification is one such way to exhibit your IT skillset. 
CCNA or Cisco Certified Networking Associate is a technical, entry-level networking certification provided by networking-hardware company Cisco. CCNA is created to assess the networking skill set and abilities of the individual applying for a particular networking post. The certification is curated following important topics required to analyse applicants' knowledge of installing, configuring, operating and maintaining the enterprise networks while troubleshooting issues.
CCNA certification is a way to check how up-to-date an applicant's knowledge regarding the working domain is. They can be considered for the applied networking posts such as network engineer, specialist and administrator. 
Check out our free courses related to software development.
Explore Our Software Development Free Courses
Importance of CCNA Certification
CCNA certification is essential for networking aspirants aiming to bag networking roles as the certificate exhibits your in-depth knowledge, from fundamentals to complex issues. In addition, learners and working professionals seeking a boost in their careers can go for this certification. It opens the door to multiple opportunities ranging from a high paying job to a promotion. 
Technological advancements have changed the course and requirements of individuals for the role; hence, intense preparation with up-to-date knowledge is necessary to secure Cisco certification. Versatile job roles are also extended to candidates who own CCNA certifications.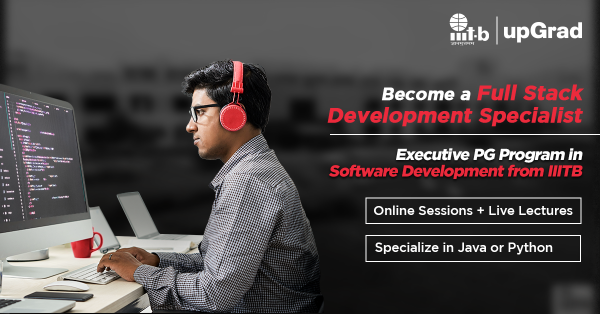 Although certification exams demand basic features of the networking sector, preparation can be complex for beginners attempting it for the first time. However, available sets of resources can significantly help to improve preparation. Here are a few CCNA certification books that can greatly help prepare for the course!
Explore our Popular Software Engineering Courses
CCNA Certification Books
Among the required preparatory resources for CCNA Certification, reviewing some CCNA Certification books can help to prepare well for the course. Here are some of the most widely preferred ones to add to your study material.
1. CCNA Routing and Switching Complete Study Guide: Exam 100-105, Exam 200-105, Exam 200-125 by Todd Lammle
The book is authored by Cisco networking authority Todd Lammle himself. The book provides comprehensive knowledge of CCNA exams and is created for anyone interested in obtaining a CCNA certification. Whether the CCNA exam is taken in two parts or combined, the book is curated with the essentials required to excel in CCNA. Todd Lammle has included diverse topics, including the basics of switching and routing technology, mastering IP data networking technology, network analysis to find issues, troubleshooting, and IPv4 and IPv6 address. In addition, the book also covers several mock test papers, and key term glossaries raiders can use for better understanding.
2. CCNA Routing and Switching 200-125 Official Cert Guide Library by Wendell Odom
The well-rounded best-selling book can be your true partner for the CCNA examination with its well-rounded topic expanse. This book is one of CERT's official topping books for CCNA preparation. After a successful career as a networking engineer, consultant, and educator, the author prepared this reliable study material for students aspiring to appear for technical exams. Beginners and proficient networking entities can refer to this book for their CCNA prep. 
3. Cisco Certified Network Associate Study Guide by Todd Lammle
Another authored guide by the networking leader Todd Lammle is known for its engaging instructions and accessible approach. The Cisco certified network associate study guide won the author a 'Best Study Guide Author' award twice and was a successful future for many networking aspirants. This updated edition is equally useful, filled with in-depth CCNA objective coverage, covering EIGRP and OSPF in detail, network planning and designing, LAN WAN troubleshooting, and various other features to provide an edge to aspirants preparing for CCNA using this book. 
4. CCNA Certification Practice Tests: Exam 200-301 by Jon Buhagiar
Besides reviewing concepts before the examination, it is essential to go through fundamentals while solving them in practice books for a better grasp. This CCNA certification practice test book by Jon Buhagiar is a comprehensive way to master networking fundamentals. The book features 5+ practice tests and over 1200 questions to practise networking concepts covering a plethora of topics, including network fundamentals, automation and programmability, IP services, connectivity and network success. Additional study tools are also presented through the book to give an edge to learners preparing for CCNA certification making it an all-in-one guide. 
5. CCNA Portable Command Guide by Scott D. Empson
With extensive preparation or a quick glance at all learned concepts, Scott D. Empson's CCNA portable command guide is excellent for Cisco certification aspirants. The book is an excellent guide, including practically applied solutions used daily by network professionals. As the name suggests, the book works as a quick reference for anyone trying their hands at networking. On the other hand, beginners might not reap very much as fundamentals are not explained in the book. It is a book for reference, so learners can use it for revision purposes. 
In-Demand Software Development Skills
Enroll in Software Engineering Courses from the World's top Universities. Earn Executive PG Programs, Advanced Certificate Programs, or Masters Programs to fast-track your career.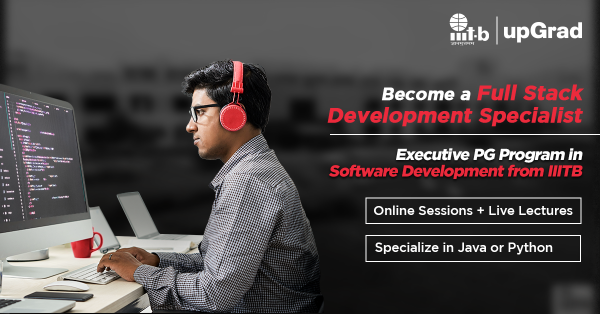 Best Resources for CCNA Certification Exams
CCNA certification examination is pretty challenging. Besides books, candidates must look into references from various training videos available online. In addition, mock tests are great for practising the learned concepts. Thus, preparatory material must have substantial mock test attempts to gauge the success rate and revise the syllabus.
Tips to Prepare for CCNA Certification
Obtain essential study materials: practice tests, books, training videos, etc.

Practical knowledge can help more than theoretical material. Hence, try and practically solve networking problems. Put networking concepts to use for good results.

Daily practice is the key to fluency. Make sure to practice religiously before the examination. Mock tests are irreplaceable and must be attempted extensively for all-around preparation.

A quick revision before certification exams should be scheduled to keep concepts intact before going for the win. Try preparing notes as you read through the study material and keep it for the last week for a quick run-through. 
Strengthen your Resume with Additional Courses
Besides CCNA certification, IT programmes such as upGrad's Advanced Certificate Programme in DevOps are excellent for learners to strengthen their resumes and broaden their career paths. 
Created by expert faculty and industry leaders, the course is well-equipped with in-demand IT skills such as AI strategy building, Machine Learning, Deep Learning, Natural Language Processing, MLOps, etc. upGrad prioritises a valuable learning environment for all, extending additional benefits such as career guidance, peer-to-peer networking, flexible course structure, on-hand assignments, collaborative projects and many such rewarding benefits. 
The course is structured for learners and working professionals to further enhance their expertise with in-demand skills. 
Read our Popular Articles related to Software Development
Conclusion
CCNA certification is technically complex, so learners must strengthen their networking fundamentals as much as possible. Acquire suggested study material and start preparing early to stay up to date. Books, the internet, or shared study materials, covering bases and revision on time can reap significant benefits. These books are Cisco certified and cover all essentials of the certification; hence, aspirants can rely on these and start preparing for CCNA certification.
Is CCNA Certification beneficial?
Acing the fundamentals can reap great results in the long run, and CCNA certification is its proof. CCNA certification exhibits your fluency in the networking domain, laying down a strong foundation for your networking career. CCNA can help individuals acquire better opportunities in their career path with promotions and increased salary with their improved skill set, making certification extremely useful.
Is CCNA entry-level?
Yes. CCNA certification is an entry-level certificate exhibiting an individual's foundational knowledge. Although CCNA certification is not mandatory to get an IT networking job, the certification indeed adds brownie points to your resume, giving individuals an upper hand over other candidates.
Does CCNA Certification expire?
Technological advancements change frequently, and so does the course structure of Cisco certification. So, the CCNA certification course keeps changing with time and expires three years after the issue date. Renewing certification might take individuals to fulfil several recertification criteria, but it is preferable to retake the exam instead of reactivating the expired one.
Plan your Software Development Career Now!