With the global business environment shifting gears to online and cloud data storage and maintenance, the demand for cybersecurity is at its peak. This has amplified the need for cybersecurity experts, who are adept at and savvy with the latest developments in Artificial Intelligence and Data Science. The scope of cybersecurity has widened significantly in terms of skill sets and jobs.
Check out our free courses to get an edge over the competition.
What is Cybersecurity?
Simply put, if you want to protect your online data from cyber-attacks, you need to call cybersecurity experts. The process of cybersecurity is to help you with protecting and recovering networks, devices, and programs from any kind of cyber-attacks.
With increasing exposure to the internet, not just business data, but personal data is also at the risk of being manipulated. The danger of cyber-attacks is true for companies, governments, and individuals. Basically, the danger lurks for anyone who uses the internet. 
Check out upGrad's Advanced Certification in Cyber Security
When you think of strong cybersecurity, it implies that there are multiple layers of protection to your data, sealed with encryption. Before a hacker or anyone else can get to it, the latter calls for significant expertise. The scope of cybersecurity also involves, apart from the technology, your smartness in making the right cyber defense choices.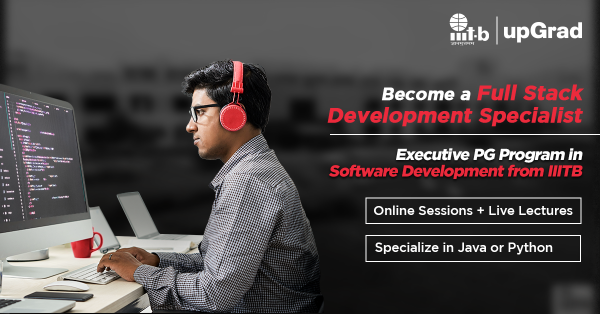 What is a Cyber Attack?
Cyber Attack is an illegal network/system access by a third party. People who undertake a cyber attack are called attackers or hackers.
Organizations that are unconscious of cyber-attacks or don't take enough precautions to defend their systems can suffer huge losses. Moreover, it ruins consumer trust and the organization's reputation. Cybersecurity measures are employed to curb such losses. It guarantees that computers and networks stay protected against illegal digital access.  There is an immense cyber security future scope for professionals skilled in mitigating cyber attacks.
Learn Software development programs online from the World's top Universities. Earn Executive PG Programs, Advanced Certificate Programs, or Masters Programs to fast-track your career.
Checkout: Career in Cyber Security in India
What Types of Cybersecurity Can You Choose From?
To make a sound judgment about which cybersecurity package to choose, it is important to familiarise yourself with the different types that are available at your disposal. Here is a list of the types of cybersecurity to consider:
Critical Infrastructure Security
You will find this type in applications such as electricity grid or water purification systems that contain cyber-physical systems.
Check out upGrad's Java Bootcamp
Network Security
This one is designed to protect internal networks like a two-factor authentication process from intruders. This is done by securing the infrastructure behind the design.
Explore Our Software Development Free Courses
Application Security
During the development stage of an application, it may be exposed to external threats. As found in an antivirus program or a firewall, this cybersecurity type uses both hardware and software to fight the threats.
Also read: Java free online courses!
Information Security
This is used to protect any kind of data, whether online or offline. Also known as InfoSec, this cybersecurity type protects data from unauthorized access, deletion, disclosure, or any other form of malintent.
Cloud Security
Your data stored on the cloud is always at risk of on-premise threats. You can use cloud security, which is a software-based tool, to prevent data corruption.
Data Loss Prevention
This mainly concerns itself with the processes and policies for preventing loss of data. This includes network permissions and data storage policies.
End-user Education
This involves educating the end-users or the general masses to follow best practices while using the cyberworld.
upGrad's Exclusive Software and Tech Webinar for you –
SAAS Business – What is So Different?
What are the Different Types of Cyber Threats?
While there are millions of cyber threats that can put your personal information in danger, they can be narrowed down to three categories:
Attacks on Confidentiality
These attacks are targeted toward stealing your personal identification information like your bank account or credit card details. Once transferred to the dark web, these data will forever be lost.
Attacks on Integrity
The popular name for this is leaks. They are designed to sabotage your personal identity or that of your business. Leaking involves releasing sensitive information that is not meant to be shared and driven to build mistrust in you.
Explore our Popular Software Engineering Courses
Attacks on Availability
You can call this the modern-day kidnapping or extortion. These attacks will block you from accessing your own data until you pay the price or a ransom.
These three categories of cyber threats encompass various types of cyber-attacks. Here are some of the most common ones:
Social Engineering
This involves manipulating individuals psychologically and coercing them into giving away information. Phishing attacks are the most common example of social engineering, where you might receive an email from a legitimate-looking sender, asking for personal information.
Advanced Persistent Threats (APTs)
APTs plague high-value networks like the defense system, or the manufacturing industry, or the finance sector. The intent here is not to corrupt the system per se, but to steal valuable information that is confidential and whose misplacement might amount to war or extreme outcomes.
Malware
Malicious software, in other words, a malware will damage your computer without you having the slightest knowledge of it. The intent is to steal any available information on your computer or crash your system completely. Spyware, true viruses, and worms are the most common types of malware.
Malware stands for malicious software. Typically, it includes a code or software program. Cyber attackers develop it to damage the system and data. Another purpose behind Malware's development is to gain illegal access to an individual's or organization's computer network.
It is conveyed as a link or file through email. It entices users to open the file or click on the link. This type of cyber attack incorporates worms, computer viruses, spyware, and Trojan horses. You can discover great cyber security future scope if you are proficient at preventing Malware and other kinds of cyber threats.
In-Demand Software Development Skills
Ransomware
You can call this a variant of malware that is intended to extort ransom from you in exchange for stolen personal information. And that is where it gets its name from common examples of ransomware include crypto-malware and scareware.
It is a kind of cyber threat that blocks access to the computer system and then demands bitcoin to provide access to the system. The most perilous ransomware attacks are Petya, WannaCry, Locky, Cerber, and CryptoLocker.
Phishing
It is the most common form of cyber threat that intend to obtain confidential and sensitive information like passwords, usernames, network credentials, credit card information, and more. During a phishing attack, an attacker delivers phishing emails to victims to steal their account information and login credentials. Phishing also installs malware on the victim's computer. The increased occurrences of Phishing and other cyber threats have increased the job scope of cyber security in India.
Denial-of-Service Attacks
Also known as DDoS (Distributed Denial-of-Service) attack, it shuts down a system and makes it inaccessible to the users. It occurs whenever a cyber attacker prevents legitimate users from accessing particular devices, computer systems, or other resources.
Typically, it floods a targeted system with requests until the normal traffic can't be processed. So, it leads to denial-of-service to users.
This cyber threat is critical to organizations because it attacks their networks, servers, or target systems. Subsequently, they flood them with traffic to access their bandwidth and resources. After completing a suitable degree course or certification course, you can explore great cyber security future scope.
Man in the Middle
It takes place when the hackers pull out themselves into a two-party transaction. They can filter and steal data after interrupting the traffic. Typically, a MITM cyber threat comes into the picture when a visitor uses an unsafe public Wi-Fi network. The cyber attackers place themselves between the network and the visitor. Subsequently, they use malware to install software and maliciously use data.
SQL Injection Attack
It happens on a database-driven website. The hacker controls a standard SQL query after injecting malicious code within a vulnerable website search box. Therefore, the cyber attacker can view, edit, and delete the databases. You can go through the cyber security scope in India to understand the rising demand for cybersecurity professionals.
Spoofing
In spoofing, a cyber attacker tries to obtain illegal access to a user's information or system by acting as the user. The common types of spoofing are email, IP, and DNS.
Its key objective is to steal users' sensitive information like login credentials, bank account details, credit card details, personal information, etc. It spreads malware too. The increasing occurrences of these types of cyber threats suggest that the future scope of cyber security will present tons of job opportunities.
Cryptojacking
It is related to the term "cryptocurrency". In Cryptojacking, cyber attackers access somebody else's computer to mine cryptocurrency. They infect a website or manipulate the victim to click on a malicious link. You can go through the cyber security scope in India to understand the increasing need for cybersecurity professionals.
 A cyber attack is typically installed in a computer system by when:
You download and open a malicious email attachment

Install a malicious app or software

Users visit a malicious link or website

You click on untrusted web images or links
 Effects of various types of Cyber Threats:
The key effects of different types of cyber threats are as below:
Cyber threats can disturb your business activities

You may lose your sensitive business information

It steals your personal information

It degrades your organization's reputation

Creates loss or damage to the electronic data

You may face a loss of revenue and customers

It can shut down your network system
The following section discusses ways to prevent cyber attacks. Mastering these methods can help you to explore the future scope of cyber security.
How to Prevent Cyber Attacks?
You can pursue a cyber security course to understand all the available ways to prevent cyber attacks. However, let's go through a few protective measures you can undertake.
Make sure to change passwords regularly. Generally, strong alphanumeric passwords are challenging to crack. Don't use the same password twice.

Don't open emails from anonymous senders. You can use a VPN to ascertain encrypted traffic between your device and the VPN server.

Remember to update the applications and operating system regularly. It will discard vulnerabilities.

Use reliable and legal Anti-virus protection software. You can use a firewall and other network security tools.

Regularly back up data. This is because you can wipe out the system's data and restore it through a backup when a cyber-attack occurs.

Implement Two-Factor or Multi-Factor Authentication to secure your account.

Defend your mobile phones from installing malicious apps or software. Keep your devices updated.

Secure your Wi-Fi networks, and don't use public Wi-Fi without a VPN.

Get familiar with the cybersecurity principles, different types of cyberattacks, and ways to mitigate them.
The growing need to mitigate cybersecurity threats suggests the extensive scope of cyber security in India.
What are the Eligibility Criteria to Become a Cybersecurity Professional?
The first thing to understand here is that there is no specific degree handed out to cybersecurity professionals. This means that your degree in any of the IT, software, data science, or machine learning domains is good enough as the first step.
Most cybersecurity domain jobs will look for a minimum graduation degree in any of the related IT fields like computer engineering or data science. The scope of cybersecurity is such that even a diploma in IT will suffice to get started.
What Skills are Required to Become a Cybersecurity Professional?
Every role in the cybersecurity profile has different demands. But there are some basic skills that you must possess or hone to pursue a career in this domain.
Technical Skills
In India, most firms look for cybersecurity professionals who are adept in one or more of these technical skills:
1. Python.
2. Android.
3. IoT.
4. Cryptography.
5. Virtualisation Network Services and Security.
6. Windows Server.
Soft Skills
Although not as important as your domain knowledge, with the widening scope of cybersecurity, businesses are looking for dynamic individuals who can combine their product knowledge with a learning orientation. Some of these basic soft skills can come in handy if you are looking to build a cybersecurity career.
Read: Cyber Security Salary in India
What is the Scope of Cybersecurity as a Career?
The National Association of Software and Services Companies (NASSCOM) has estimated that India alone will need about 1 million cybersecurity professionals by the end of 2020 to tackle cybercrime dangers. This has serious implications for the economy at large.
You can start with an IT degree and diploma and enroll in any of the flagship cybersecurity programs offered by some of India's premier institutes.
If the statistics are not enough, here is a list of the top jobs in the market available for a cybersecurity professional:
Cybersecurity Analyst
This role entails planning, implementing, and designing security measures and controls. You will be responsible for monitoring security access and will also conduct internal and external audits to ensure there are no potential threats to network securities.
Other job responsibilities of a cybersecurity analyst include:
o Vulnerability testing.
o Risk analysis.
o Security assessments.
o Network management.
o Employee capacity building.
o Building awareness on best practices.
A cybersecurity analyst starts earning at INR 6 lakhs per annum, which can go up to a few crores subject to performance and outcome delivery. 
Chief Information Security Officer (CISO)
There is a growing trend in businesses to appoint a Chief Information Security Officer. It is but natural to designate a CISO given the increasing threats to cybersecurity in a rapidly growing global economy.
CISO's main job is to align the cybersecurity plan with the business's vision, operations, and technology. The CISO follows a standard process of identifying, developing, implementing, and maintaining organization processes to ensure the prevention of security breaches of any kind.
The CISO is also responsible for drafting and reviewing a company's security policies and risk mitigation plans. A CISO earns a whopping average salary ranging between INR 2 Cr to 4 Cr.
It is a C-suite level management position. It guides the operations, strategy, and budget to defend the information assets and their management in an organization. These professionals deal with the infrastructure, communication, policies, procedures, and applications. The equivalent job positions are Chief Information Technology Officer [CIO], Corporate Security Executive, Information Systems [IS] Security Manager, and Information Security Director. You benefit from the expansive scope of cyber security when you gradually amass experience as a CISO.
Network Security Engineer
The main job of this cybersecurity professional is to ensure operational smoothness. The main responsibilities of this job profile include:
o System maintenance.
o Identifying vulnerabilities.
o Improving automation.
o Oversee maintenance of firewalls, routers, switches, network monitoring tools, and virtual private networks (VPNs).
A network security engineer earns anything between INR 4 lakhs to 8 lakhs in India. 
Cybersecurity Manager
An organisation's security protocols are managed by this cybersecurity professional. They concern themselves with strategizing processes to improve network and data security. Being a manager, they have an entire team of IT professionals at their disposal, working round the clock to improve data management and security protocols and systems.
A cybersecurity manager is entrusted with an extremely important research role in relation to the latest trends in cyber threats. This knowledge is what drives the drafting of security policies in a company.
This role's average compensation package starts at INR 12 lakhs a year and can rise exponentially depending on performance.
Read our Popular Articles related to Software Development
Security Architect
As the name suggests, this person designs the entire architecture of the network and computer security. You can very well understand the importance of this role from this. The security architect plans and designs the different elements of security.
They are also instrumental in recommending changes and inputs into company security policies and protocols. Their average annual salary starts at INR 17 lakhs per annum.
They are tasked with managing the security needs according to the trends in an organization, protecting the design systems, and managing the employees. They set the protocols and policies for the users. They protect the system with a solution when there is an illegal attempt by a user. The handsome salary paid to security architecture suggests the wide scope of cyber security for these professionals.
Must Read: Top 6 Highest Paying IT Skills
Information Security Analyst
They monitor the networks for security breaches and their analysis. They identify potential vulnerabilities and install, maintain, and defend the sensitive data in the system. They implement the best security practices. The cyber security scope in India is increasing for these professionals because they provide excellent security to data and the system. They stay updated on the latest technology and trends. They take the initiative to develop security systems in an organization.
Penetration Tester
Penetration testers in an organization hack the information security environment to assess and strengthen the security. It is a fake attack implemented to identify the vulnerabilities and therefore protect the information.
They recognize network security issues and ensure policy compliance. They evaluate the system responsiveness, follow the best-recommended security practices, and improve the employees' awareness. The scope of cyber security for these professionals is increasing owing to the challenging tasks they handle.
They partner with the IT department and form a vital part of the risk management team. Government agencies and corporations rely on these professionals to test their system's security and determine their effectiveness against unethical hackers. When a penetration tester concludes that a system is safe and can't be compromised by terrorists or criminals, the remaining security team would assume that their job is completed.
The cyber security scope in India is wide for experienced and skilled penetration testers. They must constantly update their knowledge, skills, and methods for hacking systems. They must study the latest security software packages and study all they can about the latest protocols in the security teams. Consequently, this helps them to determine the vulnerabilities.
IT Security Engineer
They configure the firewalls, detect the systems, test and assess the hardware/software, and employ the latest technologies. They also identify the security solutions and execute the multi-layered defense. They assist businesses by protecting sensitive data against hackers and cyber-criminals.
They are called a company's first line of defense against security threats. The cyber security scope in India for these professionals is immense because they are inevitable for an organization's security. They are also known as information security engineers because they are tasked with establishing and employing security solutions that can protect a company and its networking resources.
Their duties are critical. For example, an IT security engineer can spend an entire day installing intrusion detection systems and fireworks to ensure the security of a company's information. They also develop automation scripts that make it simpler to handle and administer security incidents. They may be tasked with collecting and presenting technical reports to the administration about the condition of the organization's security system. The cyber security scope is immense for IT security engineers considering the exceptional security they provide against cyber threats.
Security Systems Administrator
Security system administrators deal with installing, overseeing, upholding, and troubleshooting the computer, network, and data security systems. They are tasked with daily operations like systems monitoring, user accounts, backups, etc. The related job roles are IT Security Administrator and Network Security Administrator.
They also ensure that software is maintained with the best security practices and that the latest security patches are implemented. Moreover, they identify illegal access, modifications, or other cyber threats.
One must be detail-oriented to work in this job role. They should have detailed knowledge of security procedures. They must be able to effectively teach new employees who own limited cyber security experience. Other expected skills are communication, interpersonal, problem-solving, and analytical skills. The minimum educational requirement for this job role is a bachelor's or associate's degree in cybersecurity, computer science, or a related field. Fulfilling this requirement can let you explore this field's great cyber security scope.
IT Security Consultant
They are primarily tasked with protecting cybersecurity initiatives and fulfilling an organization's objectives from a security viewpoint. Commonly, they are recruited by small companies that might not afford to create an in-house team. Their job might involve traveling to the site of the client's businesses.
IT Security Consultant is an expansive term used for this job. The specific available jobs have the designation like Computer Security Consultant, Information Security Consultant, Network Security Consultant, and Database Security Consultant. You must stay updated with the latest security practices to explore the immense scope of cyber security as an IT security consultant.
Where Can You Learn Cybersecurity?
There are thousands of options available today for you to pick up a course in cybersecurity. But be wise while choosing the right course. Invest time to do due diligence and check for recommendations, accreditations, placement history, and training modules.
You can also check out platforms like upGrad that offer a myriad course in Data Science, Machine Learning, Artificial Intelligence, and IT and Software. upGrad has successfully secured affiliations with Indian universities like IIIT Bangalore and IIT Madras and tied up with premier universities overseas like Liverpool John Moores University.
This increases the weightage of your degree or diploma and opens doors to hands-on mentoring from experts, live classes with Q&A sessions, most advanced and research-based curriculum, and meticulously curated course modules and materials.
Gone are the days when only traditional learning institutions could offer the necessary skills and certifications. With such a wide scope of cybersecurity in front of you and such interactive, state-of-the-art learning modules from platforms like upGrad, your big career in cybersecurity is no longer a distant dream. 
With a significantly soaring demand for cybersecurity professionals coupled with the lucrative salaries they offer, a cybersecurity career is becoming one of the most sought-after career options now. If you want to pursue this profession, upGrad and IIIT-B can help you with a Advanced Certificate Programme in Cyber Security . The course offers specialization in application security, cryptography, data secrecy, and network security.
How does the Cybersecurity career option benefit you?
The following points justify the worthiness of a Cybersecurity career.
Ensures job security:
Currently, cyberattacks and cyber threats are increasing at an alarming rate. So, working as a cybersecurity professional guarantees you job security.
2. Provides competitive salaries:
Many organizations are finding it challenging to deal with cyberattacks. So, they are significantly dependent on cyber experts who can avoid such malicious attacks and implement preventive measures. So, organizations look forward to hiring qualified and certified professionals who can manage the risky cybersecurity field.
Several organizations are ready to pay twice the basic salary to experienced cybersecurity professionals. So, talented and experienced cybersecurity professionals can expect decent salaries and benefit from the excellent cyber security scope in India.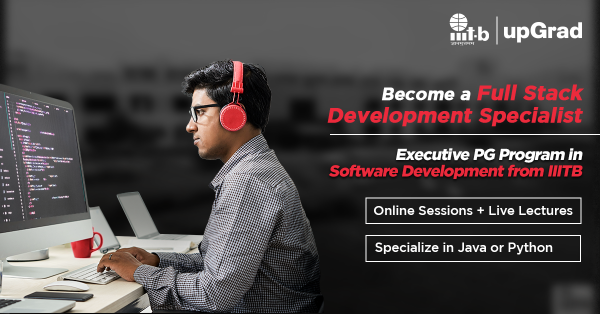 3. Immense growth opportunities:
Cybersecurity excels when the matter comes to assessing the growth factor linked with a job profile. There are limitless growth opportunities for those professionals willing to enter this exciting field. You can hone your skills and elevate your career graph by staying updated with cutting-edge technologies. You can explore the limitless endless growth opportunities in this job profile by gaining both technical and non-technical skills.
Cybersecurity roles are never-ending. This industry will never face a slowdown considering the world getting digitized. This is one of the reasons behind the expansive CSE cyber security scope for its various job roles.
4. Presents various job titles:
You can explore multiple job profiles and opportunities related to cybersecurity after you excel with the right blend of skills. Here is the list of prominent job titles related to cybersecurity. It suggests the versatility of the CSE cyber security scope.
Cybersecurity consultant
Cybersecurity analyst
Cybersecurity administrator
Cybersecurity manager
Network engineer
IT systems engineer
Cybersecurity specialists and more
Why should you choose cybersecurity as a career option?
Over the years, the cybersecurity domain has seen maximum expansion and growth. Due to how evergreen this industry is, and the transformation it has seen, it becomes evident that many people will look forward to establishing a career in the field. Cybersecurity also offers a great chance to professionals, who wish to work with fortune 500 companies like Dell, Accenture, etc. If you prove to be exceptional with your skills, there might even be a chance to work with top-secret agencies like MI6 and NSA. With cyberattacks being so frequent day after day, the potential of hiring professionals is increasing rapidly, and that is reason enough for cybersecurity to be a career option.
What is two-factor authentication?
The requirement of two-factor authentication usually arises when sensitive data is involved. In cases like financial transactions, two-factor authentication is mandatory. With two-factor authentication, one will have to confirm their identity twice before getting into the system. The second verification could be in the form of face, recognition, or voice. Alternatively, one could also opt for a one-time password as a two-factor authentication measure. These one-time passwords are sent on the computer application to authenticate oneself via text or message. This code must be fed to the system to authenticate them to process the transaction successfully. OTPs are the best two-factor authentication as they are generated at the exact moment and the transaction works in real time.
What are the ways to know that a user is hacked?
There is no suitable or perfect way to track cyberthreats. Cyberthreats are normal these days, and there are few indications that can help you understand that you are hacked. When you know your password but aren't able to log in, that's a sign. When you find social media posts floating around but those haven't been posted by you, that too is a sign of being hacked. Another very usual way to know that you are hacked is when emails are triggered from your account, but you're not the one sending them.
Lead the Technological Revolution With upGrad