With technological innovation booming in every industry and sector, programmers have become the most important element of the digital landscape. Python is one of the most in-demand high-level programming languages of several programming languages in the market. According to Statista, 48.24% of developers worldwide use Python in 2021 because of its characteristic versatility, low verbosity, and user-friendliness.
Python is widely used in several technology-based companies as the main backend language. Beyond that, it also has myriad uses in building scripts for deployment or dev ops tasks, web scraping, creating and managing automation, and organization of data.
Python programmers and developers are some of the most in-demand roles in the job market. Companies want to hire more and more Python developers to strengthen and maintain their hold in the rapidly growing digital transformation space. Consecutively, students from a computer engineering or data science background (specializing in Python programming) are quickly absorbed in high-paying jobs in some of the biggest data-first companies in the world. If you are a beginner in python and data science, upGrad's data science programs can definitely help you dive deeper into the world of data and analytics.
Read on to find out all about a career and salaries in Python Development in the US.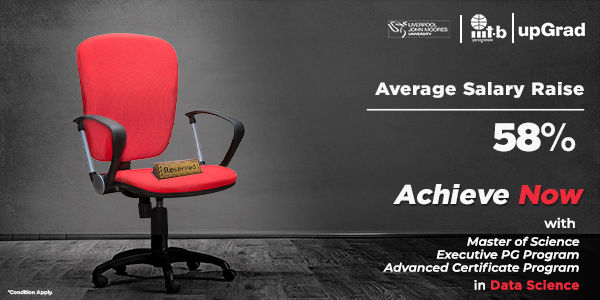 Career Prospects with Python
Python programming is a superior skill for anyone seeking a career in any stream within the larger gambit of technology. As a Python professional, one could seek roles in several sectors such as web development, machine learning, operating systems, mobile or web application development, cloud computing, and even game development.
Python Programmers and Python Developers
Python Programmers and Python Developers are the two most commonly found designations among Python professionals. Although used interchangeably, there is a slight difference in the scope of work for the two.
Programmers, also referred to as engineers or coders, are involved in specific aspects of a project, and their main role is to write codes, test, and fix bugs.
Developers, also referred to as software engineers, are more involved in strategy and analysis and thus have a greater understanding of the full scope of a project. While they code, their responsibilities also extend to other domains like software design, research, core implementation, etc.
How much do Python Developers make in the US?
According to Payscale, the average base salary of a Python developer ranges between $51,000 to $107,000 annually. With the addition of a bonus, the average Python developer salary is estimated to be $79,395 annually.
The employment website Indeed also approximates the average annual pay for a Python developer in the US to be $107,600 with a $5,000 cash bonus. The highest paying cities for Python Developers are Jacksonville, New York, Los Angeles, Washington DC, and San Jose.
Salary.com reports the average entry-level Python programmer salary in the US to be $88,306 per annum.
Learn data science courses online from the World's top Universities. Earn Executive PG Programs, Advanced Certificate Programs, or Masters Programs to fast-track your career.
Factors affecting a Python Developer's Salary
A Python developer's salary depends on several factors. Some of them are listed below:
1. Level of Experience
A Python developer is usually categorized into one of three categories depending on their experience vis-a-vis their work: Junior, Middle, and Senior. Junior developers are usually freshers who are at the entry-level of their career. Mid-level specialists are a few steps above junior developers in that they take on more responsibilities and may even function without supervision. Once an individual has gained sufficient experience, they transition into a senior developer responsible for leading teams, overseeing application development, fostering innovation, and juggling multiple projects.
2. Region
Python developer salary varies from country to country. The US and Western Europe have some of the highest-paying jobs for Python programmers because of the level of competitiveness in the job market in these countries. In contrast, the Python programmer's salary in Asia and Eastern Europe tends to be lower than the world average. Many people attempt to migrate to Python developer roles in the West because of the better pay range. However, the overall economy and culture of specific countries must be considered while discussing this factor.
3. Industry
Some technology-based industries are more in demand than others because of the scope of growth in technological innovation. As such, the pay range differs from industry to industry. For example, fintech and software development are among the highest paying industries, whereas education and consulting may not offer as much. However, even within a statistically low-paying sector, it is possible to get a high-paying job depending upon the innovation and growth potential of the company as well as the candidate's level of experience.
4. Tech Stack
Tech Stack refers to whether a developer works frontend or backend. Front-end development is about building user interfaces on websites and applications, whereas backend development deals more with the skeleton of the site's software. Usually, backend developers are the highest-paid.
5. Certification
As with any other field of work, an individual's educational qualifications play a significant role in the job they land after graduating. Data science or an IT or Computer engineering degree from a reputed institution is more likely to help a candidate land a high-paying job. However, several technical specialization courses are available in the market for a student with an IT background to master Python to a level of expert proficiency. Having a valuable certification in such a course will also contribute to an individual's chances of getting a high-paying job.
How to become a Python Developer?
The first step To be a Python expert is to strengthen an individual's foundation in data science and develop relevant skills in Python programming. Additionally, it is essential to have a sound knowledge of the latest industry trends and innovations. Having an advanced certification in Python development is an asset to any individual's career as it demonstrates to potential employers the edge a candidate holds over others.
For software and IT professionals looking to upskill themselves in Python, upGrad offers multiple comprehensive, advanced certification courses in Python programming and Data Science. upGrad's Executive PG Programme in Data Science helps students develop a strong foundation in Data Science and choose from 6 advanced specializations. Offered by the reputed IIT Bengaluru, this course trains a student in top industry skills such as predictive analysis using Python, machine learning, data visualization, and big data, thus opening up a slew of opportunities in data science, research, and engineering.
You could also opt for the integrated Master of Science in Data Science degree offered by upGrad in conjunction with IIT Bengaluru and Liverpool John Moore's University. This course integrates the previously discussed executive PG program with features such as a Python programming Bootcamp. Upon completion, a student receives a valuable NASSCOM certification that helios in global access to job opportunities.
upGrad's courses are made for professionals of various levels of expertise with the single goal to help candidates upskill and match the industry standards.
Conclusion
As we advance, Python development is projected to become the most sought-after role in any industry as the world's workspace is increasingly embracing the digital revolution.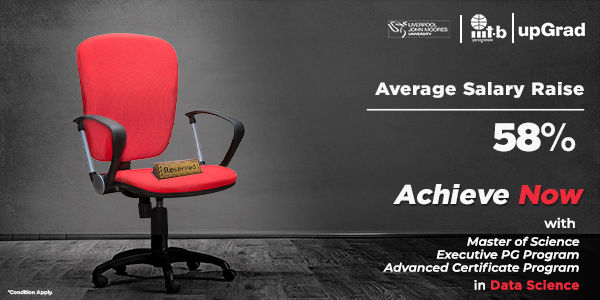 Keeping the career prospect in mind, learning and using Python can be an exciting experience. But, beyond the career opportunities, Python is also an incredibly cool tool that can allow automation even in the simplest of daily activities.
Learning Python is relatively easy compared to several other programming languages, and it is a fantastic addition to your technical skillset.