Introduction
In this age of virtualization, network administrators no longer work only on traditional networking components such as routers, LAN/ WAN components and switches. They have to work on network components on virtualization platforms. The whole IT industry is interested in the concept of containerization, where strong networking skills are essential.
As Docker is one of the most used containerization software, Docker networking skills are important for configuring a container. At present, more than 12,000 companies use Docker containers for shipping their applications. These companies include JPMorgan Chase, ThoughtWorks and Neudesic.
Check out our free courses to get an edge over the competition
In this article, we will learn about the introduction to Docker, the basics of Docker networking.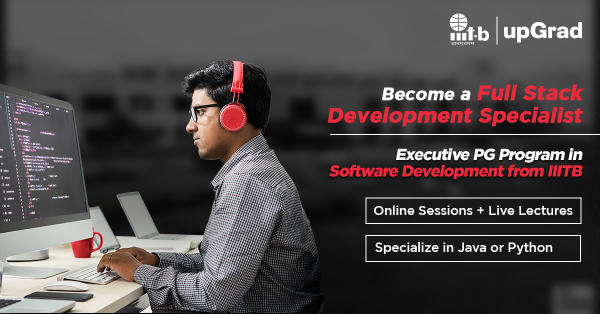 Let us first understand the fundamentals of Docker.
What is Docker?
Docker is a software packaging platform that introduced the concept of containerization. Containerization is the process by which a software application is packed with all its required dependencies such as libraries, modules and OS. This makes the software easily executable in any environment.
Check out upGrad's Advanced Certification in Cloud Computing
These software packages are called Docker containers. These containers are used for deploying the application for a specific environment. It can be an Ubuntu container, CentOS container, Tomcat-Ubuntu or CakePHP container.
Let's say, a Java application is created for being executed in an environment having a Tomcat server installed. After development, the application is sent for testing. The testers have to set up the Tomcat server again for running the application. Then, it will be sent to the production environment, which will again require the same environment to be set up.
But, a Docker container having the environment already in it will solve the problem of starting from scratch. Thus, the developers, testers and production unit members can execute the application without setting up the Tomcat server again and again.
Check out upGrad's Advanced Certification in Blockchain
Read: Docker Project Ideas & Topics
Docker Workflow
The application or the project code is written in a Docker file. This file contains the application requirements and dependencies. This file produces a Docker image that is used later on to execute the code in the file.
An image contains the code, environment variables, config files, run time and libraries needed to run the application. The images are then uploaded to the Docker Hub, which is a GIT repository consisting of Docker images. From these repositories, you can fetch and upload your own Docker images.
Members of the Quality Assurance team or the production team of a company fetch the images for developing their containers. As all these containers may be isolated from each other, Docker networking is the set of rules by which they interact with each other.
Now that you have a basic understanding of Docker, let us take a closer look at Docker networking.
Explore Our Software Development Free Courses
Also read: Docker Salary in India
Docker Networking Basics
When Docker is initially installed, three different Docker networks are configured – none, host and bridge. The none and host are important components of the Docker stack, and cannot be removed. The bridge network can be configured, known as the docker0 network.
Docker can be used for creating many networks. You can add containers to more than one network. A container that is attached to multiple networks can connect with the containers of these networks.
The main network drivers used in Docker are as follows:
Bridge
This is the private default network created on the host by Docker. An IP subnet and gateway is automatically created by this network. Containers belonging to this network are a part of the same subnet. So, containers in this network communicate via IP addressing.
Bridge network drivers are very useful when the application is executed in a standalone container. Docker installations represent docker0 by default. Docker will return the JSON object that will describe the bridge network if you type the following command in the console:
docker network inspect bridge
Host
The Host driver is used for standalone containers. If the host networking mode is used for a container, the isolation between the Docker host and the network stack is removed. The container does not get an allocated IP address.
For example, a container is executed that binds to port 80, and host networking is used. In this case, the container's application will be available on port 80 on the host's IP address. This networking mode is useful when a container handles a large number of ports.
Moreover, the host driver allows you to run several web containers on the same single host.
None
In this type of network, the containers have no access to external networks and are not attached to other containers or networks. None is used when you wish to disable the networking stack on a particular container.
None only has a loopback interface, which means that there are no external network interfaces.
Overlay
This is used for creating an internal private network spanning across all the nodes in the swarm cluster. A docker swarm network is a group of virtual or physical machines that are executing the Docker application. This network driver is important in Docker networking as it allows communication between the standalone container and the swarm service.
Standalone containers on different Docker daemons can also interact with this driver. So, you do not have to perform an OS-level routing for the containers.
Macvlan
This network lets you assign a MAC address to a container. This makes it appear as a physical device. Using this address, the Docker daemon routes the traffic to a particular router. A Docker daemon is a server that runs on the host OS and interacts with it to perform different activities. A Macvlan network simplifies communication between containers.
Macvlan is a good option when handling legacy applications that are expected to be connected to the physical network. If you establish a Macvlan network, it can be in two modes – Bridge mode or 802.1q trunk bridge mode.
In-Demand Software Development Skills
Network plug-ins
You can use a third party network plug-in with Docker. These plug-ins are available at the Docker Hub and can be obtained via third-party vendors.
upGrad's Exclusive Software Development Webinar for you –
SAAS Business – What is So Different?
Docker Networking Commands
The most common docker networking commands are as follows:
List Docker networks
This code will list all the Docker networks on the host –
docker network ls
Creating a Docker network
The following command will help you in creating a network before launching a container:
docker network create –-driver drivername name
Here, drivername is the name given to the network driver and name is the name of the network.
List network commands
This command is used for listing the available network commands:
docker network help
Removing a network
The rm command can be used for removing a network.
docker network rm mynetwork
Connecting to a Docker network
When you create a Docker network, by default it is connected to the bridge network. The following command can be used for connecting to another network when you run the container:
docker container run -it –net=mynetwork nginx
Obtaining container ports
You can get the container's port using the port command: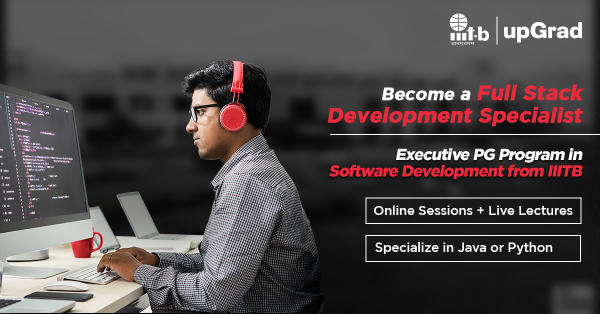 docker port cotainer_name/id
Explore our Popular Software Engineering Courses
Conclusion
Docker is a crucial aspect of software development these days. As more and more companies are moving towards containerization, networking is important for isolating containers. This allows the development of web applications that work together securely. These networks help in better communication between the containers.
Docker has helped many companies improve their deployment time and reduce the costs associated with it. So, if you are a beginner, this article will be useful for wrapping your head around the basics of docker networking.
If you're interested to learn more about full stack development , check out upGrad & IIIT-B's PG Diploma in Full-stack Software Development which is designed for working professionals and offers 500+ hours of rigorous training, 9+ projects and assignments, IIIT-B Alumni status, practical hands-on capstone projects & job assistance with top firms.