Today, enrolling for a Master's in Business Administration (MBA) is one of the most popular career choices. Many view an MBA as a gateway to better job opportunities or as a means to gain promotions and climb up the ladder at the workplace. Employers across the globe value individuals who possess an MBA. Indeed, many of those occupying the higher echelons in the corporate world hold MBA degrees.
Many seek to know as to how MBA can make good managers. What does an MBA do to your prospects? Is there any substance to the claims about the benefits of getting an MBA? Let us try to address these common doubts and understand how an MBA ends up making you better managers and attractive options to employers in today's world.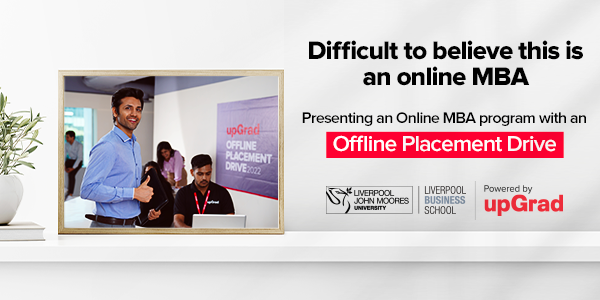 Get best MBA courses from the World's top Universities. Earn Masters, Executive PGP, or Advanced Certificate Programs to fast-track your career.
The Buzz around MBA
MBA is arguably the most popular professional degree across the globe today. It is a postgraduate programme with a curriculum that stresses on imparting students with professional skills related to business and administration. A wide variety of MBA programs are available across the globe. The long list of specializations that are constantly being enlarged includes finance, marketing, human resources, and Healthcare.
A quality MBA degree opens up a wide variety of highly rewarding job opportunities across the public and private sectors. It also imparts individuals with professional acumen to start their businesses. When it comes to managerial posts, MBA holders enjoy preference over others.
Apart from this, another reason for the popularity of the MBA program is that they are open to Bachelor's degree holders across all disciplines. The admission sessions to the top-rated B-school are always highly competitive affairs with lakhs of candidates vying for just a few thousand seats.
Another significant aspect is that you can join a quality MBA programme even when you are years into a career. Working professionals increasingly opt for an MBA as they realize its merits. Getting themselves this coveted degree can help scale new heights in their career.
What Does a Manager Need?
Landing a job in a managerial position brings several perks, including a high prestige and an attractive paycheck. But what does it take to be a good manager? All these perks that managers enjoy come with a huge amount of responsibility and an unavoidable requirement to deliver. Here are some of the essential skills that a manager should possess:
Decision-making: Managers have to make a variety of decisions regarding how things should go about in the workplace. Quite often, they might be called upon to make quick decisions with far-reaching implications. Managers may be expected to process information and learn novel things rapidly, analyze situations instantly, and respond to them without affording even the least bit of delay.
Finance: A manager needs to have a fair idea regarding the financials of their office and assignments. This is basic to all business processes today. Managers have to be all-rounders and have a general understanding of each aspect of the business operations of the
Communication skills: This is all the more important today. Managers should be able to communicate effortlessly with their subordinates as well as with clients and superior officials. Without proper communication, you can never convince anyone of anything. This includes both the ability to express oneself through speech as well as the written text.
Emotional intelligence: A good manager should have sound emotional intelligence, the ability to recognize one's own emotions and those of others, and respond accordingly. This becomes all the more important when you are expected to lead a team and constantly deal with clients.
Read: Which MBA Specialization Should I Choose?
What Gives MBA Programmes an Edge?
So does getting an MBA to get you all these skills that can make you the ideal manager? Well, a good quality MBA program can surely do this for you.
A quality MBA program will have a curriculum that gets you a comprehensive idea about the essentials of finance, marketing, and logistics, among other things – all extremely important from a managerial point of view.
But it doesn't stop with theories or some other form of bookish knowledge. Choose the right institution, and you will be able to get hands-on training in managerial positions through internships and other industry-academia collaborations. You will be able to interact with corporate leaders and gain from their immense reserve of experience and associated knowledge.
A quality MBA program helps you think like a manager. The course work pushes you to imbibe these traits. A more hands-on approach means that you would inevitably get a chance to develop your communication and other social skills through repeated practice.
Pursuing an MBA helps you learn to analyze business prospects with more sharpness and imbibe the skills to understand your market and target them through specific initiatives. It gives you the skills to understand the working of the operations at your office more comprehensively and then make adequate interventions to ensure optimum performance. This is an approach to understand how MBA can make good managers.
This explains to us how MBA can make good managers. An MBA can change your fortunes. But you need to make sure that you choose the right institution. For working professionals, this becomes all the more important.
Also Read: MBA Salary in India
Conclusion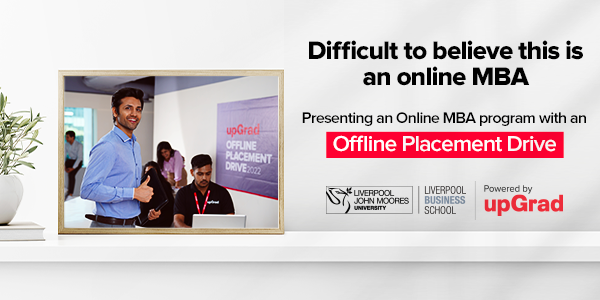 upGrad provides you with the most quality MBA programs that offer a great deal of flexibility for working professionals. With tie-ups with renowned foreign and Indian B-schools, upGrad offers candidates MBA courses with top-notch curricula and hands-on training opportunities while pursuing an MBA.
Students will get the opportunity to interact with high-profile business leaders and develop their skills to a whole new level and get insights about how MBA can make good managers. upGrad allows working professionals and students to dream big and achieve big with its innovative and attractive MBA programs that train students to fit the versatile managerial roles demanded by the market today.
If you are keen on upgrading your career with an Executive MBA course, upGrad is offering MBA from Liverpool Business School. The program has been designed to stand at par with the best on-campus Executive MBA programs across the globe.