Nowadays, everyone is in a rush. People want to see instant results from everything they invest in, and digital marketing is no exception. 
However, it is not very realistic to expect returns from digital marketing right away, because that is honestly not how the field of marketing works. Although the results take time to show, they are worth the wait.
What Is Digital Marketing?
Digital marketing can be basically defined as the act of selling and promoting content and services online by utilising certain online marketing tactics. These tactics include social media marketing, email marketing, and search marketing, among a bunch of other options.
Digital marketing is a giant improvement over traditional forms of marketing, which include resources such as billboards, television and newspaper advertisements, etc. The newer forms of marketing are much more convenient to venture into, and naturally save the brands a ton of time, effort, and resources. Some of the key advantages of this form of marketing are – 
It will make the experience of a buyer more focused by providing them with the right offers at the right time.

It will help you convert new buyers into loyal fans of your brand who would end up buying more often and in more quantity from your website.

It can help create awareness both before and after a sale has been made, and hence ensure that the impact your brand is creating is quite long-lasting.

It will be able to kickstart both social sharing and the spread of information about your brand through word of mouth. Both these methods come with their own sets of advantages, and digital marketing will let you enjoy the best of both worlds.
Different Ways to Strategise Digital Marketing:
There are quite a few different ways through which you can tap into the world of digital or social media marketing. Some of these include –
1. Search Engine Optimisation
SEO or search engine optimisation is one of the most reliable ways of carrying out digital marketing. It can take around four to six months to see positive turnovers from using this strategy.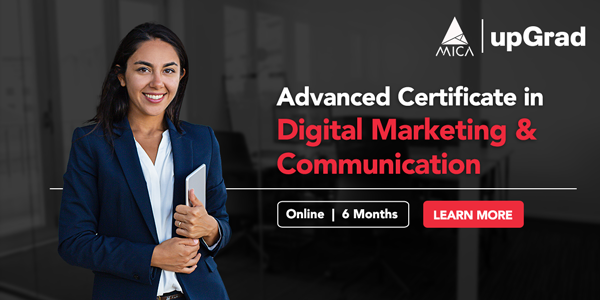 While you are first getting started with SEO, you will have to take care of keyword search and auditing the website. Based on how these turn out and the kind of feedback they generate, you can then proceed to make some other changes to the website you are working with.
The time it takes for your specific SEO strategy to show positive results depends on how long the website has been around in general, the nature of the content that is included on the website, and both the quantity and quality of backlinks that your website is receiving.
After you have finished properly modelling the website, you will need to focus on creating a core or pillar page. These core pages will include most of the information about the sort of services your brand offers and would be instrumental in getting more traffic.
2. Pay-Per-Click
Compared to other types of marketing, pay-per-click ads are more likely to show you instant results. This method results in a steady rise in web traffic, brand awareness, as well as profitability. 
With a good sense of using PPC ads, you might be able to see a positive turnover in your digital engagement in as little as three to four months. The few factors that can influence the kind of reception your PPC marketing is getting include the landing page you are redirecting your customers to once they click on the ads, and the specific keywords that you choose to target through your campaign.
A third factor to keep in mind is the way in which your ad has been worded exactly, and to make sure that you are experimenting and playing around with these wordings from time to time.
3. Social Media Management
The kind of social media presence you would be able to build depends a lot on your social media management. If handled well, it might take between six to nine months for this type of digital marketing to start showing results. This duration is adequate to kickstart several campaigns as well as to attract followers over to your site.
Although focusing on the number of 'likes' you get can serve as good instant gratification, actually focusing on the engagement you are getting beyond 'likes' is the key to digital growth.
Where Do You Start?
A lot of digital marketing is based on recreating the online presence or reputation that a certain brand has. Each brand has a reputation with Google and based on this, the time it would take for a digital marketing specialist to redo the brand's presence is decided. 
Digital marketing strategies might take anywhere between six to twelve months to start showing positive results. However, this period is also dependent on a number of other factors, which is bound to vary from brand to brand, and also would be dependent on the specific digital marketing team.
What Does The Duration Depend On?
The length of time your brand would need to see a positive result from various digital marketing strategies are based on a number of factors. Some of the important ones are –
1. Budget
A lot of companies simply expect results to show even without investing enough money in their digital marketing ventures, which is a big misconception. 
Just because digital marketing happens more subtly than the traditional forms of marketing we are used to seeing does not mean it does not require enough efforts or background work. If enough budget is not allocated to the digital marketing department, then it will take considerably longer for these efforts to show a result.
In other words, the higher the budget, the faster you will be able to notice positive results from the digital marketing carried out by a company.
2. Competitors
The time it takes for a brand to establish its digital presence also depends on the nature of the market and industry it is based on. If their industry is saturated with a number of other brands that do similar work, then it might take the organisation a little longer to create a unique digital presence. 
Other than that, if your competitors are also making changes to their online presence, it is going to affect the kind of traffic your brand is going to attract online, regardless of whether these changes are good or bad. The basic idea here is not to be perfect, but just to be better in what you are advertising when compared to your competitors.
If your brand does not offer great service, then in spite of investing well in your marketing, it might not be very successful. On the other hand, if the services are of good quality, then despite the number of competitors, results will start showing in a few months, based on the extent and intensity of the digital marketing the brand has invested in.
Best Digital Marketing Courses Online
3. Areas of Focus
Digital marketing is a longer commitment, irrespective of the area you have chosen to focus on. This is because investing in just one type of service is simply not enough. Some brands might see a good return after investing in pay per click ads (PPCs), while others might find their niche in SEO, or search engine optimisation. 
The kind of focus areas and the number you are choosing to invest in has a great effect on determining how long it would take your brand to see positive results from its digital market campaign. 
Digital marketing is not a one-time process. It needs periodic reassessment and the implementation of newer strategies from time to time, even if the previous ones seem to be working fine. This is done to keep up with the demands of the market.
Investing in the long-term promotion of your brand will only help it gain more digital footprint in the longer run, and make way for a more stable and better implementation of the brand's various digital marketing strategies. Therefore, it might help to look at successful digital marketing as a journey and not a mere endpoint you have to reach only once.
Although it does take some time to see direct results from digital marketing, it is one of the best and most effective forms of marketing that a brand can invest in.
When it comes to digital marketing, the investment cost is far lower than traditional forms of marketing. Another thing to be kept in mind is that digital forms of marketing can be scaled to any possible budget, so it is more investor-friendly as well.
In-demand Digital Marketing Skills
Conclusion 
Due to all of these reasons, it is the ideal avenue for marketing in the current day and time. All in all, the sooner you want to see results, the sooner you should start venturing into digital marketing.
If you want to learn more about digital marketing and build a career, consider the upGrad and MICA PG Certification in Digital Marketing & Communication course to take on a holistic approach to digital marketing. By the time you finish with us, one thing is for sure – your horizon of knowledge will expand significantly and you'll learn to think and act like a true digital marketer. With so many perks and benefits, why should you go someplace else?
upGrad's Exclusive Digital Marketing Webinar for you –
What's new in Marketing?
Digital Marketing Free courses to Learn
Popular Digital Marketing Blogs
How much time does it take to witness quantifiable results of your digital marketing efforts?
Companies might require you to persist with your marketing efforts for sustained periods before witnessing quantifiable results. How long your marketing efforts take time to reap fruit depends on various factors like your competitors ranking and their online presence, budget - a higher budget allows you to spend on paid efforts and reap results faster, the digital marketing channels you decide to focus on- investing in PPC campaigns allows you to reap results faster as compared to SEO, your SEO efforts yield more sustained and long-lasting results.
How much time does it take to reap results from SEO?
Reaping quantifiable results from SEO might take anywhere from a couple of weeks to 3-6 months. This is because, improving the overall quality of the website involves time-consuming activities like conducting an in-depth audit of the website, making small and big changes based on the results of the audit, post this step companies can focus on the technical optimization and content promotion post which the companies can expect to witness quantifiable results.
What should one consider investing in digital marketing?
Digital marketing has the potential to provide a major push to your marketing efforts. The advantages of digital marketing include helping in attracting customers to your website and converting them into loyal customers, helping in providing customers with the right offers at the right time, enabling customers to promote your offerings online and much more.
Ride the Digital Wave
upgrad's pg certification in digital marketing and communication, in association with mica

LEARN MORE