The demand for data analysis professionals has been soaring significantly for the last few years. Companies in various industries are looking for skilled data analysts to help them use the large amounts of data we generate daily. However, there's a shortage of qualified professionals in this field, and hence, the demand is considerably high.
Data analysis is a specialized field and requires you to be an expert in multiple domains. Due to these reasons, companies pay exponentially high salaries to data analysts in the US. The following column will explore the average data analyst salary in the US and much more.
What is the average salary of a Data Analyst?
The average data analyst salary in the US is $69,869 per year. The median cash bonus for this role is $2,000 based on 3,800 reported salaries. Some of the most common benefits that accompany this role are commuter assistance, a health savings account, and a flexible spending account.
Your skills and industry experience play a vital role in determining your wage as a data analyst in the US. The average data analyst salary entry-level (less than one year of experience) is $66,221 per year. As you gain more experience, your pay increases accordingly. Mid-career data analysts (three to five years of experience) earn an average salary of $73,997 per year.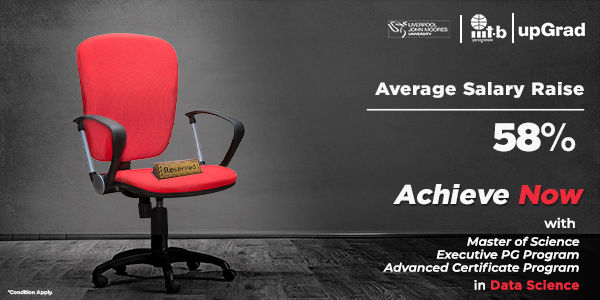 Similarly, industry veterans (more than ten years of experience) in this field earn an average salary of $82,708 per year. Keep in mind that with sufficient experience, you can get promoted to more senior roles such as senior data analyst or data scientist. With a promotion, your responsibilities will increase significantly, and your income will also rise to match the same.
Companies that pay the highest wages to data analysts in the US include PG&E (Pacific Gas and Electric Company), Target, Move, Inc., and Facebook. For example, data analysts earn an average salary of $130,180 at Facebook. On a similar note, Target offers an average salary of $132,579 to data analysts.
Cities that offer the best salaries to data analysts are Washington DC, Atlanta, Dallas, and New York. Washington offers an average salary of $81,956 per year to data analysts, while Dallas offers an average pay of $71,362 per year. Pay varies from city to city because different states have different taxes, and the living cost of every city is unique. Other factors also contribute to such variation in the average pay per city.
As you can see, many factors determine how much you can earn as a data analyst.
What does a Data Analyst do?
A data analyst is responsible for collecting, organizing, and using data to find valuable insights. Data analysis is an interdisciplinary field that combines machine learning, statistics, and mathematics to reach actionable conclusions from large quantities of data. Data analysts digest the data and create reports that explain their findings. They are responsible for gathering quality data from various sources using different data collection techniques such as taking surveys, accessing datasets, etc.
They have to design and maintain databases and data systems their organization uses. This also means that they have to fix the technical issues arising in these systems. They must be experts in data mining, cleaning the data, data wrangling, and analysis.
Data analysts work with organization's programmers, managers, and engineers to find opportunities for growth and improvements.
Some of the essential skills for this role are:
Tableau

SQL

Power BI

R

Data management

Microsoft Access

SAS

Data mining

Data visualization
Along with these technical skills, you must also have several soft skills, including communication, teamwork, problem-solving, and critical thinking. Having these skills will help you operate more effectively as a data analyst and boost your career growth.
What is the average Senior Data Analyst salary?
By gaining sufficient experience and developing the necessary skills, you can also become a senior data analyst. The average senior data analyst salary in the US is $92,284 per year. The median cash bonus for this role is $3,650 per year.
The offered benefits with this role are similar to data analyst as you get a health savings account, a cash balance pension plan, and commuter assistance, along with other advantages.
We can easily say that it's among the highest-paid tech roles in the industry as the pay for a senior data analyst can go up to $200,000 per year depending on your city, employer, and experience. Companies that pay the highest salaries to senior data analysts include Uber, Golden 1 Credit Union, and Autodesk. The average income of a senior data analyst at Uber is $166,917 per year, while at Golden 1 Credit Union, this number stands at $200,000 per year.
Similarly, Autodesk offers an average salary of $149,141 per annum to senior data analysts.
The city you work in also plays a major role in determining your senior data analyst salary. Cities that offer the best salaries to these professionals are San Francisco, San Diego, and New York.
The average senior data analyst salary in San Francisco, CA is $133,136 per annum, and in San Diego, CA this number is $108,127 per annum. New York offers an average salary of $98,988 per annum to senior data analysts.
Get data science certification online from the World's top Universities. Earn Executive PG Programs, Advanced Certificate Programs, or Masters Programs to fast-track your career.
What does a Senior Data Analyst do?
Senior data analysts are responsible for overseeing the data collection and analysis efforts in their organization. They manage a team of data analytics professionals and are responsible for their efficiency and efficacy. Senior data analysts specialize in data mining, collection, and analytics. They use their deep-founded knowledge and experience to help their team get better insights from colossal datasets.
They interact with other executives to identify the company's requirements and direct their team accordingly. Most senior data analysts have several years of industry experience under their belt before joining this role. They are responsible for training new recruits and mentoring them. Senior data analysts might also act as liaisons between their team and other departments of their organization.
Some of the most important skills for this role include:
Database management

Data warehousing

Tableau

SQL

Hadoop

SAS

Data visualization

Big data

Data modelling

Statistical analysis
Along with these skills, they must have strong leadership and interpersonal skills. They should be able to understand their team's requirements and solve any problems arising in their projects.
How to earn the top Data Analyst Salary?
Numbers show that data analysts earn among the best salaries in the tech sector. Thus, if you're interested in pursuing a career in this field and become a top-earner, you'd need to learn the required skills.
We recommend taking a data analysis course as it would provide you with a structured curriculum and much-needed guidance to help you study efficiently. The structured curriculum will help you plan your studies properly and learn the subjects in a step-by-step and timely manner. If you are eager to upskill, check out our data science courses from top universities.
Liverpool John Moores University offers the Master of Science in Data Science in partnership with upGrad and the International Institute of Information Technology Bangalore. This program is perfect for those who want to become a data analyst and earn a lucrative salary in this field. It's a globally recognized certification and allows you to stand out from your peers as a data science expert.
What the course offers
LJMU and IIIT-B's Master of Science in Data Science program is an 18-month online degree course. They offer this program with upGrad which has a learner base of more than 40,000 students in more than 85 countries across the globe.
The course allows you to learn from seasoned industry experts from multiple reputed organizations, including Walmart and Gramener.
You will get unlimited 1:1 career counselling sessions during the course to help you resolve any career-related doubts. On top of that, the program also offers mock interviews with hiring managers to prepare you for the industry.
You can choose from six unique specializations depending on your background and interests. The specializations are:
Data engineering

Business analytics

Business intelligence / Data analytics

Natural learning processing

Deep learning

Data science generalist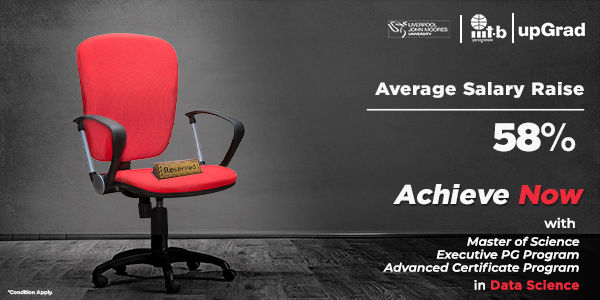 The program has more than 60+ case studies and projects that allow you to check your progress and identify your strengths and weaknesses. You'll receive more than 500+ hours of study materials in the MSc program and get access to our Career Essential Soft Skills program.
Conclusion
Being a data analyst can be highly lucrative in the current market. Moreover, you can expect the average salary for this role to increase further as companies become more reliant on big data to improve their decision-making processes and plans. Now is the perfect time to start a career as a data analyst.