Cloud storage services have emerged as a necessity rather than a luxury. In an era where data is equivalent to currency, having a secure and easily accessible storage solution is indispensable. This blog aims to guide you through the best cloud storage options available in 2023.
What Is Cloud Storage?
Cloud storage services provide a cutting-edge alternative to traditional data storage solutions like hard drives or CDs. Unlike these older methods that require physical media, cloud storage employs off-site, online repositories maintained by third-party experts. This enables users to access their data virtually anywhere with an internet connection.
The appeal of cloud storage stems from its unparalleled versatility and expandability. It effectively removes the constraints of physical storage space, rendering the concept of 'running out of space' almost obsolete. Moreover, cloud storage often provides enhanced data security features, minimising the risks associated with hardware malfunctions or other forms of physical damage.
The scope of cloud storage services is broad, catering to various needs. It offers individuals an easy way to store everyday photos and documents. It's an intricate system for enterprises that stores complex databases, with added functionalities like real-time collaboration, file version history, and advanced search features.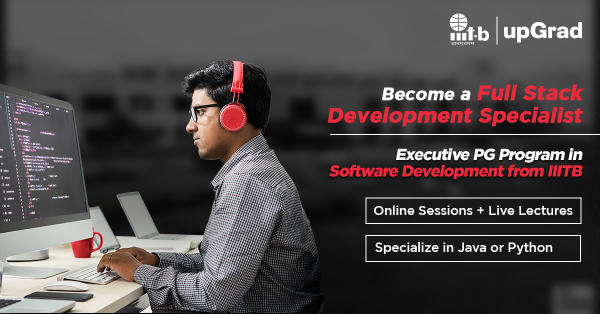 Furthermore, businesses can benefit from additional cloud computing services, which can dynamically scale based on operational demands. This eliminates the manual workload for many tasks, offering automated solutions that improve overall efficiency.
Cloud storage services have become an indispensable asset in today's digital ecosystem, fulfilling a broad range of storage requirements for personal and business use.
The Three Key Variants of Cloud Storage
Cloud storage isn't a monolithic entity but a nuanced service designed to cater to diverse requirements. Cloud storage is segmented into three core categories, each offering unique benefits and constraints.
Personal Cloud Storage

: Also known as mobile cloud storage, it's like having a network-attached secure drive at your home, which you can access from anywhere. While it offers medium-level accessibility and security, it is low-cost and suitable for individual or family use.

Public Cloud Storage

: This form of storage is offered by third-party providers and is generally accessible via web-based interfaces. It offers high accessibility and varying levels of security depending on the provider. The cost can range from free with limited storage to subscription-based plans for more storage.

Private Cloud Storage

: Designed with enterprises in mind, this type of

cloud storage

is secured behind a firewall and tailored for corporate needs. While it may offer medium-level accessibility due to its private nature, it has high security and is generally more costly.
Choosing the correct type of cloud storage is crucial and depends on various factors, including cost, security level, and accessibility. Whether your needs are personal or professional, understanding these types can help you make an informed decision.
Comprehensive Guide to the Best Cloud Storage Options in 2023
Choosing a cloud storage service is no small task, given the many available options. Below are some of the best cloud storage services in 2023, each with unique offerings and advantages.
Sync.com is one of the best cloud storage services for ensuring your data's security. Their end-to-end encryption ensures that only you have access to your data. Furthermore, they offer 1TB free cloud storage for business plans and a robust free online storage option for individual users. This Canadian-based service allows you to keep multiple versions of your files, enhancing file storage and management. Overall, its features make it one of the top cloud storage providers in cloud computing.
With Amazon cloud storage, you get seamless integration with Amazon's other services. It offers various cloud storage pricing options catering to different users. Known for its robust file storage capabilities, it also integrates well with Amazon Prime, giving users unlimited free cloud storage for photos. It's the best cloud storage option for photos, documents, and other file types.
pCloud is unique because it offers a lifetime storage plan, making it a cost-effective choice for the cheapest cloud storage seekers. It provides strong encryption as well. The free cloud storage service with up to 10GB initially is an enticing feature. pCloud is robust, secure, and fast, making it a top contender for the best cloud storage for personal use.
Check out our free technology courses to get an edge over the competition.
Icedrive stands out for its innovative "cold storage" features and modern interface. This UK-based cloud storage service provides Twofish encryption, one of the most secure encryption methods. Their free cloud storage tier is quite generous compared to others. For those concerned with cloud storage pricing, Icedrive offers competitive plans that suit personal and business needs.
MEGA offers a generous free cloud storage tier of 50GB. Known for its end-to-end encryption, it has robust security features, making it one of the best cloud storage services in terms of security. It even offers chat and video conferencing functionalities. Whether looking at cloud storage for personal use or business, MEGA has solutions for you.
IDrive is an excellent choice for those who need to back up multiple devices since it supports various platforms. They offer 1TB free cloud storage for the first year for new accounts. IDrive uses 256-bit AES encryption, making it one of the most secure cloud storage services.
OneDrive offers excellent Microsoft integration, providing a seamless file storage experience for those who use Microsoft Office tools. With OneDrive storage plans that range from free to enterprise-level, it caters to various storage needs. OneDrive is highly accessible and offers a Personal Vault feature for extra security.
Google Drive is renowned for its collaborative features. It offers real-time editing, making it one of the best free cloud storage solutions for teams. It provides various Google cloud storage pricing options and integrates well with the Android and Google ecosystem, making it a versatile cloud storage solution.
Based in the European Union, Koofr adheres to stringent data protection laws, making it a safe cloud storage option. With the ability to connect multiple cloud storage services, Koofr provides a unified view of all your stored data. They offer very reasonable cloud storage pricing plans and a free tier.
Dropbox is one of the pioneers in cloud storage services, known for its simplicity and ease of use. With Dropbox, file storage is as easy as dragging and dropping. They offer various Dropbox free storage limits and pricing plans, catering to individual and business needs.
Box focuses primarily on businesses, offering workflow automation, collaboration tools, and a secure cloud storage platform. It's not the cheapest cloud storage service, but its suite of tools and integrations make it worth the price for enterprise users.
Next Cloud is an open-source platform that offers on-premises cloud storage, making it unique among the cloud storage providers in cloud computing list. For those who need high levels of customisation, Next Cloud is the go-to solution.
Apple iCloud offers a streamlined cloud storage experience particularly tailored for users of Apple products. Not only does it serve as a repository for files, photos, and documents, but iCloud also synchronises a wide range of personal data, such as messages and contacts, across your Apple devices. Its "iCloud Drive" functionality allows for universal file access and storage. The service provides free 5GB of storage; additional storage can be purchased through various plans. While iCloud is most effective within the Apple ecosystem, it does offer limited compatibility with Windows and Android platforms.
Popular Courses & Articles on Software Engineering
How Does Cloud Storage Function?
The essence of cloud storage lies in its decentralised architecture, where data is not confined to a single physical machine but is dispersed across a network of virtual servers. These servers are typically housed in data centres and overseen by third-party organisations. The operational flow of cloud storage can be compartmentalised into several key stages:
User Data Upload

: The data storage journey commences from your personal device. You initiate the upload via a web interface or through specialised cloud software. This is the first stage where encryption might be applied to secure the data.

Transit to Data Centre

: After the data is uploaded, it travels via the internet to reach the data centres. This journey is safeguarded by robust encryption protocols like SSL/TLS to ward off any potential interception or tampering.

Multi-server Storage

: The data isn't stored on just one server once at the data centre. It's distributed across multiple servers. This architecture ensures that your data remains intact and accessible even if one server experiences failure.
This mechanism uses intricate algorithms that efficiently manage storage, compute resources, and retrieve data. Data replication across several servers offers fault tolerance and assures high availability. This distributed approach to storing data facilitates quick and easy access and adds multiple layers of security at each step, thus bolstering data integrity and safety.
Check Out upGrad's Software Development Courses to upskill yourself.
Explore Our Software Development Free Courses
Advantages of Using Cloud Storage Services in 2023
There are several compelling reasons cloud storage has become immensely popular compared to traditional methods of storing data, such as hard drives and local servers.
Accessibility

: One of the most significant advantages of using

cloud storage

is the accessibility it offers. You can access your files from anywhere with an internet connection. Gone are the days of carrying a USB drive or sending documents via email.

Security

:

Cloud storage

often has advanced security protocols like end-to-end encryption, multi-factor authentication, and secure key management. This offers greater peace of mind, particularly when storing sensitive or crucial data.

Collaboration

:

Cloud storage

platforms often come with features that enable real-time collaboration. Multiple users can work on a single document or project without sending back and forth updated versions, making the whole process more efficient.
Tips for Making the Right Cloud Storage Choice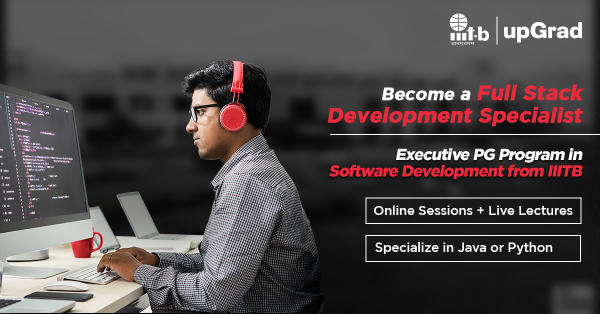 Choosing the right cloud storage service depends on various factors, each of which may weigh differently depending on your specific needs. Here are some things to consider:
Amount of Storage Needed

: Storage needs can range from a few gigabytes (GB) for personal use to multiple terabytes (TB) for enterprise-level operations. Make sure to pick a service that offers enough space for your files.

Level of Security

: Your choice may differ based on what you plan to store. If you are saving sensitive documents or data requiring high security, look for services offering robust encryption and compliance certifications.

Budget

:

Cloud storage services

come with various pricing models, from free tiers with limited storage capacity to premium plans for enterprise-level needs. Be clear about how much you are willing to spend and whether the features offered justify the cost.
Considering these factors, you'll be better equipped to choose a cloud storage service that's right for you.
In-Demand Software Development Skills
Conclusion
Navigating the labyrinth of cloud storage services can be intimidating, but making an informed decision is crucial. Whether you're an individual seeking to preserve precious memories or a large organisation looking for scalable storage solutions, the options are more versatile and secure than ever before.