After taking the finance and business sector by storm, Blockchain applications in healthcare are now all set to radicalize the healthcare industry. Ever since its inception, there's been a massive buzz around the concept of blockchain and after witnessing excellent results that blockchain technology has brought about for the Finance sector, healthcare giants cannot help but think of ways to incorporate blockchain applications in the healthcare sector. In fact, blockchain has already started penetrating the industry, and there are numerous Blockchain applications in healthcare to account for this statement.
Learn Software Engineer Courses from the World's top Universities. Earn Executive PG Programs, Advanced Certificate Programs or Masters Programs to fast-track your career.
Check out our free courses to get an edge over the competition. 
According to Statista,  Blockchain applications in healthcare would have been adopted by nearly 55% of companies by 2025. Then again, a BIS research report suggests that by the end of 2025, the net worth of blockchain in healthcare will reach $5.61 billion from $176.8 million (2018). Read more about how blockchain is transforming Indian industries.
Why Blockchain for Healthcare?
The healthcare sector generates vast amounts of critical data that often remains scattered and unorganized across various systems. The lack of proper and adequate infrastructure further aggravates this issue as a result of which healthcare providers (HCPs) are unable to access vital information at times of need. The absence of a centrally monitored and administered system makes healthcare data susceptible to breach and corruption. If data is stored within a particular physical machine, then anyone who has access to it can tweak the data and misuse it or even corrupt it.

Blockchain Applications in Supply Chain
Check out upGrad's Advanced Certification in DevOps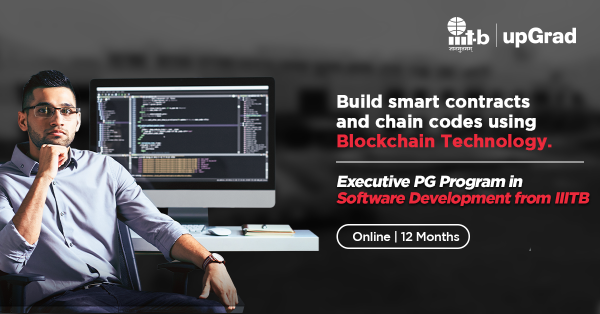 Blockchain applications, however, do not need a centrally administered system since the data will be stored within blocks of a distributed ledger, safeguarded through intricate cryptography. In a blockchain-based system, it's not possible to manipulate and corrupt the data since the tweaked hashes will not match what's fed into the system.
In the healthcare scenario, blockchain applications are not only helping preserve and safeguard data integrity but are also helping pharma companies in regulating the drug supply chain, recruiting patients for clinical trials, facilitating interoperability with IoT devices, and much more.
Blockchain applications in healthcare  are not only helping preserve and safeguard data integrity but are also helping pharma companies in regulating the drug supply chain, recruiting patients for clinical trials, facilitating interoperability with IoT devices, and much more. Blockchain is decentralized, distributed, and immutable, and hence, it holds an immense potential to transform the healthcare sector by minimizing operational costs, eliminating corruption of data, optimizing healthcare processes, and promoting transparency.
Explore our Popular Software Engineering Courses
Clear benefits that Blockchain provides
As we've already discussed, Blockchain applications have truly overhauled industries across various domains. Blockchain technology in healthcare has brought forth benefits that were almost unimaginable just a few years back. If we talk about what is blockchain, we'll realize that it's indeed one of the most revolutionary technologies that have been presented to us in a long time. The Blockchain technology is immutable, decentralized, and therefore supremely secure.
Whichever industry has opted the Blockchain route has realized that the applications of blockchain are what were needed to enhance their operations. The blockchain application examples find a place in everything from banking, retail, supply chain, and especially in healthcare.
Check out upGrad's Full Stack Development Bootcamp (JS/MERN)
Healthcare has always been one of those industries that relied more on paperwork and manual labor. That, without a doubt, exposed them to a lot of security concerns. With applications of Blockchain finding their way in, there is no doubt about one clear benefit that Blockchain technology provides. Even the future of it looks in safe hands now that Blockchain applications have proved their mettle in the healthcare industry.
Explore Our Software Development Free Courses
Blockchain Projects in Healthcare
As more and more HCPs are realizing the potential of  Blockchain applications in healthcare , they are adopting the innovative tech within their core infrastructure with an aim to deliver quality healthcare services.
Here are some of the most successful and influential  Blockchain applications in healthcare :
1. Doc.AI
Founded by Walter and Sam De Brouwer in 2016, Doc.AI is a Palo Alto-based start-up that leverages both natural language processing  (NLP) and computer vision in combination with blockchain technology to secure medical data and extract meaningful insights from it.
Doc.AI allows you to launch a 'data trial' which essentially means that one can access a bundle of medical data stored in its system. Once the relevant data is retrieved, data scientists analyze your data and make possible predictions by connecting the dots. You can then take this data to a trained medical professional.
In-Demand Software Development Skills
2. FarmaTrust
Although a developing platform, FarmaTrust is a blockchain-based platform that focuses on improving the integrity of the drug supply chain. FarmaTrust allows you to track and monitor the activities of pharma companies through a digital supply chain that helps monitor the pharmaceutical drugs that penetrate the industry.
The primary aim of FarmaTrust is to combat and eliminate the propagation of counterfeit drugs in the industry. The platform seeks to achieve this end by connecting pharma companies, drug manufacturers and suppliers, wholesalers, pharmacies, logistics, pharmacies, and HCPs over a single-integrated network to promote transparency within the industry. This will also help in reducing the supply chain costs significantly. In the future, FarmaTrust hopes to develop advanced AI algorithms that can automatically leverage unsupervised machine learning techniques to detect fake drugs.
3. Chronicled
Chronicled combines blockchain technology with IoT to enhance and improve traceability and accountability within the drug supply chain. When it comes to sensitive healthcare products (certain vaccines, for instance, are time and temperature sensitive), speedy and timely delivery is highly crucial. Chronicled makes this possible by using a combination of blockchain tech, AI, and IoT to drive end-to-end smart supply chain solutions.
Partnering with The LinkLab, Chronicled had also launched the MediLedger Project in 2017  to improve the tracking and tracing features for prescription drugs in compliance with the Drug Supply Chain Security Act (DSCSA). Similar to FarmaTrust, the MediLedger Project also seeks to reduce the proliferation of fake drugs within the supply chain.
4. Patientory
Patientory is an Atlanta-based startup that uses blockchain tech to facilitate end-to-end encryption of medical data while maintaining the HIPAA compliance requirements. It allows doctors, patients, and HCPs to store, retrieve, and transfer medical information with utmost safety.
Through the Patientory app, you can create your patient profile and track and monitor your health history including checkups, medical bills, medical insurance, medications, test results, and much more. That's not all – Patientory app also allows users to connect with the Patientory community to discuss their personal health concerns with others in the community and gain valuable tips from the experience of others.
5. SimplyVital Health
SimplyVital Health was launched in 2017 by Katherine Kuzmeskas with an aim to combat and eliminate the inefficiencies surrounding value-based care. It's product, ConnectingCare connects HCPs from various clinical institutions on the same table so that they can all view the data of shared patients. Powered by the blockchain technology, ConnectingCare allows HCPs to optimize and streamline their healthcare processes to reduce the cost as well as the duration of care for patients. Moreover, AI-powered financial and clinical algorithms offer actionable and strategic healthcare solutions to patients.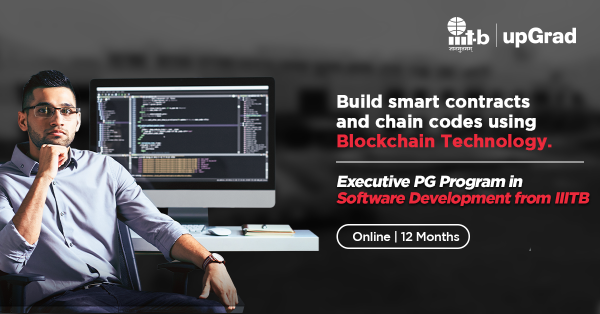 SimplyVital Health is further expanding its reach and ability with Health Nexus – a blockchain-based system and protocol that will facilitate safe and secure data sharing between patients and HCPs while adhering to the HIPAA compliance norms.
These innovative platforms are striving to change the face of the healthcare sector for the better through blockchain-powered infrastructure coupled with advanced technologies such as AI and IoT. Today, blockchain technology is helping HCPs to maintain longitudinal patient records such as disease registries, lab test results, and health issues much more conveniently than before. Also, with blockchain, there is no fear of the data being duplicated or misused since the entire medical data of a patient is fed into a ledger along with the primary key.
Using advanced and sophisticated APIs, blockchain makes EHR interoperability and data storage smooth, seamless, and secure. Furthermore, since the blockchain system will be monitored and administered by authorized HCPs and individuals, data reconciliation would become more convenient and also cheaper. These things are not possible with conventional methods that still heavily rely on manual discretion and labour to store, organize, and track medical data.
Blockchain Technology Use Cases in the Banking Sector
At present, the penetration of blockchain technology is still quite slow, and so are the Blockchain applications in healthcare. In 2017, IBM surveyed around 200 healthcare executives and only 16 % of the respondents agreed to adopt blockchain technology. The potential that Blockchain applications in healthcare holds for the healthcare sector can be realized only if healthcare organizations show a willingness to adopt this technology and assemble the requisite technical infrastructure for it. As of now, all we can say is although the change may be slow, blockchain will surely create a lasting impact on the healthcare industry in the future.
Read our Popular Articles related to Software Development
If you're interested to become a blockchain developer and build smart contracts and chain codes, checkout IIIT-B & upGrad's Advanced certificate program in blockchain technology.
How is blockchain being used currently?
There are a few industries that are currently utilizing blockchain technology. Banking, transportation, and logistics are examples of these businesses. Blockchain is being used in the banking industry to streamline the process of international payments. Blockchain is being utilized in the shipping and logistics businesses to track the transit of goods and ensure that the information is correct. It's also being used to make the supply chain more efficient. Similarly, blockchain is being used in the healthcare industry to securely store and distribute medical records. Finally, it is utilized in the voting industry to ensuring the legitimacy of the voting process.
How could blockchain be used to improve the tracking of food products?
Food products may be tracked by putting the product's metadata on a blockchain ledger. The product's name, ingredients, source, and delivery details are the most important details. The blockchain can validate the validity of a food product and track its history when it is scanned. This would help to improve food product tracking and assure the safety of the food supply. It may also aid in the reduction of food fraud. Similarly, it can be used to generate an immutable record of a pharmaceutical's complete product life cycle, ensuring its safety and efficacy.
What challenges will need to be addressed in order to ensure the future success of blockchain technology?
Blockchain technology is still in its infancy, and many challenges must be overcome in order for it to succeed in the future. Adoption of technology requires a thorough grasp of the technology and its possible applications in many industries. Concerns about data security and integrity must be addressed, and governance models and standards must be devised to make its use more convenient. To handle the enormous volume of transactions, the technology must also be scalable and efficient. For blockchain technology to thrive, it requires a vibrant community of developers and consumers.
Master the Technology of the Future - Blockchain