How Today's Large Scale Industries Leverage Blockchain to Scale Their Manufacturing Process
As a foundation for distributed ledgers, blockchain is an innovative technology in the current era that is packed with a wide range of use cases. Despite its initial speculations and concerns, industries are starting to adopt blockchain to leverage the technology's transparency and underlying security.
Companies that deal with finance, legal services, design; basically, any businesses that deal with a large volume of transactions on a day-to-day basis are gradually investing in blockchain technology. In this article, we'll look at some of the instances of how today's manufacturing firms use blockchain's potential benefits to support their global supply chain network.
Learn Software Engineering Courses online from the World's top Universities. Earn Executive PG Programs, Advanced Certificate Programs or Masters Programs to fast-track your career.
Check out our free courses to get an edge over the competition.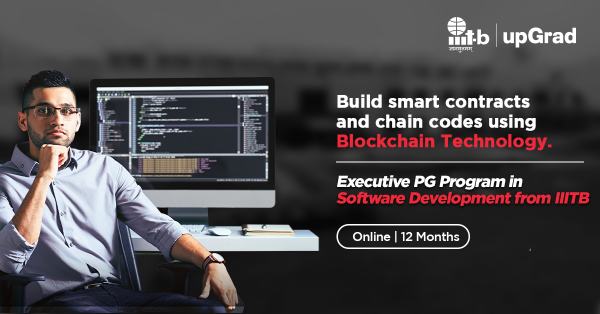 Early Stages of Adapting Blockchain
Large-scale manufacturing and supply chain is one of the most complex processes to understand from an end-customer perspective. With over billions of new products being manufactured, processed, shipped, and delivered daily, there are a ton of intermediaries that come into the picture, such as retailers, distributors, logistics providers, storage facilities, and so on.
In such an ecosystem, keeping track of crucial changes and the order journey becomes tedious and lacks transparency from a supplier/manufacturer's point-of-view. In early 2008, when blockchain was introduced to the world as an underlying security layer for bitcoin transactions, many industry-leading manufactures and businesses witnessed the endless opportunities this technology could deliver.
Check out upGrad's Full Stack Development Bootcamp (JS/MERN)
With that in mind, companies adopted blockchain in different levels of their manufacturing process to keep track of each and every change and provide a layer of transparency to upper management & customers.
Explore Our Software Development Free Courses
Must Read: Blockchain Vs. Data Science: What You Need to Know
Blockchain in Manufacturing – Use Cases
The following real-time examples should give you a broader understanding of how large-scale industries use blockchain in manufacturing and its different stages.
Check out upGrad's Java Bootcamp.
1. Maintaining Assets in a Large Scale Industry
For example, consider an aircraft manufacturing firm (such as Boeing) that delivers industry-leading aircraft for commercial buyers (i.e., Indigo Airlines). A manufacturing company such a complex and crucial product needs to maintain several technical manuals used by the buyers, technicians for any repairs, operations, and plenty of other intermediaries.
Such technical documentation needs to be regularly updated with detailed version history and information regarding who makes the changes and who access them. Not to mention, in most countries, certain aspects of aircraft manufacturing are government regulated, which could also mean that documentations are only accessible to restricted members of the manufacturer and buyer.
2. Document Version Tracking
Infosys is one of the Indian technology services providers who understood these challenges faced by their clients and adapted to blockchain in solving the transparency and trust issues for some of the world's leading manufacturers. In the previously-stated example, blockchain can come in handy for maintaining several versions of technical publications.
Since the blockchain framework is a block-based distributed and indestructible network, even the smallest changes in a document can be tracked and made available to restricted users. The subscribers of that blockchain (i.e., the buyers) can access the relevant information and the documents via predefined tokens, thus securing the framework's contents from the rest of the population.
When bitcoin was introduced, technology enthusiasts thought blockchain was just a new logic that provided an additional security layer to bitcoin payment transactions. In an article published by the Harvard Business Review in 2017, they mentioned that tech companies such as IBM very soon realized the advent of a wide range of use cases presented by this unique technology.
Soon, companies started to experiment blockchain in manufacturing and different aspects of services, such as version control, Internet of Things (IoT), money laundering, and fraud detection in banking & finance, sharing critical information as medical data to patients, and so on.
In-Demand Software Development Skills
Factors enabling a company to leverage Blockchain in Manufacturing
One common instance that is often overlooked in small-scale or startup manufacturers is how much the various parties that deal with making moving & delivering a product heavily depend on transparency. For instance, as explained earlier in the article, a manufacturing and supply chain process deals with a lot of intermediaries, such as suppliers, packers, and movers, etc.
Consider a product certificate, determining the state of quality check done at each hub has gone missing in transit. This might not be a critical issue for that logistics service; however, on a larger scale, the manufacturer and supplier loses credibility in the process. Additionally, there are several negative consequences, especially in the manufacturing industry, such as environmental impact, unethical manufacturing practices that compel transparency between the manufacturer, the customer, and everyone involved in between.
An unfortunate example is the 1996 Nike child labour scandal that exposed the company's unethical practice of employing children in Pakistan's manufacturing soccer balls. The businesses and customers who depend on these manufacturers should be provided with transparency to understand that the product they use daily is not made by endangering another human being.
Read: Blockchain Project Ideas & Topics
Blockchain enabling Manufacturers to gain their customer's trust
There are some areas where blockchain in manufacturing can be of great help in gaining customer's trust. For example, verifying the integrity claim (such as FSSAI) by manufacturers is often considered an expensive process in large-scale industries and requires proper scrutiny.
Companies are manufacturing food products that go through various rounds of quality and integrity check and use blockchain to maintain an identical copy of each node (changes) in the framework. This enables product inspection and auditing in real-time, hence decreasing the time and cost consumed. Such a level of transparency makes network activities and other operations highly visible to the relevant authorities, thus automatically establishing trust.
Asset tracking is one of the other important entities in any manufacturing process. Keeping track of the moving products and their associated components, such as the product's paperwork can become a tedious nightmare if there is no proper tracking mechanism in place.
Manufacturers are starting to use blockchain to keep track of their precious goods and also to avoid shipping illegal or stolen goods as part of their production. Leveraging this technology, the company has created an indestructible sense of ownership as and when the product is made and moved out of the manufacturing warehouse.
Explore our Popular Software Engineering Courses
Use of Blockchain in Maintaining Financial Assets
Financial entities are another area in manufacturing that requires the lion's share of manpower and effort. Companies that produce heavy machinery like automobiles, power grids tend to repair their production equipment more often. Since the machines are basically running 24×7, they are susceptible to wear and tear and need to be replaced or repaired for uninterrupted quality production.
For instance, in early 2018, Tesla bought millions of dollars worth of AI-based robotic arms for the sole purpose of fast-tracking the electric car manufacturing process and making it available for the end-consumer as soon as possible. Tracking these purchases and investments is a major challenge.
Even though companies tend to have a strong finance team that oversees those spendings, it is important to maintain those records. This is an area where blockchain in manufacturing comes into the picture and can be handy in maintaining blocks of information regarding each purchase, accessible by the top management and auditors for industry regulation.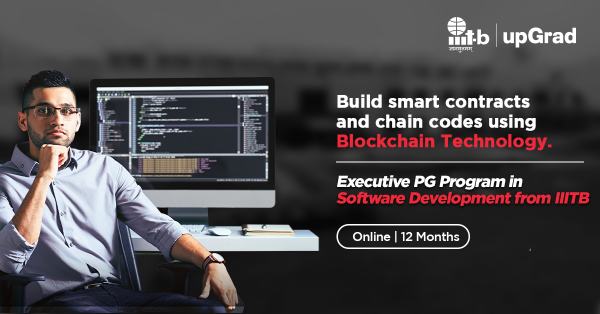 Read about: How blockchain changing finance industry
Opportunities in Blockchain and Manufacturing
Blockchain in manufacturing is no longer a new concept since it is already being used to make our day-to-day consuming products. Understanding the technology's importance and its long term susceptibility, not only manufacturers but most of the companies, large-scale industries with a decently funded R&D department is continuously looking for ways to adopt blockchain into their operations.
The scope for this technology will only tend to expand in the forthcoming years since consumers are starting to demand more transparency from the manufacturers.
Now is the perfect time to dive deeper into the world of Blockchain and understand the finer nuances of how it works. To help you with that, upGrad brings you the Advanced Certificate Program in Blockchain Technology. Offered in collaboration with IIIT-Bangalore. So get yourself enrolled and start your Blockchain journey among global peers, industry-leading mentors, and all-around placement assistance.