What is a Speech Recognition Software?
Speech Recognition Software programs are computer programs that interpret human speech and convert it into text. They do so by analyzing individual segments of the entire audio input as electrical signals via an internal microphone in the computer. Using Natural Language Processing (NLP), it transcribes the signals into texts with the nearest word it matches with.
Utility of Speech Recognition Software
Speech Recognition Software provides a hands-free technology. When our hands are engaged in chores like driving a car or cooking in the kitchen, voice recognition software can come into use by enabling the handling of appliances that would have otherwise needed our physical involvement. In other cases, it also greatly helps visually impaired or hearing impaired people by providing a platform with a speech-to-text facility.
Speech recognition software also helps train deep learning algorithms to recognize human voices and assist IoT devices to further help improve user experience. The significant growth of artificial intelligence and machine learning is another aspect of speech recognition software contributes towards.
Top 10 Speech Recognition Software
Let's take a look at our list of the top 10 software programs mentioned below.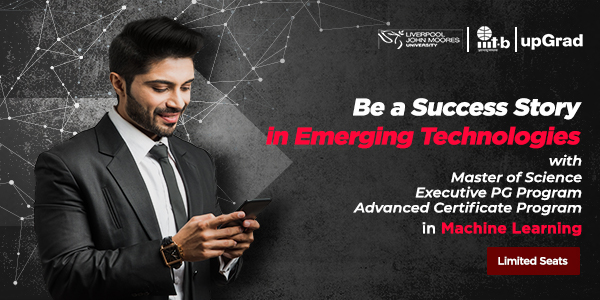 1. Alibaba Cloud Intelligent Speech Interaction
This Chinese cloud major utilizes various technologies like speech synthesis and voice recognition and offers Intelligent Speech Interaction. This software comes with myriads of language interfaces.
The software uses a High Accuracy level and promotes continuous self-learning. It also comes with an excellent multilingual transcription capability. Along with a wide spectrum of Application Programming interfaces (APIs), it also comes with a developer guide. Some other features of this software include real-time subtitling and analysis of service calls.
The cost of this software includes an expenditure of $1/hour for recorded files and $1.40/hour for real-time voice recognition.
2. Deepgram
This software comes with a user-friendly fluid API that allows the developers to convert speech to text without any hassle. This considerably increases revenue by providing a rich experience and boosts workplace productivity. It provides over 90% speech recognition accuracy. The developers have taken to an innovative way of speech recognition by using heuristics-based voice processing, allowing the users to access the fastest and most accurate AI in the industry with an easy-to-make API call. The software has the potential to transcribe one-hour audio in just under 30 seconds.
The software comes with three price packages, namely, a Pay-As-You-Go package where you can purchase credits of your own volition, a Starter package where you can pre-pay $500-$1999 credits for the year, and a Growth package where you can pre-pay $2000-$4999 credits for the year.
Learn Machine Learning Online Courses from the World's top Universities. Earn Masters, Executive PGP, or Advanced Certificate Programs to fast-track your career.
3. Amazon Transcribe
This is a voice recognition software by Amazon Web Services (AWS). It uses Natural Language Processing (NLP) for transcribing speech to text. This transcription platform is cloud-based. Transcribe offers an exciting 80% accuracy level with easy-to-read transcriptions. It provides ten alternative suggestions for transcription and gets better by learning the user's input. Transcribe is extremely careful while handling sensitive and personal data, provides high security, and maintains privacy.
It comes with a free package of 60 minutes per month that lasts for a year. After that, it charges $0.00780 per minute.
4. Krisp
This software comes with AI-empowered Noise and Echo Cancellation technology making its way as a leading software in the industry. It comes with a Talk-Time that gives valuable insights into the call, like the percentage of the call users are speaking. This allows the users to better communication. Krisp utilizes three technologies: Automatic Speech Recognition (ASR), Punctuation and Capitalization of the Text, and Speaker Diarization.
It comes in four packages:
A Free package.

A Pro package costs $96 annually.

A Business package costs $120 annually, and an enterprise package needs personal settlements.
5. Nuance dragon
Microsoft owns nuance dragon software. The Automatic Speech Recognition (ASR) technology used by the software comes into various uses, including professional and individual applications. It offers up to 99% speech recognition accuracy, and custom voice commands can be defined in this model. This software comes with various developer resources that allow developers to build chatbots and various voice recognition software applications.
For Windows, the starting prices are $200 for Dragon Home and $150 for annual subscriptions for the Professional edition.
Our AI & ML Programs in US
6. Google Speech-to-Text API
This is a cloud-based Automatic Speech Recognition (ASR) software. The software provides language interface ranges of up to 125 languages, and some models are pre-trained for specific domains. It has an accuracy of 80-85%. Here the users can train the model with specific vocabulary according to the need of their domains. The Enterprise offers data security by leveraging the audio-to-text on-premises. Although the software can handle voice recognition in difficult scenarios, it requires technical expertise for handling the software.
The software offers the first 60 minutes for free and charges $0.004/15 seconds or more henceforth.
7. Microsoft Azure Cognitive Services for Speech
This software is owned by Microsoft and is built on the Azure cloud. The speech Software Development Kit (SDK) consists of two components that allow developers to build applications and provide a Speech Studio that helps modulate the software's functionality.
Azure has a special feature that recognizes the speaker and the speech. This software can either run on the cloud or edge. Azure provides an accuracy level of 75-80%. It has a language interface spectrum of over 100 languages. The software provides elaborate courses on documentation and user-friendly code in the Studio.
The software comes for free for the first five months and costs $1/hour or more.
8. AssemblyAI
This is a 2017 startup with a specialization in Applied AI. The software uses deep learning technology to provide excellent speech recognition and user experience. This software provides an accuracy level of up to 100%. The reason behind providing such a high accuracy level is that the platform consists of automated speech recognition and human transcriptionists working conjointly.
Not only does it performs transcription, but also it does audio/video-to-text conversions. The model is continuously adaptable by training with custom vocabulary. It offers developers by providing extensive API documentation.
The usage of this software costs $0.00025/second.
9. Voicegain
This software provides accurate Automatic Speech Recognition (ASR) using deep neural networks. This software can be run on the cloud or on-premise and provides batch-based audio conversation. This software provides an accuracy level of 85-90%.
Voicegain provides a transcription assistant application that is quite user-friendly and can be used while holding meetings or processing recordings. It is adaptable and can be trained using audio data sets to match the desirable vocabulary. Voicegain also comes with a wide range of APIs. This software's acoustics and language models are easily modifiable, which adds to the product's value.
The cost of the cloud version of this software starts at $0.0025/minute.
10. IBM Watson Speech to Text
Watson is an AI engine owned by IBM with sound voice recognition capabilities. It also provides myriads of language interfaces, audio formats, and other programming interfaces, making it useful for call center analytics. The software comes with a sound 95% voice recognition accuracy level. It has the potential to transcribe seven different languages' audio into text simultaneously. The language model is easily customizable and also well adaptable to match the respective product names.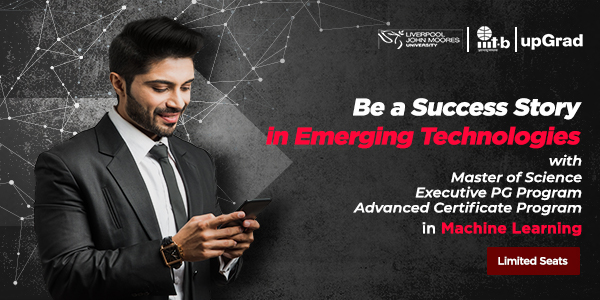 The software comes for free for the first 500 minutes, after which it costs $0.01/minute.
Machine Learning with upGrad
Hoping to obtain a professional certification in machine learning? Want to learn how speech recognition software assists machine learning to create revolutionary IoT devices? We have your back!
upGrad's Professional Certificate in Machine Learning and Artificial Intelligence can be an excellent push for your ML and AI career, helping you to own proficiency in topics like Predictive Analytics, Natural Language Processing, Decision Tree Models, Hypothesis Testing, and many more. Offered under the University of Maryland, the curriculum is curated by industry experts allowing you to hone in-demand skills.
Conclusion
From regular speech-to-text operations to professional speech analysis for machine learning algorithms towards deep learning, speech recognition software programs are meant to support diverse needs, therefore needing a strong interface. Our list compiles some of the best speech recognition software in the market. Check out their features and choose the ones that align with your projects the most.