Is a Sales profession your dream career? Do you want to be a Sales Mogul? If yes, then this article is a must-read for you.
The highly competitive business segment that offers a high salary and commissions along with a jazzy job title such as Manager of Happiness, Sales Ninja, Master of Business Opportunities, etc. attracts young blood into the sales career. Of course, the offline executive dinners/parties are the icing on the cake for a budding sales professional to seek, in the future of his or her career.
So, what does a salesperson do? What is the anatomy or the dissection of the personality of an exceptional sales professional? More than just selling a pitch, a sales professional or a sales pro is a brand representation in the market. Beyond just selling the products or services, the efforts of a sales professional must impact the business in the global markets. A sales pro or a sales superstar must be self-driven, innovative, responsible, highly energetic and have a clear ownership to persistently seek the audiences' needs and match it to the solutions/products offered by the business.
An Optimum Approach to Find a Happy Customer
Types of Sales
There are different types of sales that take place in the market, depending on the different requirements and business ecosystem. Some are direct sales, indirect sales (B2B and B2C), enterprise sales, agency-based sales, and door-to-door sales. Agency based sales involve sales outsourcing, transaction sales, relationship sales, consultative sales and consumer sales.
Every sales pitch needs a different outlook and approach to generate potential business leads. Every type of sale has a common trait required of a sales professional. As a salesperson grows in the career ladder, they must gain the necessary knowledge, skill sets and hone their personality accordingly to succeed.
Each type of sale requires different techniques. The salesperson must understand their kind of target market and accordingly approach the same.
There are different types of selling involved, such as-
Transactional

Partnership

Solution

Consultative

Provocative

High- Pressure

Collaborative

Social.
The salesperson must customise their pitch while interacting with their customers. It should look different from a robotic speech one has asked to make. If one did not customise their sales pitch, they would not be able to convey why their product or service would be helpful for the customers.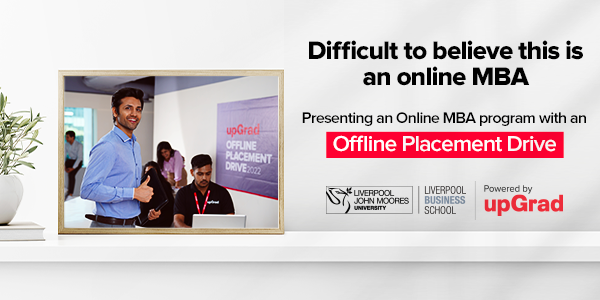 Some techniques in sales that work tremendously are mentioned below-
Pre- Schedule the call

Confident and strong call opening

Listen and Speak

Captivating presentation

Study the pain points and accordingly lead the pitch

Check for customer's interest

Handle the customer's apprehension or doubts with grace

Suggest the relevant product or service

Close the call on a positive perspective.

Keep strong follow up
One thing to be mindful of is to take up one technique at a time or else the conversation might not go anywhere.
The Sales Career Ladder
Before digging deep into the essential skills needed for a sales professional, here is the overview of a sales professional career ladder.
The Lower-level Management: Sales Executive and Senior Sales Executive.

The Middle-level Management: Sales Team Lead, Branch Sales Manager and Regional Sales Manager.

The Top-level Management: Deputy General Manager/Director Sales, AVP Sales, Vice-President Sales and Sales Director.
These are the standard hierarchies applicable irrespective of the industry. However, these are subject to variations as per the company's policy and organisational structure.
The Essential Skills Needed at Every Stage of a Sales Career
Some people may claim that they have it in their DNA. But, ask an established sales tycoon about the struggle up the ladder, and one shall know what's in it to achieve their dreams in a sales field.
So, as you scroll down, I have classified essential skills as per the common requirements at every stage of the sales career.
The Lower-level Management
Sales Executive and Senior Sales Executive
A sales executive is usually a fresher or a newbie in the field. The roles and responsibilities of the sales executive often include acting as a simple counsellor, customer service representative (online or offline) or stepping into multiple other roles of his or her level. In simple terms, a sales executive promotes the product or service to the consumers and negotiates extensively – to make a sale.


A sales executive is the key person who directly comes in touch with the customers, answering their queries, offering advice and introducing new products in the market. Some of the main skills required of an executive are confidence, maturity, perseverance, patience, interpersonal skills, IT skills and numerical skills along with commercial awareness and knowledge of the market. Data tracking and analysis is one of the main skill sets needed since sales is a number driven department.
Once proven a sales champion, the career grows and senior sales executive position comes into the picture. As a senior sales executive, one must build the business by identifying and selling prospects along with maintaining a healthy relationship with clients. One has to ensure the sales targets are accomplished on a consistent basis and offer to deliver solutions to the consumers technical and non-technical problems. Teaching and guiding the team through expertise achieved from the experience of being a sales executive.
They must handle both the members of the team and also face the clients. Some must have skills are presentation skills, client relationships, emphasizing excellence, energy level, negotiation, prospecting skills, meeting sales goals, creativity to make a persuasive pitch, sales planning, team building/leading and self-motivation for sales.
Minimum eligibility requirements for Sales Executive-
Atleast high school diploma or graduation. Generally there is no requirement of formal education. Rather there is high requirements for skill sets.
Top companies that hire for sales executive-
HDFC AMC

Amazon

Bajaj Allianz General Insurance

Genpact

Vodafone
The salary of the sales executive vary according to the location, experience, company, skill sets and more. As one grows in their role, they stand a chance of earning higher pay package. Moreover, the professionals enjoy benefits such as bonuses, profits, commission and more.
Understanding and Conducting a Market Research like Experts
The Middle-level Management
Sales Team Lead, Branch Sales Manager and Regional Sales Manager.
Crawling into the middle-level management is a success in itself because it takes lots of labour and sweat to struggle through the first phase of the sales career. By now, one has mastered the art of understanding the products or service of the business and make a sales pitch which augments the revenue of the business. But, the roles and responsibilities in the middle-level management are different. Of course, it's time to showcase the already honed skills and also learn/develop new skill sets to thrive in the middle-level management.
A sales team lead is a representative of the sales executives who toil to get the sales happen. They speak for the team and directly account for the happenings to the sales manager or the branch sales manager. As a sales team lead, they have to give proper and accurate directions of the team objectives and targets and surpass the expectations of the customers as well as the business. An eye for sales opportunity is needed to stay alert – always. They must ensure that the team attends to the customers' requirements promptly.
A sales team lead has more conversations with the team and upper management than customers. The willingness to have and lead tough conversations with a positive attitude as well as exceptional communication skills is a must. The ability to analyse and interpret the sales data and identify the problem and improvement areas is a core role of a sales team-lead. Mentoring the sales professionals to be the future leaders is one of the skills which is visionary of a leader. An eye to look for talent, recognise and encourage the good work of the sales executives is a skill that every leader needs to develop to offer the best in class services for the company.
Being a sales manager or a regional manager is more or less the same, with just the differentiation in the territory. With respect to IT, it is mostly the number of teams and geographic locations that one is about to handle. As a sales manager, it is important to set a vision for the team and implement a process that drives to achieve the sales targets. It is important for a sales manager to coach and mentor team leaders, track the sales metrics and improvement performance plans – while offering the best cost-effective results for the business. A sales manager is expected to possess analysis skills, sense of strategic planning abilities, collaboration and negotiation skills, delegation skills, and certainly strong communication and interpersonal skills.
Great sales managers, whether they represent a small branch of the organisation or a geographic location (regional manager), must be thoughtful and strategic in their actions. They must always showcase inspiration, enthusiasm and credibility in their words as well as actions. Yes, undoubtedly stay calm under pressure.
The journey in the middle-level management is a roller-coaster ride. One must be open to always explore the adventures and seek criticism to grow into a great sales leader and manager. Because the journey ahead into the upper-management is going to be tough and would require more strategic and analytical acumen.
Skills required from Middle- Level Managemnent
Technical expertise

Product/ Service expertise

Analytical

Problme- Solving

Team Management

Collaboration

Stakeholder management

Strategy creation

Decision making

Data handling

Training

Resource management

Active listening

Compassion

Empathy
Job roles available in sales for the mid- level management-
Assistant Manager

Manager

Senior Manager

Regional Manager

National Manager

Territory Manager

Key Accounts Manager
Top companies that hire for Sales professionals for mid level management positions-
Swiggy

MonsterEnergy

CocaCola

Adidas

Airbnb

Bharti Airtel

TCS
The salary for mid level managers in Sales vary according to various factors such as geography, seniority in the company, experience, upskill history, projects undertaken and more. This is how to grow in sales career with right skill aptitiude and hard work.
The Ultimate Sales and Marketing Resource Guide
The Top-level Management
Deputy General Manager/Director Sales, Assistant Vice-President Sales, Vice-President Sales and Sales Director
It takes more than fifteen to eighteen years to get to this level. The path in this ladder is filled with hurdles. However, coming to the top-level management gives the sales professionals a different dimension and outlook to the business perspectives. The designations would differ and also the specific roles and responsibilities might differ as they grow up the ladder in the top-level management. Having said that, the skill sets required to excel and shine in this level of management are more or less the same for every designation.


As the leaders move up the ladder, some of the competencies become more critical. From being able to drive results, to have a strategic perspective for the business, senior executives need to be creative as well as critical in their thoughts which would enable the business to seek better return on investment. The business skills of the senior executive sales leaders set apart the performance and image of the organisation. These leaders must showcase the peak in key leadership skills such as strategic planning, decision making, execution and drive for results. At the same time, they must be quite expert in nuanced persuasion skills like sales, presentation, influence and political savviness.
Sales professionals who opt to climb up to this level, most often show a much stronger desire for growth, greater willingness to take on more responsibility, leadership potential, and a stronger desire for change, commitment and stimulation. Sales professionals of this stature are innovative, possess compelling confidence, own adaptability nature, and are healthier at dealing with stress. These 'managers of managers of managers' demonstrate phenomenal collaborative and communication skills.
At this level, sales experts are more of a planner than an executioner. The subtle skills of negotiation with diplomacy and political savviness to design a remarkable strategy are mandatory. The difference between the internal sales professionals lies in the critical leadership skills – makes or breaks the career of an individual, after years of turmoil through up the ladder.
Do You Really Need an Offline MBA to Become a Great Manager
Few years into the sales field, most individuals have questions such as, 'What can I do to get ahead? How do I move forward to become a sales expert? How do I differentiate myself from the competitors?' and many more similar questions. The market research studies have revealed that buyers choose sellers who are professional in their conversations and actions, demonstrate credibility, who have brilliant listening skills and are trustworthy. This is a cut-throat profession which is competitive and vicious in nature.
Thanks to the technology, the consumers today are more intelligent than ever. As the buyers become more tech-savvier and products and services become more commercialised, sales professionals and all the sellers are looking to grab the best piece of the cake as fast as possible. From the beginning, all sales professionals must think like as they own the business. This means they educate the potential customers with new ideas and perspectives, collaborate and demonstrate a high return on investment, help prospects to cross the hurdles and solve their problems.
All sales professionals must exhibit business acumen. This means they must show their ability to understand the complex business needs and issues; view and act strategically. They must forecast and plan ahead, make wiser decisions and effectively use the resources to its maximum potential for the benefit of the organisation.
Get an Edge in your Management Career: UpGrad and IMT Ghaziabad
Remember, beyond the educational degree certificate, there is practically a lot to learn from scratch as one steps into the field. Today, business organisations recruit sales professionals who have the basic knowledge of marketing and are open to working in collaboration with the marketing professionals. As the sales profession is evolving every day, professionals in this industry must be open-minded to always learn new skills and hone their existing skills to stay on the podium and become a sales tycoon.
Some of the skill sets required from Senior- Level Management-
Strategy making

Decision-making

Goal creation

Customer identification

Sales and account management

Leadership

Motivation

Hiring and recruiting skills

Analytical

Data handling

Organisational skills

Budget Management

Resource Management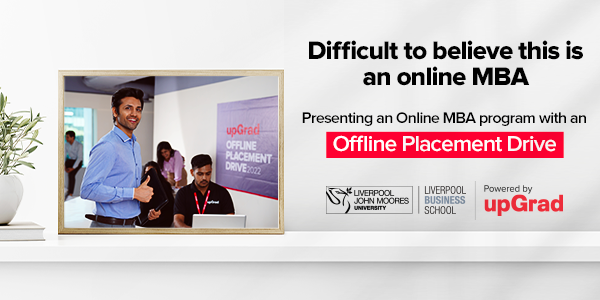 Job roles available in the senior-sales management-
Director

Board of Directors

CEO of Sales

Vice President of Sales

President of Sales

Chairman

Senior Manager
The career growth in sales is high, the professionals must invest their efforts in gaining experience and honing their skills. With higher aptitude comes great responsibility.
Learn MBA Courses from the World's top Universities. Earn Masters, Executive PGP, or Advanced Certificate Programs to fast-track your career.