Salesforce is one of the most popular cloud-based software that provides customer relationship management (CRM) services. Currently, more than 150,000 businesses are using the Salesforce platform. In 2019, the Salesforce platform had a 19.25% share in the worldwide CRM market. The popularity of Salesforce has tremendously increased in the last few years. It has created several job opportunities for both freshers and experts. According to statistics, there will most likely be 3.3 million Salesforce jobs worldwide in 2022. 
This blog lists the most popular Salesforce interview questions and answers for Salesforce admin, developer, and consultant jobs.
Salesforce Interview Questions and Answers
The following are the most important questions and answers to help you ace the Salesforce interview.
General Salesforce Interview Questions
These are some fundamental Salesforce interview questions that a Salesforce aspirant must know:
1. Explain the features of Salesforce briefly.
Salesforce is a customer relationship management (CRM) tool that uses cloud technology. Some of its significant features include:
1.1 Account and Contact Management:- This feature allows businesses to get complete contact details and other relevant information of each customer. Salesforce also helps companies manage their activities and communication history with customers.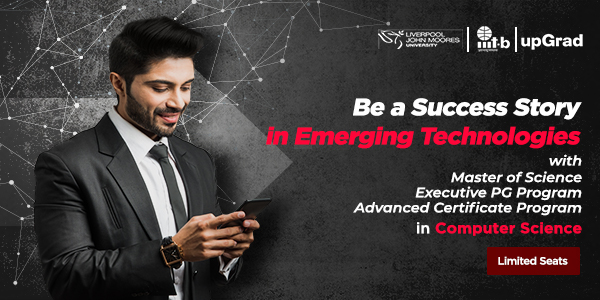 1.2 Salesforce Engage:- The Salesforce Engage feature acts as a bridge between the sales and marketing team by providing real-time insights on customer engagement and sales.
1.3 Salesforce Mobile App:- The Salesforce mobile app is one of the best features of the platform. It converts your phone into a portable selling device. You can use the mobile app to reach out to potential leads, track performance, and carry out other relevant activities.
1.4 Partner Management:- The partner relationship management feature allows you to connect with your existing CMS platform. It simplifies recruiting, onboarding, and training processes for partners. The partner management feature also allows partners to collaborate and track marketing campaigns.
Learn Software Development Courses online from the World's top Universities. Earn Executive PG Programs, Advanced Certificate Programs or Masters Programs to fast-track your career.
2. What are the different types of apps in Salesforce?
A Salesforce app can be described as a storage box that comprises the name, logo, and an ordered set of tabs. It facilitates the functioning of applications as a single unit. There are mainly two types of apps that can be created in Salesforce: Classic and Lightning. The classic apps are managed in Salesforce classic and are built in the classic UI. On the other hand, the lightning experience manages the lightning app.
3. Explain the concept of the dashboard in Salesforce.
We can understand the Salesforce dashboard as a graphical representation of reports. The dashboard compiles data from the source reports and presents them visually for better analysis. The primary purpose of the Salesforce dashboard is to provide a glimpse or snapshot of key statistics. It also helps you track changing business conditions to help you make better decisions based on recent trends.
Popular Courses & Articles on Software Engineering
4. Explain the meaning of trigger in Salesforce.
Trigger in Salesforce is an Apex script that allows customization of actions before or after data manipulation language events take place. It maintains records of certain activities before or after events like insertions, deletions, and updates. A Salesforce trigger is a set of a statement executed to record certain activities related to events. It is of two types, before triggers and after triggers. 
5. How do organizations use Salesforce?
Businesses use Salesforce in the following ways to improve their productivity and efficiency.
HR Solutions:-

Companies use Salesforce HR Solutions that keep a record of all employees. Salesforce also serves as an onboarding and professional development tool. In addition, employees can use Salesforce dashboards to submit their queries, share ideas and ask for feedback.

Data-based Predictions:-

Salesforce is an automotive tool that collects real-time data helps analyze trends. Businesses use this data to make predictions, set goals, and design campaigns. Salesforce also works as a custom predictive analytics engine and machine learning tool for functions.

Process Automation:-

Businesses use Salesforce as an automation tool for sales and marketing activities.

Social Media Management:-

Salesforce also helps businesses in social media marketing and management. It allows businesses to set marketing goals, prepare campaigns and analyze their social media engagement.
6. What is the difference between role and profile in Salesforce?
Salesforce profile is a collection of settings and access permissions to users. It allows users restricted access to what is necessary. For example, a sales profile in Salesforce will allow access to leads, contacts, campaigns, and more. The role in Salesforce increases the data visibility of a particular user. While the role defines what a user can see, the profile defines what a user can do on Salesforce. It is not necessary to define a role in Salesforce. However, it is mandatory to define profiles.
Salesforce Interview Questions and Answers for Admin position
1. Which Salesforce product allows the users to create leads?
We can use the experience cloud product of Salesforce to create portals that can help the partners get leads and opportunities. The partners can create leads and manage their sales cycle in the partner portal. 
2. Explain the difference between page layouts and record types.
The purpose of page layouts in Salesforce is to determine which fields or sections to display to the user. Additionally, the record types allow you to offer different page layouts and business processes to various users. The page layouts and record types are integrated to customize the view of different users.
3. Explain the various types of Salesforce reports.
There are four different types of reports in Salesforce:
1. Tabular:- The tabular report is similar to an Excel spreadsheet that allows you to arrange data in rows and columns and do calculations.
2. Summary:- The summary report combines various data groups and provides an overview of the same.
3. Matrix:- Matrix reports also combine groups of data. However, it is done in different rows and columns for calculation.
4. Joined:- These reports comprise data in two sections that allow you to compare the data in both sections.
Salesforce Interview Questions and Answers for Developers
1. Explain the purpose of governor limits in Salesforce.
As Salesforce is a server-based platform, you share resources with other customers. It is why there are governor limits in Salesforce that restrict the number of resources a user can access.
2. How can you deploy from sandbox to production in Salesforce?
We can use the Salesforce change sets feature to deploy from sandbox to production. We can also use the ANT Migration Tool. Moreover, there are a lot of Salesforce apps that allow deploying from sandbox to production.
Salesforce Interview Questions for Consultation Job
1. How do you keep yourself updated about new products and features in Salesforce?
We can use the following resources to keep ourselves updated with Salesforce's new products or features: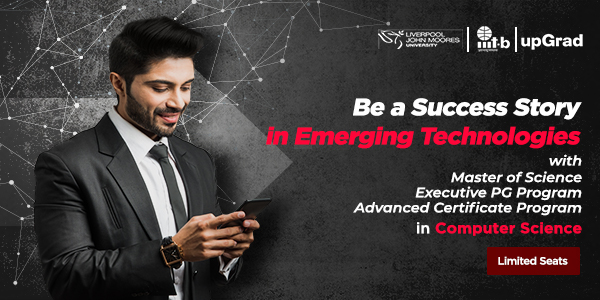 Release notes:-

Salesforce release notes are one of the best resources to keep us updated with new developments. They offer both brief and high-level explanations of new features.

Blogs:-

We can also subscribe to a few popular and authentic Salesforce blog that provides new product and features update.

Events:-

We can also attend the Salesforce community and official events to gain more practical insights about Salesforce.
2. How can you customize the look of Salesforce?
We can customize the UI with the help of the Salesforce lightning feature by changing the default logo on the top left-hand corner. We can also use different color themes and set a background display for record pages.
3. Why should we use a Sandbox to make changes in Salesforce?
Salesforce sandbox helps us create an external environment where you can make changes without the risk of losing data. It allows us to test different features and determine what changes will be suitable. We can also use the sandbox to schedule updates and perform custom development.
Conclusion
As you must have already understood above, Salesforce is one of the most popular platforms for CRM. More and more businesses are using Salesforce with every passing year. It has helped create several job opportunities. You must have relevant skills and in-depth knowledge of Salesforce if you plan to pursue a career in this niche. To acquire relevant knowledge and skills, you can enroll for the Executive PG Program in Software Development on upGrad. 
What is Salesforce?
Salesforce is a cloud-based software that provides customer relationship management (CRM) services that help businesses streamline their marketing, sales, service, and IT needs. It provides the necessary infrastructure for businesses to build custom apps.
How to clear the Salesforce Interview?
You should prepare for general and technical questions and answers for the Salesforce interview. Also, make sure that your basics are clear. You can also read a few case studies that will help you support your answer. Also, you can try giving a few mock interviews for preparation.
What questions can be asked in a Salesforce interview to a fresher?
Some of the most common Salesforce interview questions that can be asked to a fresher will be the benefits and features of Salesforce, how companies use Salesforce, different types of apps in Salesforce, and the meaning of trigger and dashboard.