A business degree is not all about the perfect employment or a big fat paycheck; if you aspire to be a business major, you must realize that an MBA actually changes you and makes you a better version of yourself. Programs like relationship-building, personal development, prioritizing and career design workshops help you get a deeper understanding of where you stand.
Besides fine-tuning your soft skills and making you self-assured, an MBA degree helps you acquire several other invaluable and marketable traits which are quite important when you finally take up your own chair or head your own business. But more importantly, the degree aims at making you a more well-rounded individual who is free of bias, which helps you in your personal front.
Besides the gift of sound, analytical thought and self-confidence, a business degree tests your abilities to the max and draws your attention towards your weaknesses. With the help of simple, program-driven techniques and tools, the course takes its time to lead you towards a linear understanding of your own self and your own priorities.
How MBA Helps in Personality Development
It is important to note that business degrees have been designed keeping in mind the skills which an aspirant needs once he finishes the degree, so whatever you learn will be useful to you after you have acquired your degree.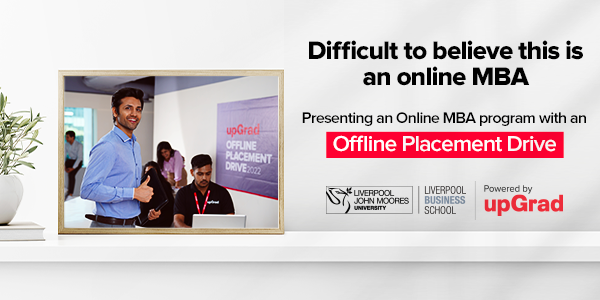 A sense of discipline
When you are pursuing a business degree you will need to constantly evolve and evaluate yourself; this consistent self-questioning steers you towards a more disciplined approach towards your professional and personal trajectory.
While you're studying for an MBA, you will have to take part in programs specifically designed to make you reassess your thought process and critical approach to problems, this works very effectively towards making you a more disciplined future business leader, as it gives you perspective and equips you with better instincts.
Five years down the line these traits will help you out immensely when you're running your own business, handling a team of professionals or even hiring other young professionals to strengthen your company. But more importantly, they make you a more wholesome person on the personal front as you are always thinking carefully before making big changes and you care about making things easier for others.
Read more: 4 Key Differences Between Leadership and Management
Makes you a people's person
An MBA is valued so highly in the job market because it isn't just text-driven, but instead also has a focus on other qualities – key elements which will make you a better leader than you are. As you pursue a business degree you will see how crucial it is to network right, to meet the right kind of people and to have the right kind of talents in your ecosystem.
All business experts have unanimously agreed that networking goes a big way when it comes to professional milestones or even when you're looking to make some big decisions.
A business degree gives you the ability to connect with people from all spectrums of your circle, be it business gurus who can advise you or your alumni who can share their experience or even your peers who are doing something interesting.
When you're a working executive or a manager at a company, it is absolutely key that you express yourself coherently so they can actually take your ideas forward; this is, of course, a very important quality for all aspects of your life and an MBA equips you with just that.
The gift of self-reliance
We all want to trust our instincts, but very few of us have the courage to do that; this is exactly what defines a pathbreaker. A successful leader ought to be confident enough on their own merits and talents, and an MBA makes you more definite about your abilities. At the end of the day, as professionals and also as social beings we all want to be more self-aware and more knowledgeable about our interactions with others.
This as a process is really sustainable, on both professional and your personal fronts. If you are sure of your own self you will know exactly how to help others and you will be able to take a call in difficult situations.
It makes you more decisive
As you work through your curriculum you will participate in programs that have been built to strengthen your decision-making skills and to help you know yourself better. It's not just about career strategizing but empowers you to make tough decisions while on the job. As a leader, habits you should develop to get promoted at work, and this is something you should get used to.
A business degree relies on several training programs and management tools which makes you more poised and determined about your own abilities. It brings about a very definite behavioural change in individuals too, as you will see yourself getting more and more sure of your choices. Needless to say, this also makes you a more resolute as an individual as you will be able to make major personal decisions too, without giving in to anxiety or self-doubt.
The gift of time
It's a well-known fact that a business degree imparts you with some serious time-management skills. But in our personal and social lives too, we all could use this trait to actually chalk out more time for ourselves and our families. This is not just a business development strategy but actually makes you better at multitasking which serves you well in your family life too.
Most business leaders are able to accomplish all of their daily goals, from their daily workouts, brainstorming sessions, making all of their appointments on time, and still manage to chalk out time for their families and some down-time with their friends or some much-needed stress-busting activities.
The art of handling time well is the most crucial trait you can have in this age and has a lot to do with the organization. Experts agree that an MBA helps you streamline your organizational skills and actually helps you implement it in your day-to-day life; this makes you a better, more effective and well-rounded social and professional individual as you are able to achieve a much-needed balance between your social and working life.
Makes you worldly and interesting
Not enough people talk about how an MBA changes your personality altogether and improves your intellectually and also grants you the gift of emotional balance. Since a business degree incorporates learning about several distinct disciplines simultaneously from geography to statistics to culture, it makes you a more effortless thinker.
This shows up in your conversations and your interactions with others; after a two-year business school you will find yourself to be a lot more interesting, culturally open and you will be able to think out of the box. You'll find yourself to be a conversation-starter, you will be more efficient at making the first move, generating contacts, sustaining your workplace relationships, while coming off as an appealing and polished individual.
The quick-thinking ability is actually something that every business leader develops while at school or in the early days of the job as it becomes an invaluable asset for them. This also means that you will be able to look at a problem in an unbiased way and your approach will be more insightful than anybody else's; this is what makes you worldly and a more sophisticated pundit because you are sensitive to other culture and can foresee a problem before it becomes a major challenge.
Wrapping Up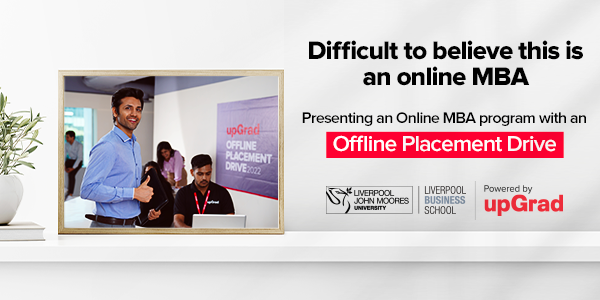 If you are keen on upgrading your career with an Executive MBA course, upGrad is offering MBA from Liverpool Business School. The program has been designed to stand at par with the best on-campus Executive MBA programs across the globe.
And the cherry on top – upGrad's excellent flexible and interactive learning and evaluation systems allows you to balance your personal and professional life in a hassle-free manner. Check out for more information & let our student counsellor help you with your questions.
Learn MBA Courses from the World's top Universities. Earn Masters, Executive PGP, or Advanced Certificate Programs to fast-track your career.