The emergence of Analytics has made way for a dynamic industrial makeover in which risks and loss frequencies can actually be determined and eventually fixed. Since analytics works with data that's collected and turned into intelligence, analytics can have an influence on several disciplines and sectors because it converts all kinds of data into insight and actionable information.
In fact, business analytics is so reliable because it doesn't discriminate between genres or fields, but can use any data to form usable insight. In banking and finance, for instance, analytical market surveys or revenue research can connect an enterprise's business model with its commercial objective and determine if its current operational set-up is a sustainable one. Since analytics can predict losses, alternatively it can use the same methodology to strategy-building to drive in commercial success.
Read: What is business analytics – Its Career scope, Salary & Job Roles.
With highly modernised interfaces of analytical tools, BI can now convert researched, raw or unstructured data and intelligence to improve risk assessment, usher in better customer satisfaction,or for revenue generation, all of which have a direct impact on a company's financial structure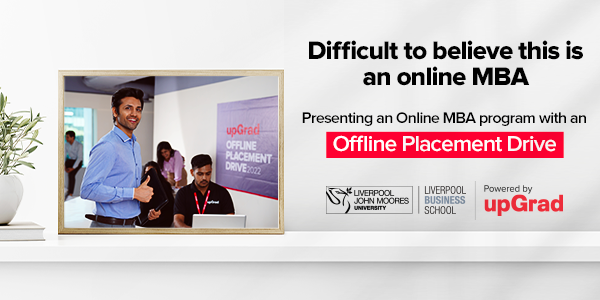 Client profitability analytics or cash flow analytics actually take the help of a predictive business tool to determine what drives more business and streamlines the flow of cash; it makes business growth a lot more efficient and basically does away with the edges. With big data, it is easy to use algorithmic trading knowledge to move towards better customer response.
Learn MBA Programs from the World's top Universities. Earn Masters, Executive PGP, or Advanced Certificate Programs to fast-track your career.
This is a deep learning tactic which combines several fields of research and data into one, including geographical data, product reviews etc. In banking, analytics can now be channeled into several areas which basically need kind of a bird's eye supervision, a view at the broader picture to foresee fraudulence or to study customer behaviour or retail spending patterns. So, how does analytics affect the world of finance exactly? Let's find out:
Read more: Top 4 Data Analytics Roles To Look Out For
3 Ways Business Analytics Helping Finance Industry
1. In cost cutting
In finance, profitability is everything, but profitability of an enterprise is directly involved with cost management. Data Analytics obviously plays a big role in cost reductions, and that too in several wide-ranging areas, it's not exactly a centralized process since it affects all levels. In employee turnover, for instance, companies can end up losing a lot of money if their new recruit proves to be a bad fit for the enterprise.
Many companies spend a lot of money training or grooming a certain recruit, which is a huge investment. So, many companies take the help of analytics before they recruit new candidates, in order to look into their past experiences, and also their previous track record. This can be of great help to determine if the candidate would gel with the company's work culture. Nowadays, Big Data can even tell company headhunters about the professionals who are dissatisfied with their current professional role and are looking for better opportunities. Learn more about big data roles and salaries in the finance industry.
This has made the human resourcing part really smoother for big-scale corporations which are often ready to pay big bucks for the right candidate. Analytics can also direct a company towards managing excessive spending by recognizing areas which are more tricky to manage commercially. Analytics also helps companies to manage indirect costs. Big data analysis can offer some really insightful baselines which are direct indicators to a company's wasteful expenses.
Our learners also read: Business analytics free online courses!
2. Identifying market trends and cash flow
The constantly changing market scenario and emergence of newer business models have a direct impact on all financial units. While change is quite unavoidable, especially in the digital age, the need of the hour is a data-backed strategy to identify the biggest market trends and to predict them even before they become relevant so companies can stay on top of things.
The emergence of AI has affected almost every channel and predictive analytics has made it possible to navigate a highly fluctuating market, to foresee opportunities well ahead. This helps enterprises to capitalize on trends which other companies may not have predicted, and thus, they can get ahead in the competition. Likewise predictive analytics is also very useful in determining problems or financial setbacks, especially before the losses are felt.
Analysis is not the same as business intelligence, along with the data it also gives you insight and helps you decide your next step. The market also includes product profitability; businesses need to understand or recognize where exactly they can make their money or recover losses.
Also read: Business analyst career path and professional roles.
Analysis can assess product performances and rectify the ones which work commercially. Product profitability helps companies realize the scope of making profits across their range of products, so it essentially leads to better decision-making. The same brand of analytics can help businesses keep tabs on their regular operational basics which take a toll on their financial structure.
BA helps track the amount of money which moves in this area, to help you understand how much you spend on a day-to-day basis just to sustain your company. It's about keeping tabs on the cash flow with the help of real-time indicators to show you over-spending patterns.
Read: Business Analytics – Tools & Applications
3. Risk analysis
Risk analysis is one of trickiest areas in finance, since it actually contributes to the broader decision-making process for companies; with predictive analytics, it's easier to amp up options on assets or market strategies which look promising. In risk management, analytics essentially measures the possibility of the frequency of the losses. Plus, there are a number of risks a company faces, and they don't share the same source.
With analytics it's very easy to categorize them since analytics works with data-driven intelligence, so be it in customer care or revenue transactions or even in administrative issues, analytics can probe and get to the root of the problem. Pls, when it comes to international transactions or trade deals, businesses are more vulnerable to losses and a risk management strategy is crucial.
Global-level financial transactions need the help of big data analytics and blockchain technology to make real-time payments glitch-free and also prevent fraudulence or technical errors. Learn more about how business analytics is crucial for modern banking.
Conclusion
Analytics has made way for a progressive structure of business predictions which can equip businesses with foresight and also guide them during high-risk decision-making. But one of the most effective areas where the influence of analytics is felt is obviously the strategy-making process, especially in the digital age; the access to analytical tools and real-time predictive answers have been a huge help when enterprises try to draw up a big picture scenario and need to prepare for all kinds of risks.
Analytics also personalizes a company's approach since it can now monitor consumption patterns and connect with consumers in a more immediate and relevant way, after studying what they are looking for, or the kind of financial goals they have.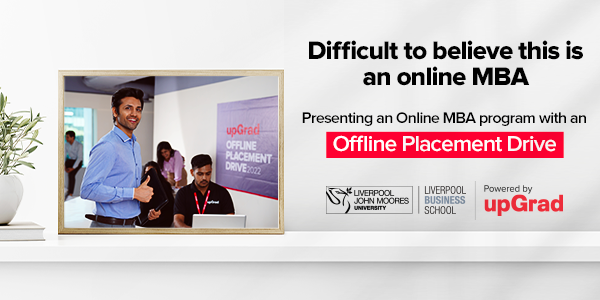 Business Analytics has become an integral part of the business world. As data keeps on piling up by the minute, more and more organizations are relying on BA and BI tools to boost profitability and optimize business operations. And more students and professionals are rushing to pursue MBA Business Analytics Course to brush up their knowledge and experience.
Featured Program For you MBA From Golden Gate University.
And with the cut-throat competition that exists today, businesses that do not integrate business analytics within their framework are not only missing out on growth opportunities but also might fail to keep up with the market over time.