Doug Cutting and Mike Cafarella created Hadoop way back in 2002. Hadoop originated from the Apache Nutch (an open-source web search engine) project, which was further a part of the Apache Lucene project. The goal was to design an open-source framework that allowed for data storing and processing in a distributed and automated computing environment.
Hadoop is a software framework explicitly created for Big Data management, storage, and processing. It not only stores massive volumes of data, but it can also run applications on multiple clusters of commodity hardware. 
Hadoop boasts of a highly scalable architecture, such that it can expand from a single server to hundreds and thousands of machines wherein each machine provides computation and storage. Its distributed feature enables speedy and seamless data transfer among the nodes in the cluster, thereby facilitating continued functioning even if a node fails. 
Thanks to Hadoop's distributed architecture, high scalability, high fault tolerance, enormous processing power, and fast processing speed, it is the perfect data management tool for businesses of all sizes. As a result, not only large corporations but also small and medium-sized businesses are adopting Hadoop. This growing adoption and demand for Hadoop services are creating a huge need for skilled Hadoop experts in the industry. Hadoop Developer is one of the many coveted Hadoop roles in demand right now.
Who is a Hadoop Developer?
A Hadoop Developer specializes in handling and managing the requirements and processes associated with the Big Data domain. The job role is pretty similar to that of a Software Developer, with the only difference being that a Hadoop Developer focuses on Big Data.
Hence, Hadoop Developers must possess in-depth knowledge of Hadoop tools and concepts, be familiar with all the elements of the Hadoop ecosystem (HDFS, YARN, and MapReduce), and understand the individual functioning of those elements as well as how they work together within the Hadoop ecosystem. Hadoop Developers are primarily responsible for designing, developing, implementing, and managing Big Data applications.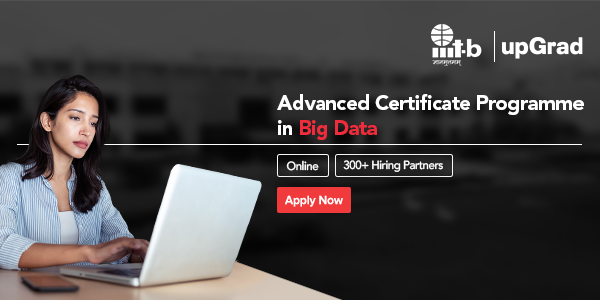 The job of Hadoop Developers primarily revolves around Big Data. They collect data from disparate sources, clean and transform it, decode it to extract meaningful patterns, analyze it, and store it in a database for future use. They also prepare detailed visualization reports for the cleaned and transformed data using various Business Intelligence (BI) tools to help other stakeholders (particularly non-technical members) in the project understand the connotations of the extracted data.
Responsibilities of a Hadoop Developer
To install, configure, and maintain the enterprise Hadoop environment.

To source and collect data from multiple platforms in large volumes.

To load data from different datasets and determine which is the best file format for a specific task. 

To clean data to best fit the business requirements at hand using streaming APIs or user-defined functions.

To build distributed, reliable, and scalable data pipelines for data ingestion and processing in real-time.

To create and implement column family schemas of Hive and HBase within HDFS.

To use different HDFS formats like Parquet, Avro, etc. to speed up system analytics.

To understand the requirements of input to output transformations.

To fine-tune Hadoop applications for improving their performance.

To define Hadoop job flows.

To review and manage Hadoop log files.

To create Hive tables and assign schemas.

To manage and deploy HBase clusters.

To build new Hadoop clusters as and when needed.

To troubleshoot and debug run time issues in the Hadoop ecosystem.
Skills required to become a Hadoop Developer
Every Hadoop Developer must have the following skills:
In-depth knowledge of the Hadoop ecosystem, its various components, along with different tools including HBase, Pig, Hive, Sqoop, Flume, Oozie, etc.

In-depth knowledge of distributed systems.

The ability to write precise, scalable, and high-performance code.

Basic knowledge of scripting languages like Java, Python, and Perl.

Basic knowledge of database structures and SQL.

Excellent grasp over concurrency and multi-threading concepts.

Experience in writing Pig Latin scripts and MapReduce jobs.

Experience in data modeling with OLAP and OLTP.

Experience in working with various data visualization tools like Qlikview and Tableau.

Experience in working with ETL tools like Pentaho, Talend, Informatica, etc.

Strong verbal and written communication skills.

Analytical and problem-solving skills.

Business acumen and domain knowledge.
Also read: Data Scientist Salary in India
How to become a Hadoop Developer?
To become a Hadoop Developer, it is not mandatory to come from a Computer Science background – any related specialization such as Statistics/Mathematics/Data Analytics/Information Science will bode well for the job profile. After obtaining your graduate/postgraduate degree, the first step to becoming a Hadoop Developer would be to focus on acquiring the right skills for the job profile. So, keeping in mind the skills we've listed above, you must: 
LearnJava, and SQL.

Get familiar with Linux.

Work with MapReduce algorithms.

Learn different database concepts.

Learn the nitty-gritty of Hadoop ecosystem

Learn different Hadoop and HDFS commands.

Start writing beginner-level code for Hadoop.

Dig deeper into Hadoop programming. 

Take up production-grade Hadoop projects.
Apart from these steps, here are some tips that will help you become a good Hadoop Developer:
Own the data

– Since the job requires you to spend a great deal of time in collecting, cleaning, and transforming the data for further analysis and storage, you must dig deep into the data you are working with. This will help you to gain the optimum beneficial insights from the data. 

Be ready to learn new things

– You should always be open to learning new concepts and new technologies that could help you improve your Hadoop projects and applications.

Focus on learning Data Science techniques

– Invest your time to learn about the different Data Science techniques such as data mining, data transformation, data visualization, among other things. This will help you to use the data to its maximum potential to solve diverse business challenges.
Hadoop Developer Salary in India
Hadoop Developers can find job opportunities across various sectors of the industry, including IT, finance, healthcare, retail, manufacturing, advertising, telecommunications, media & entertainment, travel, hospitality, transportation, and even in government agencies.
However, the six major industries that are driving the demand for Hadoop talent in India are IT, e-commerce, retail, manufacturing, insurance, and finance. Of all the industries, e-commerce records as having the highest Hadoop salaries in India. From big names like Amazon, Netflix, Google, and Microsoft to startups like Fractal Analytics, Sigmoid Analytics, and Crayon Data – every company is investing in Big Data and Hadoop talent. 
The Hadoop Developer salary in India mainly depends upon a candidate's educational qualifications, skill set, work experience, and the company size and reputation, and job location. For instance, candidates who have a postgraduate degree can earn a starting package of around Rs. 4 – 8 LPA.
However, graduate freshers can earn between Rs. 2.5 – 3.8 LPA. Similarly, professionals who possess the best combination of the skills we've mentioned above can earn anywhere between Rs. 5 – 10 LPA. Mid-level professionals in a non-managerial capacity receive an average annual package of Rs. 7 – 15 LPA and those in managerial roles can make around Rs. 12 -18 LPA or more.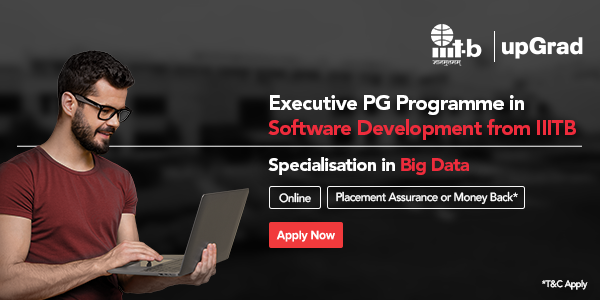 The salary scale of senior-level Hadoop Developers (with over 15 years of experience) is usually very high, ranging between Rs. 28 – 50 LPA or more. 
The global Hadoop Big Data market is projected to grow from US$ 4.91 billion in 2015 to US$ 40.69 billion by 2021, recording a CAGR (Compound Annual Growth Rate) of 43.4% during the forecast period. This indicates positive growth in the demand for Hadoop Developers in the years to come. 
Conclusion
We hope you liked our article on Hadoop developer salary in India. These numbers above are not set in stone. The real influencer of your salary is the skills you have,  the mastery you have attained over them, and how quickly you grow and make the company grow as well.
If you are interested to know more about Big Data, check out our PG Diploma in Software Development Specialization in Big Data program which is designed for working professionals and provides 7+ case studies & projects, covers 14 programming languages & tools, practical hands-on workshops, more than 400 hours of rigorous learning & job placement assistance with top firms.
Learn Software Development Courses online from the World's top Universities. Earn Executive PG Programs, Advanced Certificate Programs or Masters Programs to fast-track your career.
Master The Technology of the Future - Big Data