Introduction
It has been nine years since big data is known for its massive presence in our lives, and since then has been the 'big' talk in the technological industry. Organizations have finally understood the big data example in various niches and have begun to be more objective on data-driven results. However, the application of big data isn't exactly as easy as it may sound; but its efficiency and speed make it a preferred choice for enterprises to edge over others. 
Big data applications in real life have induced the ability within industries to adopt agile and quick decision making, backed by data. It has created a healthy and self-sustainable system for institutions to evaluate and improve their products and services continually. 
Big Data Examples
Big data is a commonly used term that interprets into large sets of gathered data. While it may sound simple, these vast datasets are often enormous in numbers and increasingly complex to compute by any regular data processing software.
Instead, it requires an organized process of data collection, analysis, storage, sharing, finding, visualizing, deriving insights, protecting crucial information, and regular updates. Primarily engineered to facilitate risk-free and generating high-value decision making, it also helps in effective data management in overwhelming numbers.
Appreciated in all public and private sector industries, big data has revolutionized the way companies look towards their data generated, and reap the most of it. Be it healthcare to education, entertainment to banking – big data has certainly raised the bars in optimizing an enterprise's overall performance. 
Data shows that even if big data has been around since 2005, it wasn't until 2013 that big data got noticed for its unique possibilities. According to reports, 53% of companies used Big Data Analytics in 2017 for crucial activities like decision making, product development, and more.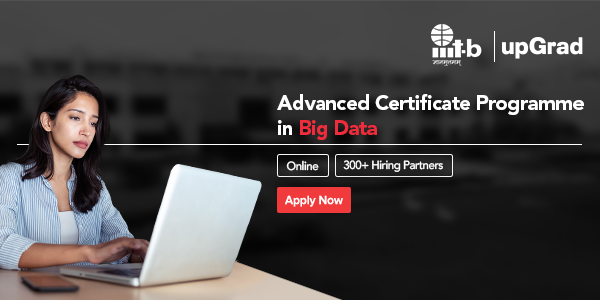 Let's learn about some of the most successful big data examples of all-time:
Explore our Popular Software Engineering Courses
Marketing
Big data work like wonders for marketers in terms of generating targeted ads for their audience. Insights drawn from tracking sales transactions, purchase trends, marketers can finally create campaigns based on data-driven customer expectations.
Such campaigns can prove to be more effective since these are based on customers' online activity and shopping behaviors. For business owners, such convenience could mean cost-effectiveness and implementing predictive analysis for high-potential leads. Learn how data science disrupts the marketing industry.
Big data applications primarily benefit marketers in the following ways: 
Achieving more targeted advertising and therefore staying ahead of their competitors:

From Amazon to Netflix, brands collate colossal amounts of data (thanks to their massive subscriber-base) and show suggestions to their customers based on their previous likes and preferences. 

Semantic search:

Often, customers search for queries in their natural language instead of keywords. For search engines,

big data

provides them with a better understanding of such questions and offers better results. Walmart has implemented a semantic search into its website and has reported an increase in conversion by 10-15%, which can mean millions of dollars or more. 

Relevant content generation:

For content creators and managers,

big data

helps them to understand their readers' mindsets. It can lead them to curate content that appeals relative to the readers, based on their interests. Spotify is one such content creator that suggests podcasts and other original content found on the listening preferences of its subscribers with the help of third-party vendors.

Conclusive results:

Since

big data

enables marketers to have better campaigns with several factors involved, the process leads to getting more conclusive test results. Facebook understands the areas of interest for different users based on their ages and therefore personalizes the experience accordingly. It could include suggested watch, photos, and other content that are mostly preferred in that age group.
Learn more: Characteristics of Big Data: Types & 5V's
Healthcare
The healthcare industry has been one of the primary adopters of big data and has improved the quality of life. As important as an industry, big data has brought patients and doctors closer with its super-personalized treatment. Big data predictive analysis has reduced hospitalizations and ER visits by 64% in chronic patients from a better understanding of a patient's history to discovering breakthrough medical applications. Here's how:
Alayacare's approach to predict and diagnose any underlying negative health issues in the elderly, you would come across that

big data

could identify symptoms of any symptom of diseases commonly found in the same demographics. Such early detection of the conditions has made patients' treatment comfortable and productive.




 

Tech-giant Apple has taken diagnostics from physical clinics to smart wearables. It has helped doctors keep a better track of their patients' heart rate, body temperature, and other biometric data.
In-Demand Software Development Skills
Learn more about big data use cases in healthcare.
Education
The education industry has been one of the most successful big data examples, as it has taken students' performance evaluations to their daily progress. Students now learn and think in a digital classroom with a more personalized and one-on-one approach and learning models. Educators use big data to understand their students' works better as it now includes a cross-reference layer to identify loopholes in any learning models. Here's how:
In the University of Alabama, educators and administrators sit together to identify data patterns in optimizing recruitment operations of the institution. Read more about big data applications in education.
Public Sector
Some of the world's most influential governments take a significant big data approach since a vast amount of data is collected every day. Such data volumes can now be leveraged to optimize bureaucratic procedures and enhance quality public services. Even for police departments, big data applications like "predictive policing" in real life models have been instrumental in reducing gun violence in Chicago. Here's how:
Fast and informed decision-making in political events.

Identify attention areas, like perpetrators of crime forging identities.

Devise methods for handling national challenges like unemployment. 
FDA has been known to use big data to identify any patterns and conduct examinations to understand events related to food infections. Government agencies like Palantir Technologies in California are using big data predictive analysis to foretell any possible terrorist threats or activities.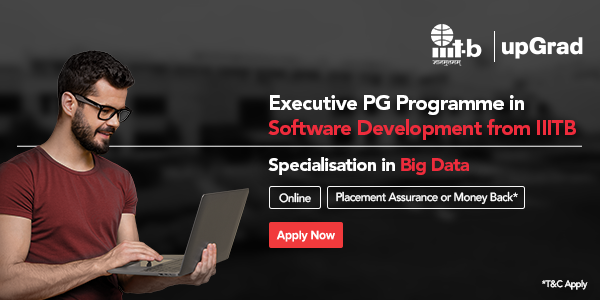 Media and Entertainment Industry
According to the Leichtman Research Group study, more than three-quarters of all households in the US have subscriptions to online streaming platforms. It automatically generates massive amounts of data and revenue worth $38.56 billion in 2018. As the market grows exponentially every day, video platform giants like Netflix, Hulu, Amazon Prime rely on big data to monetize their content. Here's how:
Better insights on customer preferences and interests

Optimization of digital media distribution of media streams
YouTube recommendations are based on your real-time activity and watch time analytics. Amazon Prime uses big data and provides personalized recommendations in music, videos, Kindle books to its subscribers. Read more about how big data disrupts media and entertainment industry.
Explore Our Software Development Free Courses
Wrapping up
Now, that you can see that the hype around big data is gaining momentum, given its applications in real life. It is predicted that the big data market can reach up to $260 billion by 2022. Big data also requires skillful data scientists and engineers to unleash its true potential as it grows imperative to industries.
If you are interested to know more about Big Data, check out our Advanced Certificate Programme in Big Data from IIIT Bangalore.
Learn Software Development Courses online from the World's top Universities. Earn Executive PG Programs, Advanced Certificate Programs or Masters Programs to fast-track your career.
What is the use of Big Data in weather forecasting?
Weather sensors and satellites are now present everywhere to detect various environmental conditions. These sensors store a large amount of data which is further collected to monitor the status of the weather. The raw data received from the satellites are also very helpful for measuring weather forecasts, understanding how natural disasters work, knowing about global warming, making arrangements for crises, and predicting water availability. A prominent example of such a case is IBM's Deep Thunder which is IBM's research project that uses high-performance devices equipped with big data to predict weather forecasts. Moreover, IBM also attempts to help Tokyo analyse the weather to detect possibilities of natural calamities.
How is the space sector working with Big Data?
Space, overall, is a vast sector that needs a lot of data to regulate its information. Different space agencies spread across various countries are responsible for observing the information received from satellites that orbit around the earth. They do so by using a huge amount of data. In addition to reading space information, they also observe outer space and other planets. Before they directly shoot the payload in space, they monitor the data to simulate the flight path. Factors such as orbit location, weather, trajectory, etc., must be kept in mind before launching any missile or rocket in space. These are complex simulations that constantly need monitoring. NASA uses information from various satellites and covers areas such as atmospheric conditions, geography, etc. NASA uses Big Data to gather all the details and analyzes them to run simulations.
How is Uber using Big Data?
Uber is a rideshare company that monitors driver availability, rising demand, and other factors to hold various predictions. Using this information, Uber mentions a nominal riding pricing for customers. This piece of information also helps to keep up with the growing demands. Data analysis also plays a major role in estimating Uber's arrival time.
Lead the Data Driven Technological Revolution