When software development was first introduced, the traditional IT or software team was divided into two separate teams, namely the development team and the operations team. These two teams rarely interacted with each other.
The result was disastrous with each one challenging or hindering the other's plan of successful execution. Modern businesses have now learned the importance of an open dialogue between different stakeholders of the same product, and it was the aim to create such a dialogue between the two teams that DevOps came into existence.
Check out our free courses to get an edge over the competition
Components & Benefits of DevOps architecture
Why do we require DevOps?
The responsibilities of the development team includes the actual work on the software, its development, and ensuring the correctness of the code's function. However, it is the operations team's responsibility to work or run the code. The lack of communication leads to conflict about the execution of the code. The DevOps came into the picture to address this issue. It acts as a bridge to reduce or eliminate the gap that exists between the two teams. In essence, it is a methodology that promotes collaboration between the traditional development and operation teams.
So, what is DevOps?
What is DevOps? What does a DevOps developer do? DevOps is a technique or methodology or practice that promotes continuous communication and collaboration between the development and operation processes to increase productivity. In other words, it is a methodology that aims at combining development, quality assurance, deployment, and integration into a continuous set of processes. DevOps is often seen as an organic extension of continuous delivery and Agile approaches.
Several developers who have been using DevOps for quite a while now still find it hard to describe or define the methodology in clear and concise terms. The direct reason for this limitation is the fact that there are not any toolsets to define DevOps architecture for what it is, what it intends to do, and how does it carry out the intended methodology to achieve the desired results.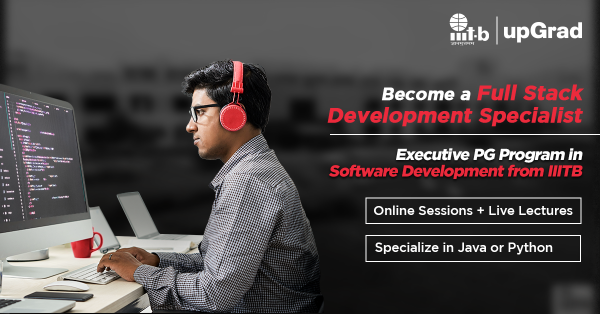 Check out upGrad's Advanced Certification in Blockchain
Having said that, there are practices every DevOps model is made of, which organizations can use as per their needs. The DevOps approach may look a little different when it is applied by different organizations and environments; however, the result they lead to is always the same.
DevOps is amongst the most discussed and preferred software development methodologies in the current times. It is used by Netflix, Amazon, Facebook, Etsy, and several other globally acclaimed companies. But, before you take the plunge, it is important to understand DevOps architecture.
Read: How to Become a DevOps Engineer?
Explore our Popular Software Engineering Courses
Understanding the DevOps architecture
DevOps architecture is implemented for applications that are hosted on large distributed networks and cloud platforms. Agile development is the key when it comes to using this architecture for continuous delivery and integration. As already discussed, if the development and operations teams don't work in tandem, the process of designing, testing, and deploying applications is a process that is both time-consuming and less efficient.
Check out upGrad's Advanced Certification in DevOps 
When the teams are not in sync with each other, delay in delivery is expected. DevOps architecture strictly defines the roles and responsibilities of these teams, ensuring that they are continuously in touch and working closely towards the achievement of a single objective. It amends the shortcomings of these teams and makes them more productive.
Components of DevOps architecture
1. Plan & identify
Making use of advanced agile practices and project management tools to track workflow allows all stakeholders to follow a common path towards prioritization and better results.
It helps project managers in ensuring that teams are taking the right direction and know the potential pitfalls and obstacles that they may encounter over the course of the entire journey. They are better prepared and are ready with the solutions to deal with potential challenges.
2. Development
The development team builds the code after the necessary trial and error and then puts it for further use on a version control system that has the source code. After the release of the code, the development team could still be required to incorporate changes based on the feedback coming from other important stakeholders. The development phase, along with all the other phases, is a continuous process for improving the application to its best possible version.
3. Testing
Once the code is developed and uploaded on the version control system, it is tested thoroughly with the help of test codes. Every time there is a change in the source code, the application code is also modified and tested before it is moved further.
4. Integration
After the completion of each stage in the DevOps architecture, the application code is moved to the next stage. This is done using integration tools. The continuous practice of maintaining consistency in the code when it is moved from one phase to another using integration tools is referred to as continuous integration of the application code.
5. Deployment
The addition of new features in the application also requires certain modifications in the overall application environment. This process of modifying the environment to support changes in the application is called configuration management. Certain deployment tools are used for this purpose. Continuous deployment is when the application environment is continuously changed as per the addition of new features in the application.
6. Monitoring
It has been found that even with thorough planning and testing, there are instances where bugs still make their way to production. Continuous monitoring helps in keeping a check on bugs and other unwanted application behavior. It also monitors feature requests every time the application is updated.
Explore Our Software Development Free Courses
Benefits of DevOps architecture
Organizations can enjoy several benefits if they implement the DevOps methodology properly. We have listed down a few of those benefits:
1. Opportunity to bring down associated costs
Operational cost is the biggest concern for most organizations. DevOps lets them keep their spending in check without compromising on the quality of the product. DevOps architecture is known to improve efficiency. This allows businesses to lower their production cost and increase production.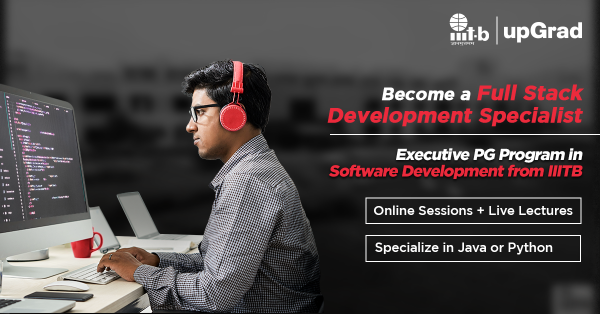 2. Better productivity and fast deployment
DevOps streamline all the processes and ensure shorter development cycles. This makes all the teams that are working together, more productive. Also, the software takes less time for deployment.
3. Improved user experience or customer satisfaction
DevOps thrives on user feedback and user experience. DevOps allows all the information collected from clients to be put to better use. It ensures that client voices are heard – guaranteed customer satisfaction.
4. Even better efficiency in the long-term
DevOps makes the development lifecycle extremely simplified. It is a step in the right direction when you consider how complex it used to be previously. Gathering requirements becomes easy. And greater overall efficiency is achieved throughput for an organization that is using DevOps. A culture of transparency, accountability, and collaboration is created. The results of the iteration of this culture get better with time.
In-Demand Software Development Skills
Conclusion
Let us sum up by understanding that the biggest brands in the world today are using DevOps to better performances – after all both, the operation and execution teams need a platform for communication for smooth execution. Companies interested in mirroring their achievements to gain a competitive edge and long-term business success, need to take the plunge with the help of a DevOps architect.
If you're interested to learn more about  DevOps, big data, check out upGrad & IIIT-B's PG Diploma in Full-stack Software Development which is designed for working professionals and offers 500+ hours of rigorous training, 9+ projects and assignments, IIIT-B Alumni status, practical hands-on capstone projects & job assistance with top firms.
Read our Popular Articles related to Software Development
What is DevOps?
DevOps is a descriptive word that mixes IT software department's Development and Operations practices. IT experts seeking more efficient and imaginative methods to automate and speed up the product delivery process originated the term in the mid-2000s. As a technological change agent, DevOps promotes a culture of collaboration and information sharing, which is a substantial departure from previous silos. The DevOps cultural revolution has already swept the technological world, and it can no longer be confined to software development. Its popularity has moved to product engineering services, a slew of Internet of Things devices, and cloud-enabled services, earning it the moniker CloudOps.
Why is DevOps important?
The developer community is in charge of software development, which includes authoring, implementing, testing, and rewriting code. In contrast, the operations team is in charge of the systems that run that code. DevOps is essential when these two teams are working on the same system yet have completely different thought processes. DevOps enables these developer and operations groups to learn new ways of working together, allowing for complete cooperation. Many of the tactics used by developers are also used by operations staff in their DevOps systems. By utilizing similar principles and practices, DevOps enables operations and development teams to interact in a mutually advantageous manner.
Which industries use DevOps?
DevOps has wreaked havoc on almost every industry that relies on software delivery, as well as other application delivery endpoints, including devices, the web, and mobile apps. It is presently the only method that uses simulators, virtual machines, and remote firmware monitoring and upgrades to help prepare for real-time failure situations. DevOps is the most efficient way to achieve the IoT aim since it is a strategy that allows for bulk actions on several devices at the same time. eInfochips offers direct, proven expertise in providing DevOps services in a variety of domains, including home automation, industrial automation, medical devices, video surveillance, and networking.
Prepare for a Career of the Future