"The best marketing doesn't feel like marketing."
– Tom Fishburne, Founder and CEO, Marketoonist
Several times, we come across advertisements which do not sell the product or service directly. For example, soft drinks like Thumbs Up and Mountain Dew sell an idea of being adventurous and fearless instead of the drink itself. Banks like ICICI do not explicitly discuss a range of banking services that they offer but evoke a sense of security, a sense of being cared for through their ad campaigns with taglines like "Hum hain na" (We are there for you) or "Khayal apka" (Care for you). These companies persuasively align their products with ideas, values or emotions. It is a part of their marketing strategy – in the form of brand positioning.
Positioning in marketing is used to place your brand in the minds of the audience in a particular way. It defines the brand and what it does for a customer. It defines what value it offers and what it stands for. In this way, customers slowly and steadily align these values or ideas with a particular brand and connect with it.
Learn How To Use Audience Targeting In Marketing!
It is extremely important to learn about brand positioning to excel in any kind of marketing job. If you want to upskill yourself, check out our digital marketing courses. Positioning in marketing is important as it plays a crucial role in making the product relevant to your target audience. It explains and strengthens the value of a brand i.e. why and how it solves the problems and makes life easier; or simply why every penny spent on buying this product/service is worth it.

Therefore, every business, whether big or small needs to position their product or service in a certain way. To achieve this goal, a marketer should know what exactly is brand positioning in marketing, how it works, how to write a well-defined positioning statement, what are the different types and methods to perform powerful brand positioning, etc. This knowledge will give an insight of how marketing experts strategize their efforts. Overall, it will help you understand the dynamics of marketing, inside out.
The origin of brand positioning in marketing
The concept of positioning in marketing was popularised by Jack Trout, Al Ries and Philip Kotler in 'Positioning: The Battle for Your Mind' – a Bible for positioning in marketing. It spelled out the mantra of success in branding through positioning.
Winning the Market with Consumer Journeys
According to these marketing gurus, customers are bombarded with advertisements on a daily basis and they deal with it by filtering the information and discarding useless information that they cannot connect with. To effectively place the brand name in the minds of the target audience in such a 'media-blizzard' as they call it, brand positioning is a key.
What does brand positioning mean?
Philip Kotler defines brand positioning as "the act of designing the company's offering and image to occupy a distinctive place in the mind of the target market". In simpler words, brand positioning describes how a brand is different from its competitors and where or how it should be placed in customers' minds.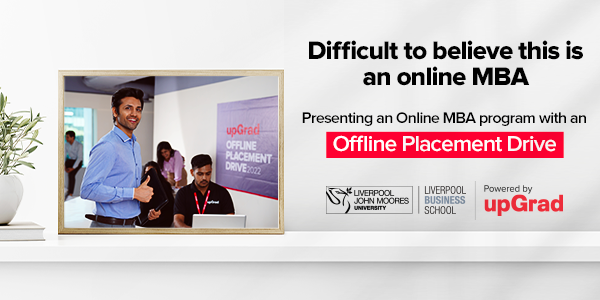 Types of brand positioning in marketing
There are various brand positioning strategies at your disposal to achieve your brand positioning goal. The most popular ones are:
Quality positioning

While positioning a product, a company assures a customer of its highest quality. Tropicana Juice – 100% real fruit juice, is an example of quality positioning.

Price positioning

There are two ways of positioning while using price positioning in marketing. High-value positioning and low value (reasonable pricing positioning). For example Big Bazaar positions itself with an idea that customers will get the best products for cheapest rates – isse sasta aur accha kahin nahi (it can't get better and cheaper than this) while Taj group of hotels' venture Vivanta's positioning efforts clearly states that their service is dedicated to a more aspirational consumer. Words like 'stylish and sophisticated' used in their positioning statements give us an instant idea about the quality of their services.

Benefit positioning

This type of positioning offers an exclusive benefit of using a product/service that no other brand can deliver. For example, Motilal Oswal Financial Services assure solid research and solid (financial) advice.

Solution (problem-solving) positioning

In this type of brand positioning, a company offers a solution to a problem of the target audience. Like LIC offering the comfort of being secured. It positioned itself as an insurance company that would offer solutions to all your worries related to money management and as a friend that would look after your loved ones in case of a calamity – "Zindagi ke sath bhi, Zindagi ke bad bhi" (With you; for a lifetime, and even after that).

Subjective (competitor based) positioning

Positioning a product in the minds of the audience with respect to a competitor by implying that no other brand can serve them better. For example, Malayala Manorama, a newspaper in Kerala, sets itself apart by assuring, "Nobody Delivers Kerala Better".
Why Brands Need To Do More: Lessons from Google, Airbnb & Uber
How to strategically design your positioning statement
A key to robust positioning in marketing lies in writing a strong, well-defined positioning statement. The following steps will definitely help a marketer to write a fitting positioning statement:
Identify the target audience

A thorough understanding of how segmentation and targeting work in marketing will help identify a target market. A target market is essentially a segment or group of people who are most probable to be your customers. It can be the urban youth, the middle-class segment or even population belonging to a particular geographical region.

Read the signals through research

Understand what the target market wants to hear, define its needs and wants, the communication method it is most comfortable with and then prepare your plan.

Communicate the value that the brand aims to create

Deliver a message in a way that it assures the customers that this is all they have been looking for. Make a promise of quality, most reasonable price, benefits that none other can offer or value addition over and above what a rival company is offering based on your assessment of the product/service and a USP (Unique Selling Point) based on which you are selling this product.

Design-Thinking in Content Marketing: Some Ideas and Tools
Examples of noteworthy positioning statements
Amazon for its books segment:
"For World Wide Web users who enjoy books, Amazon.com is a retail bookseller that provides instant access to over 1.1 million books. Unlike traditional book retailers, Amazon.com provides a combination of extraordinary convenience, low prices, and comprehensive selection".
Zipcar:
"To urban-dwelling, educated techno-savvy consumers, when you use Zipcar car-sharing service instead of owning a car, you save money while reducing your carbon footprint".
Notice how both of these businesses define clearly the target segment, what their company does, how it helps you and what is the value that it promotes, and the range of benefits that it offers.
Such well-defined positioning statements, in fact, such remarkable positioning in marketing has multiple benefits. First and foremost, it makes every department of an organisation, market-oriented. It becomes a part of organisational philosophy and value.
It creates loyal customers. It helps you stand out in stiff competition. And most importantly, it attracts your target audience in a very powerful way. It helps them remember your brand a certain way, a way you want them to remember it.
5 High Impact Digital Marketing Strategies to Win the Market
How to learn about positioning in marketing?
You cannot master marketing without a profound knowledge of brand positioning. It won't be an exaggeration to say that it is a focal point of all marketing efforts. Reading books and online articles won't take you too far. For a deep insight into how positioning in marketing works, you should undergo formal training and educate yourself thoroughly.

If you wish to explore and become an expert in Digital Marketing, check out upGrad & MICA's Advanced Certificate in Digital Marketing & Communication. Become an expert in social media marketing, content marketing, branding, marketing analysis and PR. This course helps you to not only understand brand positioning but gives you an opportunity to apply learnings from real-time case studies and industry projects to create a robust marketing strategy and scale new heights in your career.
Learn Online MBA Courses from the World's top Universities. Earn Masters, Executive PGP, or Advanced Certificate Programs to fast-track your career.