Earlier this year, Consensys announced its list of the top 20 Blockchain projects. Out of the 20 Blockchain projects, 16 are built on the Ethereum platform alone! With Blockchain advancing steadily in the industry, the number of Blockchain projects is increasing as we speak. The Blockchain community is actively engaged in building quality Blockchain projects that have the potential to transform the way we do things.
Learn Software Development Courses online from the World's top Universities. Earn Executive PG Programs, Advanced Certificate Programs or Masters Programs to fast-track your career.
Check out our free courses to get an edge over the competition.
Today, we'll talk about five such Blockchain projects that can create a lasting impact on the modern industry.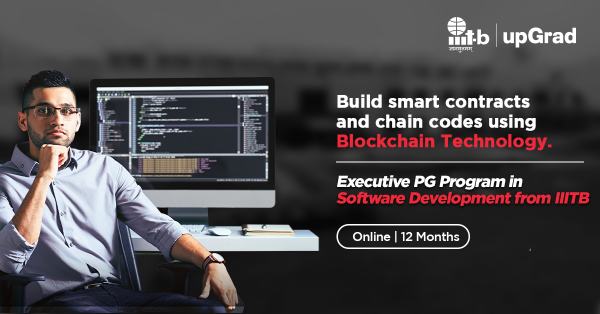 Top 5 Blockchain Projects
Uhive is Blockchain project that aims to take social networking to a whole other level. On the Uhive platform, you can connect with family and friends and also explore your interests just like any other social media platform. However, what's unique is that each user is allotted "spaces" whose value increases with increasing levels of traffic and engagement (likes, comments, shares, and mentions) on the platform. Here, each space is treated like property (like real estate in the real world) which can be bought, sold, rented, and monetized in different ways.
Users who will be using Uhive on a daily basis for routine social media activities will be rewarded accordingly – every week, Uhive will share a significant portion of its ad revenue with its users through the Uhive token.
Check out upGrad's Advanced Certification in DevOps
While a user can own multiple spaces in different locations – 26 locations in the Civilized World and infinite locations in the Grey World. The Grey World is a private, safe space wherein "you can express yourself anonymously." So, you can be whoever and whatever you want to be in this space while remaining completely anonymous. Nothing to worry here since the platform doesn't allow any illegal activity via the Grey World.
Explore our Popular Software Engineering Courses
GOeureka is a travel tech company that leverages Blockchain technology to revolutionize the hotel experience for customers. According to the official website, GOeureka has over 400,000 hotels in various global locations.
The idea behind using Blockchain tech to design a user-friendly and decentralized hotel booking platform is to empower customers with greater transparency by allowing them to communicate with hotels and hotel owners directly. With Blockchain tech, GOeureka aims to provide a dynamic digital experience to users by eliminating hidden costs and commission usually imposed by online travel agents/agencies. It the site itself, users can choose their desired location, the check-in and check-out dates, and the number of guests.
Check out upGrad's Full Stack Development Bootcamp (JS/MERN)
By minimizing the financial commitments of hotels and their reliance on third-party booking platforms, GOeureka is helping hotels around the world to shift their focus on providing quality services to customers.
Explore Our Software Development Free Courses
Today, the pet market has become so vast and diversified that it has become a profitable business for illegal breeders and criminals. Miscreants and unlicensed breeders/traders are illegally trading animals and pets (many of which are abused, malnourished, and sick) around the globe. CogniPet seeks to fight and combat animal trafficking and abuse by leveraging Blockchain tech.
In-Demand Software Development Skills
In essence, CogniPet is an intelligent matchmaking marketplace where breeders and pet owners with a native rating function can interact and engage. It combines Blockchain tech with Facial Recognition to provide pet protection to the animals registered in its system. CogniPet facilitates ownership transfer.
Read our Popular Articles related to Software Development
While Blockchain will help registered pet breeders prove that they are the real owner of the animals, after the sale, they can transfer the timeline ID proof to the buyer. This becomes a digital proof and certificate of ownership. The animals are given a unique and secure digital identity that is linked to genealogical and medical data. Together, the Blockchain and AI-powered Facial Recognition allows for easy and quick tracking of lost pets. Different Types of Blockchain & Their Uses
At present, CogniPet is developing an app to help users arrange animal photos in an organized manner. This will facilitate the fast and speedy tracing of lost pets by allowing the system to browse through the database for the images of missing pets. Users will also be able to store and organize vital information (breed, location, time-stamp, etc.) about animals/pets on the Blockchain network. The data will be safe, thanks to cryptographic keys.
ODEM stands for On-Demand Education Marketplace. It is a Blockchain-based educational marketplace that can be used in both academic and enterprise applications. ODEM cuts out the middleman from the equation – it directly connects candidates, educational institutions, and employers to "make education and employment more affordable, accessible, verifiable and transferable."
ODEM offers a decentralized file storage system to let instructors/students access the Ethereum Blockchain for maintaining academic records. In ODEM, educators/educational institutes and students can store credentials in the form of Ethereum smart contracts. These smart contracts will also validate the courses taken by individual students.
Once a student has completed his/her training, they can share the stored credentials with prospective employers. This helps potential employers to verify qualifications quickly. ODEM's Skills Wizard feature helps students create a career profile for the perusal of potential employers. As for transactions in this domain, ODEM has a proprietary ERC-20 cryptocurrency token – ODE – to pay for tokenized transactions.
According to its official website, Cinemadrom is an "International Blockchain Network of Independent Filmmakers." It is a platform that leverages Blockchain tech to finance, produce, and distribute film projects. Cinemadrom aims to transform the face of global cinema through its two core areas of application:
Cinema Industry – It is a perfect platform for online movies, film agencies, social networks, film markets, film studios, and film distribution agencies.
Crypto industry– It supports mining, cryptocurrency, insurance, multicurrency, investments, and wallet.
With Cinemadrom, filmmakers and cinematographers can raise funds for their movie projects and also use it to distribute their finished projects. Since this is an exclusive channel for the film industry, filmmakers can get better exposure for their craft, thereby boosting the sales.
They can use the platform to enter the international film industry and market. Also, as movie makers make more profits, distribution companies can increase their distribution fees.
Furthermore, Cinemadrom also lets movie makers and advertisers create portfolios of target audiences based on economic, religious, intellectual, social, and geographic factors. This helps in the creation of a loyal viewer and fan base.
Types of Blockchain Projects
There are five types of blockchain projects for final year students to try:
'Fear of Missing Out' Blockchain Projects
FOMO ideas are entirely centralised since they are usually handled by an individual corporation for application internally or with a relatively small number of collaborators. They normally occur when an organisation wants to be considered creative but still hasn't completely analysed how the blockchain would benefit the organisation or the possibility that it is the most suitable technology.
These blockchain solutions address any existing issue, especially record-keeping-related challenges. They consistently add quality to the company irrespective of whether they are applied at work or not for some time. The possibility of eventually losing authority over data and agreements is the only disadvantage of this project type.
A reputable brand supports these projects. They usually have solid technological roots. They typically deal with well-known, costly and extensive challenges within a particular field. They require users to share necessary data and give up certain authority to allow the sole blockchain holder to cash in from a concentrated market.
The evolutionary archetype of blockchain solutions is built to develop over time and utilise tokens with decentralised management. Blockchain technology makes it possible to stop inflated prices and restrict the involvement of unauthorised users on the site. Each ticket is tokenized, associates the buyer's data to their purchase, and archives it.
Blockchain-Native Solutions
These solutions are developed by start-ups or larger groups of well-established businesses that seek to undermine the current ecosystem or build a fresh set of possibilities. Such a blockchain project might not initially have a decentralised and tokenized management, but it will eventually offer to evolve in that path.
Why are Blockchain Projects Important?
Blockchain projects are not only interesting but also quite important for developers. Some of the importance of these projects are as follows:
The Structure is Decentralised
Blockchain projects are decentralised, which means a single central organisation or person does not control them. This implies that anybody and all individuals have access to blockchain projects.
Blockchain Projects are Immutable
Decentralised blockchain projects have the additional benefit of being immutable, which means that once data has been added to the blockchain system, it cannot be modified or deleted without authorisation to access it.
Authorised Control of Data
Blockchain projects that give individuals ownership over their share will be important in the coming years. Users can decide how the information they provide is employed and who has authority over it by modifying the conditions on their end when they are given the opportunity to monitor it.
Tokenization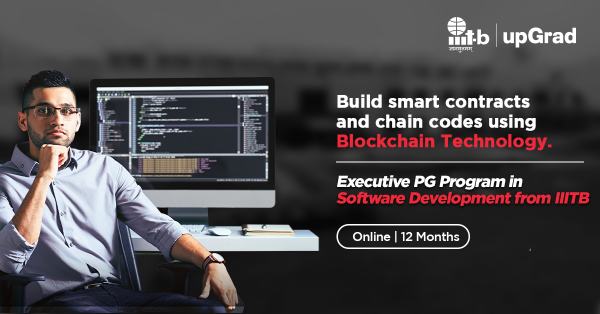 Tokenization plays an important role in blockchain projects with source code since it lets you exercise control without needing actual ownership of a tangible thing or resource. Additionally, it enables partial ownership, which makes operations like crowdfunding much simpler than before the tokenization process.
Wrapping Up
These are only five among the many, many, fantastic Blockchain projects that are taking shape as we speak. Such pioneering Blockchain projects go to show that the technology indeed has tremendous potential and capabilities that are yet to be uncovered.
There is a rise in careers in blockchain technology and blockchain has tremendously changed the very face of the technology industry forever. If you're interested to become a blockchain developer and build smart contracts and chaincodes, checkout IIIT-B & upGrad's Advanced certificate program in blockchain technology.