Introduction 
Big Data is quite a buzzword in modern times and influencing not only the IT sector but other key industries as well. These include big data in finance, big data in government, banking, healthcare, education, agriculture, telecom and the list goes on. The International Data Corporation's Worldwide Semiannual Big Data and Analytics Spending Guide anticipates that the worldwide investment on big data analytics will grow to more than $203 billion in 2020 compared to $130.1 billion in 2016. 
What is Big Data Analytics? 
Big data is a collection of large and diverse data sets consisting of structured, unstructured, as well as semi-structured data from various sources. Traditional data processing and management tools are inadequate for handling this vast repertoire of data and, thus, require advanced tools. Therefore, big data analytics is the use of advanced tools to analyze and process large data volumes for building predictive models and guiding strategic decision making.
Big data is characterized by complexity, high volume, wide variety and high velocity. Large scale big data is generated in real-time from different sources like social media, web, devices, sensors, log files and transactional applications. Advanced analytics techniques such as data mining, statistics, machine learning, predictive and text analytics are used by researchers, analysts and businesses to tap the potential of previously inaccessible information for better decision making.
Know more: Critical Big Data Skills
Critical Use Cases of Big Data Analytics 
Healthcare – The healthcare industry has to deal with vast volumes of data. Big data analytics has made it possible for medical practitioners to efficiently harness the data, be it developing personalized medicines or detecting unusual disease patterns.
Agriculture – Farm data collection and processing have been made possible with the use of sensors and automatic machines, which in turn has contributed to better farm management practices, increased crop yield and protection against environmental risks.
Education – Be it developing academic skills or evaluating teacher and student performance, big data analytics has transformed the education sector in more ways than one.
Entertainment and media – Big data has enabled the entertainment industry to optimize content, suggestions, ads, and broadcast timing to attract maximum viewer attention. 
Telecom – Big data has enabled the telecom industry to deliver hassle-free connectivity to users. 
Also Read: Why to Become a Big Data Developer?
Big Data Analytics in Finance 
With the evolution of technological innovations, big data has emerged as an integral part of the banking and financial sector, and as such, big data in finance is becoming an essential aspect of human activity. Financial services such as digital banking, asset management, and wealth management platforms, online peer-to-peer lending, SME finance, crowd-funding platforms, mobile payment platforms, and cryptocurrency create vast volumes of data that have to be managed efficiently and carefully with no damage to information.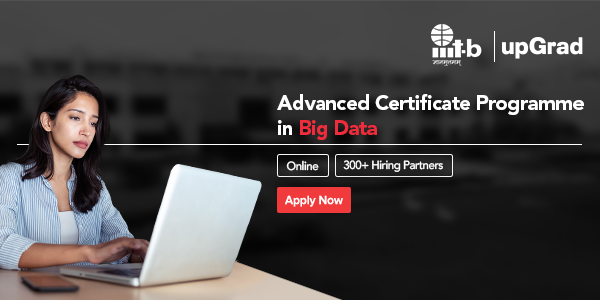 Since the functioning of any financial organization relies on data and its protection, big data analytics has brought the much-needed fluidity and transparency in the finance industry. Be it risk analysis, fraud detection, customer satisfaction, or algorithmic trading, big data has empowered the financial system to focus more on improved service delivery rather than worrying about security issues.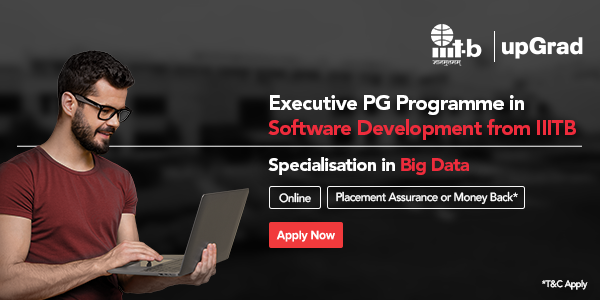 Top Applications of Big Data Analytics in Finance 
Fraud detection – While the rapidly growing digital world has proved quite beneficial, it has its share of frauds and scams. The biggest challenge faced by the banking sector today is the increasing number of cyberattacks that have rendered sensitive customer information vulnerable. But thanks to big data analytics and machine learning algorithms, unusual user activities and spending patterns have enabled financial organizations to detect frauds and scams on time.
Risk Management – To prevent significant revenue losses, the banking organizations must establish a robust risk management system, and this is where another application of

big data in finance

emerges. Real-time risk detection and protecting customers from frauds has been made possible with big data analytics.

Customer relationship – Maintaining satisfactory customer relations is the biggest challenge faced by the banking sector. From collecting and analysing customer data to providing beneficial offers and ensuring the safety of transactions, big data analytics has transformed the way banking organizations interact with customers.
How has big data analytics influenced the financial sector? 
In a nutshell, the impact of big data and analytics on the financial sector include the following:
The information furnished by big data influences crucial success and production factors in the financial services.

Financial analysts can make better and more informed investment decisions.

Financial industries use data-based predictive models to monitor spending patterns.

Big data analytics has increased our understanding of financial markets.

Tax reform, trade, investment, risk analysis, automation, fraud detection, and management have been revamped with the availability of useful data sets.

The use of big data analytics in the finance industry has helped in overcoming various challenges and provided valuable insights on how to improve the banking experience while meeting the needs of customers.

Lastly, big data has created transparency and has significantly impacted economic analysis and modeling. 
Conclusion
The availability of vast amounts of data has opened endless opportunities for businesses and industries to improve their services and increase profits. The banking sector has benefited significantly, and needless to say, big data in finance has emerged as the most promising field where big data analytics has found several applications.
From detecting frauds to improving customer relations, the financial sector is leaving no stone unturned to tap the potential of big data. Big data analytics has revolutionized the online banking industry and continues to impact the most crucial aspects of banking and finance across the globe.
If you are interested to know more about Big Data, check out our PG Diploma in Software Development Specialization in Big Data program which is designed for working professionals and provides 7+ case studies & projects, covers 14 programming languages & tools, practical hands-on workshops, more than 400 hours of rigorous learning & job placement assistance with top firms.
Learn Software Development Courses online from the World's top Universities. Earn Executive PG Programs, Advanced Certificate Programs or Masters Programs to fast-track your career.
Master The Technology of the Future - Big Data