With the advent of social media, influencer marketing has been on the rise. In recent times, it has become an indispensable part of any marketing strategy. Studies show that an increasing number of brands are spending more on influencer marketing. Companies have also started to increase their influencer budgets.
Best Online Digital Marketing Courses

However, you need to understand that only the right strategies can help your influencer marketing campaign succeed.
Here are some of the most common influencer marketing strategies you should know:
#1. Ambassador Programs
Ambassador programs can really help your brand amplify your reach and boost conversions. By collaborating with a popular influencer, you are making them the face of your brand. It is quite similar to brand endorsements.
Top Digital Marketing Skills
When you make a popular influencer the face of your brand, they use social media to promote your brand. In this way, they transfer their audience's trust in them towards your brand. A major advantage of ambassador programs it that they provide long-term returns.
#2. Brand Mentions
This follows the working pattern of ambassador programs. Once you've collaborated with an influencer, they will mention your brand in their social media posts. Being featured in your influencer's posts greatly helps boost your brand's reach. Brand mentions are also known to increase social engagements.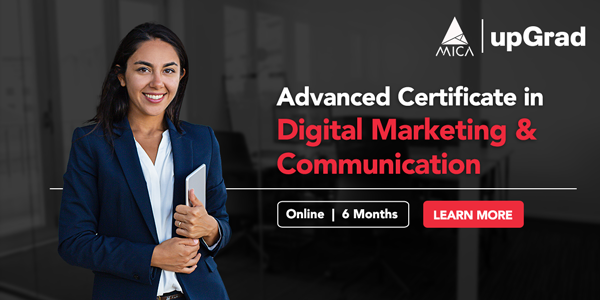 #3. Guest Posts
Guests posts also help magnify your brand's reach on a wider scale. You may utilise them in two ways. You can either ask your influencer to write posts on your website. Or you can ask them to post your branded content on their blogs and social media pages. Guests posts increase visibility as they tend to include informative content.
#4. Discount Codes
Using special discount codes not only increases brand awareness, it also boosts conversions. When you're offering special discount codes to influencers so that they can offer it to their followers, you're making a push. Pushing your influencer's followers to purchase your products. This helps you with not only increased sales, but also creating brand loyalty.
Digital Marketing Free courses to Learn
Learn digital marketing course online from the World's top Universities. Earn Masters, Executive PGP, or Advanced Certificate Programs to fast-track your career.
upGrad's Exclusive Digital Marketing Webinar for you –
Webinar with Q&A Session on Digital Marketing
How To Evaluate an Influencer Marketing Campaign?
Influencer marketing can be one hefty job. With these strategies in place, you can easily build an influencer marketing campaign of your choice. To learn more about other strategies, check out the below gifographic from Grin.co:

What is brand awareness?
In marketing, brand awareness refers to the degree to which consumers recognize a product by its name. If an organization is looking to revive an old brand or promote a new product, creating brand awareness is an indispensable step in this process.

Creating brand awareness also helps companies communicate to their target audience how their offering is superior to what the competition has in the market.

Products and services with high levels of brand awareness typically generate more sales. Consumers will always prefer to purchase a product whose name they are familiar with over an unfamiliar offering.

High levels of brand awareness also serve as automatic detriments to competitors and prevent them from increasing their market share.
What is website traffic?
The volume of users who are visiting a website is known as website traffic. Website traffic is dependent upon the way visitors find out about the site, the reason behind the visits, and the value proposition of the website.

Website activities are monitored by servers. Whenever a page receives a visitor, it is registered as a hit. A single visit to a site may involve more than one action and browse through multiple pages. This single visit is referred to as a session.

The success of a website is dependent upon its traffic. For organizations and businesses, understanding website traffic is crucial to achieving its marketing goals.
What is brand loyalty?
The positive association that consumers attach to a particular brand or product is known as brand loyalty. Brand loyal customers are devoted to a good or service. This is reflected in their repeated purchase of the same item over its substitutes or alternatives in the market.

To maintain and create brand loyalty, companies invest large sums of money in customer service.
Ride the Digital Wave
UpGrad and MICA's PG Certification in Digital Marketing & Communication
Learn More