The upGrad Advantage
Strong hand-holding with dedicated support to help you master Full Stack Development
Receive unparalleled guidance from industry mentors, teaching assistants and graders
Receive one-on-one feedback on submissions and personalised feedbacks on improvement

Student Support is available 7 days a week, 24*7 for non-academic queries.
You can write to us via studentsupport@upgrad.com Or for urgent queries, use the "Talk to Us" option on the Learn platform.

Timely doubt resolution by Industry experts and peers
100% Expert-verified responses to ensure quality learning

Personalised expert feedback on assignments and projects
Doubt solving and revision session weekly once or twice.

Live sessions by experts on various Industry Topics
One on One discussions with Industry Experts
Admission Process
There are 3 simple steps in the Admission Process which is detailed below:

Step 1: Application
The candidate shall require to apply on the portal to initiate the process of admission.

Step 2: Examination
The candidate requires to appear for and pass the admission test on the upGrad portal. *In case of scholarship queries, request to please reach out to the academic counselor.

Step 3: Confirmation and Scholarship
The candidate can pay the fees, post receipt of the Offer Letter and start learning from the scheduled date.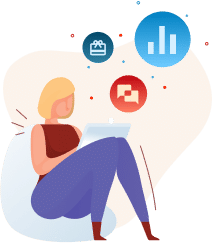 Refer someone you know and get Gift Voucher worth ₹3,000!
*Referral offer is valid only on the Job Guarantee Post Graduate Certification.