Ripple is a popular name in the tech industry. And Ripple blockchain has created a lot of buzzes. We all know how blockchain is transforming the industry as we know it. But what is Ripple a blockchain technology? What is it, and how does it work?
In this article, we'll answer these questions. You'll also find out why it's such a popular solution. So, without further ado, let's get started.
Check out our free courses to get an edge over the competition
What is Ripple?
Ripple is a for-profit platform and cryptocurrency. It's a product of Ripple Labs and is gaining popularity because of its innovative method of performing currency exchange and payment settlements. The cryptocurrency of Ripple is XRP. And this platform has over a hundred organizations as its customers all over the globe.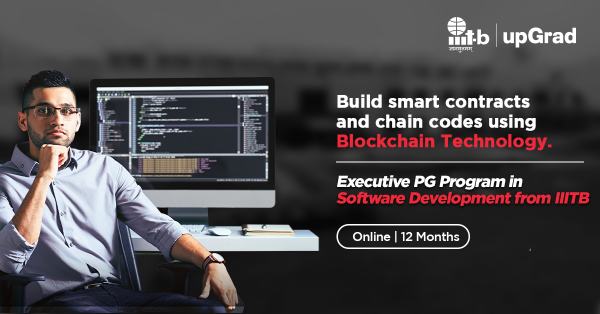 They use Ripple because it provides them with hassle-free and fast transactions. Ripple's cryptocurrency, XRP, has a valuation of more than $90 billion. This valuation makes it the third most valuable cryptocurrency according to market cap. It's right next to Bitcoin. XRP is not for consumer use, but you can buy it. It's not exactly a currency but more of a token.
Ripple has RippleNet, a network of payment facilitators. These are primarily banks and finance companies that use Ripple for conducting transactions smoothly all across the globe.
Check out upGrad's Advanced Certification in DevOps
Learn Software Development Courses online from the World's top Universities. Earn Executive PG Programs, Advanced Certificate Programs or Masters Programs to fast-track your career.
Explore Our Software Development Free Courses
How does Ripple Work?
Ripple is not decentralized like other conventional blockchain networks. A strong network of validating servers and a ledger secure this system. The internal ledger of Ripple guarantees customer transactions. The parent company, Ripple Labs, handles the release of coins.
But the best thing about Ripple is, its transactions aren't limited to its cryptocurrency, XRP. You can transfer any commodity, including gold, through Ripple as long as you're able to find a facilitator who can make its transactions. Here's a simple explanation of how Ripple blockchain works:
Check out upGrad's Full Stack Development Bootcamp (JS/MERN)
During ancient times, when there were no banks, people used to make transfers through payment agents. Suppose you wanted to send some money to your cousin who lives in another city. First, you'd notify him that you're sending money and give him a password for withdrawing it. Then, you'd contact a payment agent and give him the money along with the password.
The agent will take the money. He will then take it to another agent and tell him to give it to the person who can provide the password. This way, your cash can easily reach the hands of your friend.
This system works when all the agents trust each other. Ripple uses banks and finance companies as their agents. Its algorithm finds a trusted path for conducting such transactions and ensures that everything goes smoothly. On Ripple, these agents are called 'gateways.' In theory, you can send anything such a car, goats, or gold through this system as long as you can find a gateway that could provide this commodity to the other party.
Ripple's ledger ensures that all the IOUs between its various agents get resolved in real-time. And its efficient system enables fast procession of transactions.
Let's take a look at XRP tokens, which are vital for conducting transactions in Ripple.
Explore our Popular Software Engineering Courses
What are XRP Tokens?
XRP is the cryptocurrency of Ripple. It's a token that represents the transfer of value in the Ripple network. So, in conventional settings, companies use US dollars (or the local currency, such as INR) as the common currency for overseas transactions and transactions that occur between two places of different currencies.
The currency exchange costs a lot of time and fees. Due to this, such bank transfers can take up to 3 days to complete the process. This is where XRP comes in.
Ripple uses XRP as the common currency for performing currency exchange, which reduces the time and fees you'd have to spend. With the help of XRP, Ripple can conduct currency exchanges within seconds instead of taking 2-3 days.
This way, you get to save a lot of time. Regarding the procession fee, Ripple charges only $0.00001 for one transaction. That's not a typo; it's the actual fee.
The fee could've been zero, but Ripple has kept it to avoid scams and DDOS attacks.
Many banks and financial institutions have started XRP to facilitate their overseas transactions. The Commonwealth Bank of Australia, Santander, Fidor Bank, and 61 Japanese banks stated that they are either trying or using the Ripple network.
Difference between XRP and Bitcoin
You might have some confusion between XRP and bitcoin, so let's address them. First, XRP is limited to Ripple, whereas bitcoin is an independent cryptocurrency. Also, new coins get generated for participants who provide computational power to the chief blockchain network, in bitcoin. On the other hand, Ripple has created all the XRP coins (100 billion), and they release coins according to demand and supply. So, you can say that Ripple is a bank, too, as it handles the supply and demand of its currency.
Recently, Ripple has added a new feature in its network. They use smart contracts to release 1 billion of the XRP tokens they hold each month for funding business-related operations, selling to investors, and incentivizing customers.
Real-World Applications of Ripple Blockchain
Ripple blockchain is significantly impacting the financial world, presenting real-world applications that are transforming cross-border payments and remittances. One of its primary and practical uses lies in its ability to serve as a global payment solution. Unlike traditional international transactions that can take days and involve high fees, Ripple's blockchain ensures swift settlement and reduces transaction costs substantially.
Financial institutions are increasingly adopting Ripple's blockchain for cross-border remittances. By utilizing its native digital asset XRP, these institutions can efficiently bridge different currencies, eliminating the need for multiple intermediaries and resulting in faster and more cost-effective transactions. Security and transparency are also strong points of Ripple's blockchain. Its decentralized and immutable nature ensures data integrity and protects against fraud and cyber threats, fostering trust among transaction parties.
Beyond payments and remittances, Ripple's blockchain is being explored for other practical use cases, including trade finance and supply chain management. Streamlining the tracking and verification of goods and payments enhances efficiency and reduces delays and disputes in the supply chain. Ripple's blockchain technology is revolutionizing cross-border transactions with enhanced security and efficiency. It promises a more secure and efficient financial future as financial institutions adopt it for remittances and explore its potential in trade finance and supply chain management.
In-Demand Software Development Skills
How Ripple Got Started
Even though Ripple's founding year is 2012, the work on its concept started in 2004. Ryan Fugger started RipplePaay.com in 2005. It was a precursor to different blockchain currencies and gave secure online payment facilities to communities. But it didn't get much traction. In 2001, Chris Larsen and Jared McCaleb approached Ryan.
They converted RipplePay into a digital transfer system. In the new order, community consensus verified transactions instead of miners, making it quite different from bitcoin.
They started working on the Ripple Transaction Protocol in 2012. This protocol could facilitate fast transactions and direct transfers in fiat currencies. To give the system better liquidity, they started the creation of a new value token too, which is XRP.
Many banks had started using this system by 2014 as it was an excellent solution for settling remittances. It evolved from a simple transaction platform to a cost-effective solution. Ripple has been able to grow continuously since then and has over 100 clients in its network.
It's a for-profit organization and has received investments from any Angel investors.
Key Milestones in Ripple's Development
Significant milestones have marked Ripple's development since its inception. In 2012, the company introduced the XRP Ledger and its native digital asset XRP, laying the groundwork for its innovative technology. As the years progressed, Ripple made strategic partnerships with major financial institutions like American Express and Santander in 2014, enhancing its credibility in the financial world.
The turning point came in 2017 when RippleNet, its payment network, garnered attention from prominent banks and payment service providers, gaining widespread recognition and adoption. Ripple expanded global partnerships, continuing its growth, solidifying its position as a leading blockchain solution for cross-border payments and remittances. A clear vision and a remarkable history of achievements drive Ripple's journey.
Their unwavering determination fuels a mission to revolutionize global transactions and push the boundaries of innovation in the financial sector. Notably, Ripple's innovative solutions have garnered the trust and recognition of major industry players. As they continue reshaping the global payment landscape, Ripple is a testament to the power of determination and innovation.
Is there a Ripple Blockchain? (What is RPCA?)
The relation between Ripple and blockchain technology is unique. That's because Ripple isn't necessarily a blockchain solution. It has a cryptocurrency, but that doesn't use blockchain, that's why it can be a little confusing for some people.
As it doesn't use blockchain, you might ask, 'How does Ripple verify its transactions?' Because without verification, Ripple wouldn't be able to work at all. For this purpose, Ripple uses RPCA, which is an acronym for the Ripple Protocol Consensus Algorithm.
The word consensus refers to the 'agreement' section of Ripple. In Ripple, you need all the nodes of the system to agree with a process if you want to perform it.
Suppose there's a group of scholars who make all the vital decisions for the country if they want to go to war with someone they put it to vote and proceed with it only if they all agree. If one of them isn't in agreement, they won't make the decision. They'll work it out with each other.
Security and Privacy Considerations in Ripple Blockchain
Security and privacy are crucial aspects of the Ripple blockchain stock, prioritizing the protection of users' transactions and data in the dynamic digital landscape. Ripple employs a robust consensus algorithm, the XRP Ledger, which relies on a unique agreement process among validators. This decentralized approach enhances security, making it highly resilient to malicious attacks and ensuring the integrity of transactions. Moreover, advanced cryptographic techniques safeguard sensitive information, preserving user anonymity and transaction confidentiality.
While the Ripple ledger is public, it ensures privacy by not disclosing users' details, like names or addresses, during transactions. This pseudonymous approach shields user identities from public exposure, bolstering privacy protection. To further strengthen security, Ripple's Interledger Protocol (ILP) enables secure cross-ledger transactions through encrypted communication between ledgers, mitigating the risk of unauthorized access to sensitive data.
Ripple's commitment to compliance and regulatory standards provides a secure environment for financial institutions and users, facilitating transactions confidently while adhering to legal requirements. In conclusion, Ripple takes a human-centric approach to prioritize security and privacy, fostering trust and confidence in the digital financial ecosystem.
Uses of Ripple
There are plenty of applications of Ripple. The most prominent ones are the following:
You can perform currency exchange without paying a high fee. As we mentioned earlier, the common mediation currency is the US dollar. It costs a high commission fee and takes a lot of time to convert one currency into USD, then from USD into another. Ripple uses XPR for this purpose.

You get to save a lot of time in performing international transactions. Generally, these transactions take 2-3 business days. But with the help of Ripple, you can complete this process within a few seconds. Yes, the average time of processing transactions in Ripple is 4 seconds.

You also have the option of creating your own currency. As we stated before, you aren't limited to one currency. You can use other commodities for conducting transactions as well.

Read our Popular Articles related to Software Development
Limitations of Ripple
Everything has its flaws, and Ripple is no exception. It has some limitations, as well:
It's not decentralized like other blockchain solutions. People use cryptocurrencies because they are decentralized, but with Ripple, you have one organization controlling the supply and demand, making it similar to a bank.

As of now, Ripple Labs own 61% of the total coins, making it a monopoly.

Ripple is open-source, which makes it vulnerable to attacks. It's highly unlikely but still something to consider.
Summarizing Thoughts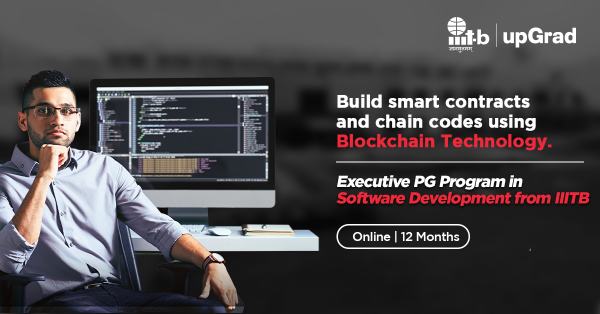 Ripple is one of the biggest names in the cryptocurrency industry. They have a huge market cap and are growing fast. Getting familiar with Ripple and its cryptocurrency, XRP, will surely help you if you're interested in entering this sector.
You can find out more about blockchain technologies in our blog, so be sure to check it out later.
As a result, now is the perfect time to dive deeper into the world of Blockchain and understand the finer nuances of how it works. To help you with that, upGrad brings you the Advanced Certificate Program in Blockchain Technology. Offered in collaboration with IIIT-Bangalore, this course starts 30th September 2022 and runs for 7.5 months. So get yourself enrolled and start your Blockchain journey among global peers, industry-leading mentors, and all-around placement assistance.