Machine Learning (ML) has been assisting critical care, diagnosis, and treatments across the globe for quite some time now. Clinical data and hospital resources can be used much more effectively with the help of ML and Artificial Intelligence-driven systems. Initially, ML was mainly used to develop vaccines, study diseases, and work with genomics.  However, hospital administrations are now rapidly adopting ML-driven platforms to improve their services.
Hospitals can also cater to more patients with the help of AI and prioritize patients who need intense human supervision. Machine Learning and Artificial Intelligence (AI) do not aim to replace human healthcare workers or doctors but simply make their jobs easier. From analyzing patient records and suggesting interventions to even helping in researching and synthesizing drugs, ML is powering it all.
Let us take an example where there are around 20 patients who need critical care, but there are only 15 clinicians and carers available on site. In such a situation, ML-powered AI can help determine which patients require immediate human support. AI can help doctors and hospital staff make effective decisions when needed. 
Similarly, let us assume that a patient is in dire need of medical intervention, but the patient has prior medical records that might not allow some medication to be used, or the patient might require a specific medical practice or treatment. Going through medical records takes time and needs collaboration from other departments and specialists. AI can assist this process by suggesting the best practice for each patient. Treatments can even be personalized based on other data, such as demographic groups and genomes.
Learn Machine Learning online from the World's top Universities – Masters, Executive Post Graduate Programs, and Advanced Certificate Program in ML & AI to fast-track your career.
Best Machine Learning Courses & AI Courses Online
Importance of ML in Healthcare
Medicine and treatments have different results on different people. For long, we had been treating standard healthcare and medicine as a 'one size fits all' system. It is not just age, gender, weight, and medical history that determine the effects of healthcare but also factors such as daily habits and diet.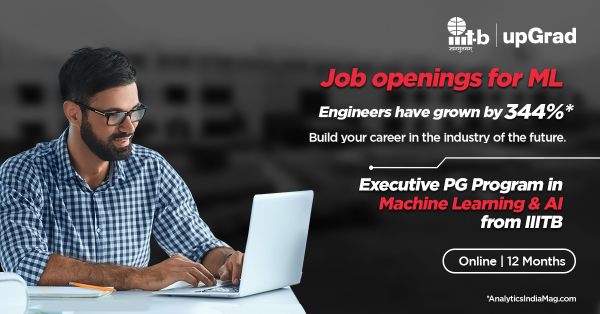 For instance, a patient with high blood pressure might be prescribed not to consume certain medication, or a patient with another medical condition might be advised not to undergo surgery. Using machine learning, statistical learning, and deep learning methods, computers can now identify the best route by associating these factors with specific results. 
This saves lives by allowing medical professionals to spend less time on documentation and patient evaluation. In a situation where there are no nurses or clinicians available to monitor and help a patient, AI-based systems can assist healthcare workers. These machines can be taught how to handle triggers such as a fall in heart rate or a fluctuation in one's health parameters.
ML is used to calculate insurance claims and healthcare risks, and financing for treatments. AI-driven systems are extensively used in actuarial sciences and health insurance. ML is essential for delivering healthcare services effectively and serving patients worldwide.
Let us take the example of vaccines or drugs that need to be developed fast to safeguard people. Without ML, medical research like these takes years to complete. Even clinical trials may take months. AI tools can speed up the process, allowing researchers to save more lives. 
More importantly, ML helps medical professionals decipher clinical and patient data faster. This promotes better and more effective treatments (intrusive or non-intrusive). For instance, if a report needs to be generated based on a radiology test, ML can gain critical insights from the available data to help radiologists build the report faster. At one point, analytical tasks and medical evaluations might all get automated, allowing doctors to focus more on treating patients by taking the best course of action. 
Currently, ML is being used in Healthcare for these purposes:
Telemedicine and initial preventive care

Clinical decision making for best practices 

Electronic Medical Record (EMR) evaluation

Medical Image Classification and analysis

Clinical trials

Smart healthcare with IoT (Internet of Things)

Edge Computing for Hospital Administration

Fraud Detection and Insurance

Disease Detection

Drug development and research

Precision medication
During Covid-19, the world indeed found out how there's a significant shortage of medical professionals and critical care workers. With the help of automation and smart administration, hospitals can be armed to tackle these situations much better. Critical care units and other hospital resources can be assigned based on priory to highly affected patients. 
AI has already become a standard in radiology, oncology, cardiology, and even dermatology departments. ML-based analysis systems can be taught to identify risk factors much earlier than humans can and with more accuracy. In addition, AI can help integrate custom treatment workflows for patients with specific conditions based on the data from their devices (smartwatches and phones) and their general physiology. 
What ML has in store for Healthcare in 2023
ML has so much more to offer us in the upcoming years. We will see substantial advancement in edge computing and the integration of AI into hospital administration. With the help of ML, hospitals around the globe are incorporating ML-based assistive systems into hospital resources. It allows for seamless communication and collaboration among departments in real-time. Medical Imaging and EMR evaluation are the core focuses of ML during 2023.
Deep learning in healthcare has already saved countless lives, especially with the help of preventive medicine, precision treatments, and early disease detection. Alongside deep learning and edge computing, hospitals will also integrate blockchain technologies into their frameworks. For example, with deep learning and medical records on the blockchain, hospitals can fetch the patient's medical history through biometric matching.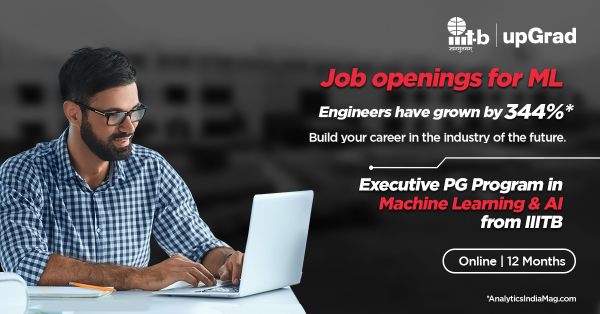 Here are the 2023 trends of AI ML in healthcare:
Promoting personalized treatments and effective healthcare frameworks

Using real-world data for clinical decisions and preventive medication.

Early diagnosis and detection in real-time.

Unbiased patient experience.

Faster drug development and research with deep learning.

Monitoring patients without human supervision.

Real-time patient monitoring and automated basic care.

Advanced medical imaging and records analysis.

Using data for advanced bio-medical engineering and genome-based research.

Better healthcare policies and regulatory frameworks.

Insurance and claims analysis.

Digital simulations of medical conditions and drug delivery results for the sake of reproducible medical results.

Virtual Reality and Augmented Reality training systems for nursing and surgery.

More effective use of

healthcare data for machine learning

and deep learning.

Prevention of medical fraud and easy accessibility of resources to high-priority patients.

AI tools and assistive systems for critical care and intrusive treatments.

Advanced medical devices and incorporation of robotics within healthcare.
According to reports, 33% of all the tasks doctors and clinicians perform can be automated easily. Many hospitals still rely on manual updates and analog systems. This will experience a massive change in the coming years with the help of AI.
Read our Popular Articles related to Software Development
Conclusion
Currently, surgeons have started using AR and assistive AI for practicing surgery in virtual environments. With the help of computer vision and deep learning, surgeons can find out the results of their every move in real-time.
Similarly, diseases and drugs can also be monitored in these virtual medical environments. All of this combined leads us to believe that we have a very bright future ahead, at least for healthcare and medical science.
A career in AI and machine learning is bound to take you places. upGrad's top tier course, Master of Science in Machine Learning & AI, is one such course. This course specializes in teaching you in-demand skills in machine learning, NLP, deep learning,  and more to kickstart your career journey.
How can AI help in telemedicine?
AI can be used for building chatbots that are capable of providing medical suggestions and preventive recommendations. This can act as the first line of defense against diseases and preventable conditions.
Can we use Machine Learning in healthcare research papers?
Data can be used with machine learning in medical field research, such as studying diseases (Epidemiology), genomics, and drug development.
How can ML be used for delivering medication?
ML can be used to program nanobots and teach them how to deliver medicine directly inside the body. They can be taught other tasks such as attacking cancer cells as well. ML can also be used for building autonomous medical equipment that can administer medication or oxygen support depending on a patient's condition inside a critical care unit.
Master The Technology of the Future