"Non-Technical jobs in the blockchain industry get paid an extra 10% more than their non-blockchain counterparts"
– Based on data from AngelList.co
Who doesn't want to be paid more? Or do a job with a flexible working style?
Almost everyone loves it. The recent spur in blockchain focussed startups is generating job opportunities, and that's not just true for engineers. These companies are actively seeking candidates for non-engineering tasks because an agile blockchain developer may not be a handy manager or an influential copywriter.
"About 38% of jobs in the blockchain industry are for non-technical roles in a variety of areas."
Learn Online Software Programs from the World's top Universities. Earn Executive PG Programs, Advanced Certificate Programs or Masters Programs to fast-track your career.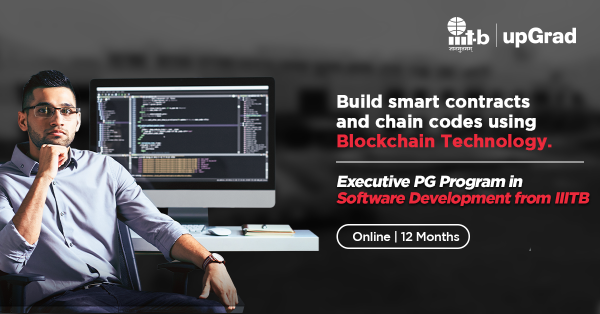 But why should you go to the blockchain industry? Let's dive into the above-mentioned perks in detail.
Why a career in Blockchain?
Beyond the hype, there are many rational reasons why this is a perfect time to enter in Blockchain space. Here are a few:
• Higher Pay
If you are worried about the salary, then we can assure you that even the non-technical roles in the blockchain industry get paid more than jobs in other sectors. Between jobs in blockchain and others, there is a difference of about 10% in the median salary with blockchain leading.
Do not forget that most companies even have profit-sharing arrangements and many other perks.
• Remote Friendly Work
Another major perk is the added remote flexibility. Going for a job in cryptocurrency / blockchain means raising your chances of getting a remote gig by 22%. Apart from these, there are those startups that have a flexible working schedule, where you do not need to come to the office every day.
• Better Equity Liquidity
This perk is limited to token companies only. In normal startups, you get shares of the company as equity. Those shares can only be converted to fiat currency during a liquidity event. Practically, this may be a complex process. Sometimes, grants given by companies are restrictive even blocking secondary transactions.
However, in a blockchain company, employees are granted token in place of equity. These tokens are already liquid but some of them may have a few restrictions. However, they are still more liquid than equity.
Now we have answered, "Why you should go for a blockchain career?". Let's look at exactly what can you do for such a job.
What Are The Most Popular Non-tech Roles In Blockchain?
From the data, we can infer that Operation is the most sought after job role area. Design / Product is in the second position, Business, Sales, Management, and Content right after each other respectively. The current lack of talent in blockchain managerial positions makes these roles in demand.
What Employers Are Looking For In A Non-Engineering Employee?
Most non-tech roles are standard in every other startup or company. But employers in the blockchain industry are keen for specific traits in their ideal candidate.
• Fast Learner
Being comfortable with ambiguity is important, they need to be able to figure things out without instructions. We need candidates who take the risk of figuring it out on their own.
— Mernit at Smartshare
The ideal candidates are supposed to have the ability to research, understand, and decipher complex subjects as quickly as possible. While they are not required to go into the nitty-gritty details of implementing blockchain, but they should be aware of how things work around them.
• Understanding Of Blockchain
We expect people to have prior knowledge, but the good news is there are many resources out there for people to get started learning on their own. We don't care if you have a degree. We care about your ability to learn and execute.
— Elizabeth at Lightning Labs
A general working understanding of blockchain is essential for understanding a product, as it is useful when troubleshooting problems. As a result, the candidate is able to speak about complex technology confidently.
• Coding Skills
Because space is so new, general programming ability is the most important thing. That's followed by a passion for open-source projects and hobby projects. In a new space, many 'hobby things' become 'real things'. Finding that passion is so important.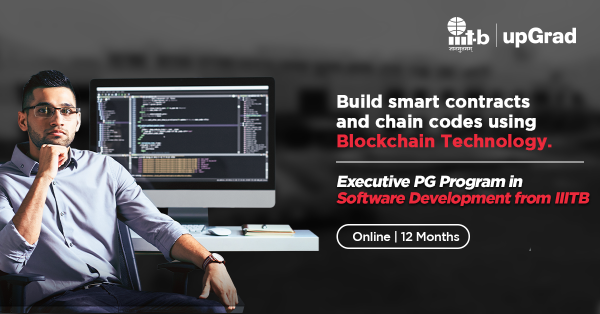 — Mernit from Smartshare
Blockchain is a programming marvel and to truly understand it, the candidate should get his hands dirty with coding. To become a blockchain expert, one should be able to understand the whole technological architecture and able to connect with other tech employees, clients, and industry experts in general.
If you are looking for a systematic approach to learn about blockchain and develop the required understanding, then we have the perfect answer to your worries. `
Closing Thoughts
In conclusion, every new industry brings new opportunities for everyone and it is up to the people to seize them. Non-technical job roles at a blockchain startup/company will come with its own perks but the work will definitely be challenging. You can find job postings for these roles on most of the prominent job posting websites like AngelList, LinkedIn, Indeed etc. Stay tuned for more information on blockchain careers.
If you are interested to create blockchain applications from scratch, check out upGrad & IIIT-B's Executive Certification in Blockchain from IIITB.
What is Blockchain?
A blockchain is a decentralized database that is distributed among computer network nodes. A blockchain is a digital database that saves information. Blockchains are well-known in cryptocurrency systems like Bitcoin for their critical function in preserving a secure and decentralized record of transactions. The Blockchain's distinguishing characteristic is that it preserves data record integrity and security while also fostering trust without the involvement of a third party. A blockchain is a system that splits data into blocks, each of which contains a set of data. When a block is full, it is closed and connected to the preceding block to form the Blockchain, which is a data chain.
What is the average salary of an operations manager?
The production of goods or services is the responsibility of operations managers. They oversee purchasing, warehousing, and production, among other departments. Like all other professions, the salaries of operations managers change with increase in experience and expertise. For professionals in Operation Management with less than one year of experience, the average salary is ₹3,64,152 which includes tips, bonuses and overtime pay. Operations managers with 1 to 4 year of experience earn an average salary of ₹4,39,729 whereas operations managers with 5 to 9 years of experience earn an average salary of ₹7,02,121. Experienced operations managers with 10 to 19 years of experience earn an average salary of ₹10,09,625. Lastly, for operations managers with more than 20 years of experience the average salary is more than ₹11,97,144 annually.
Why is the coding language required for Blockchain?
Blockchain is one of the most revolutionary innovations in contemporary history. According to some, it is expected to be a key driver of change in a range of industries. You will be able to grasp blockchain ideas better if you have a basic understanding of computers and coding. Companies looking for Blockchain candidates want somebody who can improve on existing technology while also creating something new; this can only be done if you have proper technical knowledge. If you have a fundamental grasp of programming languages, you should be conversant with various advanced programming languages. You can learn C++, Java, JavaScript, C#, Python, Solidity, Go, Scala, and Kotline, among other programming languages.
Become a Blockchain Manager