If you are well acquainted with Google, you must have seen the tiny "Ad" tag next to your search results when you look up a product or service. Well, that's a Google Ad, and there are qualified professionals called Google Ads Specialists who curate them. But ever wondered what could be a Google Ads Specialist pay?
Advertising is an essential aspect of any business. Regardless of the company's size, it needs to reach its potential customers to sell any product or service. Advertising tools and techniques such as newspapers, television, radio, billboards, and magazines are traditional and time-tested media for promoting products and services. However, the digital revolution introduced the world to Digital Advertising techniques that have successfully changed the way businesses are endorsed.
Like traditional advertising, digital media generates brand awareness, increases reach, and helps in boosting sales. But instead of using conventional advertising channels such as newspapers or television, it displays the Ads on Google, YouTube, Facebook, and similar platforms.
This article will focus on search advertising and talk about the biggest provider of Search Advertising in the market – Google. Subsequently, the article will guide you through the Google AdWords Specialist salary and what the job entails.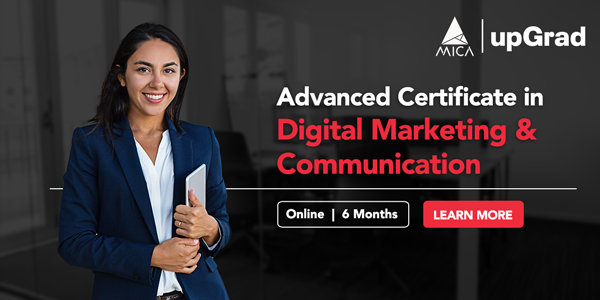 What are Google Ads?
If you want to reach out to new customers online, advertising through Google Ads is your best call. Google Ads is the search engine giant's online advertising program. It lets you create online advertisements and reach out to people who could be potentially interested in the products and services you offer.
What can you do with Google Ads?
You can use Google Ads to promote your business, raise awareness, help sell products and services, and increase traffic to your website. Moreover, since Google Ads accounts are entirely managed online, you have the complete freedom to create or change your ad campaign according to your time and convenience, including the budget, settings, and even the ad text. Furthermore, Google Ads are way more flexible than traditional advertising methods because you can set and control your budget, easily measure your Ads' impact, and choose where your ad appears, all of it without any predefined spending commitment.
Why Google Ads?
Digital advertising has different types – search, display, social, and influencer. Out of all, Search Advertising has the biggest market within Digital Advertising, with the global revenue predicted to reach the US$ 252.3 billion mark by 2025.
Search Engine Advertising (SEA), also known as paid-for-search advertising, is a digital advertising method whereby Ads are displayed on search result pages alongside organic search results. While they are usually text-based, search advertisements can also be shown in the form of images, if needed.
Google is among the leading search engine providers in the U.S. But it doesn't end here. Google Sites (including YouTube) generated advertising revenue of a whopping US$ 123.83 billion in 2020, and the total Google's 2020 segment revenue amounted to more than US$ 181.69.
Source: Statista
Job profiles in Google Ads
Google Ads have become a go-to option for businesses for generating instant leads and conversions. Most reports suggest that businesses and marketers today resort to Google Ads to target potential customers and increase ROI. Consequently, this increased demand for Google advertisements has created potential career options in the field of Digital Marketing.
However, Google Ads is not limited to a single job profile. Instead, it is an extensive field with several job titles, including Google Ads Specialist, Google Ads Consultant, Google Ads Strategist, PPC Expert, Google Ads Expert, and Adwords Campaign Analyst.
Job roles and responsibilities in Google Ads
As we said, Google Ads has a wide scope for different job titles. Hence, the list of different roles and responsibilities is also quite extensive.
Following are some of the most essential roles and responsibilities of a professional with Google Ads skills:
Creation, launch, and management of different PPC (pay per click) ad campaigns.

Forming efficient and effective strategies for Google Ads.

Conducting keyword research.

KPI tracking for monitoring performance.

Managing budget and making strategies for effective bidding and ROI maximization.

Making reports on ad management and insights.

Preparation of detailed analysis reports of ad campaigns.

Monitoring existing ad campaigns giving suggestions on improving and optimizing them.

Analyzing the most up-to-date market trends and optimizing ad campaigns accordingly.
Google AdWords Specialist salary in the U.S.
The average annual salary of a Digital Marketing Specialist with Google Ads skills is US$ 49,253. Here's a further breakdown of the various salary components and their respective pay range:
| | |
| --- | --- |
| Salary Distribution | Pay Range |
| Base salary | US$ 36,000 – US$ 66,000 |
| Bonus | US$ 488 – US$ 5,000 |
| Profit-sharing | US$ 102 – US$ 2,000 |
| Commissions | US$ 0 – US$ 10,000 |
| Total pay | US$ 35,000 – US$ 66,000 |
Source: Payscale
Like most other job profiles, the Google Ads specialist pay in the U.S. will primarily depend on three factors:
Location

Experience

Skill
So, let's look at how the Google AdWords Specialist salary will vary with the above determinants.
Google AdWords Specialist salary by location
The salary of a Google Ads specialist will vary according to the location of the job. Given below is a list of U.S. cities and the average yearly salary a Google Ads Specialist can expect to draw in each:
City
Average Salary (per year)
City
Average salary (per year)

Orlando, FL

US$ 48,454

Portland, OR

US$ 45,009

Seattle, W

A

US$ 50,565

Austin, TX

US$ 54,045

Minneapolis, MN

US$ 51,163

St. Louis, MO

US$ 48,980

New York, NY

US$ 58,958

Chicago, IL

US$ 50,000
Source: Payscale
Google AdWords Specialist salary by experience
The salary of a Digital Marketing Specialist with Google Ads skills will vary according to the years of experience in the field. Accordingly, a professional will be paid depending on whether they are an entry-level, early-career, mid-career, or late-career candidate.
| | | |
| --- | --- | --- |
| Experience Level | Years of Experience | Average Salary (per year) |
| Entry-level | Less than one year | US$ 41,026 |
| Early-career | 1-4 years | US$ 47,696 |
| Mid-career | 5-9 years | US$ 55,218 |
| Late-career | 10-19 years and more | US$ 63,800 |
Source: Payscale
Google AdWords Specialist salary by skill
While there are several skill sets that affect the salary of a Google Ads Specialist, we have listed below some of the popular skills that have a significant impact on the salary.
| | |
| --- | --- |
| Skill | Average Salary (per year) |
| Digital Marketing | US$ 50,817 |
| Social Media Marketing | US$ 49,293 |
| Email Marketing | US$ 51,584 |
| Google Analytics | US$ 50,191 |
| Search Engine Optimization (SEO) | US$ 49,269 |
Source: Payscale
Learn Digital Marketing and Communication with upGrad
If you are looking for a course that can help you become a Google Ads Specialist, sign up for upGrad's Advanced Certificate in Digital Marketing and Communication today!
The premier online higher education platform combines state-of-the-art technology and educational practices to deliver an immersive learning experience. Not just that, each course is designed in alignment with industry standards to help learners meet the challenges of the ever-competitive job market. In addition, students get 360-degree career assistance, peer-learning, and global networking opportunities that further enrich the learning journey.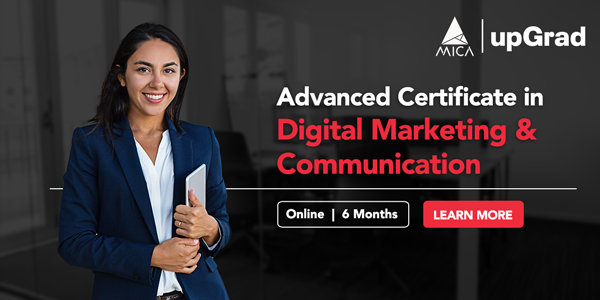 With 40,000+ learners spread across 85+ countries, this course will help you learn skills like SEO, SEM, Branding, Social Media and Content marketing, and Branding.
Key highlights of the program
Advanced certificate and alumni status from MICA

Certificate of completion from Facebook and upGrad in business growth using Facebook

Comprehensive coverage of 70+ Digital Marketing tools and platforms

Four specializations to choose from – Branding and Communications, Marketing Analytics, Social Media and Content Marketing, Marketing Communications – PR.

Executive and Management Tracks for customized and better learning outcomes

180 hours of content, 15 case studies and projects, and 15 live sessions
Final Thoughts
We are a modern tech-savvy society that thrives on the internet. Today, it is more practical for brands to advertise their products and services through channels on the Web than traditional means such as newspapers. Thanks to Google's unrivaled reach and ever-evolving algorithms, companies are quick to adopt Google Ads services to reach their target audience. And what better than a qualified Google Ads Specialist who has the expertise to help companies reach their goals of generating leads and conversions? Add to that the promising career prospects and the lucrative Google Ads Specialist pay package, a Digital Marketeer with Google Ads skills is a much sought-after profession now. So, what are you waiting for? Join upGrad and upskill yourself with the know-how of Digital Marketing and Communication today!