Cloud Computing has emerged as one of the most revolutionary inventions in the technology domain since its inception in the 1950s. It has revamped almost every sector on the global platform by reducing operational costs tremendously and improving overall efficiency. As per a 2019 report by Forrester, the Cloud computing market, including SaaS, PaaS, and IaaS, is worth a whopping $299.4 billion. 
As information technology (IT) continues to evolve, Cloud IT infrastructure has registered numerous intersections with traditional servers, albeit with greater usage of state-of-art technology and tools. The key to implementing an efficient and productive Cloud environment in any organization is creating a proficient Cloud team. Skilled Cloud professionals can fill up the voids in efficiency with their Cloud-based skills, system architecture dynamics, and robust Cloud solutions. This is where a Cloud Architect enters. 
Cloud Architects represent an advanced professional position in an IT department and have now become an integral part of every company. According to the results of the CompTIA Survey, 57% of IT professionals report that they need skilled Cloud professionals on their team to deliver better performance. 
Evidently, a Cloud Architect's position is lucrative to work towards by earning degrees and developing relevant skills that determine your success in the field. Not to mention, Cloud architects are in huge demand and paid high-end packages to help organizations attain overarching goals. 
In this article, we will discuss a Cloud Architect's roles and responsibilities, their salary structure, and the factors determining the Cloud Architect's salary. We will also find out how coveted certifications in AWS and Azure affect the AWS architect and Azure Cloud architect salary. 
What do Cloud Architects do?
Cloud architects are in charge of a wide range of aspects of Cloud computing, from technical planning to business management in front-end development and cloud storage networks. They work in close collaboration with software developers to cater to the initial requirements of the Cloud environment and provide assistance across the development cycle. Here are their primary roles and responsibilities: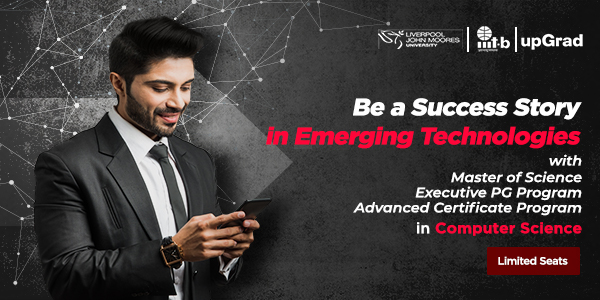 They are responsible for the design and implementation of a Cloud environment.

They oversee the existing requirements and forecast the desired software, hardware, and applications required for the Cloud.

They are responsible for building a Cloud Broker team comprising Cloud service managers and imposing best Cloud practices.

They also take care of managing the budget for scaling facilities.

They maintain and secure ownership of software systems.

They lead the cultural evolution of Cloud adoption.

Cloud architects develop viable Cloud strategies and manage the process of adaptation.

It is their job to recruit a skilled and certified Cloud team.

They are also responsible for choosing an efficient vendor for Cloud and vetting requirements.

They make sure operations are scaled and controlled.

They ensure effective governance and assist in alleviating risks.
Cloud Architect Salary: How much do they earn?
The average salary of Cloud Architects in the United States is $128,418 per year, with the base package ranging between $80,000 to $167,000 per year based on the location, experience, and skills of the professionals. The package includes a bonus that can range from $4,000 to $26,000.
Their compensation also includes a wide range of employee benefits that include health savings, dental, AD&D, and vision insurance, stock options, commuter assistance, 401(k) with matching, to mention a few. 
Factors Affecting Cloud Solutions Architect Salary
There are a variety of factors affecting the salary of Cloud Architects. Here's taking a look at them:
Cloud Architect Salary Based on Experience
A Cloud Architect is essentially a mid-level career position. You are expected to bring hands-on experience to the job with strong technical skills, collaboration abilities, and leadership traits. However, once you enter the field, your compensation packages will vary significantly depending as you move up the career ladder:
Cloud Architect Salary Based on Education
Cloud Architects are preferably expected to possess a computer science, electronics, or IT-related background. However, that is not the only criteria. Some companies look for candidates with on-the-job experience or a Master of Science in Computer Science. If you are interested in the 19-month course, upGrad offers a certified online course in association with Liverpool John Moores University and IIITB with Specializations in Full Stack Development, Big Data, Blockchain Development, Cloud Computing, DevOps, and Cyber Security. 
However, this is not to say it is mandatory to have a master's degree to enter Cloud Architecture; it is simply one of the requisites that some companies look for in a candidate. For executives or other crucial engineering positions, candidates with a master's degree in Business Administration are preferred over others. 
In any case, an advanced degree will give that much-needed edge to stand apart from a crowd. In fact, you can even opt for a 7.5-month Advanced Certificate Program in Cloud Computing to gain relevant exposure and increase your chances of success. You will gain industry experts mentorship and a coveted IIITB certification for leveling in your career. 
Cloud Architect Salary Based on Job Roles
Certified Cloud Architects have a huge demand with a multitude of job opportunities before them. Some of the job roles are listed below:
1. Azure Cloud Architect
The scope of Azure Cloud Architects is very wide depending on the demand and size of the company. Their primary duties include leading a team of architects and guiding them to deploy Cloud solutions. They can also independently work with business stakeholders to discuss the organization's issues and provide relevant solutions. They design and deploy Azure Cloud architecture and resolve migration issues. An ideal Azure Cloud Architect is a professional with ten years of experience. 
The average Azure Cloud Architect salary in the US is $119,487 per year.
2. AWS Specialist
Designing and structuring the Cloud services according to the demands of the company is the primary responsibility of AWS specialists. They also scrutinize and manage Cloud platforms. Designing & creating Cloud-based applications compatible with both desktop and mobile platforms and building software with the help of Python, C++, and Java is done by them.
They effectively make use of AWS environment tools like Chef, Jenkins, Ansible, Docker, etc., to create and run applications. They also build secure, robust, less- expensive, scalable, and flexible Cloud-computing solutions based on the needs and demands of the clients. 
The average salary of AWS specialists in the US is  $114,000 per year.
3. Service Cloud Architect
Service Cloud Architects are responsible for developing efficient Cloud techniques, creating and maintaining Cloud systems and applications. They also resolve any kind of technical issues. They have an additional role in supporting the application architecture and deploying Cloud environments. 
The average salary of Service Cloud Architects in The US is $126,000 per year.
4. Security Architect
Security Architects are responsible for monitoring the existing security measures and suggesting more efficient security measures, and developing technologies for the same. They should have the thought process of a hacker to prevent the system from getting hacked or gaining any unauthorized access from third parties. 
The average compensation given to security architects is $125,571 per year.
5. Senior IT Architect
Senior IT Architects are responsible for creating high-quality designs for projects. They are associated with every stage of development, including pre-design, design development, schematic design, documentation of the construction, and documentation of administration. An ideal senior architect has the best hands-on industry experience. They can interpret and decode any type of structural design and can play the role of mentor and advisor.
The average salary of a senior IT architect in the United States is $139,476 per year. 
Cloud Architect Salary Based on Industry
With Cloud computing revamping the way technology is being used, we have diverse industries adopting this cutting-edge technology to scale their services. As a result, companies are keen to hire Cloud architects to improve their operations and are willing to offer high salaries to skilled cloud architects. Some of the most prominent industries making use of Cloud Architects are: 
Health care industry

Telecom industry

Automotive industries

Finance

Insurance

Real Estate

Hospitality
Cloud Architect Salary Based on Skills
Employers look for a variety of skills in Cloud Architects. Possessing relevant core and advanced industry skills offers them a competitive edge in attracting lucrative packages. 
Cloud architects are expected to be proficient in Python, Ruby, and Elixir. In addition to this, candidates are expected to possess in-depth knowledge of complex IT ecosystems, familiarity with game-changing tools, and professional certifications like Professional Cloud Architect (PCSA), Amazon Web Services, Azure Certification, and Certified Systems Security Professional (CISSP), to mention a few. 
The most sought-after skills and their respective industry-standard packages are listed below: 
Some popular skills even impact the earning potential of Cloud Architectsby rewarding them with attractive career hikes: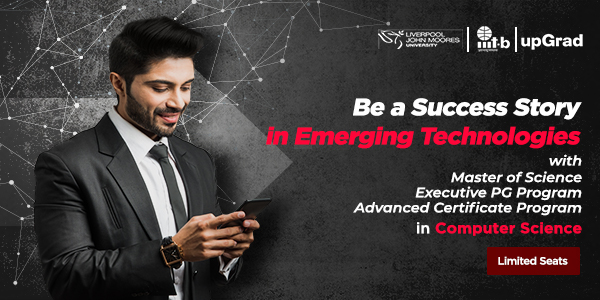 Future Scope of Cloud Architects
Every technology being invented today is digitally associated with Cloud computing. The combination of Cloud technology and on-premise systems gives birth to hybrid IT products. These hybrid IT products are highly flexible and scalable and offer underlying security and unparalleled control over database systems.
With technologies evolving continuously, the future is poised to be highly automated and competitive. Cloud computing is cost-effective and extremely reliable, and companies have increased their profits exponentially by leveraging Cloud computing. As per the Bureau of Labor Statistics, Computer Network Architects are expected to witness a 5% growth between 2019 to 2029. 
These attributes establish Cloud computing as one of the most demanded professional skills in the information and technology domain. Cloud computing provides businesses the competitive advantage to excel on a global platform and is here to stay.
So, it is recommended that you earn relevant degrees and enhance your skills set with online courses to validate your capability in designing and implementing cloud environments. upGrad can help you do so. With its 40,000+ learners base, world-class experts and industry faculty, rigorous training sessions, live lectures, and doubt resolution classes, you are poised for tremendous success in the domain. 
Reach out to us today to expand your career opportunities!
What are the prerequisites to be a cloud architect?
Cloud Architects should have the foundational technical skills to know the basics of planning, managing, and basic programming involved in Cloud architecture. They should also be equipped with software development, continuous integration, deployment, database networking, and security.
Is coding knowledge mandatory to be a cloud architect?
Coding is not a mandatory skill, but it serves as a valuable addition to your resume as coding knowledge helps in creating Cloud applications and implementing them on AWS.
What are popular certifications for cloud architecture?
The following is a list of popular Cloud certifications:
1. Microsoft Certified Azure Administrator
2. Google Certified Professional Data Engineer
3. AWS SysOp
4. Compute TIC Cloud
5. Certified Cloud Security Professional (CCSP)
Plan Your Software Development Career Now.