Seeking specialization in a single branch is no more what organizations seek out of individuals. The ability to juggle multiple responsibilities with a broad spectrum of skills is necessary to make it through the competitive STEM market. Data Science is a multidisciplinary sector combining science and industry knowledge to bring value to businesses with relevant and structured data.
A Data Scientist works their way through heaps of unstructured data full of noise, helping companies reap valuable insights from it. Today, data collection is significant to assess user behavior and provide relevant solutions to their concerns. However, while collecting data is easy, surfing through it to bring out relevant information is as difficult as it sounds. A Data Scientist single-handedly manages to simplify data collection and analysis, hence being one of the most sought-after career choices globally.
Perceiving the technical efficiency of this field, the Data Scientist job description immensely focuses on technical skills, analytical skills, and experience. Keep reading to learn more about the Data Scientist job description and job guide.
Get data science certification from the World's top Universities. Learn Executive PG Programs, Advanced Certificate Programs, or Masters Programs to fast-track your career.
What is Data Science?
Data Science is a compilation of multiple scientific disciplines, working together to reap technological insights. Data Science combines programming skills, statistics, domain expertise, and analytical skills to reap valuable information from tonnes of data. The data accumulated by a business from individuals is in unstructured form. An individual working as a Data Scientist can sieve actionable insight through these unstructured data forms. 
Data Science uses multiple tools to accomplish the needful, as the data before being used by business executives, the data needs to have a consumable form. Data Scientists work their way through large real-time data sets to study, find patterns, clean, organize and then reshape them into a consumable format that both tech and non-tech professionals can easily comprehend. Further, the relied data is used through a broad range of applications.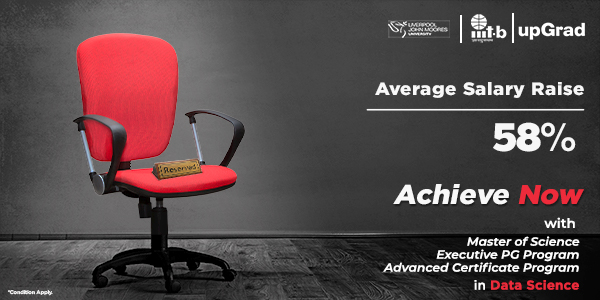 The significance of the role of a Data Scientist is making it one of the most in-demand, lucrative career options.
Data Scientist Roles and Responsibilities
Data Scientists have to straddle in both tech and non-tech domains. Hence, their responsibilities extend across several sectors. While the knowledge of Data Science explains a lot about its job profile, there are various other specific roles and responsibilities a Data Scientist may have to juggle.
Management:

The role of a Data Scientist adds to the management with its significant data-driven contributions towards improving and pushing the company towards better opportunities. The individual in the position is responsible for strengthening a brand's technical abilities.

Analytics:

Data Scientists work in a high-position, managing complex statistical models to assess data collection, understand trends, then use the most profitable ones in compliance with insights towards its successful application in the business model.

Planning:

Data visualization is a significant aspect of a Data Scientist's role. Data visualization helps deliver the retrieved insights. Planning out the visualization for a straightforward, consumable data portrayal is necessary to make use of it. Planning also includes teamwork with other roles such as data engineers, analysts, and business analysts to compile reports with utmost precision. 

Cooperation:

Working as a Data Scientist leads you to work around tech and non-tech people. As a Data Scientist, the role requires you to maintain a relationship between these parties for comprehensive planning and implementation.
Importance of Data Scientists in The Current Market
The emergence of big data worldwide is attracting countless opportunities for individuals seeking a career as Data Scientists. Being one of the leading tech spaces, the USA is experiencing exponential growth in the number of Data Scientist opportunities offered in the tech market. LinkedIn's emerging job report of 2020 marked Data Science on number 3 as the role saw a 37% annual growth.
While the opportunity graph keeps going up, the market faces a shortage of people in the Data Scientists role. However, the demand for Data Scientists across the world is skyrocketing. Thus,  professionals must brush up on their skills to remain relevant in the present job market.
Pursuing a Career as Data Scientist: Getting Started
As the demand for Data Scientists continues to grow, educational institutions offer diverse data science specialization courses to train learners towards a successful STEM career. Here is how you can pursue a Data Scientist career:
Being a tech-driven role demands Data Science aspirants own a STEM degree. Therefore, completing your bachelor's in the relevant field, for example, BA or BSc in Computer Science, Mathematics, Information Technology, or Software Engineering, is a must.

Additional certifications and diplomas in Data Science or Machine Learning are important.

Participation in internships, hackathons, and other programming events.

Your resume must portray ample experience as a Data Analyst or Data Scientist.

Proficiency in programming languages is essential. 

Completing a master's program in the discipline is not mandatory, but it can add value to your resume. 
Skills Required
Data Scientist is a demanding role, requiring a bunch of skills and qualifications necessary to fit the eligibility criteria of the Data Scientist job description, such as: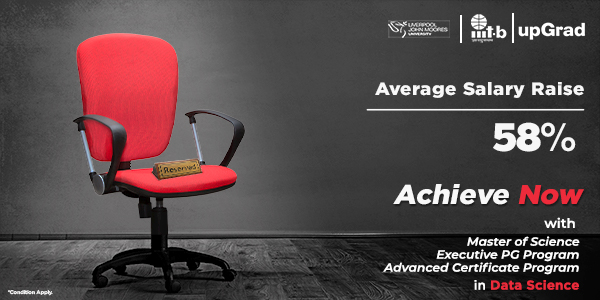 Machine Learning/ Deep Learning

Cloud Computing

Data Visualization

Computer Science Principles 

Data Mining

Statistical Analysis

Statistics and probability

Big Data Framework 

Intelligence Tools

Database Management
Along with these technical skills, the role of a Data Scientist highly demands specific soft skills necessary to make it through the selection process. Analytical skills, effective communication, Problem-solving skills, Business Intuition, critical thinking, leadership, and curiosity are some of the most important skills a Data Scientist must possess.
Strengthen Your Resume with Professional Certification
Besides the proper skill set and experience, your resume can shine a lot brighter with the addition of the Professional Certification in Data Science from the University of Maryland, a Top US University offered by the leading education portal upGrad. The course is specifically designed for learners looking to strengthen their careers in Data Science as Data Scientists, Analysts, and more. 
The program is curated under the expert guidance of industry professionals and experienced faculty to grant in-demand skills to students who did not have the opportunity to acquire data science skills through their previous educational endeavors. The certification is created for both students and working professionals, and upGrad's flexible learning program grants the freedom to learn at your own pace. 
With a learning base of over 40,000 students across 85+ countries, upGrad proudly extends certification programs like these to train learners to be industry leaders, not followers. Best-in-class content, hands-on projects, 24/7 student support, and career assistance are added benefits learners can reap through the platform. Visit upGrad to know more!
Conclusion
By now, you must have understood the importance, intricacies, and various requirements of bagging a job as a Data Scientist in the market. Unfortunately, the most sought-after career faces an employee drought, but that is good news for many people who wish to bag a job in the industry. The right set of skills, a strong resume, and domain knowledge can help you push through the competitive market.
Is Data Scientist a popular job?
Growing digitization through the increased penetration and adoption of digital services in every sector is creating enormous volumes of data. The need to access unstructured data and bring valuable insight out of it is what Data Scientists specialize in. Along with data analysts, Data Scientists use a combination of statistical and computational methods to dissect data and extract meaningful patterns from it. Thus, they are in high demand.
Is Data Scientist a difficult career?
A Data Scientist deals with diverse technical aspects to make value out of enormous data structures. Hence, an in-depth understanding of various technical requirements can be very challenging. But the right skills and experience are sufficient to grow in the field!
Which country offers the highest pay to Data Scientists?
The USA tops the list of countries offering the highest pay to its Data Scientists who are driven to use their technical skills in running organizations proficiently. Annual compensation offered to Data Scientists working in the US is reportedly $120,000, comparatively greater than other places. The salary depends on the level of skills and experiences an individual brings in.
Upskill Yourself & Get Ready for The Future