Ever since its arrival, COVID-19 has changed how we live our daily lives. At the time of writing this article, there are more than 4,00,000 cases in India. In these times, people must stay safe, avoid social contact, and help in fighting the pandemic.
Apart from our day-to-day lives, COVID-19 has affected multiple industries too. The healthcare sector has struggled to cope with the rising number of patients and adapted to this pandemic. Another industry that has suffered much because of this pandemic is education.
Schools and colleges have remained closed since the government declared the lockdown. The pandemic poses a unique problem for parents and institutions alike.
The Problem of the Virus
COVID-19 spreads through human contact. If a person has this virus, they may not know it too. COVID-19 spreads through small droplets from the mouth or nose, spreading when a person coughs or even exhales. These droplets land on the surfaces and objects around that person and remain there.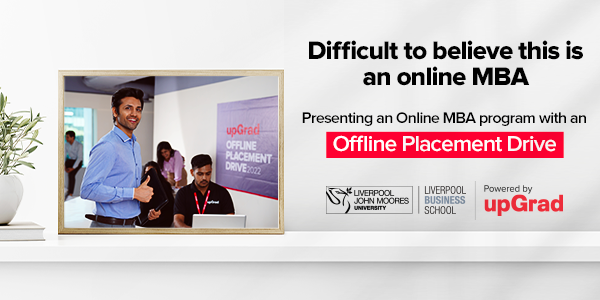 As this virus spreads through human contact, the best measure against it is avoiding social contact. That's why schools and colleges have remained closed. When the lockdown started was one of the crucial times for academic reasons, because the board exams were underway, institutions were planning to organize admission tests, and students were busy preparing for the same.
Many parents and institutes fear that millions of students are losing precious time they could've spent on studying.
Read: Importance of Artificial Intelligence Post COVID-19 World
Online Learning: The Solution
The problem of COVID-19 is quite complicated, but in the current times of technology and innovation, we have developed solutions to counter it.
The best way to study in these uncertain times is through online learning. Many schools and colleges have started using online learning to teach students and continue their academic sessions.
Many people used the time they had in lockdown to develop new skills through online courses. There are many benefits to online learning, and here are some, due to which it's the best solution to the problem people currently face:
Benefits of Online Learning
No-Risk of Physical Contact
The most significant advantage of online learning is there is no risk of physical contact. You can study from home through your device when you're learning online, and there's no need to go to a classroom or visit a location to do so.
When you don't need to go anywhere to study, you are safe from the virus. That doesn't mean, however, that you wouldn't interact with other people.
A common misconception among people is that online learning results in no social contact too. You'll get to interact with other learners as well as the instructor while learning, just the means are different.
Quality Education Made More Accessible
Digital learning can help students and professionals alike in getting a quality education with more accessibility. It opens doors to new opportunities.
Through digital media, instructors can connect with students from all over the globe, which creates a win-win situation for them. Instructors get to teach more students through digital learning than they could've through a classroom, whereas students learn from industry experts.
Self-paced Learning
Another advantage of online learning is that it's mostly self-paced. This means you can study at your pace according to your comfort. Everyone has a different lifestyle, and that's why it becomes quite challenging for them to follow one strict schedule.
Having the option of learning at their own pace can help students develop crucial organizational skills. They can plan out their schedules and manage their programs themselves.
Online learning has proved to be more effective than conventional education, as well. In a study, students retained around 60% more material they had studied digitally than they did in a classroom.
Know more: How Online Courses Can Replace Campus Education?
Challenges of Online Learning
Accessibility
Not everyone has a stable internet connection in India. In 2018, only 29% of India's total population had mobile internet, which is quite a small proportion. This is why only a small number of schools have implemented online learning solutions during the lockdown.
To study online, students and instructors need the necessary devices, along with a stable internet connection.
Is Online Learning the Future?
The threat of COVID-19 has caused many industries to change, and education is one of them. Such events in human history have triggered substantial changes, and we can see them happening around us daily.
Many experts have started questioning the relevance of traditional learning methods too. Yuval Noah Harari, a scholar, and author, outlined in his book how schools tend to focus more on rote learning than developing crucial skills such as adaptability.
Also Read: Learn with upGrad Live: Take Your Classroom Online For Free
Conclusion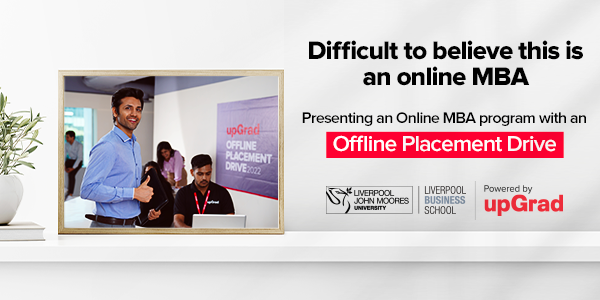 Learning online has become more relevant today than ever before. If you're interested in learning online, you can get a course and start your journey today.
While you are saving a lot of travelling time, it is best to upskill yourself with the latest technologies. Checkout upGrad's top courses in Data Science, Machine Learning, Digital Marketing, MBA from LBS & Full Stack Development.
You can also check out our limited-time free courses to utilize this lockdown to upgrade yourself.