Thanks to the rapidly piling amounts of Big Data, the job profile of a Big Data Engineer is peaking.
In recent years, there has been such unprecedented growth in the demand for Big Data Engineers that it has become one of the top-ranking jobs in Data Science today. Since numerous companies across different industries are hiring Big Data Engineers, there's never been a better time than now to build a career in Big Data. However, you must know how to present yourself as different from the others; you need to stand out from the crowd. Read the blog to have a better understanding of the scope of Big Data in India.
And how will you do that?
By designing and crafting a detailed, well-structured, and eye-catching Big Data resume!
When applying for a Big Data job, or rather for the post of a Big Data Engineer, your resume is the first point of contact between you and your potential employer. If your resume impresses an employer, you will be summoned for a personal interview. So, the key is to make sure you have a fantastic resume that can get you job interview calls.
Usually, Hiring Managers have to look at hundreds of resumes, be it for any job profile. However, when it comes to high-profile jobs like that of the Big Data Engineer, you must be able to grab the attention of the Hiring Manager by highlighting your skills, qualifications, certifications, and your willingness to upskill.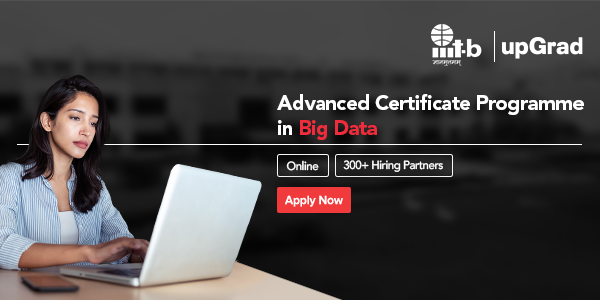 Let's begin the resume-building process with the job description and key roles and responsibilities of a Big Data Engineer.
Explore our Popular Software Engineering Courses
Who is a Big Data Engineer?
Big Data Engineers are expert professionals who develop, construct, test, and maintain the Big Data architecture and solutions within an organization. Essentially, they develop the Big Data solutions designed by the Big Data Architect. Big Data Engineers are proficient in working with Hadoop based technologies like MapReduce, Hive MongoDB, or Cassandra. Read more on 5 Essential Skills Needed to Become a Big Data Engineer
Job responsibilities of a Big Data Engineer
Before we dig into the main roles and responsibilities of a Big Data Engineer, let's look at some Big Data resume samples of reputed companies in the Big Data domain. 
Dell:
Deloitte :
Primary Responsibilities of a Big Data Engineer
To designing, develop, test, and maintain Big Data solutions, data management, processing systems of an organization.

To ensure that the Big Data architecture of a company meets the client/business requirements.

To design and develop highly scalable, efficient, robust & fault-tolerant Big Data systems and solutions.

To identify and discover new and potential data acquisition opportunities.

To implement complex Big Data projects by gathering, parsing, managing, analyzing, interpreting, and visualizing large datasets to extract valuable insights and convert those insights into actionable business decisions. 

To work in close collaboration with all the stakeholders involved in a Big Data project.

To improve the quality, reliability, and efficiency of data, individual components, and the Big Data system as a whole.

To create and innovate efficient Big Data solutions by integrating multiple programming languages and Big Data tools.

To develop data models that can reduce system complexities, thereby boosting efficiency and minimizing costs.

To experiment with new Big Data management tools and technologies and integrate them into the existing system to enhance efficiency and performance.
Skills required for the profile of a Big Data Engineer
Strong knowledge of the Hadoop ecosystem and its core frameworks, including HDFS, YARN, MapReduce, Apache, Pig, Hive, Flume, Sqoop, Oozie, Impala, ZooKeeper, and Kafka.

Proficient in SQL-based technologies (MySQL, Oracle DB, etc.) as well as NoSQL technologies (Cassandra and MongoDB).

Experience in working with multiple programming languages like Python, R, Java, C, C++, Scala, JavaScript, etc.

Efficiency in handling both ETL and data warehousing solutions. 

Experience in working with multiple Operating Systems like UNIX, Linux, Solaris, MS Windows, and macOS.

Basic foundational knowledge of Mathematics and Statistics.

Strong knowledge of SOA, graph database, CI/CD pipeline, 

Well-versed in database architectures.
Explore Our Software Development Free Courses
Your resume should also highlight other soft skills like communication skills, leadership skills, managerial skills, problem-solving skills, analytical, and logical thinking skills, to name a few. Together, it should present a well-rounded picture of all your skills that would make you a perfect candidate for the job profile of a Big Data Engineer. 
Get a PG Certification Program in Big Data and Analytics
Big Data Engineer – Resume Building
Here's everything you need to include in your Big Data Engineer resume.
Specify your contact information and location :


Your contact information and location (address) should follow after your name on the header. You could also include your e-mail address. This allows the recruiter to have all the essential details at hand if they wish to contact you.
Specify your educational qualifications
You should provide a detailed account of your educational qualifications, including school, college, and university. Make sure that along with your degrees, you also mention the year you earned them, the duration of each course, and the institute from where you obtained your degrees. This is essential since potential employers may want to verify your educational qualifications.
Write a brief summary of your work experience
This is a pivotal part of your Big Data resume. In this part, you need to present a short and concise summary of your Big Data work experience so far. It shouldn't be too long – no more than five to six lines/bullet points describing your work experience and why you are a fit candidate for the job.
Highlight the tools and technologies you've worked with 
This section will present a detailed account of all the tools, technologies, and platforms you've worked with so far in your professional life. Make sure to highlight only genuine information. Do not list tools/technologies that you aren't familiar only to impress employers because if put to the test, and you are unable to work with such tools, it will hamper your professional credibility.
Specify the company names, job titles/profiles, and duration of your work experience 
While talking about professional experience, you must mention the names of all the companies you've worked for (and your present company as well), their locations, your job profiles in those companies, your responsibilities in each of them, and the job duration for each company.
Include any and every certification and academic projects you've worked on
Today, employers highly value professional certifications. In fact, advanced certifications have become a recruiting criterion for many high-profile, specialized job roles. So, if you have obtained any certification, make sure you mention it in a separate section. You can also include internships and academic projects you've worked on under this section. Together, they will boost your credibility.
Now that you know how to put together your Big Data resume, here are some key points to remember while creating it :
Your resume should be simple, neat, and precise. You should have a clear idea of what skills and talents you want to showcase to potential employers and design your resume around that. 

Always keep your resume updated as and when you move on to other ventures or acquire new skills. Although it is time-consuming, it is crucial to keep your resume updated so you can readily apply for jobs as they come. 

If you have over two years of working experience, make it a point to include and highlight only those skills, qualifications, and details that are relevant for the jobs you are applying for – it's great if you have at least 3-4 Big Data resume samples ready for specific jobs/job profiles. Do not include unnecessary information on your resume just to lengthen and stretch it. 

Usually, a candidate with less than eight years of work experience should aim for creating a one-page resume that may stretch to two pages max. Any more than two pages and the resume only becomes too lengthy, making the recruiter lose interest in it. 

Avoid including minor details of every job experience – only highlight the important points and skills of your past jobs. Also, avoid design-heavy formatting. Keep the design simple and fluid. 

List your work experience in reverse-chronological order. Make sure to emphasize and showcase your passion, drive, and curiosity for the job role you are applying.
In-Demand Software Development Skills
 If you keep these simple tips and tricks in mind while designing your Big Data resume, you're golden!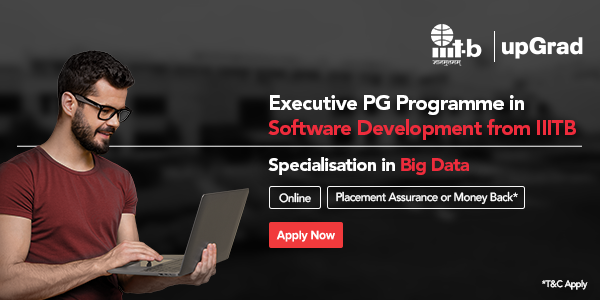 Learn Software Engineering Courses online from the World's top Universities. Earn Executive PG Programs, Advanced Certificate Programs, or Masters Programs to fast-track your career.
If you are interested to know more about Big Data, check out our Advanced Certificate Programme in Big Data from IIIT Bangalore.
Check our other Software Engineering Courses at upGrad.
We hope this helps!
Read our Popular Articles related to Software Development
What is the average salary of a Big Data Engineer in India?
The average base pay of a Big Data Engineer in India is INR 7,75,270 a year. A data engineer with 2-4 years of experience makes INR 9,00,000 a year. The average salary of a senior data engineer with 2-4 years of experience lies anywhere between INR 15,00,000 a year. A lead data engineer with approximately 5-7 years of experience covers an average annual salary of INR 20,46,051 a year. A principal data engineer makes INR 22,00,000 a year on average with 8+ years of experience. A director of data engineering with 8+ years of experience makes INR 41,37,569 a year annually.
How should you prepare for a Big Data Engineer job interview?
Big Data jobs are currently in high demand, and compared to IT jobs; they are very different. To get a job as a Big Data engineer, it is necessary to possess expertise in the Hadoop ecosystem and data analytics. Additionally, hands-on practical experience is equally important. Before attending a job interview, you should know the latest trends, technologies, and tools. A few of the latest tools and technologies that you must upskill on are statistics & machine learning, basic programming, and software programming, product management, etc. Next is to gather some interview tips and practice some interview mock-ups before your interview day. Finally, follow up post-interview either with the recruiter or with the HR.
What is the difference between a Data Analyst, Data Engineer, and Data Scientist?
The three might sound the same but are different from one another. A data analyst works with numeric data and then analyzes those data by providing them to companies to regulate better decisions. A data engineer is involved in data. Their expertise extends to developing and maintaining the architecture. Data scientists concentrate on complex data and work on organizing Big Data.
Master The Technology of the Future - Big Data