AWS (Amazon Web Services) is an on-demand, secure cloud computing platform providing comprehensive services that include database storage, content delivery, and delivering APIs to individuals, businesses, government, and companies. The range of services offered by AWS is unparalleled and beyond the reach of any other cloud-based technology.
Ever since AWS inaugurated certification programs in 2013, the demand has only been increasing. As more companies adopt AWS cloud computing services, the remuneration offered to certified AWS Architects has risen greatly. Companies and businesses use AWS for a range of purposes like network security, remote operations, mobile storage, and to increase efficiency, productivity, and profits. 
AWS Solutions Architects are responsible for the technical structure and design of software solutions. They also ensure that the system design and architecture align with the company's vision and long-term goals. This requires a solid technical background coupled with a sharp business acumen, which makes their role significantly crucial in business development. 
As a result, there is an ever-growing demand for AWS Solutions Architects, who also happen to be among the highest-paid professionals in the cloud computing paradigm. 
Want to know what the AWS architect salary is? Read ahead to find out! 
What do AWS Solutions Architect do?
Following is a list of responsibilities of AWS architects in a company or organization: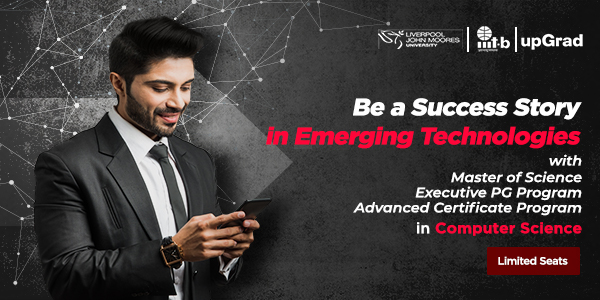 Designing and structuring the cloud services according to the demands of the company.

Scrutinizing and managing cloud platforms.

Designing and creating cloud-based applications compatible with both desktop and mobile platforms. 

Building software with the help of Python, C++, and Java.

Effectively use AWS environment tools like Chef, Jenkins, Ansible, Docker, etc., to create and run applications. 

Building secure, robust, less- expensive, scalable, and flexible cloud-computing solutions based on the needs and demands of the clients.

Generating an architecture of a complete application using AWS techniques and fixing infrastructure issues for clients.

Working hand in hand with software and hardware developers to improve the business.

Decoding the user issues and transforming them into quick solutions.

Coordinating with management and development teams and explaining the technicalities of a project.

Resolving scalability problems.

Communicating and solving the issues in third-party programs. 
AWS Salary: How much does an AWS Solutions Architect earn?
AWS Solutions Architects are broadly classified into two categories, namely associates and professionals. The compensation for both levels is different. It is mandatory to earn an associate-level AWS solutions certification before venturing into the professional level.  
This difference can be attributed to the various factors that influence the remuneration of AWS Solutions Architect. Below are the key determinants of their salary: 
Level of Experience

Education

Job Role

Industry

Skills
Factors affecting the AWS Architect Salary
Here's taking an in-depth look at the different factors influencing the AWS salary. 
AWS Architect Salary in the United States Based on Experience
The AWS salary is highly influenced by the level of experience. An entry-level AWS Solutions Architect in the USA receives an average salary of $111,833 per year.  Higher-level AWS architects receive a whopping package of $178,000 per year.
AWS Architect Salary in the United States Based on Education
Most of the candidates pursuing AWS will have a background in software or computer science. As per the 2018 IT skills and Salary survey, 807 professionals among 16,000 were AWS certified. 
AWS certification is a tough course that demands a lot of time and effort from candidates. There are three levels of the certification program, and the pay scale at each level varies:
1. AWS Certified Cloud Practitioner
This is the first step towards earning a certification in AWS, especially for those without any knowledge or experience in AWS Cloud computing. Clearing this exam will give candidates access to enter the world of AWS Cloud computing. 
The salary range for AWS certified Cloud Practitioners is $79,000 to $167,000 per year.
2. AWS Certified Solutions Architect – Associate
This is the mid-level certification with significant value in terms of job opportunities and salary appraisal. There are multiple job postings for candidates possessing the Associate certification along with lucrative packages. 
AWS Certified Solutions Architect Associates earn an average salary of $114,000 per year.
3. AWS Certified Solutions Architect – Professional
This is the advanced and the highest level of certification offered by AWS. Candidates who clear the professional level exams are offered a considerable hike in their remuneration and have a better chance to move up the hierarchy. The demand for professional AWS Certified solutions Architect has been on the rise in the past few years. 
They command a high average base salary of $132,000 per year. 
AWS Architect Salary Based on Job Titles
AWS certification offers a plethora of options. Below is a list of different job roles available to AWS Architects and their respective packages:
1. Operations Support Engineer
The primary responsibility of Operational Support Engineers is to monitor the company's Cloud computing tools. They are responsible for streamlining the tools according to the company's needs and fixing any operational hassles that may arise. They also monitor the equipment periodically and coordinate with the maintenance team. 
The average salary offered to Operations Support Engineer is $71,497 per year.
2. Cloud Software Engineer
Cloud Engineers are responsible for developing, building, and maintaining the functions and structure of the software used in Cloud technologies. They also build features and software to maintain the security of Cloud-based applications and platforms. They are technically associated with everything related to Cloud technology. 
The average package of Cloud Software Engineers is $99.610 per year.
3. System Integrator – Cloud
System Integrators have a range of responsibilities combined to provide a comprehensive solution to the clients. They compile all the technicalities involved in software, hardware, networking, database storage and also develop techniques to solve any issue in Cloud Technology faced by the client. 
The average salary offered to System Integrators is $94,000 per year.
4. Cloud Developer
Cloud Developers are responsible for designing and implementing infrastructures required in Cloud technology. They monitor & maintain Cloud infrastructures and also record the integration solutions. Streamlining and optimizing the workflow and the related processes and tracking the performance indicators are also done by the Cloud Developers. 
The average salary of Cloud Developers is $126,000 per year.
5. AWS SysOps Administrator
The provision, install and design of the software and related infrastructures. They are also responsible for the operation and maintenance of the virtual systems. They develop and control analytics software and also generate dashboards to document the reports. 
The average salary offered to the AWS SysOps Administrator is $997 k per year.
AWS Architect Salary Based on Industry
Different industries have different pay structures for AWS Solutions Architects. Some of the industries that use AWS are marketing, finance, gaming, government, automobiles, education, and energy.
AWS Salary Based on Skills
AWS Architects need to have a perfect blend of technological skills, marketing, and acumen, and knowledge in programming languages. Here is the list of few skills that boosts the earning potential of AWS solutions Architects:
Java, Python, C++

Networking and data storage basics

Strong foundation in developing a secure technology

Selection of relevant AWS service

Communication skills

Expertise in cloud-specific technology and infrastructure
Future Scope of AWS solutions Architect
AWS (Amazon Web Services) is currently the undisputed king in the Cloud Computing paradigm. With the global interest in the technology and widespread disruption, cloud computing has caused across sectors, AWS has been at the forefront of providing cloud services and has thus, established itself as one of the top revenue generators for Amazon. As per Statista, its annual revenue reportedly amounted to over USD 45 billion in 2020.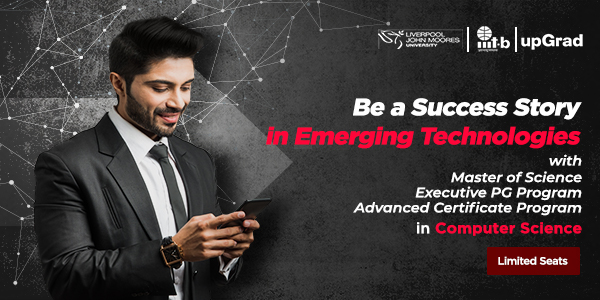 AWS encloses over 100 web services, including infrastructure management, database, migration, networking, content delivery, business productivity, consumer engagement, and so on. Today's digital marketing is majorly dominated by AWS, which is guaranteed to continue for a long time, making AWS a precious certification. Therefore, AWS Certified Solutions Architects are greatly in demand across leading and emerging companies willing to offer lucrative packages to skilled cloud architects.
AWS certification is the key to success in cloud technology, as 60% of the companies' workload runs on the cloud. This is expected to increase by up to 34% by the end of 2022.
As it happens, there hasn't been a better time for you to upskill yourself and transform your career with an AWS certification. Here's upGrad's Advanced Certificate Program in Cloud Computing for you to enhance not just your AWS skills but also build expertise in other key programming languages, tools, and libraries like Kafka, MongoDB, and Spring. 
The course comprises 250+ hours of content, collaborative case studies and industry projects, doubt resolution classes, 360° career support so students can achieve personalized outcomes. 
What's more, the 7.5-month course from IIIT Bangalore introduces you to a software development community of over 40,000 paid learners. Imagine the world of knowledge you stand to gain from peers, industry experts, mentors, and world-class faculty! So, don't wait – get started on your application today!
What are the eligibility criteria for AWS solutions Architect?
You need a minimum of 2 years of experience in designing and implementing cloud architecture on AWS. You should possess the skill to forecast the requirements of cloud applications and make proactive suggestions for provisioning, implementing, and deploying architectural changes on AWS
Does AWS certification alone provide a job?
AWS certification is a valuable addition to the resume and cannot single-handedly fetch a job. Strong educational background, relevant skills, and hands-on experience are the other attributes essential to land a lucrative job.
Is coding a prerequisite for AWS Solution architecture?
AWS Solutions architecture as such does not require any coding or programming skills. However, programming, networking, and software knowledge have their advantages to move ahead in the AWS field, particularly in AWS SysOp, AWS Architect, and AWS Development. The majority of industries have adopted Cloud computing, and thus, AWS aspirants can expect impressive salaries at all levels of experience and skills.
Plan your Software Development Career Now.