A segmented bar graph is a familiar concept in Data Analytics. But are you aware of its basics?
Graphs are one of the most common ways to represent the relationship between data, especially those too complicated and numerous for convenient illustration within a limited space and time. With the massive amount of information collected and processed through data analysis, it is pertinent to have a way to present that data for accurate interpretation and inference. Data visualization gives us a lucid picture of what the information means by giving it a visual form through charts and graphs. Hence, data becomes more understandable to the human mind and they can quickly identify patterns, trends, and anomalies within large datasets. If you are a beginner in data analytics and data science, upGrad's data science certifications can definitely help you dive deeper into the world of data and analytics.
The ability to make convincing arguments through data visualization is one of the outstanding qualities of a skilled Data Science professional. While there are several graph and chart options
one can choose from to illustrate data in different scenarios, a segmented bar graph or segmented bar chart gets quite the attention among Data Analysts.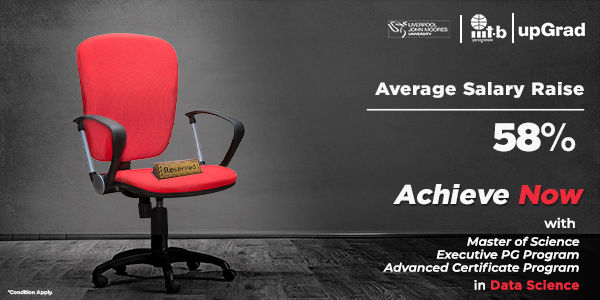 This article will walk you through the fundamentals of the segmented bar graph, why it is used, where it is used, and the upGrad Data Science courses that can help you master the skills required to be a successful Data Analyst.
But first, let us brush up on bar graphs.
Bar Graphs
Among the most frequently used graph/chart types, a bar chart or bar graph is composed of a series of bars portraying the comparison among distinct categories of data. Bar charts are one of the most common chart types and are usually easily understandable due to their familiarity.
Despite the simplicity of bar charts, they have limited use. Before illustrating data in a bar chart, it is crucial to assess the nature of the data and the number of variables added to the chart. Ideally, bar charts are an excellent choice when we want to follow the development of one or maybe two variables over time. We can indeed use them to compare several variables in the form of a clustered bar chart. However, such comparisons may lead to a cluttered representation that could lead to confusion.
Given below are two illustrations – the first one is of a simple bar chart (using one variable), and the second example shows a clustered bar chart (using two variables). Both the illustrations show the development of company revenue over a given period – a typical application of bar charts in corporate scenarios. The second example shows the comparison of revenues of two companies during a particular time frame.

Illustration 1 (Image Source)

Illustration 2 (Image Source)
Stacked Bar Graphs
Unlike a clustered bar chart which displays the bars side-by-side, stacked bar graphs divide the bars into sections. Stacked bar graphs are used to show how a larger category is fragmented into smaller categories and how each part impacts the total amount. The bars in a stacked bar chart are categorized into stacking order, representing different values. One axis shows the discrete values, and the other axis indicates the variable bars in stacking order. Different colors are used to show the distinctive parts of the entire bar.
Given below is an illustration depicting a stacked bar chart:
Image Source
Stacked Bar Graph and Segmented Bar Graph
Stacked bar graphs are of two types: Simple stacked bar graphs and 100% stack bar graphs.
In

simple stacked bar graphs

, each value for the segment is placed after the previous one. Hence, the total value of the bar is the summation of all the segment values. Thus, simple stacked bar graphs are great for comparing the total amount with each group/segmented bar.

A

100% stack bar graph

or

segmented bar graph

is a stacked bar graph where the segmented bars add up to 100%. In other words, the stacked bars show the relative percentage of multiple data series, and the total of each stacked bar is always 100%. Therefore, it is essential to ensure that each bar represents 100% while constructing a segmented bar chart. Or else, it will become a simple stacked bar chart.
Stacked bar charts show a part-to-whole relationship and can even show how parts change over time. Below is a simple illustration of a segmented bar chart showing how a product's market share changes every year. A significant drawback of such segmented bar charts is that while it is easy to compare the first data series (right next to the vertical axis in the illustration below), subsequent ones are harder to compare because they are not aligned to a common baseline.
Get data science certification online from the World's top Universities. Earn Executive PG Programs, Advanced Certificate Programs, or Masters Programs to fast-track your career.
The following illustration will further clarify the anatomical difference between a simple stacked bar chart and a segmented bar chart:
Image Source
Points To Remember While Constructing A Segmented Bar Chart
Both stacked and segmented bar charts have a two-dimensional representation with two axes – one axis shows the categories, and the other shows the numerical values. The axis representing categories does not have a scale to indicate that it refers to mutually exclusive groups (for example, companies, years, etc.). But the axis with numerical values has a scale with the corresponding measurement units.

The bars can be oriented either vertically or horizontally. Each principal category is divided into segments, where each segment represents subcategories of a second categorical variable.

The height or length of the rectangular segments shows each subcategory's quantity and is stacked end-to-end vertically or horizontally.

Each bar's final length or height represents the total amount in each principal category (100% in segmented bar charts).

Equivalent subcategories should be represented with the same color.

Some space must be left between bars of principal categories to indicate that they represent discrete groups.
Pros and Cons of Segmented Bar Charts
A segmented bar chart is a handy tool for data visualization. It has the inherent simplicity of a bar graph and yet finds application in many data analysis operations. However, it does have several drawbacks, which limit its use to specific scenarios of data analysis.
Following are the pros and cons of segmented bar charts:
Pros:
It is pretty easy to understand the composition of categorical data.

They depict part-to-whole changes over time.

They can represent multiple categories and data series in a compact space.
Cons:
It becomes harder to read with increasing segments in each bar.

Comparing segments with each other becomes difficult since they are not aligned with a common baseline.

Since the stacked bars are normalized to 100%, the absolute value dimension is lost.
Way Forward: Future-proof Your Career With upGrad
upGrad is a premier online higher education platform offering industry-relevant programs and courses. With over 40,000 paid learners spread across 85 countries, upGrad's innovation of combining the latest technology and educational practices has helped more than 500,000 working professionals in their respective fields.
Here's what the upGrad advantage offers learners:
Flexible learning and industry-relevant curriculum with personalized industry mentorship, practical hands-on industry project, and live sessions with faculty and experts.

Peer-to-peer networking, doubt resolution forums, and networking opportunities.

Faculty from premier universities and companies

A dedicated team of mentors

Outcome-driven approach

360-degree career assistance
upGrad's Executive PG Certification in Data Science and Master's Degree in Data Science are two well-structured programs that will help you get a firm grasp on the skills and knowledge required to flourish in Data Science careers. Each program has its perks to offer, but both are designed to provide an engaging learning experience aligned with the latest industry standards. With ample hands-on industry-relevant projects, certificate-holders can rest assured that they will be ready to face the challenging and ever-competitive job market that requires constant professional upskilling. What's more, the programs are a unique opportunity to connect with Data Science professionals across all industry sectors.
PG Certification in Data Science Program Highlights:
Seven months course duration with a fully online format.

Specially designed for working professionals.

Postgraduate certification from IIIT Bangalore.

Covers programming languages and tools such as Excel, Python, Tableau, and MySQL.

300+ hours of content with 7+ case studies and projects, 20+ live sessions, and six coding assignments.
Master Degree in Data Science from International University of Applied Sciences, Germany
Program Highlights:
24 months course duration (first year online and second year on-campus in Germany).

Dual accreditation (Executive PG Program from IIIT-B and Master's Degree from IU, Germany) and NASSCOM certificate.

No IELTS is required for upGrad learners.

Comprehensive coverage of 14+ tools and software.

500+ hours of content with 60+ case studies and projects, over 20 live sessions, and 25 1:8 coaching sessions with industry experts.
In Conclusion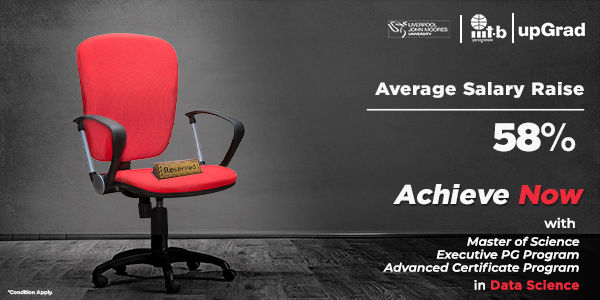 Knowing how to construct a segmented bar chart is a must for Data Analytics, especially if you are a beginner and just starting with data visualization techniques. Such graphs can be easily constructed in Excel and do not require any advanced knowledge of complicated tools and software. First, however, it is crucial to have a clear idea of the data you are working with and whether it fits into a segmented bar chart representation.
With the potential global market of Big Data and Business Analytics showing promising trends for the future, it is safe to consider that a career in Data Sciences is full of possibilities. So, sign up with upGrad and start learning with the best!