2020 was nothing short of a roller coaster ride for people across the globe. The pandemic hit the world at such an unprecedented scale, none of us could've ever imagined. And the worst part – none of us were prepared for something like this.
Governments, healthcare institutions, medical research institutions, and businesses were deep in turbulent waters. Globally, numerous countries went on lockdowns and everything – right from businesses to education – suffered a massive blow. What's even worse is that the pandemic worsened the economic, political, and social challenges that were already prevalent.
What Did We Learn in 2020?
As people isolated themselves within the bounds of their home, cutting off outsider contact, the global business scenario underwent a drastic change. The past year taught business owners and industrial magnates a crucial lesson – the importance of going digital. The rapid shift to the online platform was one of the biggest changes that the world witnessed in 2020. Companies of all shapes and sizes started adopting and adapting to the online model to cater to the needs of users.
For instance, platforms like Zoom and Google Meet upped their game to accommodate voluminous traffic in real-time. While companies and organizations followed the work-from-home model used such online channels for business meetups, educational institutions shifted the learning model online.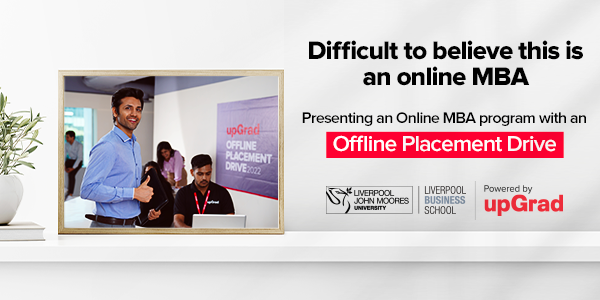 The world is changing rapidly before our eyes. What I'm trying to say is, the only way to emerge victorious in this dynamic age is to have the flexibility and adaptability to align your business to the latest advancements. Your market foothold will only get stronger if you can learn from business challenges and channel your learnings in the right direction.
The key to thriving in this competitive market is to open your mind to new ideas, embrace change, and as they say, "be agile."
Today, I'm here to discuss the major lessons that 2020 brought forth for business owners everywhere.
2020: A Radical Learning Curve For Business Owners
1. Say "YES" to Innovation
During the lockdown and quarantine period, there was a drastic change in consumer behaviour and demands. The modern customer inclined more towards brands that can offer innovative services in keeping with the times. Brands that extend facilities like no-contact drone deliveries, digital payments, and virtual shopping are a hit with consumers.
It is pivotal for business owners to identify the pain points, needs, and demands of their target audience. The next step would be to evaluate the resources at their disposal and brainstorm on how they can cater to the needs of the target market. Embracing AI, ML, and AR/VR technologies is a commendable way to design innovative solutions that allow customers to avail their desired products/services from the comfort of their homes.
2. Agile is the Way to Go
A lot of time has passed since industrialists envisioned organizations as machines. Today, thanks to the digital revolution, we've shifted from the "machine paradigm" to an agile infrastructure that seeks to cater to fast-changing priorities, rapidly evolving business environments, proactive usage of new-age technologies, and the democratization of information.
Organizations that are flexible and ready to go-with-the-flow can overcome any obstacle. The secret is to retain the core values while rounding the perimeters with flexible strategies that can quickly adjust to address potential business challenges.
Another crucial tenet of the agile paradigm is to build a workforce competent enough to handle learned-based and knowledge-based tasks. No wonder why companies and organizations are increasingly stressing employee training and upskilling to help them cope with the fast-changing times.
3. Invest in Talent-Building
Granted that technological advancement opens up new and exciting business opportunities, but it also widens the skill gap. Every time a new technology takes over the industry, it creates a demand for experts skilled in working with that particular technology. Naturally, if you, as a business owner, wish to incorporate new technology into your business infrastructure, you must instil a learning culture within your organization.
Employees aren't usually inclined towards working in a company that doesn't invest in the career development of its employees. According to LinkedIn 2020 Global Talent Trends report, investment in employee training is a top factor while choosing a new job for 36% of Gen Z, 25% of Millennials, 20% of Gen X, and 21% of Baby Boomers.
Thus, it is crucial for business owners to invest in employee upskilling and training. As you help your employees upskill or reskill, you build a well-learned, highly-trained, and productive workforce. Also, this effort shows your employees that you care about them – they become loyal to your company. Upskilling enhances the competencies of your employees, ensuring their job security and increasing their professional value.
Online certification programs and training courses are the ideal options for professionals as they offer the flexibility to learn without hampering one's professional commitments. upGrad has a wide range of certifications exclusively designed for professionals.
The courses cover some of the most trending domains, including Data Science, Machine Learning, Blockchain, Marketing, Management, Software & Technology, Sales & Insurance, Health & Psychology, to name a few. In addition to these, aspirants can also choose from numerous courses ranging from MBA, Arts, Education, and Law.
4. Digital Marketing is the "Gold Standard"
As I said, the pandemic has drastically changed the way we conduct business today. It has re-shaped and re-moulded the buying & selling process into a more digital-savvy way, across all industries. From small retailers to large companies, everyone has had to adapt a digital-friendly approach with automated technologies to increase customer footfall and overall sales. Physical touchpoints were replaced with digital ones. Companies that failed to do so were left way behind in the race.
What does this teach us, then?
That online presence is not a choice anymore – it is crucial for the survival of businesses. A large chunk of the modern customer base has been online for quite some time now, and with the pandemic in full swing, the trend only scaled higher. Statista maintains that as of October 2020 there were nearly 4.66 billion active internet users, accounting for 59% of the global population. It further states that in 2020, "online marketplaces account for the largest share of online purchases worldwide."
No matter what your business is, try to open your services on online channels along with on-premise interactions. That way, your customers will always have a choice of how they wish to interact with your brand. The more interaction points you include in your marketing and sales funnels, the better will be the customer experience.
Since digital marketing includes multiple moving parts like SEO, SEM, PPC ads, content marketing, email marketing, mobile marketing, etc., it will impart a comprehensive outlook to your marketing efforts. There's nothing better than an integrated and seamless experience for users. More people across different online platforms will learn about your brand and offerings. Ultimately, traffic will pour in from diverse channels, bringing you more business and increasing your ROI.
5. Adopt a People-First Approach
A business is built by people. Your employees are your most valuable resource that holds the potential to make or break your business. Thus, it is imperative that you focus on supporting and encouraging your employees. Just as they would stick to you through thick-and-thin, you must reciprocate as well by adopting a people-first approach.
The relationships you build with your staff, vendors, stakeholders, and clients is everything. Without these meaningful relationships, your business will have no foundation. During a crisis we're facing now, you must take that extra step to make sure your employees feel secure and safe within their working environment. Boost their morale and lend a listening ear to them as and when they need your guidance. This will not only make them feel valued, but also motivate them to put their best foot forward.
Do your part and develop relationships based on trust, loyalty, and mutual respect. If you are surrounded by trustworthy people, you can make it through anything, no matter how difficult the situation is.
6. "Listen" to your Customer
Did you know that almost 82% of customers are likely to switch service providers if they encounter a bad experience with a brand's customer support?
Unfortunately, this is what it is – if you aren't able to provide quality products and quick customer support services, customers have tons of other options in the market. The only way to avoid customer churn and retain your existing customers is to actively "listen" to them. Now is the time for data-oriented strategies, from product listings and marketing campaigns to personalized product recommendations – everything should be based on customer data.
This means, you must pay close attention to what your target customers are doing online – what they buy, what sites they frequent, what content they consume, what tops their search list, and what are they saying about you and other brands online. In fact, customer feedback is a top priority for all business owners.
When you obtain a 360-degree view of their online behaviour, you know exactly what you need to do. You can use this data to innovate products/services that solve the pain points of your customers, design marketing campaigns that will attract your target audience base, rectify the causes of customer churn, increase customer retention, and create engaging customer-brand interactions.
The bottom line is – you will be able to deliver exactly what your customers expect or demand from your brand.
7. Identify the Right Tools and Technology
If there's one thing this pandemic made business owners realize, it is the importance of technology. From cloud-based tools to state-of-the-art CRM software and peer-to-peer collaboration tools, companies across all parallels of the industry have begun to actively invest and leverage modern tools to optimize workflows and increase productivity. Wise business owners know the importance of redesigning their tech stack by incorporating the latest tools and frameworks.
You should look out for tools that are driven by the top tech trends in the present industry, including Artificial Intelligence, Machine Learning, Cloud Computing, Edge Computing, Blockchain, Augmented/Virtual Reality, IoT, and RPA. The tools in your tech stack will determine whether your business can keep pace with industry trends or whether it will fall behind.
Using the right tools will help optimize your business operations, boost workplace productivity, increase sales, and enhance customer experience & satisfaction.
8. Envision a Different Future
Probably the biggest takeaway of the pandemic is that this is the "new normal." Thus, if you are among those who think that business will return to its pre-COVID state, you are deeply mistaken!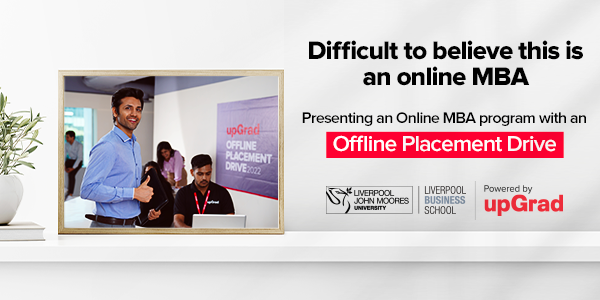 The pandemic has left an almost indelible imprint on the industry as a whole. While it is possible to bounce back to a certain extent, it is not likely that businesses will return to the way it was before. Consumer patterns have changed and so have the market trends. The best course of action in such a scenario is to prepare for the future by focusing on the present. All your future decisions and business strategies will largely depend on the data at your disposal now.
Try to think outside the box and envision possibilities that no one can imagine at present. Be a pioneer in your game – brainstorm on ideas and strategies that will help your company to quickly experiment and scale up according to the situation at hand. Be farsighted and think about your company's present and future instead of reminiscing of what was.
Final Thoughts
Although COVID-19 came as an unprecedented blow, it did teach us a vital truth – anything can happen at any time and it can completely change the course of our lives. Instead of waiting for things to get better or return to "normal", you must use the present situation as a learning curve. If there's a problem, don't complain about it – step up, and innovate solutions that have not yet been materialized!