The significance of Instagram as a social media platform doesn't need to be double guessed. What started out as a photo-sharing app has slowly gone on to become a go-to place for digital marketers and content creators alike. A year ago, amidst the pandemic, Instagram hit 1 billion monthly active users, with over 400 million people using the Stories feature daily. 
Brands and companies far and wide are realizing the importance of Instagram as a marketing platform. After all, at least 80% of Instagram users follow at least one branded account, and 60% say they use the platform to discover new products. In such a scenario, it's important for you to know the ins and outs of Instagram analytics in order to gauge how your content is performing and what your audience is feeling. 
Through this article, let's dive deeper into the various nuances behind Instagram Analytics, the different metrics to track, and some tools that you can use to get started with Instagram Analytics! 
You Should Care About Instagram Analytics!
With more than 25 million business profiles being created every day on Instagram, it's evident that businesses all around the globe are finding value in this social media platform. However, if you don't know about the visitors of your profile or the people who engage with your posts, you're missing out on a lot of things.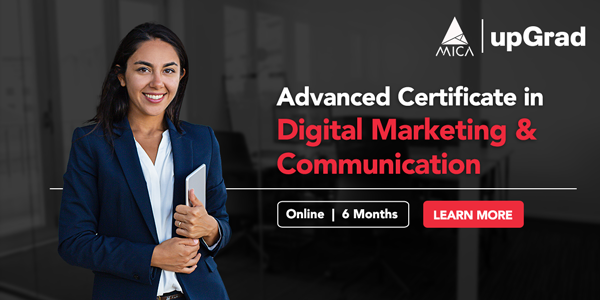 Instagram Analytics acts as a much-needed tool in such a scenario to help you ensure that you don't make either of the following mistakes: 
Tackling the incorrect audience for your cause

Not posting frequently enough or posting too frequently. 

Ignoring mentions and replies that could lead to future partnerships. 

Not engaging with the audience as a brand. 

Posting during non-optimal hours of the day. 
This is just a very brief list of items that could go wrong if you don't have a proper understanding of Instagram Analytics. The overall information that you derive from your analytics data will help you better utilize the platform and reach out to wider audiences. All in all, if you have an idea of Instagram Analytics and how to take care of it, you would find Instagram is a critical component of your online marketing strategy.
With that settled, let's look at the different types of analytics options available with Instagram. 
Profile Analytics
Profile analytics is something that is directly accessible to you through the "My Profile" tab, where your Instagram posts live. This page offers you all the insights you need for a week's time. Here are the important metrics that you can see in the Profile Analytics section on Instagram: 
Impressions: How many times were your posts seen during the timeframe?

Interactions: How many actions were taken on your Instagram account?

Reach: How many unique accounts saw your page's posts? 

Profile Visits: How many unique visitors did your profile have during the timeframe? 

Website Clicks: How many times did visitors click on your website URL on your profile? 

Email / Call Clicks: How many times have the users clicked on the email/call button on your profile page? 

Mentions: How many times was your handle mentioned by other users? 
Audience Analytics
Audience analytics is a lot more important if you're looking to reach the right target audience through Instagram marketing. You might already have an idea about the demographic that you're targeting and the kind of people in your potential audience base. However, are your Instagram initiatives appealing to this section of people? Lucky for you, there's an entire section of Instagram Analytics – known as Audience Analytics – to let you know about the different nuances related to your audience! 
Here's what you should be paying attention to: 
Top Locations: What are the top countries and cities that host your customers? 

Age Ranges: What is the range of age of the followers of your page? 

Gender: What percentage of your followers and visitors belong to which gender? 

Follower Hours: What is the time slot during the day where most of your followers are active? 

Follower Days: Which days of the week are your followers most active? 
Post-Analytics
Once you've taken care of Profile Analytics and Audience Analytics, you can be sure that your profile is reaching the right audiences. Now, the task is to dive into individual posts on your page and see which of those are resonating with the audience and which are being ignored. For this, Post Analytics comes to your rescue. 
Instagram offers you the following details with respect to each individual post that you publish: 
Interactions: What actions were taken by the users directly from the posts? They could be clicking on hyperlinks, visiting your profile, using the email/call button, and more. All of this information is recorded and tracked here. 

Discovery: Discovery feature allows users to find new content by creators whom they might not be already following. This also works for business accounts, and Instagram informs you about the number of accounts that aren't currently following you and have been reached through discovery.

Follows: How many new followers did an individual post fetch you?

Reach: How many unique accounts did your post reach out to? 

Impressions: How many times was your post viewed? Was it viewed from discovery, hashtag, profile, or other means? 

Saves: How many unique accounts saved your content to their saved folder? 

Comments: How many comments did your individual posts get? 
Stories Analytics
Instagram Stories are also equally useful for promoting your brand and reaching out to wider audiences. You can use interactive elements like polls, quizzes, and a lot more, in your Instagram stories to attract more participants. 
Here are some numbers that you should be tracking with respect to your Instagram stories: 
Impressions: How many times has your story been viewed?

Reach: How many unique accounts have viewed your story? 

Exits: How many users exited your story mid-way? 

Replies: How many replies did your particular story get? 

People Insights: What accounts have seen a particular aspect of your story? 
With Profile Analytics, Audience Analytics, Post Analytics, and Stories Analytics, you'll have all the data you need in order to refine your marketing strategy and improve your efforts. However, manually digging through this data and making sense of it can get difficult at times. To help you with that, there are different Instagram Analytics tools that you can use. 
Instagram Analytics Tools to Check Out!
While Instagram offers all the analytics you need, it'd be better if you could have all this data in a much more presentable, understandable format, all in one place. That's where third-party Instagram Analytics tools come in handy. Using these tools, your Instagram tracking and evaluation will become a lot quicker and easier. Here are some tools for you to look into: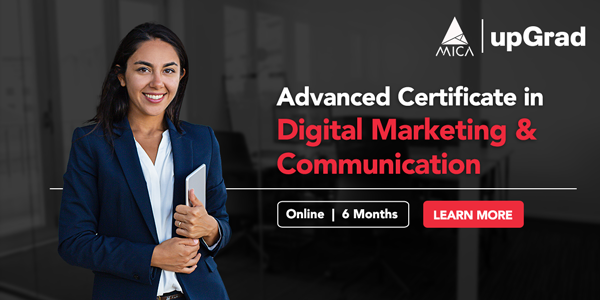 Hootsuite: Hootsuite is a robust software that offers great analytics tracking and reporting tools. 

Squarelovin: This is more focused on Instagram insights, so you'll get amazing reporting options to improve your overall marketing strategy. 

Socialbakers: This is a visually empowering free Instagram analytics tool to help you stay on top of your posts, hashtags, audience, and a lot more. The tool also analyzes your profile and categorizes you based on your activities and strategies. 

Sprout Social: If you're looking to build solid customer reports and perform Instagram competitor analysis, Sprout Social is the tool for you. 

SocialRank: Socialrank is dedicated to better understanding your Instagram audience. Use this tool to gather insights about your audience and tailor your content strategies to them!
Enroll for the best Digital Marketing Certificate course online from the World's top Universities to fast-track your career.
Conclusion
Social Media Marketing is no longer a 'new' idea. It's here, and it's pervasive. No matter the size of the company or the brand's status, everyone today is finding ways to market on Instagram and reach out to the younger generation of people. As a result, companies far and wide are looking out for expert Digital Marketers who have hands-on experience of successfully marketing on different social platforms. 
At upGrad, we've helped different students from around the world, belonging to varied backgrounds, start their journey in the world of digital marketing. We have a solid 85+ countries learner base, 40,000+ paid learners globally, and 500,000+ happy working professionals. Our 360-degree career assistance, combined with the exposure of studying and brainstorming with global students, allows you to make the most of your learning experience.
Upskill Yourself & Get Ready for The Future