Temperature tracking, no contact deliveries and "click and pick" shopping, the past months have resulted in a new 'normal' for everyone.
Although doors were literally closed throughout most of this year, it also made way for the retail and consumer packaged goods (CPG) industry to open windows to stay afloat with the help of data analytics. The emergence of this COVID-19 seems to have radically transformed how the retail industry operates, keeping in mind the safety of their customers and their team members in which big data analytics has a large role to play.
Leveraging Data Analytics today is more critical than ever
A long term plan and readiness for economic instabilities by tracking retail data and using it to fuel a cycle of continuous improvement, can empower a company to quickly and effectively address the following questions:
Where do the stocks stand?

Is visit frequency really important for sales performance or is there another way to measure it?

Which stores are out of safety compliance and by how much?

Which high-volume stores are witnessing unusually low sales?

How is consumer behaviour changing – both online and offline?
The new reality: How to unlock?
Although a study by Forrester projects a 9.6% contraction in global retail sales in 2020 amounting to $2.1 trillion in expected losses this year alone, the tide can still be turned as 70% retailers look to adopt predictive analysis.
India's e-commerce adoption has increased almost five fold since 2014, going from 14 billion US dollars to a staggering 84 billion US dollars predicted in 2021 in India's e-commerce market size and established brand equity. It does help that the demand in a densely populated country like India would be high in the absence of any other option. Retail chains are opening up as unlock procedures are underway and are hopeful about running like a well oiled machine again.

Source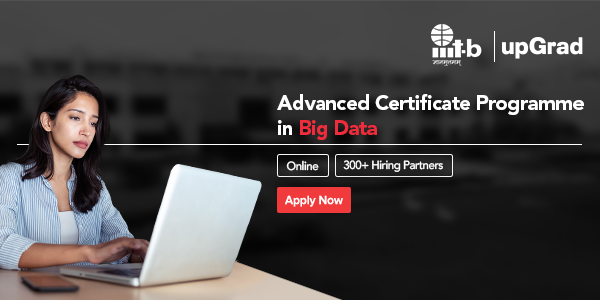 CPG concerns for a post-pandemic world
The pandemic has induced a health and hygiene related mindset and products that are organic, natural and cruelty free seem to be trending the charts. At the same time, saving money is riding high on everyone's conscience which puts the industry in a dilemma to provide a middle ground for both. 
With the following drivers or methodologies in the data collected, companies can bring the industry and the economy out of a dump.
Homegrown brands stand to make a tremendous profit, playing their cards right and it is seen that 80% more consumers are indulging and pampering themselves globally. About 60% of Indian consumers have tried at least one new brand or product this year because their regular ones were unavailable. If they perceive these new purchases to be just as effective, the sales will likely result in a permanent conversion.
Explore our Popular Software Engineering Courses
Read more: Role of Big Data in COVID-19 Aid – Since The Very Beginning
Impact of investing in data analytics for retail
The brick and mortar system of stores remains popular, which beats the assumption that stores are a thing of the past and adoption of data driven technologies can bolster the fact they are here to stay. 
Many examples of companies that have found a lasting impact on retail behavior with significant shifts have emerged.
Major brands like Unilever and Coca-Cola saw a massive rearrangement of their products for maximising the economies of scale in production and distribution.

Reallocation of ad expenditure allowed many companies to stop out-of-home advertising and make a radical turn to print , TV and other channels. Notably, Burger King, whose social media has been booming. However, there are concerns over hate speech online to be dealt with.

Direct to customer (DTC) acceleration has shown that the ecommerce penetration in the first 3 months of 2020 was the same as the last 10 years according to a study by McKinsey & Company. Companies like General Mills have achieved a YoY growth as big as 250% with e-commerce and PepsiCo could gauge changing consumer behavior and launch DTC capabilities in record time.
In-Demand Software Development Skills
Upcoming omnichannel retail analytics trends
Buy online, pick up in store (BOPIS) is the new option that has made things exciting in a rather bipartisan movement of goods ie, buy from store or get goods delivered on your doorstep. When online purchases come with extended shipping periods due to COVID-19 restrictions and hotspot mapping, many physical stores can only allow a limited number of customers at any given time due to physical distancing recommendations and, in some cases, are not able to accept walk-in customers at all. 
BOPIS can solve that problem. A recent study conducted by weighing solutions provider Shekel indicated that 87% of consumers prefer contact-free shopping experiences like click-and-collect lockers, or pick-up at the store.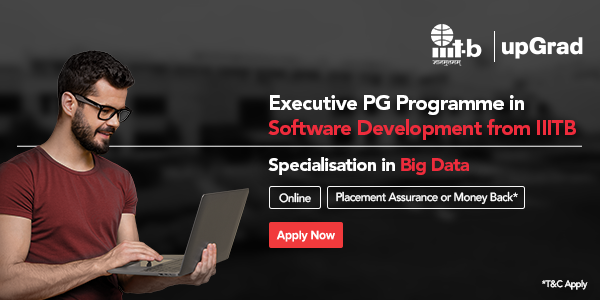 Other Sources: 1,2,3,4,5,6,7,8,9 
Including an omnichannel approach to retailing can also be an effective way of safeguarding businesses and consumer health. In addition to the stores, building their own e-commerce-enabled websites can enhance consumer experience. Collaborating with e-commerce apps like Grofers and Bigbasket should also strengthen brand presence, collect data and develop insights, and test new products and promotions. With Amazon jumping into the retail space with unprecedented innovation of carts which can evaluate your cart value as you shop, is to look forward to.
With the festive season around the corner, it will be interesting to see how various retail brands tackle this new reality and emerge on the other side with revived businesses.
If you are interested to know more about Big Data, check out our Advanced Certificate Programme in Big Data Programming which is designed for working professionals and provides 7+ case studies & projects, covers 14 programming languages & tools, practical hands-on workshops, more than 400 hours of rigorous learning & job placement assistance with top firms.
Learn Software Development Courses online from the World's top Universities. Earn Executive PG Programs, Advanced Certificate Programs or Masters Programs to fast-track your career.
Explore Our Software Development Free Courses
What is a retail and retail industry?
Retail is a terminology often used for markets and revolves around the sale of goods and services. The sale of the goods and services is conducted by a company that sells them directly to the consumers. There are various types of retailers, and every retailer has one thing in common: the way they pursue business and the cash flow through small transactions. A retail industry comprises every company, business, and institution that aims to sell goods to end consumers. At present, there are gazillions of retail shops and stores across the globe, such as fashion boutiques, grocery markets, and convenience stores. The rise in the retail industry over the years has been clearly visible, especially after COVID-19, which has transformed the retail sector completely.
How do retailers gather data?
Loyalty programs are the widely used method for retail industries to collect data. However, with the scales tilting towards other aspects, credit cards, user login, and IP addresses are other means to work with users' data. Retail businesses collect this information to educate themselves about market insights. Moreover, they also gain knowledge about how customers are shopping and the areas they are spending the maximum of their money. All of this helps businesses to present curated recommendations for their customer base. Plus, it also assists retailers in manipulating the future expenses of their consumers.
How does data analytics play a role in ensuring discounts for customers?
Approximately 93% of shoppers have agreed upon the usage of coupon codes, discount vouchers, or gift cards while they shop. Retailers can't just dish out such great offers without thinking of the valuable benefit they would get out of it. These deals are not healthy in the long run. Instead, retailers can use data analytics to measure the data to understand the impact of these promotional offers in the long term. Retailers can accordingly adjust the strategy and change the offers based on the statistics. The positive results will be visible in the average monthly revenue.
Lead the Data Driven Technological Revolution